With fall approaching, those of us who love to spend our time outdoors are eagerly awaiting some casual bushcrafting and hunting adventures without the summer heat or winter freeze. Whether you are a casual trekker or a seasoned hunter, now is the perfect time to get out and play with your favorite blades. For all you outdoorsmen on a budget out there, we've pulled together what we feel is some of the most essential hunting and outdoor gear under $50. Now you can focus solely on the right thing – The Hunt.
Havalon Replaceable Blade Hunting Knives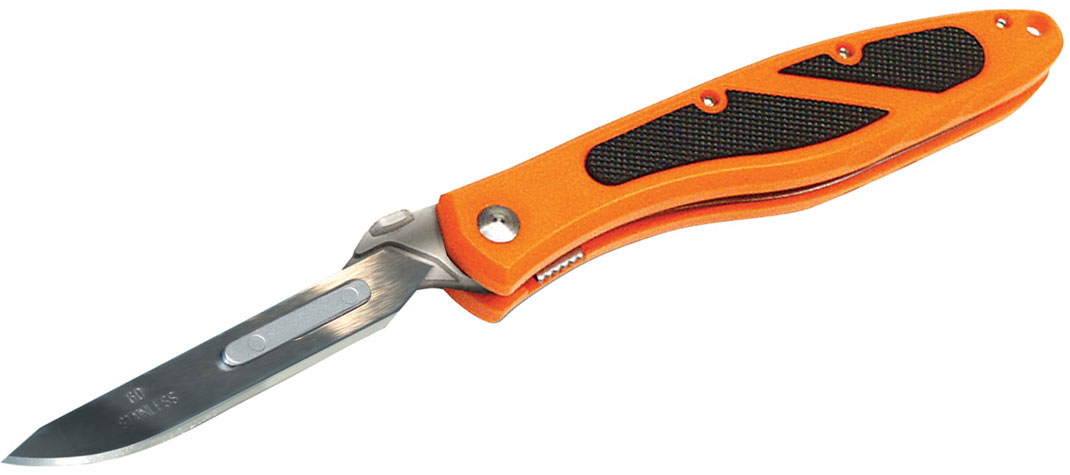 We've asked our social media followers before what they prefer for their hunting adventures – a solid full-tang fixed blade or a knife with replaceable blades. The results were surprisingly even. Replaceable blades are great for lessening the weight of your pack and they keep you from needing to sharpen while field dressing your game. Havalon's Piranta knives make it easy– when the blade gets dull, just pop it off and replace it with a razor sharp new one. For less than thirty-six bucks, you'll get thirteen replacement blades, a rugged, stain resistant handle with a grippy rubber inlay, and a durable Nylon holster. For the hunters looking to speed up their field dressing and skinning processes, the Piranta may be the best knife option for you.