Cold Steel is one of the most popular knife brands for tough, durable steel and heavy-duty cutting tools. Over the last three decades, Cold Steel's innovations have put them at the forefront of the knife industry. From the introduction of their unique San Mai steel to the debut of the ultra-secure Tri-Ad lock, Cold Steel has mastered the art of creating some of the best combat and tactical weaponry in the knife business. Cold Steel's employees aren't just knife fanatics, they're also weapons experts and martial artists with years of experience. What sets them apart from many other knife and tool brands is that they see the value in redefining an EDC. Cold Steel is the type of company who will try to make a pocketknife out of a machete – that's just how they roll.
That being said, there are eight Cold Steel products that we put on a pedestal above the rest. We've chosen the best Cold Steel knives so that you can skip the research and get straight to performance. We can only watch Cold Steel's Instagram for so long before we're itching to demo their knives ourselves!
Cold Steel 20LT Tuff Lite Folding Knife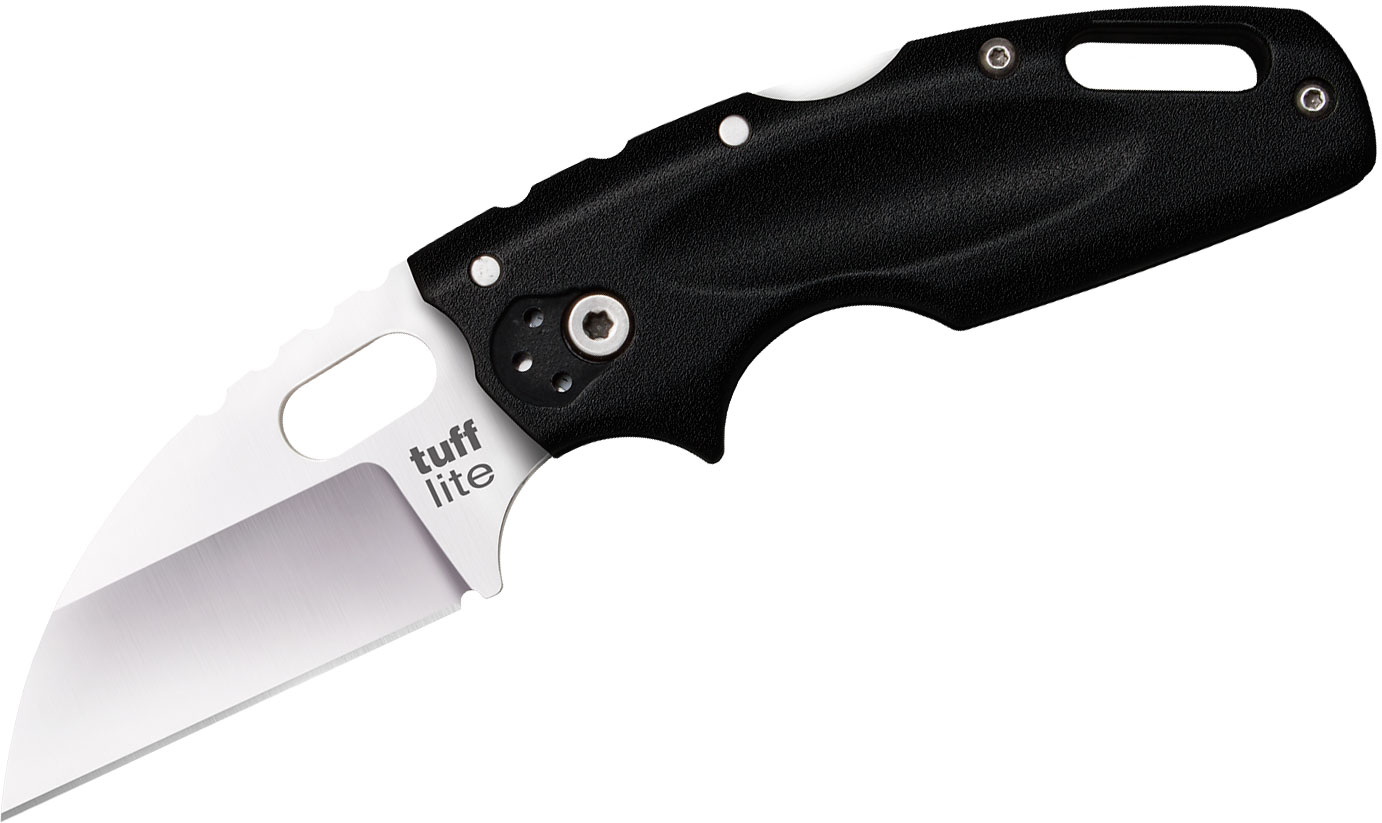 Cold Steel's 20LT Tuff Lite is one of our favorite small utility knives on the market. This folding knife offers the strength and dependability that you'll always find in a Cold Steel knife in a package that is compact and comfortable to carry. This American knife company knows that the best tactical EDCs have to offer an ergonomic grip for piercing cuts, so the integrated finger choil ensures a full grip that makes this knife feel like an extension of your hand. Not only is this folder the perfect size for everyday utility tasks, it's also a great concealed carry self-defense knife. The Wharncliffe point is going to allow for deeper, more penetrating cuts without appearing overly tactical, so you're not going to draw any attention to yourself when you have it on hand.
Check out the entire Minituff Series at KnifeCenter!
Cold Steel 39FK Double Agent I Karambit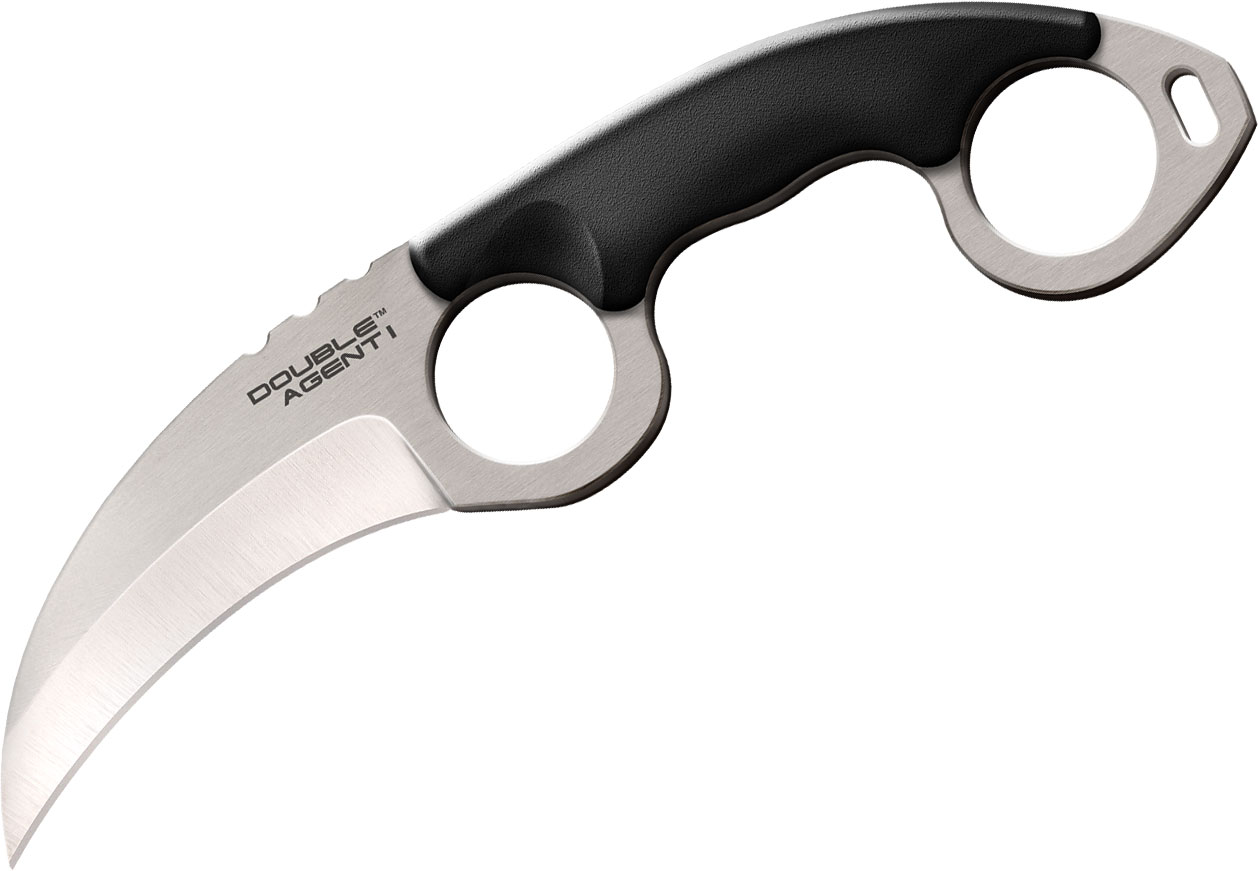 We've already addressed the fact that Cold Steel makes some of the toughest knives in the business, and their karambits definitely rank as some of the top performing self-defense knives you can buy. The Double Agent is a neck knife karambit model that's thin, flat, and super light – only a little over three ounces while sheathed. It takes discretion seriously but does have one stand-out feature: a double-ring handle design. No matter how much you cut, chop, or hammer with this knife, the twin rings will always prevent your hand from sliding toward the sharpened edge. This fixed blade doesn't have the weakness that folding karambits do, so feel free to use and abuse this great tactical knife with no consequences.
Check out the entire Agent Series at KnifeCenter!
Cold Steel 27TXLCT XL Recon 1 Tanto Folding Knife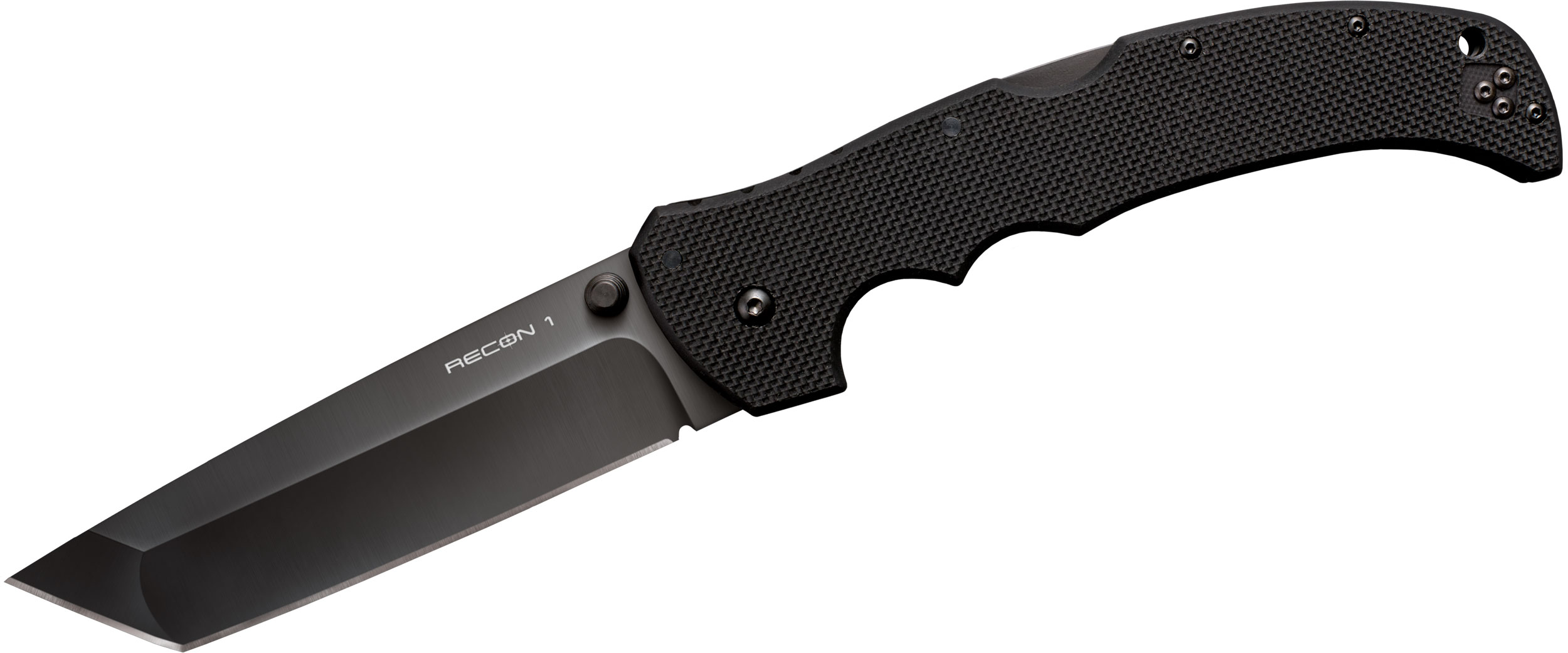 Cold Steel's Recon line features some of their most well known knives, including our favorite – this CTS-XHP tanto variation. Featuring a cool black DLC blade coating and Cold Steel's famous Tri-Ad lock, which is a new and improved version of the classic lockback mechanism, the Recon is a popular knife option for hard use and military applications. The Recon is a time-tested knife design that is ideal for anyone who needs a solid knife they can trust.
Check out the entire Recon Series at KnifeCenter! 
Cold Steel 58TPCT Code 4 Spear Folding Knife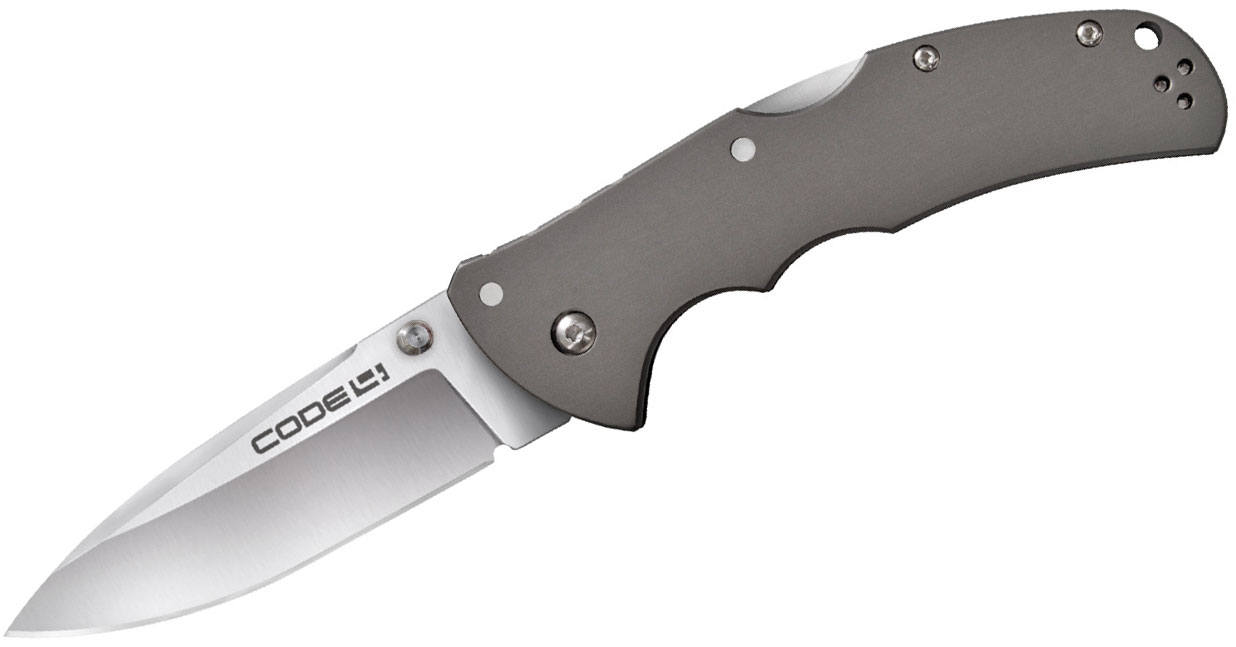 Looking for a great tactical knife with a refined look that still delivers the solid performance for which Cold Steel is known? Their Code 4 folding knife is one of the best EDC pocketknife options they have to offer. This folding knife is sleeker, less aggressive, and easier to carry than some of Cold Steel's heftier offerings. Cold Steel's Code 4 has razor sharp S35VN steel, which differentiates it from the Recon – but you still get the durable aluminum handles. All in all, this is one of the best utility folders in Cold Steel's knife lineup.
Check out the entire Code 4 Series at KnifeCenter!
Cold Steel 95FB Pocket Bushman Folding Knife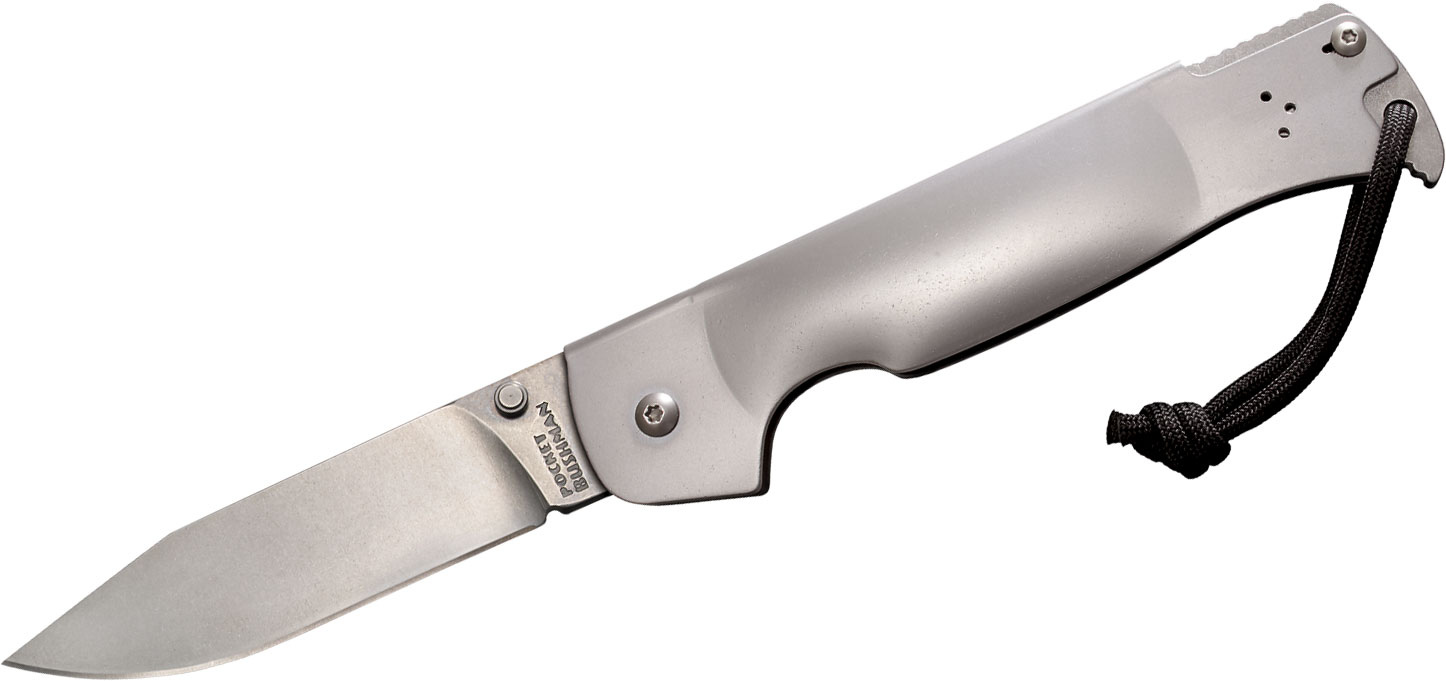 Cold Steel's Pocket Bushman is a durable locking folder that makes for a popular EDC for those who wish they could carry a fixed blade 24/7. It has a generously sized handle, but still carries easily in the pocket. The flat ground clip point blade is going to ensure you can use this great utility knife for a variety of tasks – hunting, food prep, bushcraft, camping…the list goes on.
The original fixed blade Bushman has been a popular Cold Steel knife for years because of its strong build and affordable price, so being able to get similar qualities in a pocketknife is great for those of us who do more with our everyday carry than cut through cardboard.
Cold Steel 38CKC SRK Survival Rescue Knife Fixed Blade
This fixed blade knife is a classic from the archives that never gets old. The Survival Rescue Knife is a Cold Steel staple that has been in their fixed blade knife lineup for a long time. Simple yet effective, this rescue tool is a popular knife option used by the Military and Special Forces that offers durability and versatility thanks to its clip point blade profile. The texturing on the Kraton handle is going to ensure your hands don't slip, even in wet environments or in situations where adrenaline is doing a number on your palms. The Cold Steel SRK is more capable than ever with its DLC-coated premium CPM-3V steel. Let's just say you're not going to be afraid to use and abuse this multi-purpose knife.
Check out the entire SRK Series at KnifeCenter! 
Cold Steel 29AC Large Voyager Clip Point Folding Knife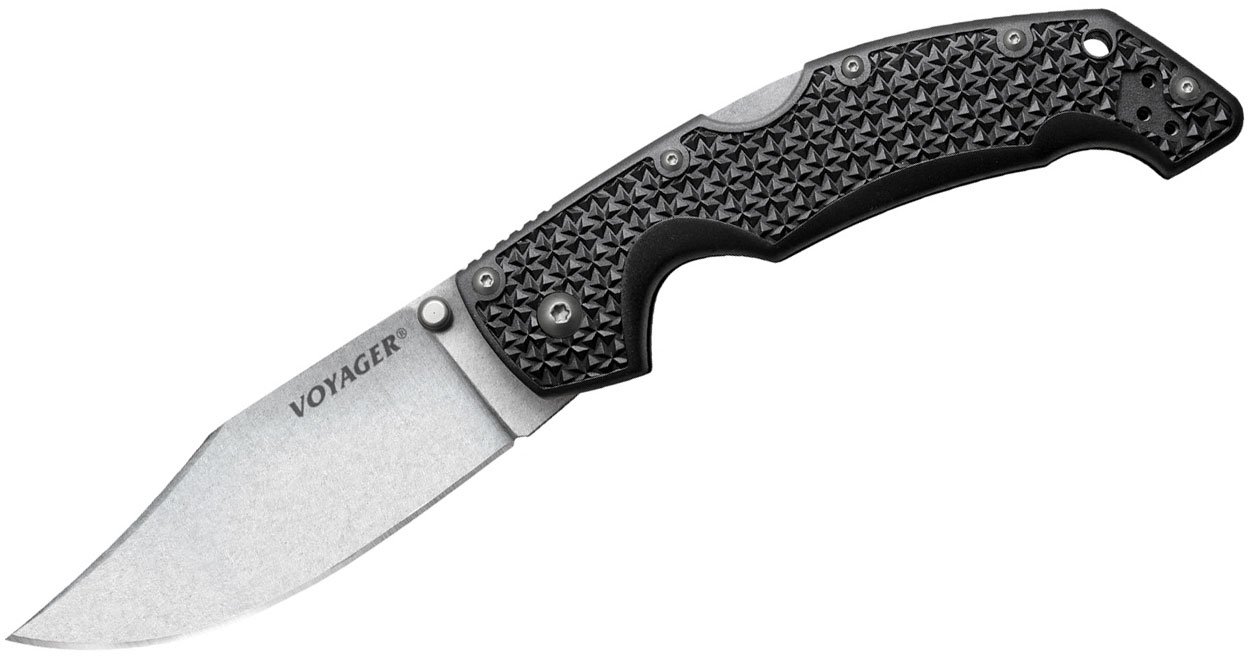 Cold Steel's Voyager is an EDC knife designed with robust yet affordable materials. Plain and simple, this rugged folding knife is designed to work and stand up to some hard use. This is another Cold Steel knife that utilizes the Andrew Demko-designed Tri-Ad Lock, so you know it's going to offer rock-solid lockup. We're fans of the stonewashed finish on the AUS-10 clip point blade because it hides use marks – although sometimes it is fun to see the evidence of how much this steel can take. The pattern on the molded Griv-Ex handles maximizes traction, which is great for ensuring a secure grip. That being said, gloves may make it a more comfortable experience if you're looking at a long day of slicing. The Cold Steel Voyager is available in multiple sizes with clip point, recurve, and tanto blades. This great knife series covers everything from the workplace to the wilderness. Utility, hunting, tactical, and camping tasks offer no resistance to such a highly rated folding knife.
Check out the entire Voyager Series at KnifeCenter! 
Cold Steel 17T Kobun Light Weight Boot Knife Fixed Blade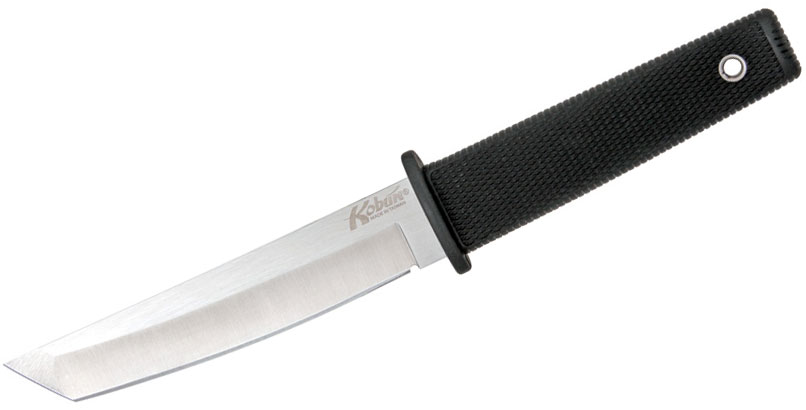 Remember when we told you that a lot of the staff over at Cold Steel specializes in martial arts and self-defense techniques? The tanto Kobun is one of many Cold Steel knife designs that hail from a Japanese tactical background. The word "Kobun" translates to "soldier", which Cold Steel uses to convey the fact that this fixed blade knife is meant for the modern-day warrior. This combat-ready boot knife lives up to that name well with its aggressive blade profile and katana-esque style. For those thinking this Kobun bears a striking resemblance to Cold Steel's popular Master Tanto, you're correct – this lightweight, thinner model's design was inspired by that Cold Steel classic.
It's no secret that Cold Steel's knives are at the forefront in the world of tactical cutlery. As you can see from our list of eight best knives, if there's one thing Cold Steel knows it's how to design on heck of a combat knife. What do you think of our best knife picks? Are we hitting the nail on the head or are we way off the mark? Hit up our Instagram, Facebook, and Twitter to tell us what knives you think should make our list.