Bushcraft, a term used to describe the development or application of survival skills, often includes voyaging into thick wooded territory with very little supplies to connect with nature and develop your personal survival abilities. Bushcrafters often will go into the wild with nothing more than a knife, a pocket full of survival gear, and maybe one other tool. Some bring survival kits and others are pure minimalists that will only bring a blanket.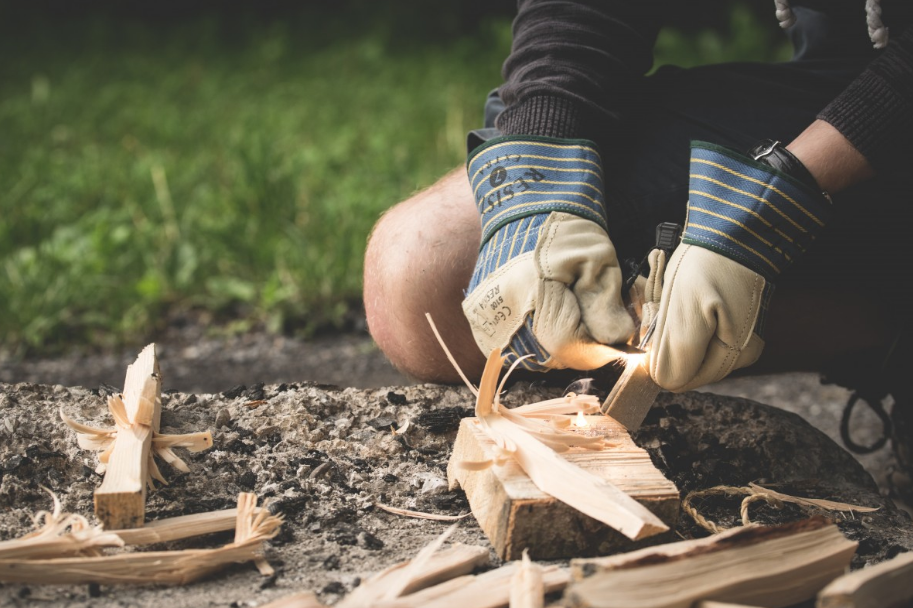 You'll often see the amount of gear someone brings change depending on how comfortable they are with their survival skills.
Bushcrafters focus on rudimentary survival skills such as firecraft, survival shelter building, water collection, tracking, hunting, fishing, navigation by natural means, foraging, creating cordage, wilderness first-aid, and more. I guess you could say that that bushcrafting is like camping, but without the tent…or the food…or a trail to follow.
You're going to want to take gear that helps with the big four necessities: shelter, water, fire, and food. Part of the fun of bushcraft is relying on the land to sustain you, but there are a few items that can make your next adventure more efficient.
Morakniv Mora of Sweden Military Green Companion Knife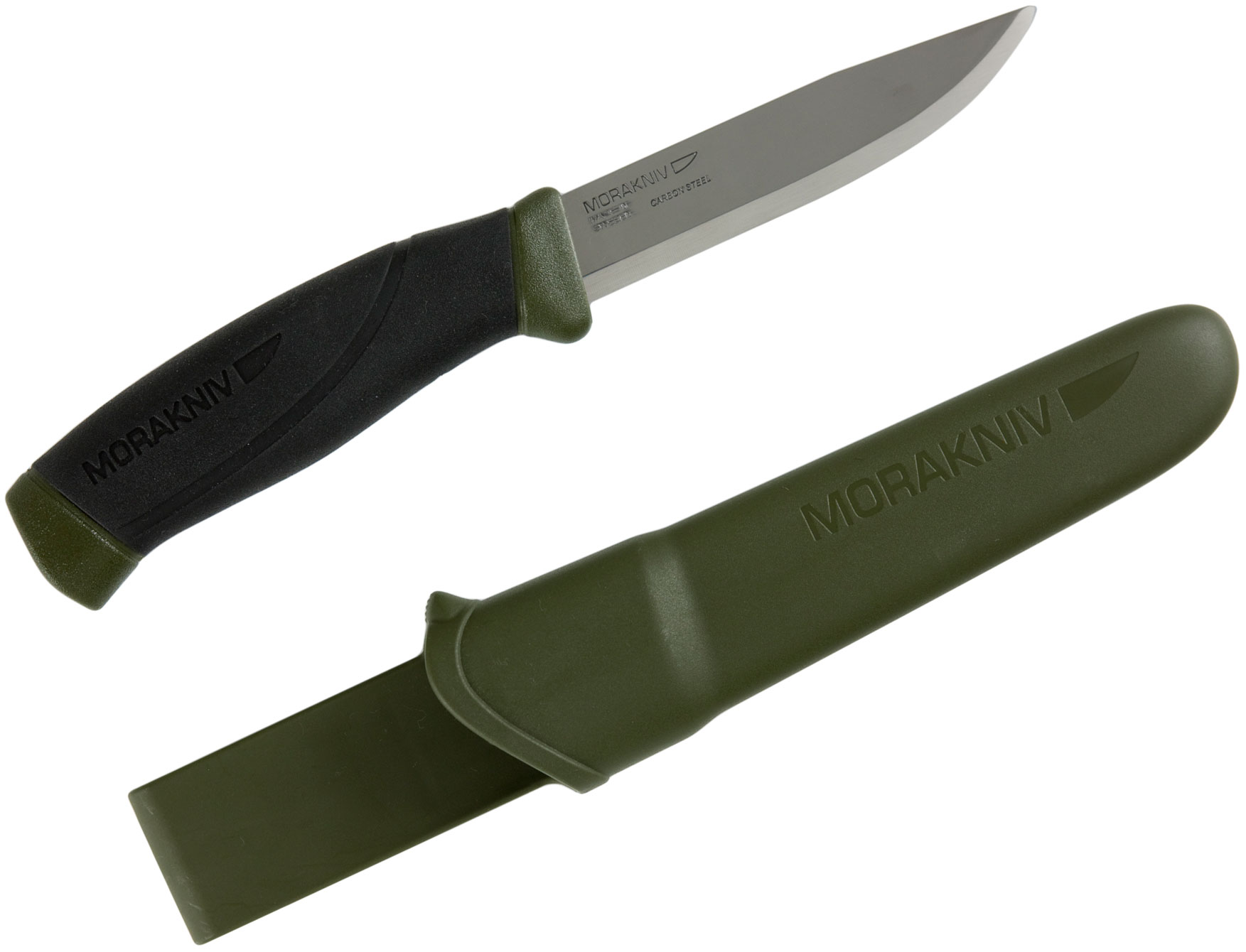 Most bushcrafters will agree that the knife is the most important tool you can have. A smaller knife is better for fine work like carving, and they come in handy when making spring snares and skinning animals. The Companion is a great all-in-one knife with a 4.1" high carbon blade that's perfect for tough cuts. Carbon steel is commonly used because of its durability and ease of sharpening in the field. An important feature for any bushcrafting tool is a handle that will keep your hand from slipping. You'll be out in the elements – rainy weather, blistering heat, and everything in between may impact your ability to keep a firm grip on your tools. That's why a textured, rubber handle provides a comfortable grip during extended use while you carve or work with different materials.
Condor Tool & Knife Primitive Bush Knife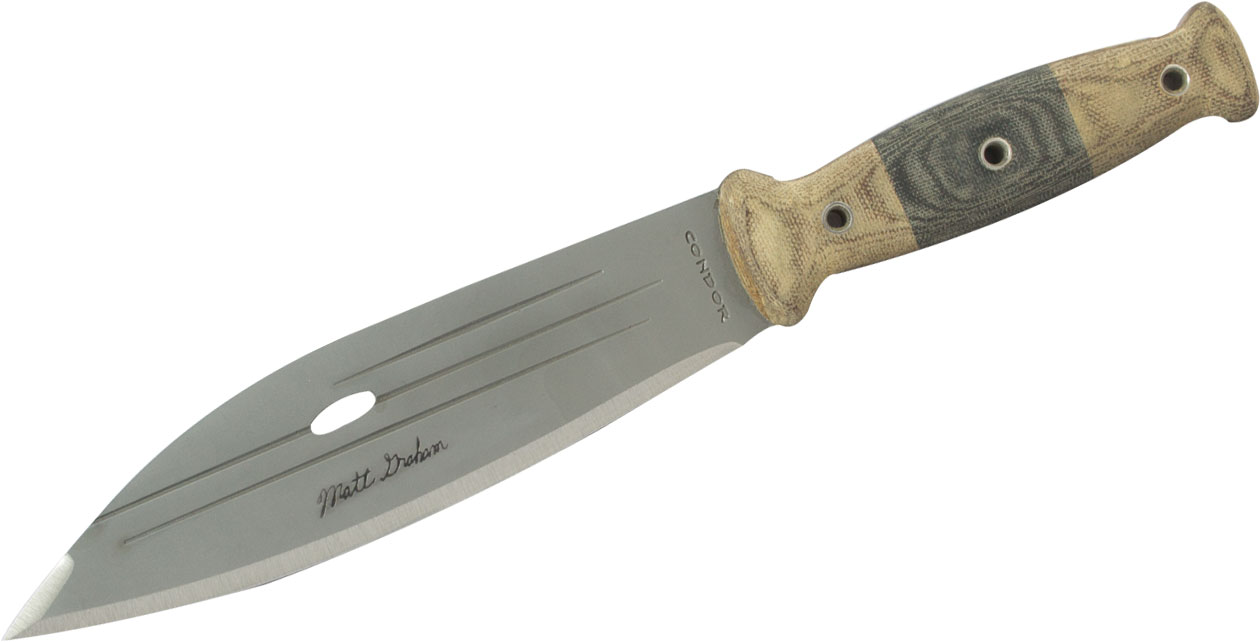 If you prefer a larger fixed blade, this bush knife may be more your style. You'll get almost double the blade length over the Companion, and the heavy duty Micarta handle will resist moisture and perform well in extreme temperatures. It was designed by Matt Graham, a survivalist who specializes in aboriginal skills and once spent six months in the wild. That alone should prove this tool is up to the challenge. Larger knives excel at chopping tasks, which is a big factor when building shelters. You can also baton with larger fixed blades to easily split wood.
Browning Black Label Stow-Away Camp Machete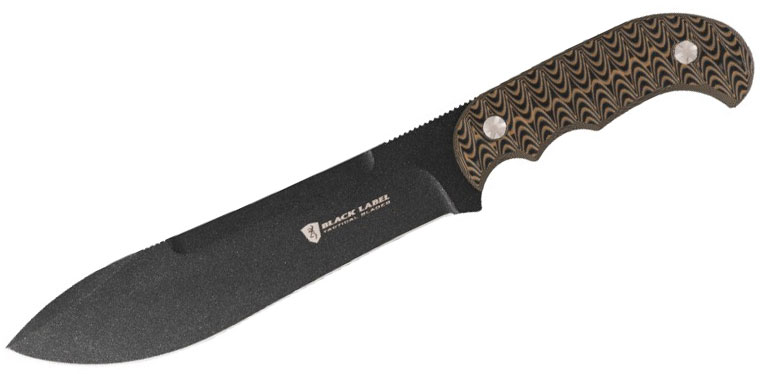 There are a lot of people that love G10 handles, which are made from a fiberglass laminate that's extremely durable. This machete from Browning has removable G10 scales so you can access its T-handled diamond wire saw, a perfect tool for taking down tree limbs. While the 440 stainless steel on this knife won't be as tough as carbon steel, it's much more corrosion resistant. Stainless steel will also be a bit harder to sharpen, but a hardcore bushcrafter may think putting a diamond sharpener in their pack would be adding too much weight.
TOPS Knives TFSK-38 Fire Starter Emergency Kit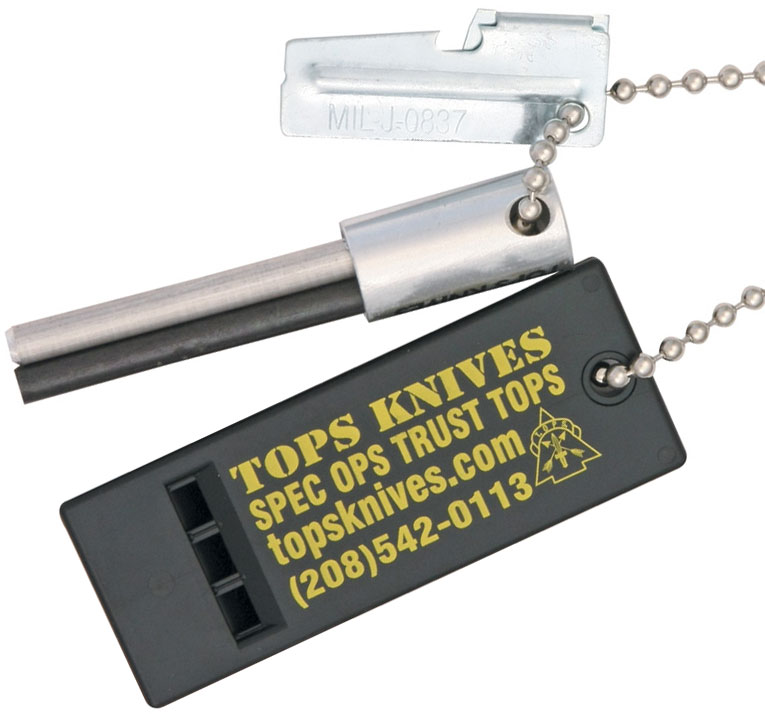 This style of fire starter will work in any condition and last a long time. It's USA-made, lightweight, easy to carry, and will work even if it's been previously soaked in water. You'll get one ferro rod, two magnesium rods, a survival whistle, a can opener that doubles as a striker for your ferro rod, and a 30-inch ball chain. Magnesium burns at a high temperature, so you're getting a built-in tinder that won't get wet. You can scrape it into your tinder bundle, which will then allow you to light a fire in wet or damp conditions.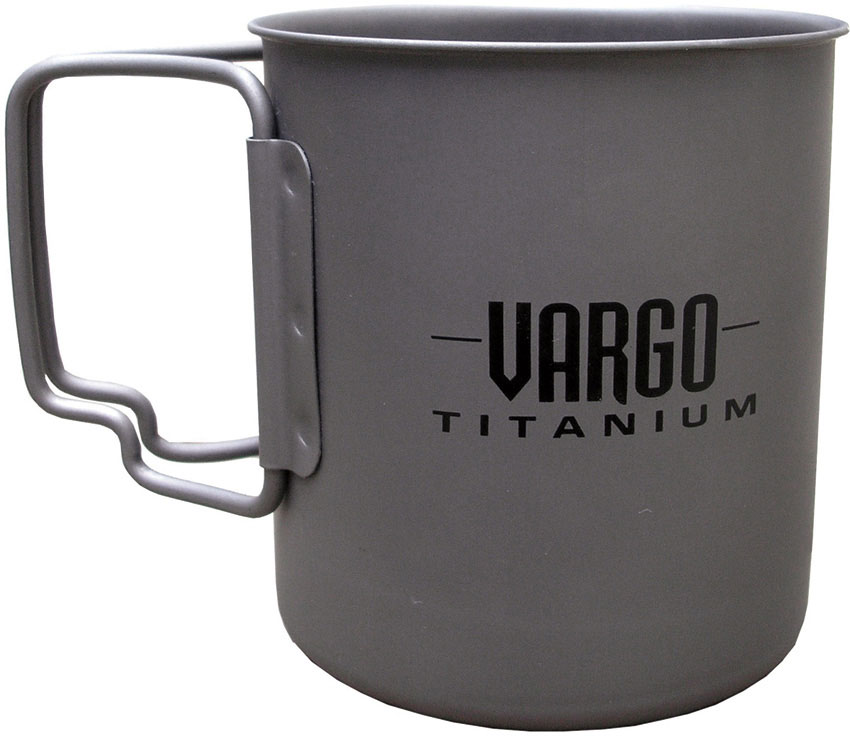 You'll need a way to boil water so you can avoid any unsafe bacteria from streams and lakes. This titanium mug is ultralight, so you won't have any bulk in your pack. It holds 450 mL of liquid, and its 'stay cool' rim won't burn your lips if you're drinking it fresh off the fire. It even comes with a mesh storage bag.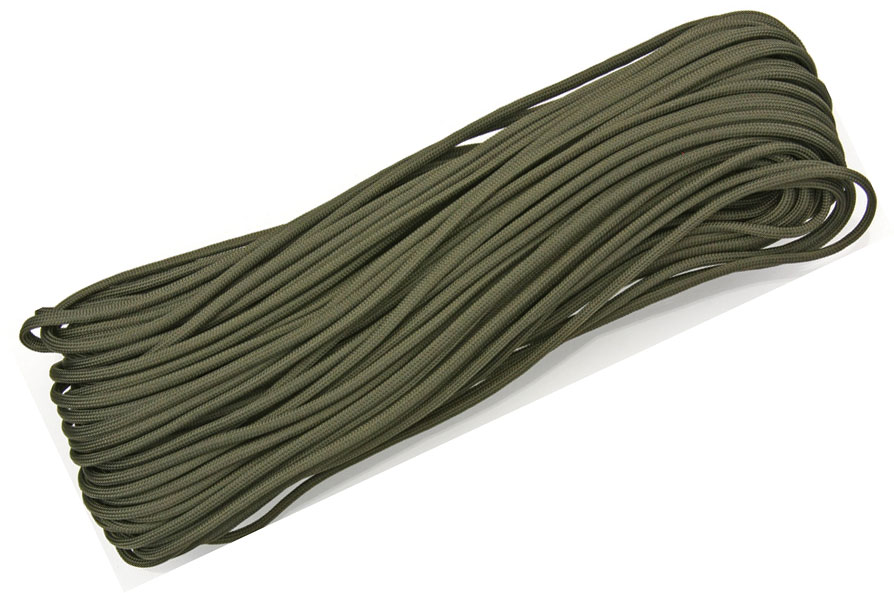 When you're out in the woods, you'll have to get creative with what you'll do for shelter – paracord and nano cord are definitely nice to have around. Paracord is great for lashing together bundles of sticks, holding together shelters, creating a makeshift fishing line, and snaring.
For both new survivalists and experienced bushcrafters, going out into the wilderness with minimal supplies can be exhilarating. When putting together your survival kit, you should take it out and use it once in a controlled environment before risking your life on it. Who knows? You may realize that it's missing something that you need. All in all, bushcrafting gives you the opportunity to truly become one with nature. You'll be using your knife a lot, so make sure it has a good, comfortable grip in your hand and great slip resistance. Stay safe, remember to tell someone your plan, and always carry a good knife!