KnifeCenter believes in giving back to society in the form of volunteering and donations to charities. We have decided that, instead of just writing checks to the various organizations, we can take some of our great products, raffle them off, and give all of the resulting money to charity. This not only helps our customers get products they may not typically be able to afford, but it also helps out our charity of choice – everyone wins!
Generally, we give to St. Jude Children's Research Hospital, a great organization that we'll continue to support. We also have some local organizations that we feel do a wonderful job in our area of central Virginia. We hope that you will take a chance on our Holiday Charity Raffles for really fine items. Be sure to stay tuned to our Instagram, Facebook, Twitter, and YouTube for upcoming charity raffle giveaway announcements.
Thanks to everyone that supports these charities and our ongoing mission to help our community!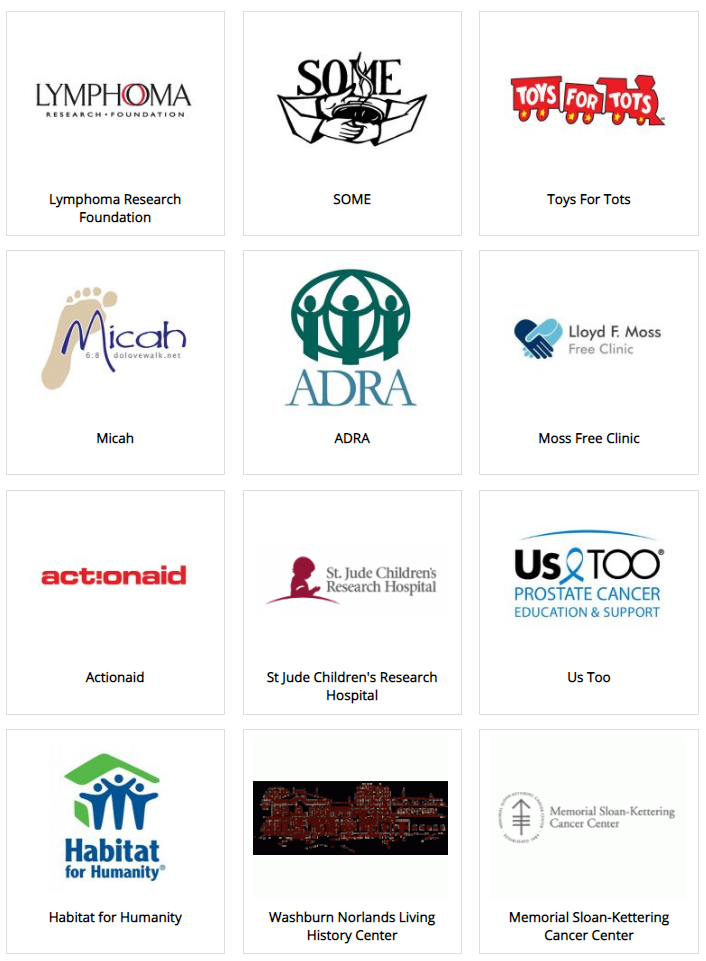 These are just some of the charities that KnifeCenter supports.