Clocking in at over 1,800 pages, the 2020 KnifeCenter Printed Catalog is the ultimate reference for the knife fanatic. With hundreds of brands and tens of thousands of products (Some of which haven't even made it on our website yet!), the catalog practically contains the entire knife industry. The best part about this catalog is the element of discovery. The medium of a paper catalog can lead you to brands and products you wouldn't find otherwise – the turn of a page reveals awesome gear you didn't even know you wanted.
Customers have told us that this is one of their favorite things we sell. It's a pleasure to browse through, revealing the diversity of knifemaking, page by page. Everything from Spyderco, CRKT, Cold Steel, Zero Tolerance, Kershaw, and hundreds more. There's more than just knives, too. You'll find one-piece multi-tools, sharpeners, camping and survival gear, shaving supplies; the list goes on and on!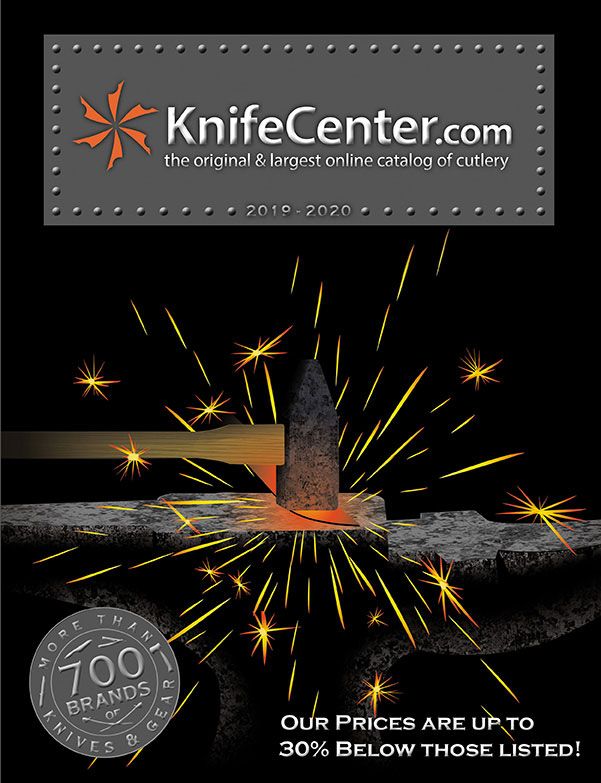 From Swiss Army Knives to machetes to kitchen gear, give us a call or visit our website for up-to-date availability and pricing, which generally come in significantly lower (up to 30% off!) than the full retail prices listed in the catalog.