If our shelves this year are any indication, non-locking knives are making a serious comeback. But in an age of easy one-handed opening, secure locking mechanisms, and convenient pocket clips, what's behind the renewed interest in knives without some (or all) of these features? Let's take a closer look.
Something Old, Something New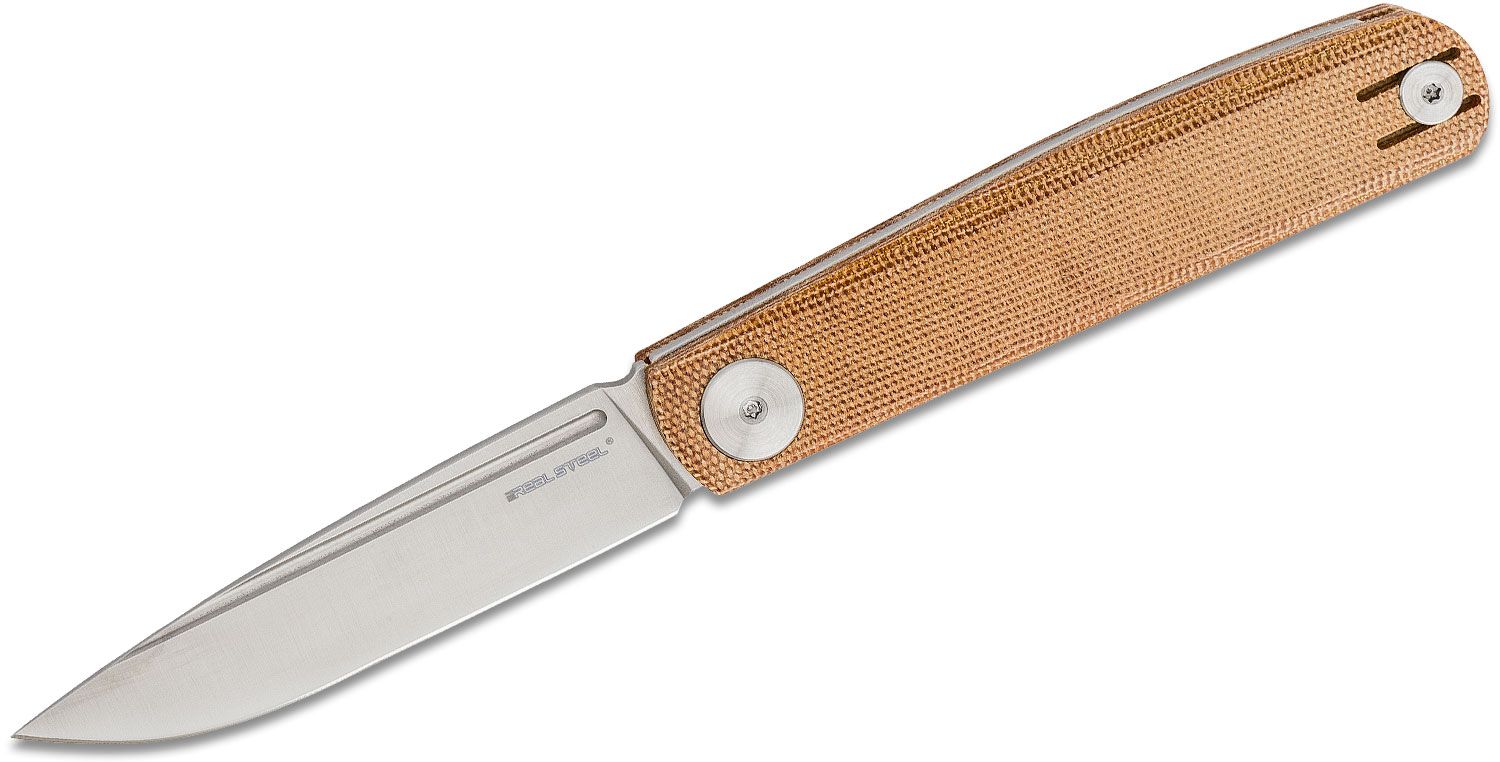 The G-Slip is a non-locking slipjoint knife, designed by Polish knifemaker Ostap Hel and manufactured by Real Steel in China. This KnifeCenter-exclusive version features grippy Micarta scales, a deep carry wire pocket clip, a three-and-a-half inch VG-10 steel blade, and comes in at just under $64. The design is refreshingly simple, with a straightforward, accommodating handle design and utilitarian drop point blade. The Micarta here is really nice: grippy without being aggressive, with a natural warmth and character that will age gracefully.
For opening, the G-Slip uses a long fuller instead of a traditional nail nick, which makes it easy to pull open the blade from just about anywhere you can grab it. The backspring provides sturdy—but not stiff—resistance, and there's a clear "stop" in the blade travel about 1/3 of the way closed that adds a measure of safety and allows you to confidently close the knife one-handed.
No Lock, No Problem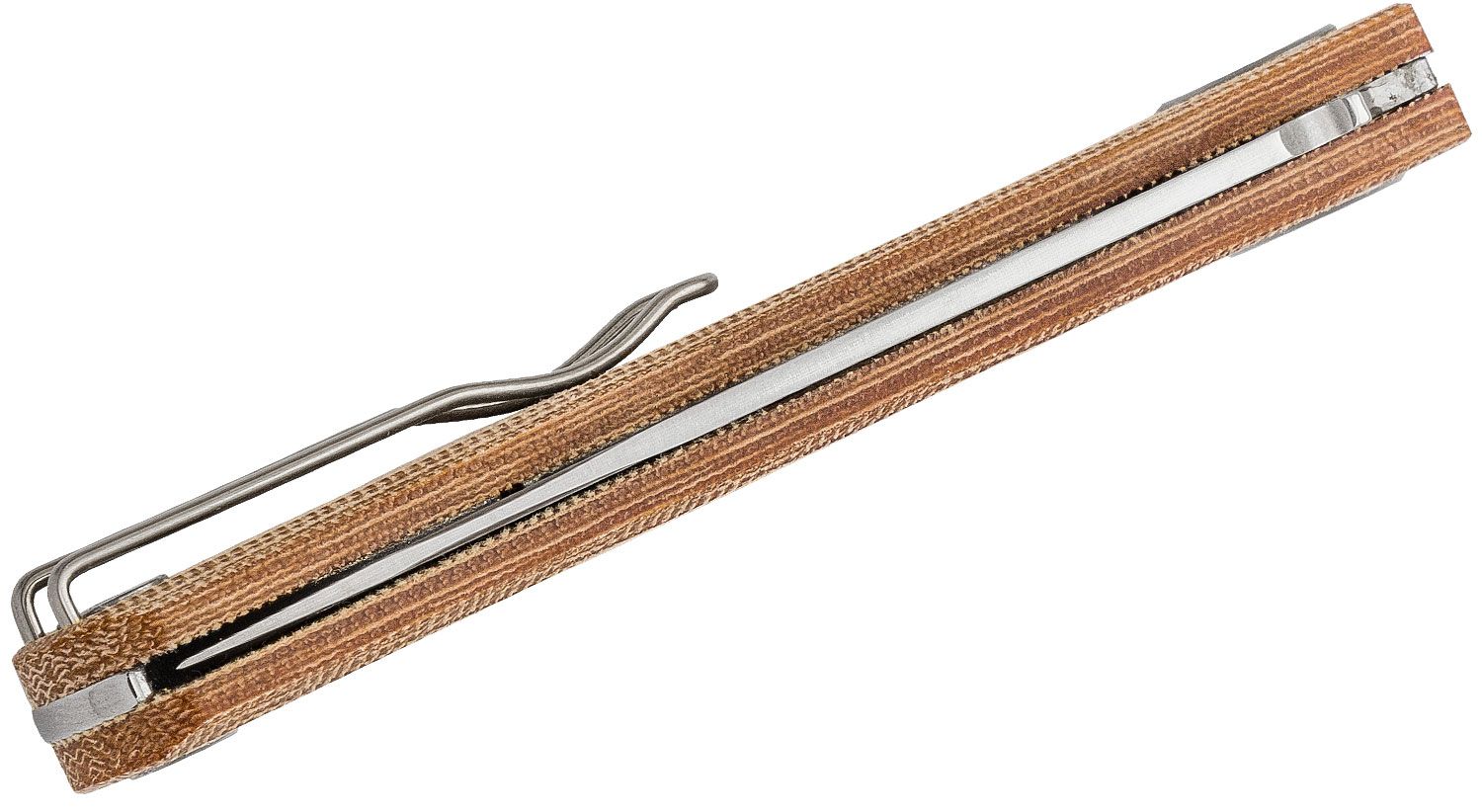 The G-Slip rides the line between modern and traditional knives, sharing elements of both. It takes two hands to open, like a classic Swiss Army Knife, but it has a modern stainless steel, like a Spyderco. It doesn't lock open, but it has a pocket clip. I know that some people will look at the more old fashioned elements of the G-Slip and see them as drawbacks, but the truth is that although locks and one-handed opening make a knife faster and easier to access from your pocket, they also make them impossible to access in the first place for many people, whether by law or circumstance.
Besides, there's a lot to love about traditional knives that many modern knives could stand to remember. For example, cutting geometry. The blade stock on the G-Slip starts thin and gets thinner, terminating in a keen edge that makes it an excellent choice for impromptu food prep, and helps it continue to cut well even after its initial hair-popping sharpness has dulled. And since it's using modern VG-10 blade steel, you're going to see a nice bump in edge retention compared to the simple carbon or stainless steels found on most vintage slipjoints.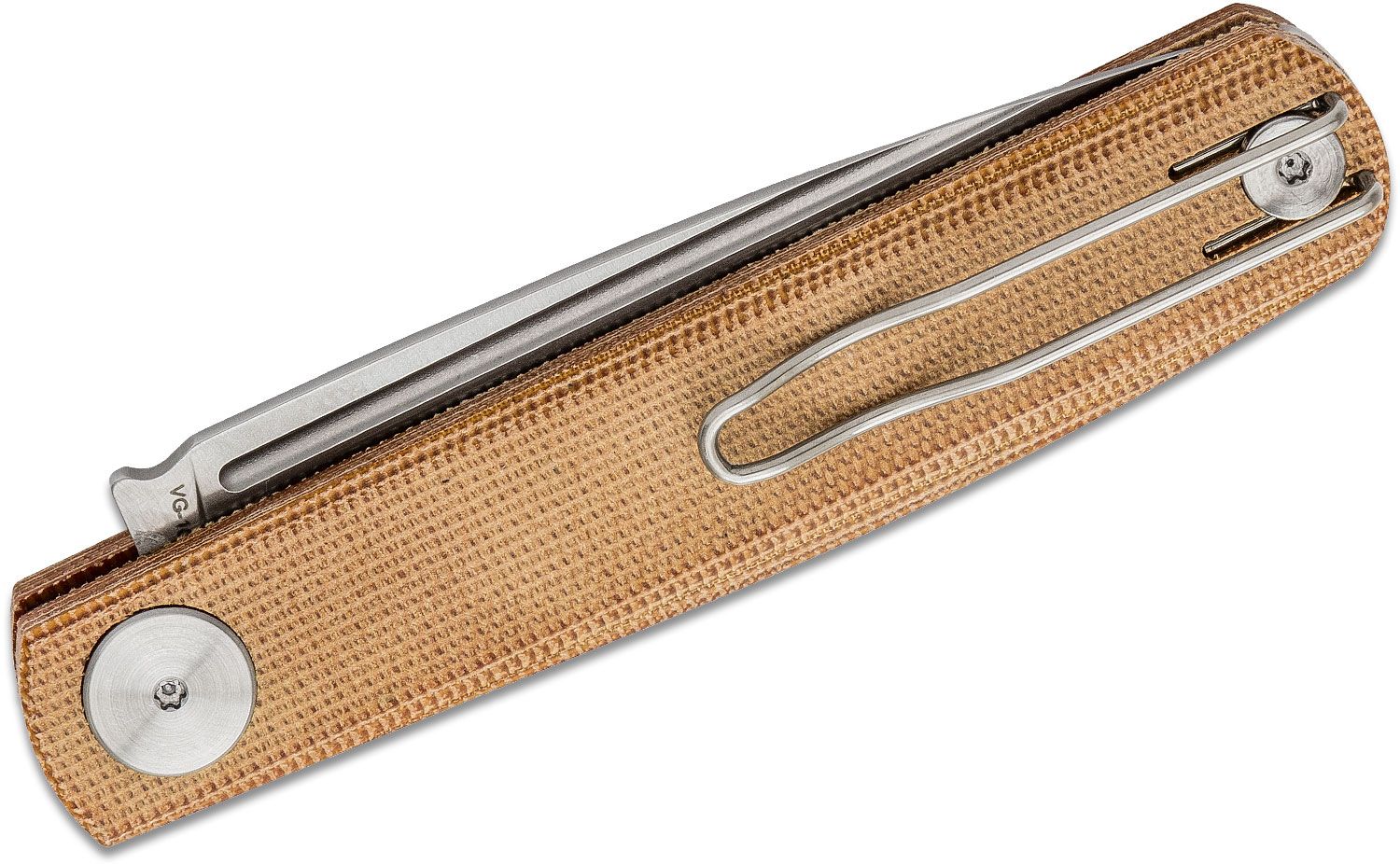 The pocket clip is definitely another welcome modern addition. I tend to avoid letting knives loose in my pocket—they always seem to twist around and get tangled up with whatever else I'm carrying—and the discreet deep carry wire pocket clip on the G-Slip keeps the knife firmly put wherever you stow it. It's slim and light enough that I could even see carrying it clipped to a shirt pocket.
Would You Carry a Modern Slipjoint?
The growing number of new slipjoint knives on our shelves shows that there's real demand out there for "modern traditional" knives like the Real Steel G-Slip. We were impressed enough with the design to decide to offer it with these exclusive Micarta handles—let us know what you think of it in the comments below!