Our first stop on the 2020 SHOT Show tour was the Benchmade booth, where they revealed more than a few new products: mini versions of all-time favorites, tactical knives, gentleman's folders, and even a few automatics. Let's take a closer look!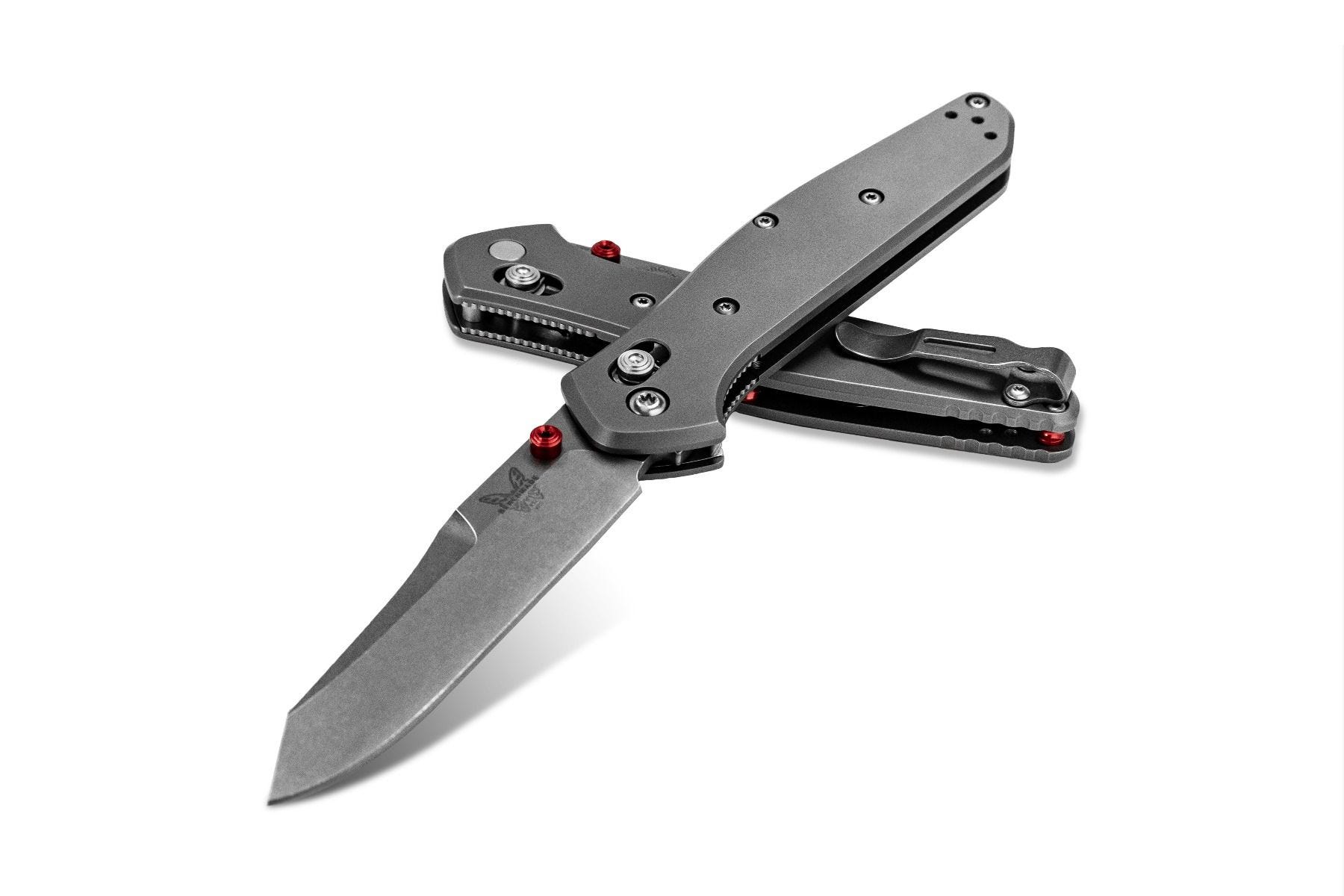 To celebrate twenty years in production, the Warren Osborne-designed Benchmade 940 will see a special re-release: the 940-2001. Limited to just 2000 units worldwide, this minimal, high-performance re-imagining of the original features titanium scales, red anodized aluminum standoffs, and a CPM-S90V blade. After seeing the 940 remixed so many different ways over the years, it's cool to see it looking so clean and elegant.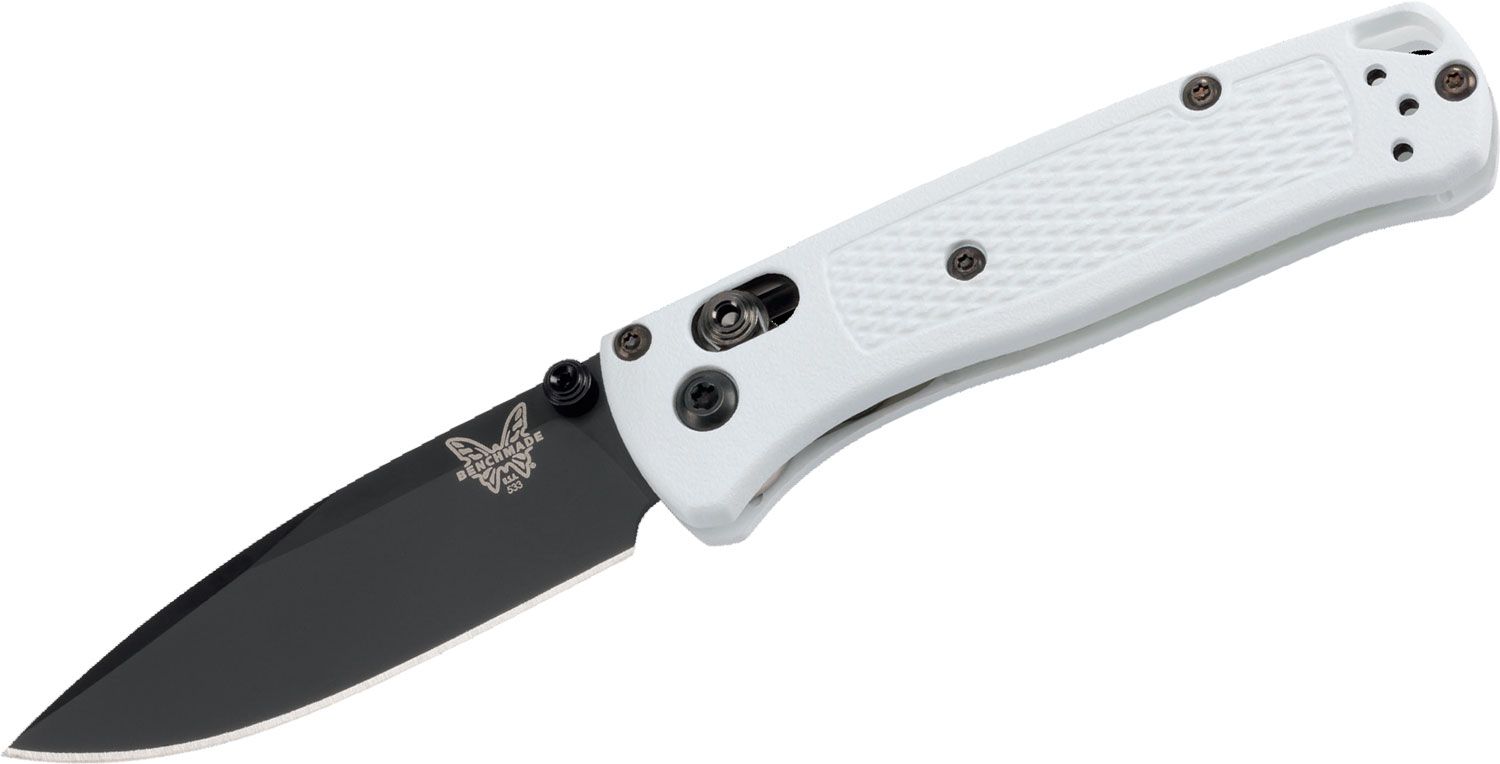 The Mini Bugout takes everything that made the original Bugout a hit, and scales it down just enough to make it more precise and controllable. The blade length is comfortably under 3 inches – measuring in at just 2.8″ – which should please those who live in more restrictive localities who couldn't carry the 3.24″-bladed original.
The Mini Bugout may have shrunk but the materials are undiminished: S30V blade steel paired with ultra light fiberglass-reinforced nylon scales. As an added benefit of its smaller size, the Mini Bugout also weighs less: just 1.5 ounces! The Mini Bugout launches in two colorways: the stark black/white shown here and a satin-bladed variant with vibrant orange handles.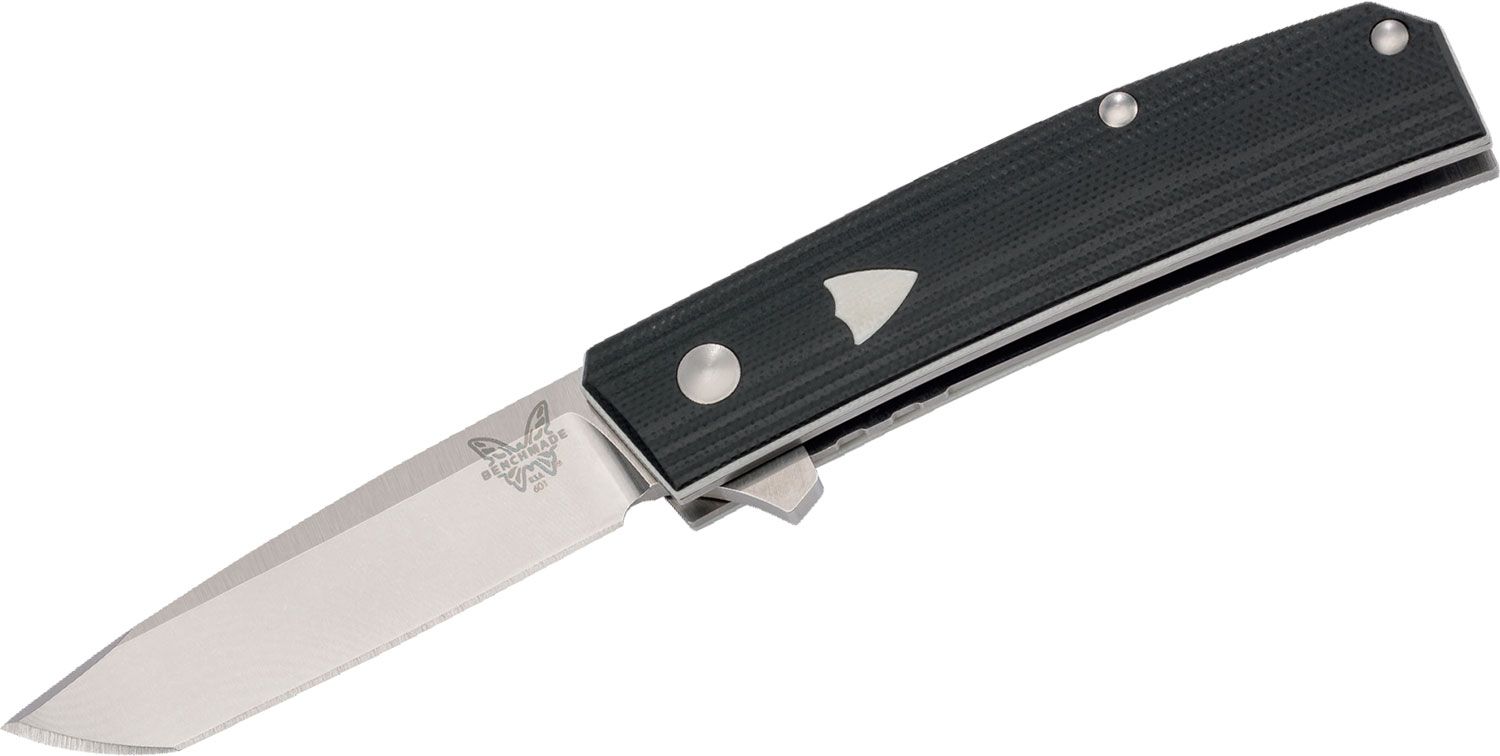 The Tengu is a little bit traditional, a little bit modern; exactly like designer Jared Oeser's custom knives. With a liner lock, smooth black G10 scales, and an inlaid white G10 shield, can we call this a "gentleman's flipper?" The tanto blade is ground from Benchmade's excellent CPM-20CV steel. Rather than a pocket clip, the Tengu comes with a black leather sleeve to carry it comfortably in your pocket.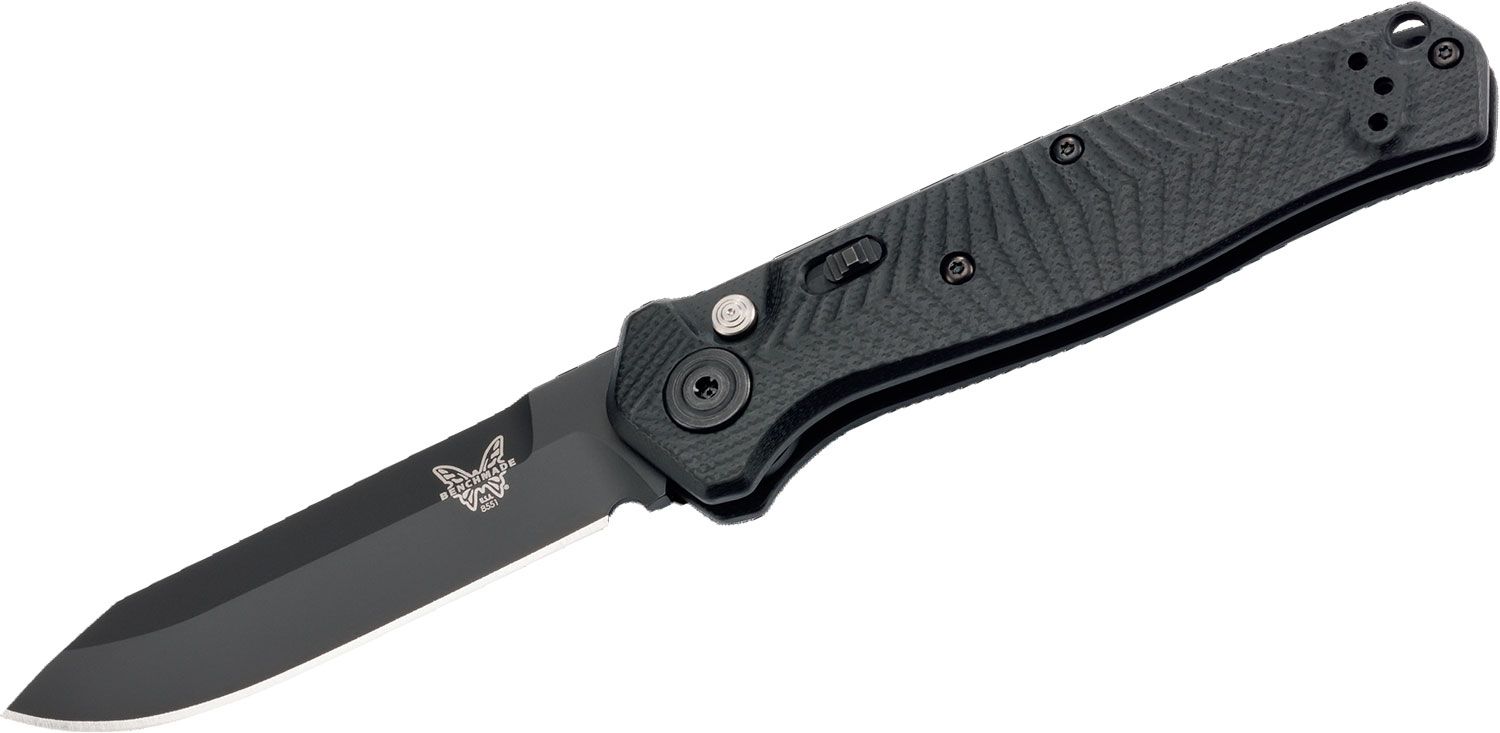 Benchmade dives into its own archives for the design of the Mediator, taking cues from the iconic Osborne 940 for its slim silhouette and reverse-tanto blade shape. The milled chevron-pattern G10 handles should provide excellent grip, and the 3.3″ S90V blade should provide superlative edge retention. For those who have been waiting for an automatic Benchmade 940, this isn't far off!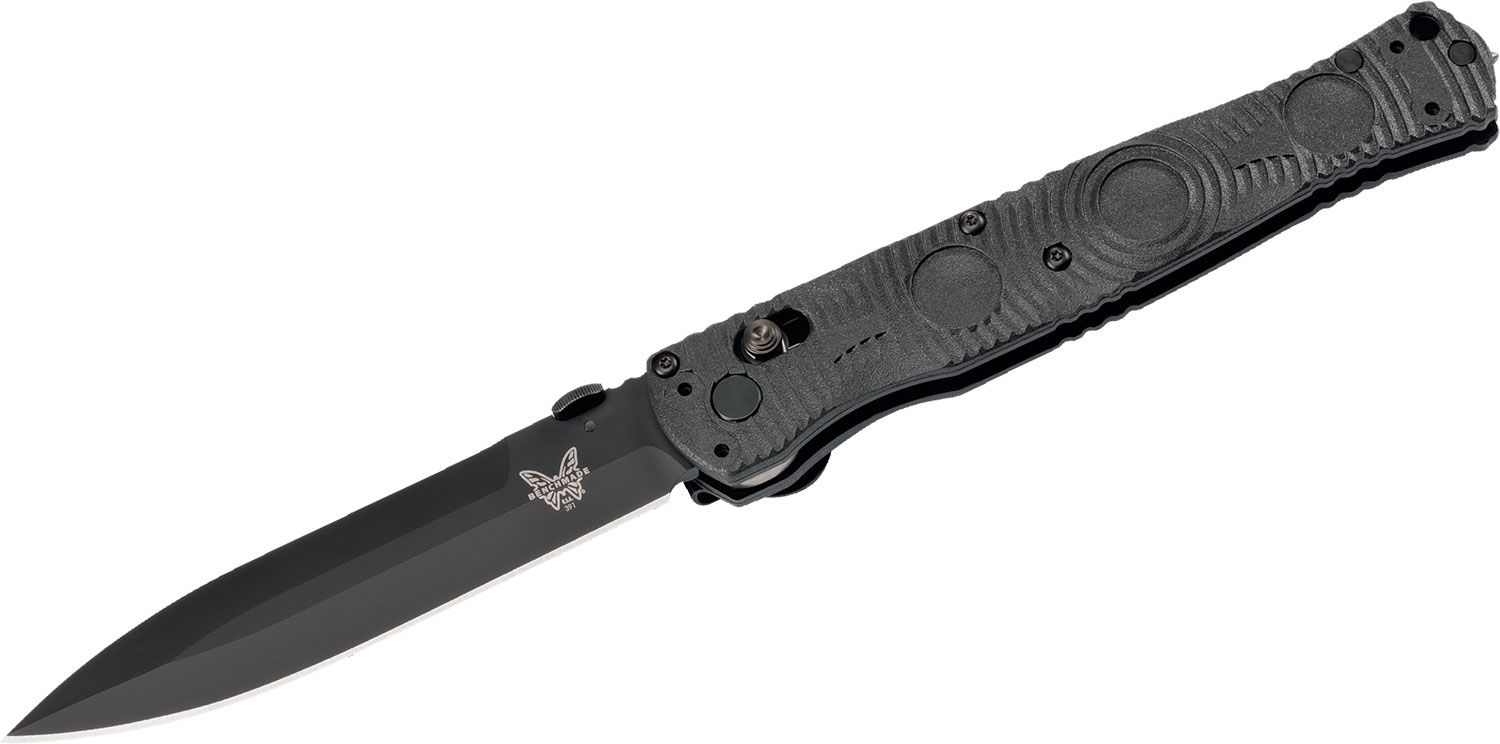 Designed by Greg Thompson with self-defense/combat in mind, the 391BK SOCP Folder is long, lean, and mean, with a 4.5″ blade ground from D2. The pocket clip features a unique rapid deployment ring to make deployment fast and sure. Originally released as a liner lock, this new version has been redesigned with Benchmade's AXIS-lock to be ambidextrous and stronger than ever.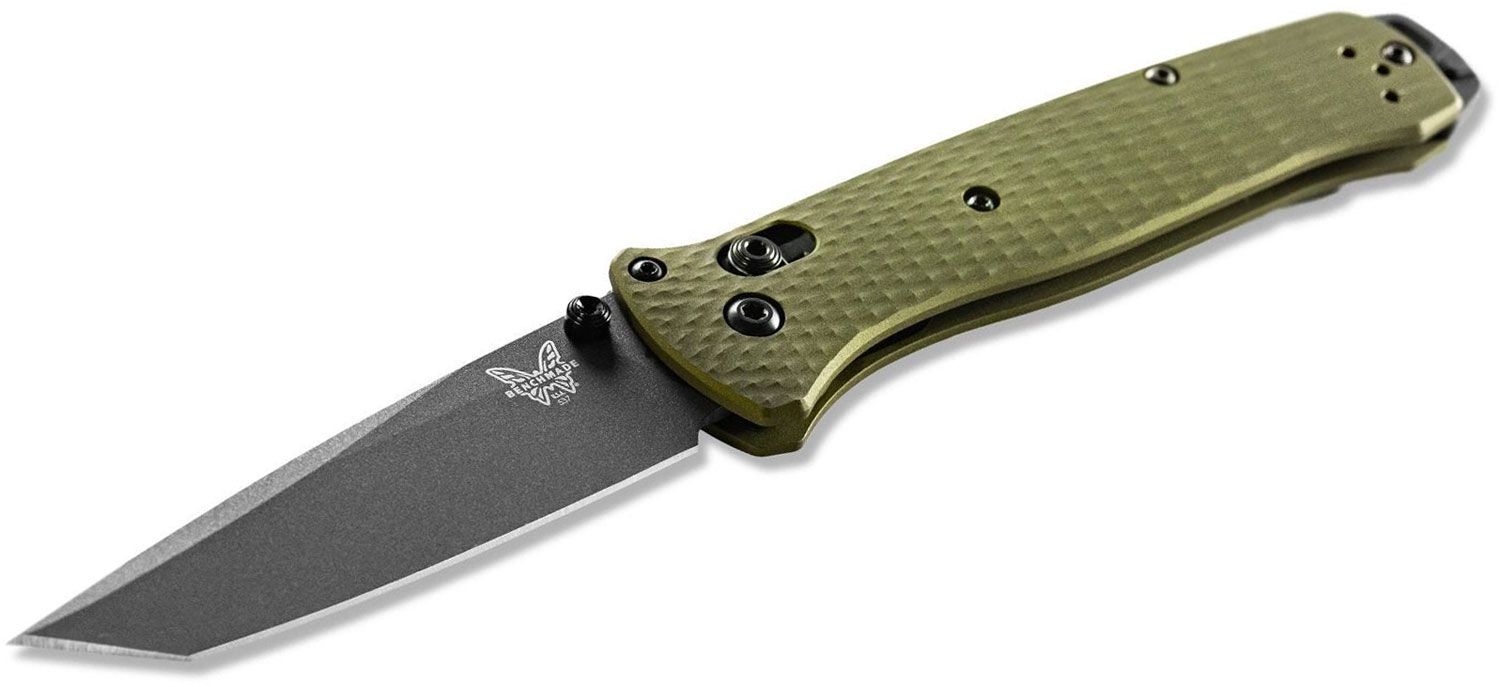 The new Bailout is one of the most exciting upgrades this year. This new version of the "tactical Bugout" has been decked out with Woodland Green Aluminum scales, an M4 blade with grey Cerakote, and a glass breaker pommel. In hand, it gives the knife a much more reassuring, substantial feel, while maintaining the ultra-slim carry that made the Bailout such an appealing knife in the first place.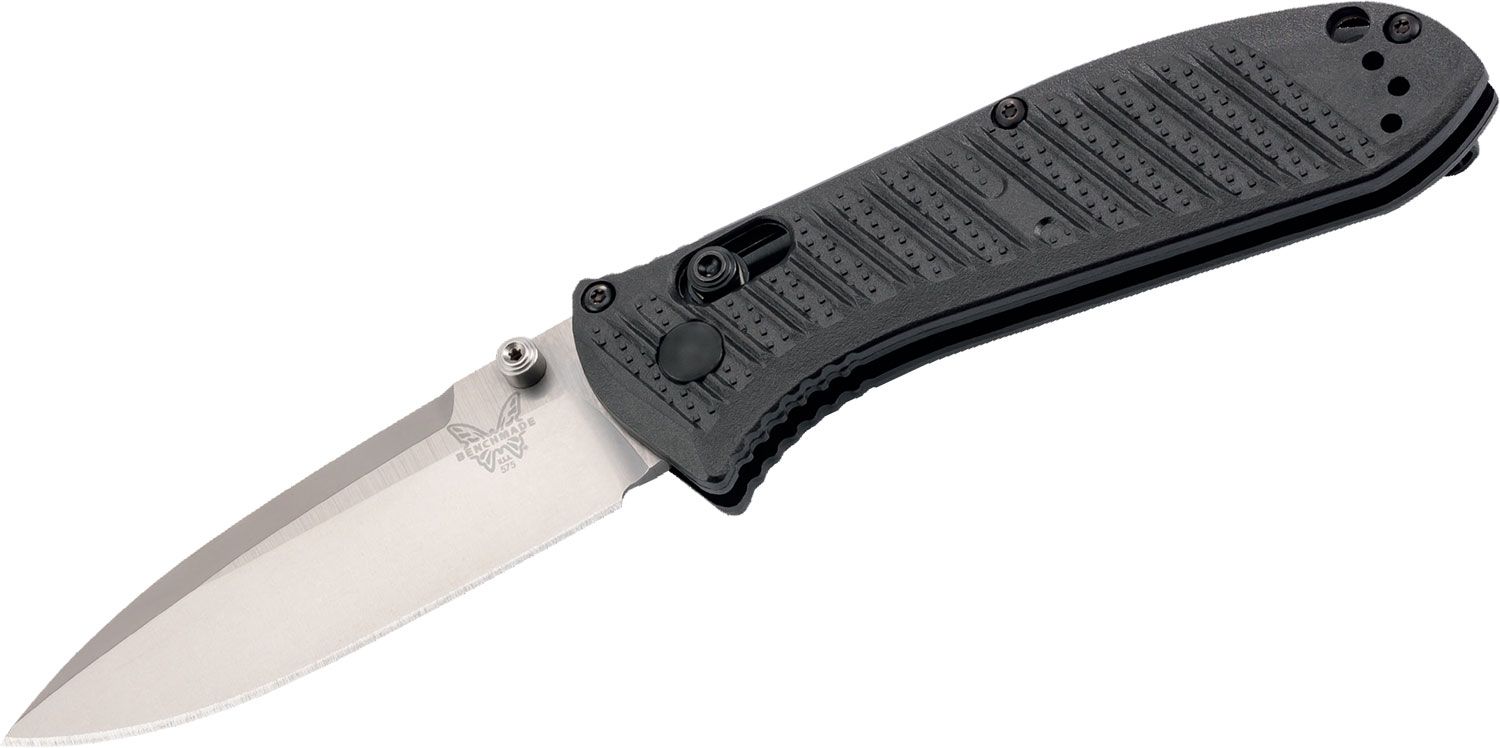 When Benchmade discontinued several variants of the Presidio II last year, we had a feeling they wouldn't be gone for good. And now, they're back and better than ever! The Presidio II series has always been a great choice for someone who wants the multipurpose utility of, say, a Griptilian, but with a little more heft and strength. These new versions utilize Benchmade's newest handle material: CF-Elite, a nylon polymer reinforced with carbon fibers, making it lighter, stronger, and more rigid than typical glass-filled nylon. Both mini (pictured) and full-sized versions are available for pre-order now!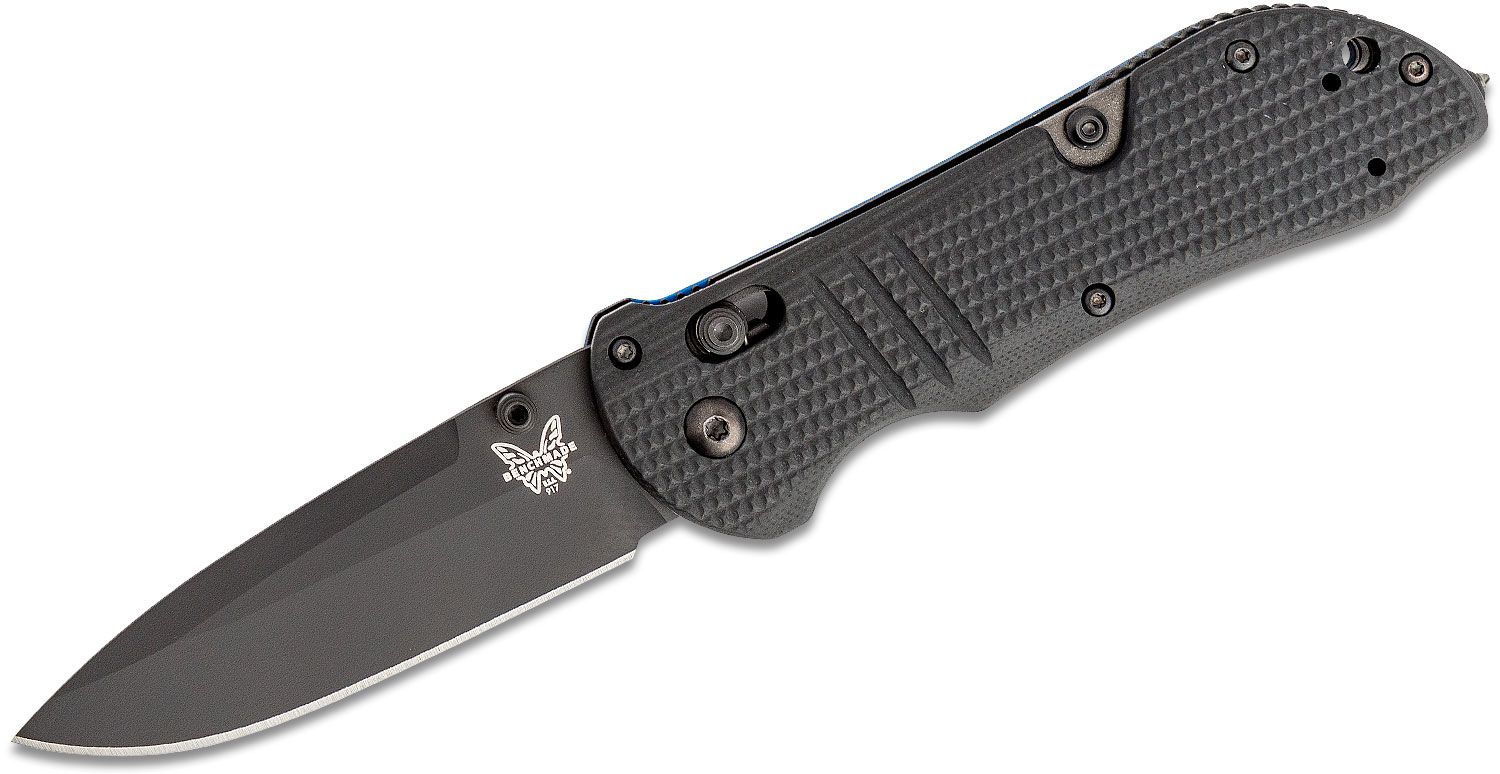 Designed especially for police officers, the new "Thin Blue Line" Triage features a single blue G10 liner (see picture below) beneath grippy black G10 scales. The drop point blade is a little more well-rounded than the sheepsfoot original, and this version retains the dedicated strap-cutting hook for rescue operations.