Being a knife fanatic, the KnifeCenter is a great place to work since there's always something exciting coming through the door. This is the time of the month when we get to share with you the new releases that have us the most excited. These are the best new knives and gear to hit our shelves in July 2019.
The Knives
Sog Terminus XR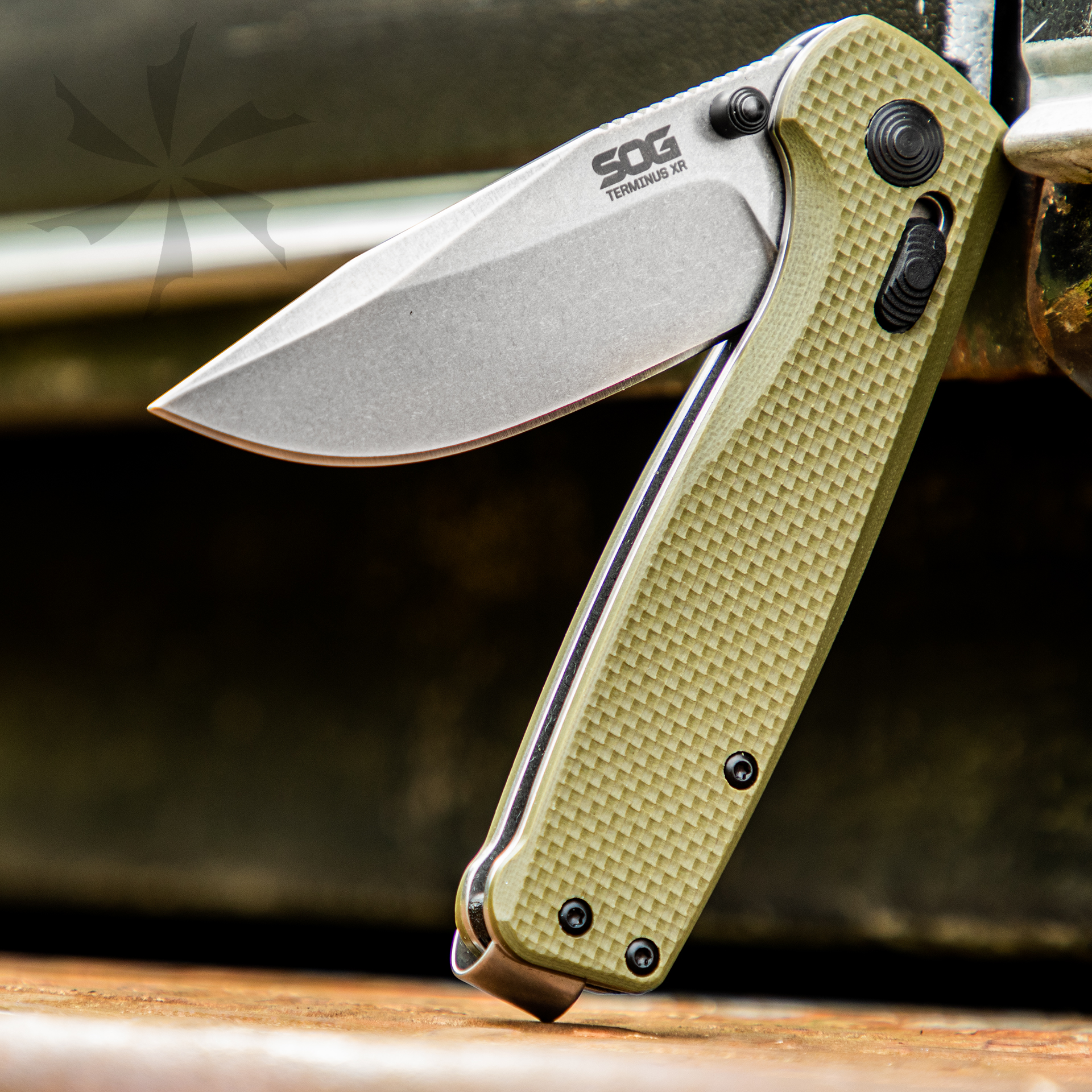 First up is the SOG Terminus XR, and this is one of the most affordable ways to get into a knife with a crossbar-style lock. It's also a well rounded EDC to boot, with just the right size and deep carry pocket clip.
These knives were already available with carbon fiber handles and BDZ1 steel, but these new variants that just landed feature D2 steel with green or red G10. It's got an excellent, well-rounded drop point blade that's sub-3 inches and features a flat grind with a stonewashed finish.
This knife opens 3 different ways; you can either use the flipper tab (which SOG refers to as a "Kick"), the thumb studs, or you can wrist flick open and closed by holding the lock bar open.
Spyderco Dragonfly 2 Wharncliffe
Another new variant of an EDC staple, the Spyderco Dragonfly 2 is now available with a Wharncliffe blade. This model has always been great for being able to take up very little room in the pocket. However, it opens up into a full enough grip to get some real work done thanks to that forward finger choil that you see on a lot of different Spyderco knives.
Initially, this knife is available with FRN scales and VG-10 steel, a winning and proven combination, but we fully anticipate other variants to spawn in due course, changing up the handles and the steel selection because, after all, that's what Spyderco does.
Benchmade Worksharp Edge Maintenance Tool
Next up is actually an accessory. When these dropped at the first of the month I immediately picked one up for myself: the Benchmade Worksharp Edge Maintenance Tool. This tiny unit uses Benchmade's compact deep carry pocket clip and folds out to reveal a ceramic rod and a leather strop loaded with black compound.
We're definitely proponents of using a strop to maintain your edge, but they're often too big to carry easily in the pocket from day to day, and messy too if you're using compounds. However, because of the way the Edge Maintenance Tool folds up, it solves both of those problems. With the amount of gear a lot of us like to carry in our pockets day to day, it can take a lot for something to be good enough to add to that rotation. For me, this unit makes the cut.
LionSteel BestMAN
Next up is a classy slipjoint straight from LionSteel in Italy, and this is the BestMAN. It has classic looks with all modern performance thanks to titanium bolsters and an M390 steel blade.
This is one of the nicest modernized production slipjoints on the market and it gets a ton of things right. The blade has excellent cutting geometry and it has nice walk and talk as well, with a pronounced half stop as you open and close the blade. It even has a crowned spine and backspring for a luxurious feel. It's available in single or multiple blade versions, and it has various wood, Micarta or carbon fiber covers so that the model can suit any style.
Zieba Damasteel MS3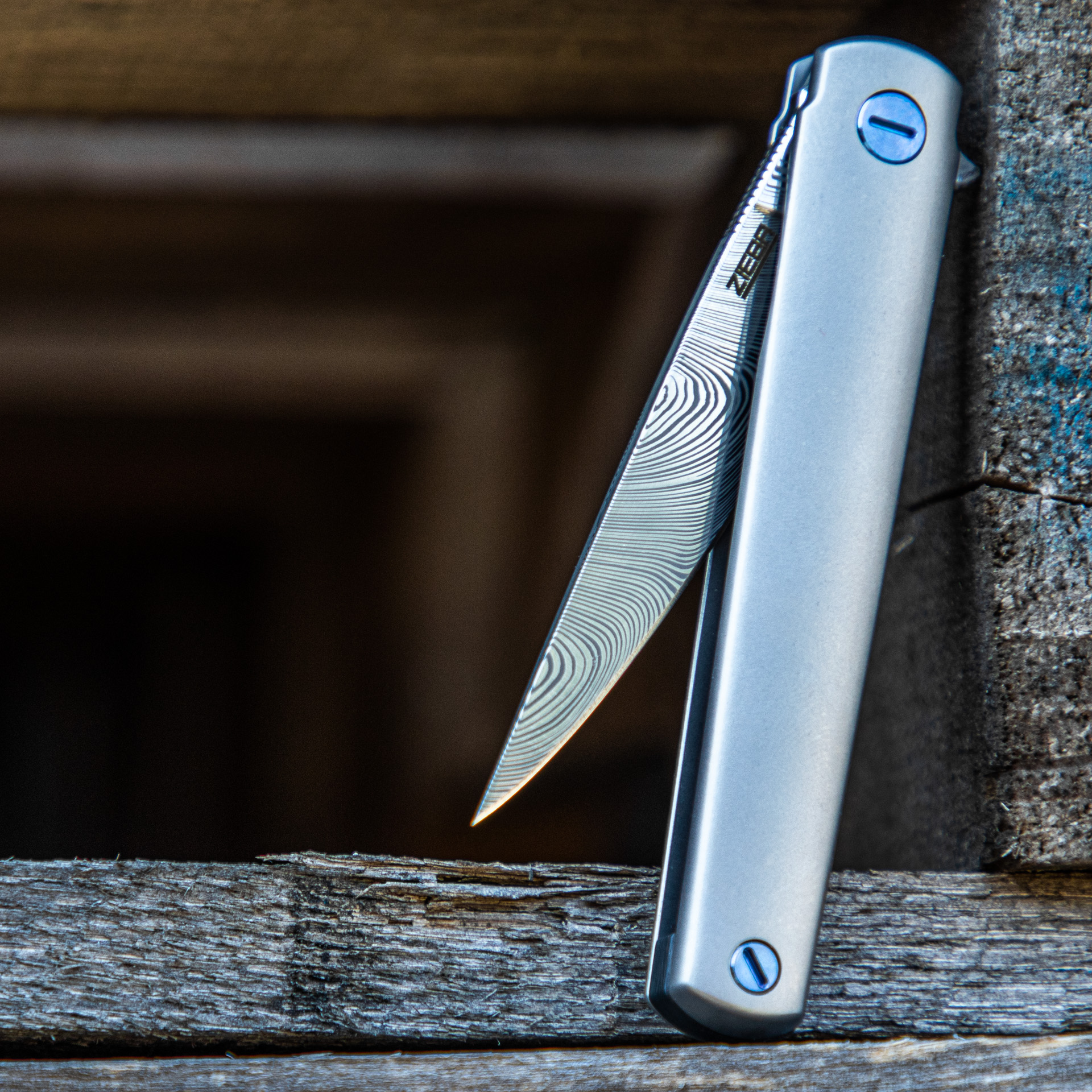 Interpreting the classic pocket knife style in a modern idiom, we are loving these variants of the Zieba MS3 and they're now equipped with beautiful and capable Damasteel blades.
The MS3 is truly a pen knife flipper unlike anything else out there. It's compact, refined and elegant, just like the LionSteel we just showed you, but the MS3 also has a frame lock and a well-executed flipper. It has the precision of an X-Acto knife but the durability to withstand rigorous EDC. That makes the MS3 the perfect modern gentleman's knife.
WE Knife Co. 913 Miscreant
Scaling up that aesthetic is the latest release from WE Knives, a new collaboration with Brad Zinker, the 913 Miscreant. We get four inches of S35VN steel with plenty of edge to work with.
Despite this, the whole knife is impressively lightweight and credit goes to the slim titanium handles that have been drilled out to remove even more weight. Because of that, there is virtually no penalty in weight or bulk that usually comes with EDC-ing a blade this long. You can slip it into a pocket and forget about it until you need to do some cutting, and then it'll definitely make its presence known with its excellent performance.
Hinderer Eklipse 3.0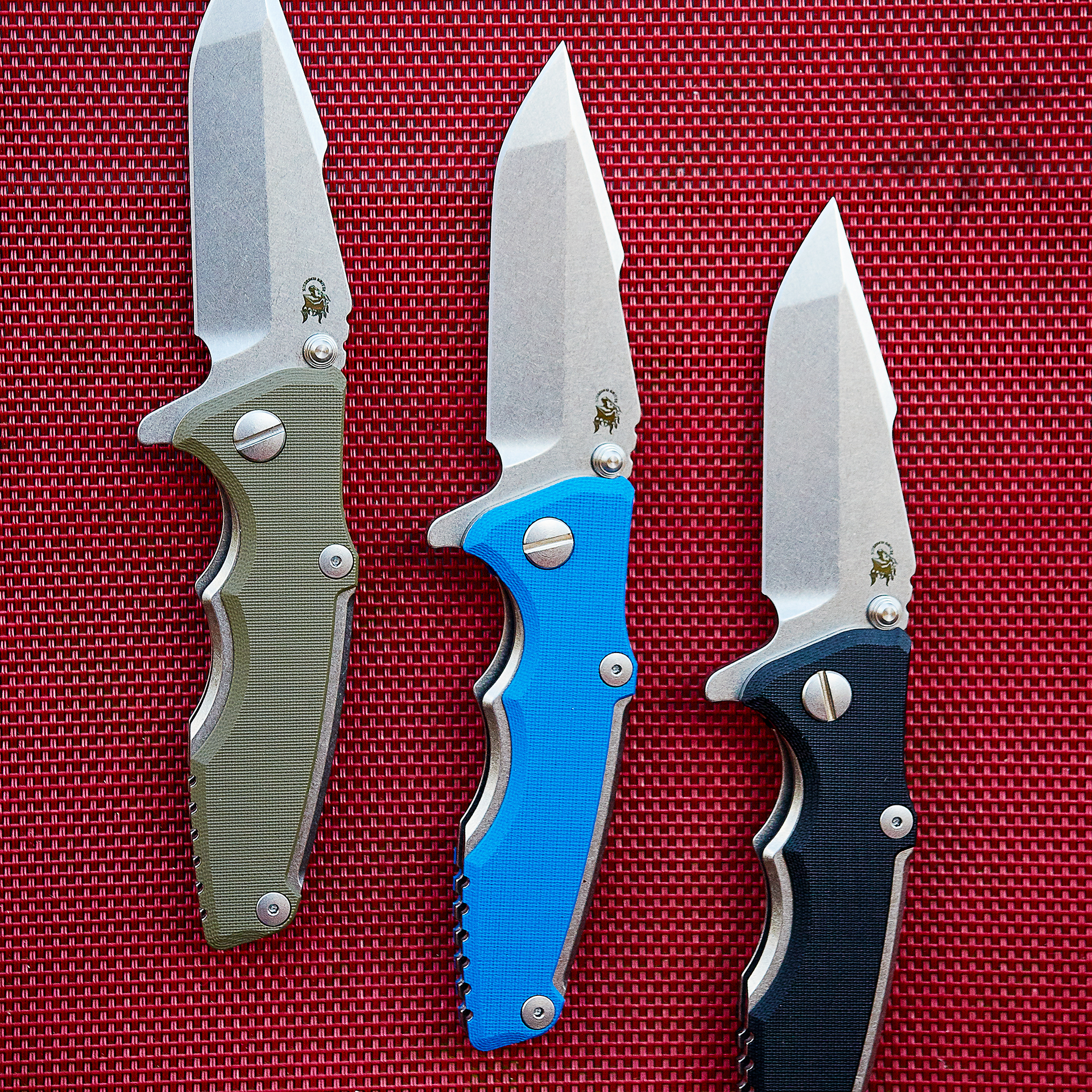 Staying with the high-end stuff, the latest release from Hinderer, the Eklipse 3.0 has us impressed. Equipped with their Tri-Way pivot, these are the best flipping Hinderer knives I have felt yet, and the size is perfect for everyday carrying.
We love the S35VN Harpoon Spanto blade and we love the lockup as well. Hinderer is referring to this as a liner lock, but honestly, it's more like a framelock with thin G10 overlays. The lock itself, just like the entire knife, is substantial but silky smooth. It is everything you want and the perfect example of what a modern Hinderer should be.
Condor Cavelore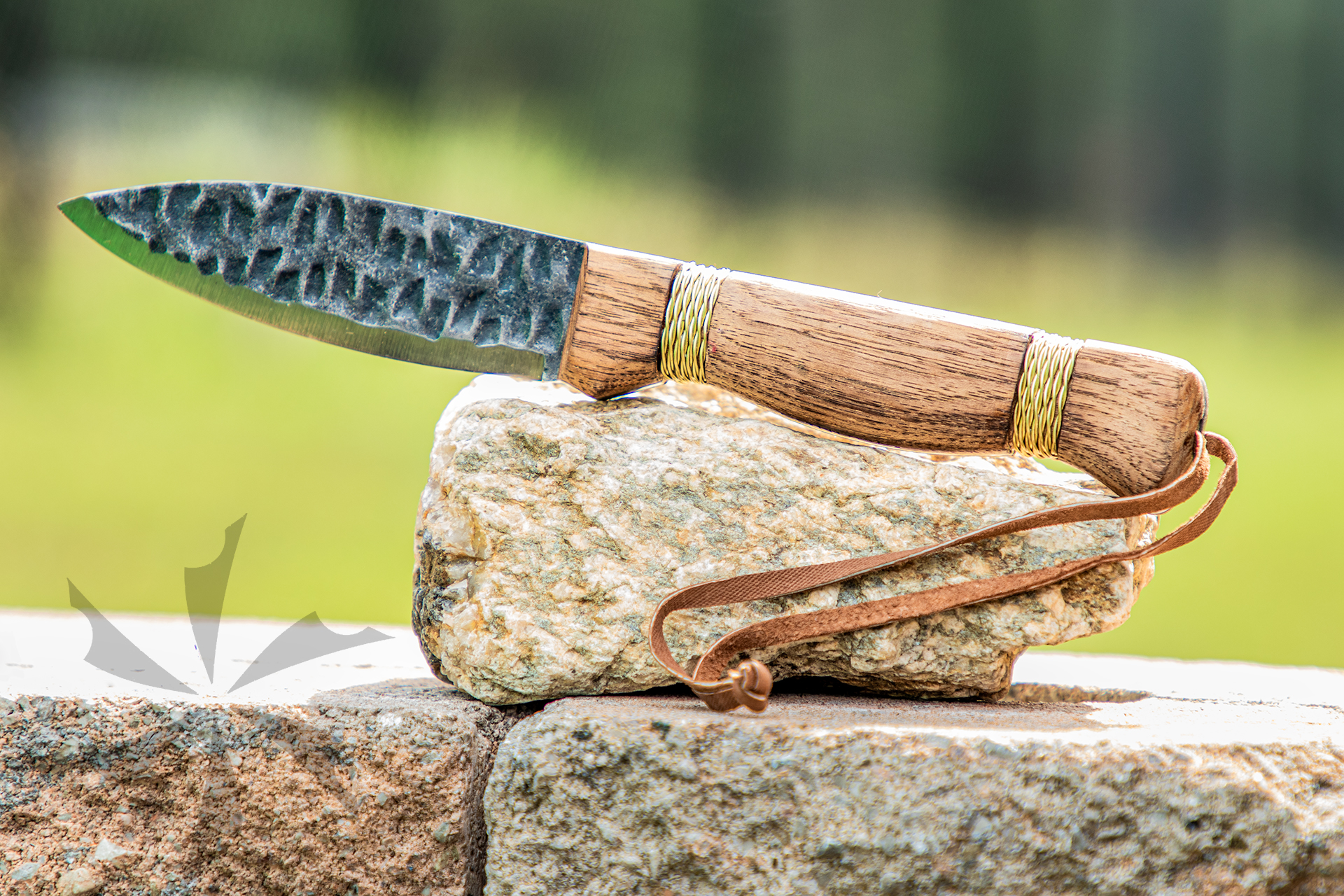 Here's one for the bushcrafters out there: the Condor Cavelore. Second only to the Terrasaur, the Cavelore is probably the most anticipated Condor release of the year, based on their best-selling Bushlore model. It has the same profile as that model, but it's been decked out for a more primitive look.
It features 1095 carbon steel, as opposed to 1075 on the Bushlore, and it has a Scandi grind and a flint finish on the sides. It also comes with wood handles and wire wrapping that conceals pins underneath for enough stability, and it's also got a cool hidden lanyard hole at the back. They've even given it a cool primitive-style leather sheath to complete the package.
What is your favorite new knife of July 2019?
So what do you think of the knives we've featured here? Is there a new product you think we've left out? If there is, be sure to let us know in the comments. In the meantime, to get your hands on any of these, or see what other models we've got in, click here to head over to KnifeCenter.com, and be sure to sign up for our knifeREWARDS program while you're there, because if there's anything better than a new knife, it's getting free money for a knife you'd be getting anyway.