Now that our blade show week coverage is behind us and we've seen some of the new knives we have to look forward to, let's revisit what actually landed on our shelves the past couple weeks. Today, we've pulled together some of the highlights, including new knives from Viper, Alliance Designs, Ramon Chavez, and a special slipjoint from Case. Read on!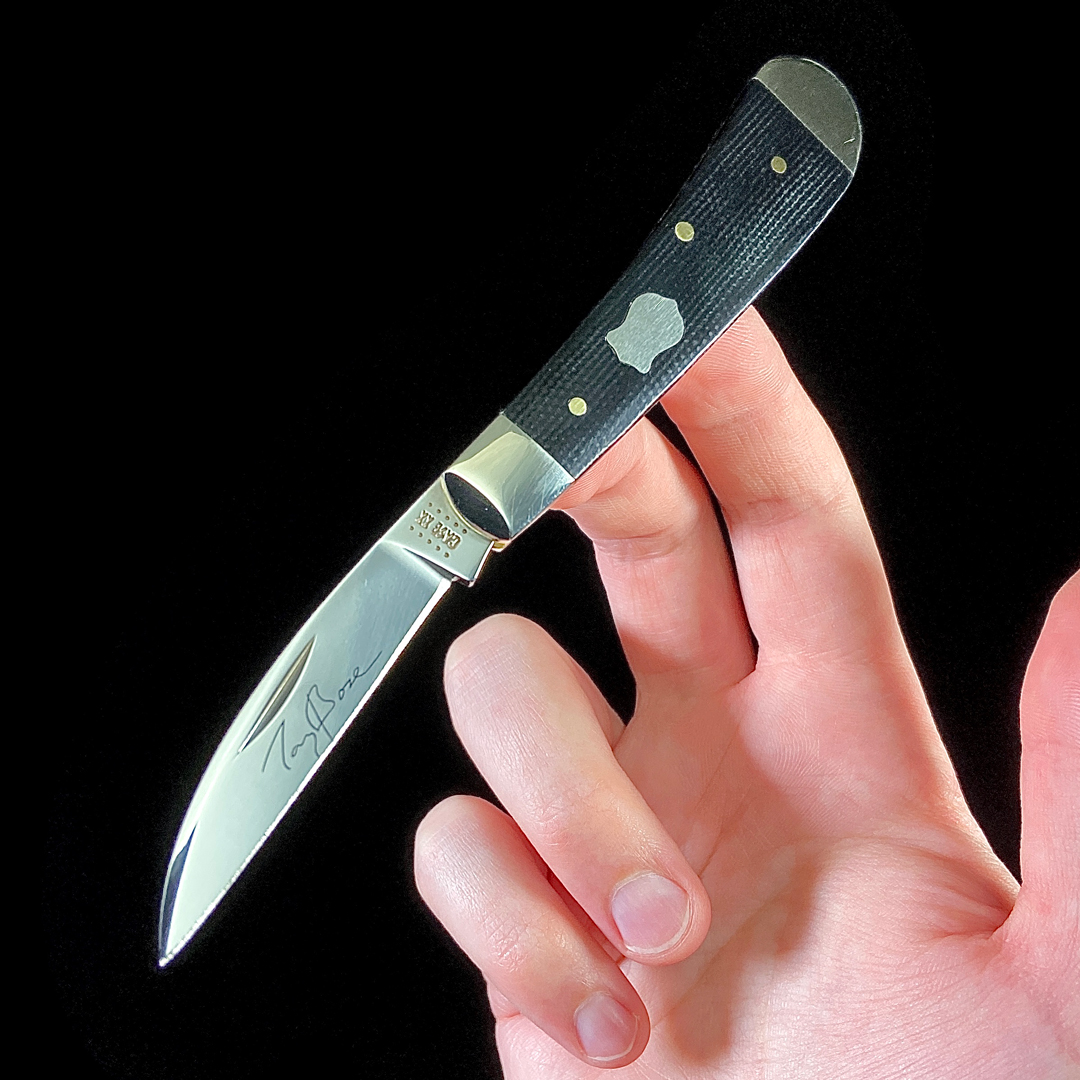 The swayback has always been a favorite slipjoint pattern of mine—there's something playful about the way it appears to unfold backwards, and you just can't beat the handiness of a small wharncliffe blade! These new Case Tony Bose signature line swaybacks are lovely examples of the form, with a little extra drama to the silhouette that I find quite charming.
The whole knife has been made riverstone-smooth, with smooth black Micarta covers between polished bolsters. The tang of the Tru-Sharp stainless steel blade is tucked neatly between the liners. All that extra attention to detail should help the knife carry much more comfortably, no matter which way it gets twisted around in your pocket.
Sway Back 10664 (TB101117 SS)
Closed Length: 3.19″
Blade Steel: Tru-Sharp Stainless Steel
Blade Shape: Wharncliffe
Blade Finish: Mirror-Polished
Handle Material: Smooth Black Canvas Laminate
Limited Lifetime Warranty
Weight: 2.2 oz.
Made in the USA
---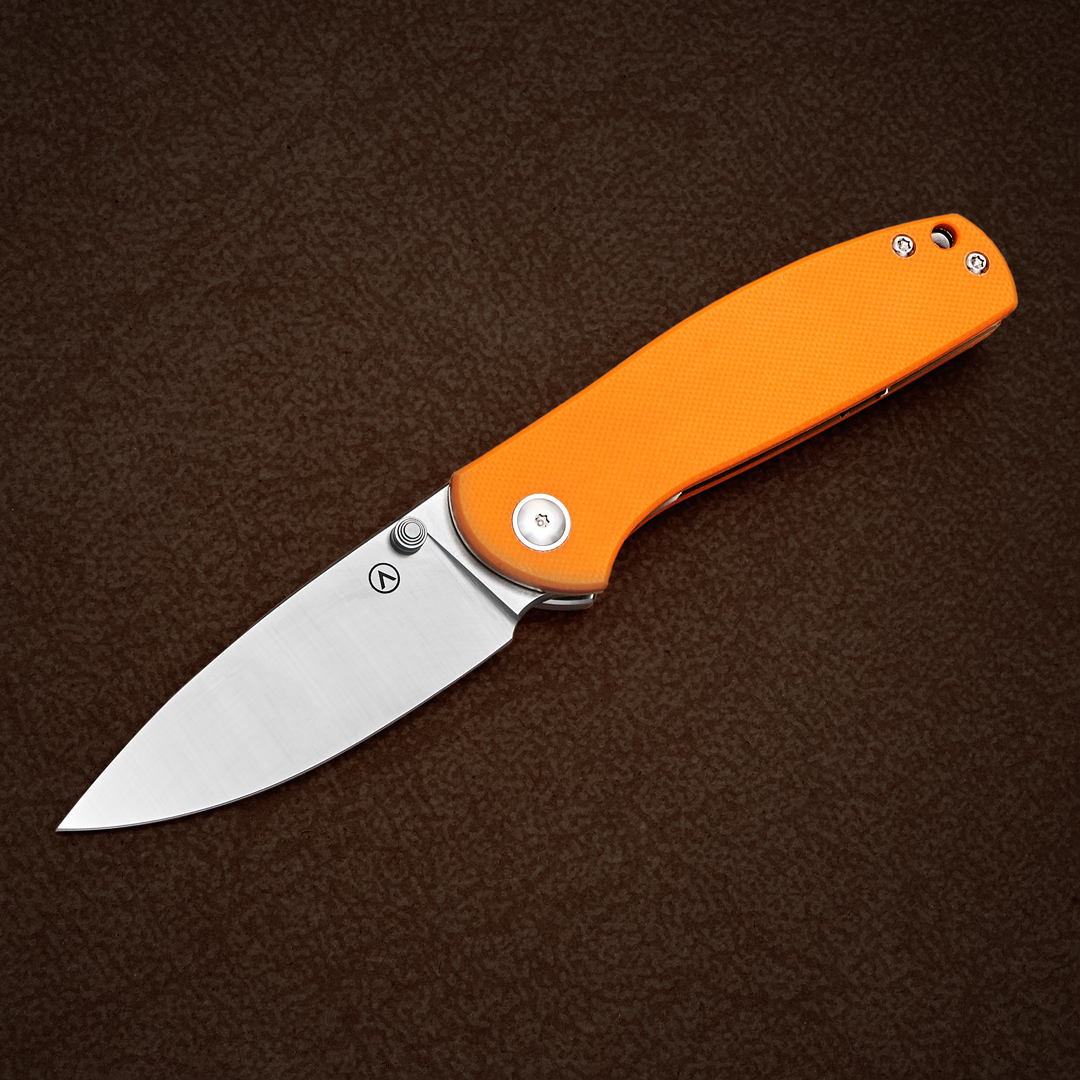 An exemplary design and M390 steel at a great price—that's what you get with the new Alliance Designs Signature Series Jasmine OG. At just $125, it's no budget knife, but definitely represents a step down from the >$200 tier of thor top-shelf work. Most of the cost savings come from the use of simpler parts and less expensive materials—for example, the bent steel pocket clip, flat peel-ply G10 handles, and skeletonized steel liners.
Personally, I don't find any of these design choices to be a downgrade, especially when you consider the blade is M390 with a killer keen full-flat grind. Reate, who handles the manufacturing for these, hasn't overlooked the fit and finish, as witnessed by the perfectly uniform brushed finish on the stainless steel liners, and the clean, smooth ball-bearing action.
Just like the original Ray Laconico custom knife it recreates, the Jasmine OG features a 3.1" blade and ambidextrous thumb studs. Put the keen edge to work and you'll see why the Jasmine is such an enduring design!
Blade Length: 3.125″
Closed Length: 4.25″
Overall Length: 7.25″
Blade Material: M390 Stainless Steel
Blade Thickness: 0.146″
Blade Style: Drop Point
Blade Grind: Flat
Blade Finish: Satin
Handle Material: G10
Handle Thickness: 0.544″
Liner Material: Stainless Steel
Locking Mechanism: Liner Lock
Pivot Assembly: Caged Bearings
Pocket Clip: Stainless Steel (Tip-Up, Right Carry)
Weight: 4.0 oz.
Designer: Ray Laconico
Made in China
---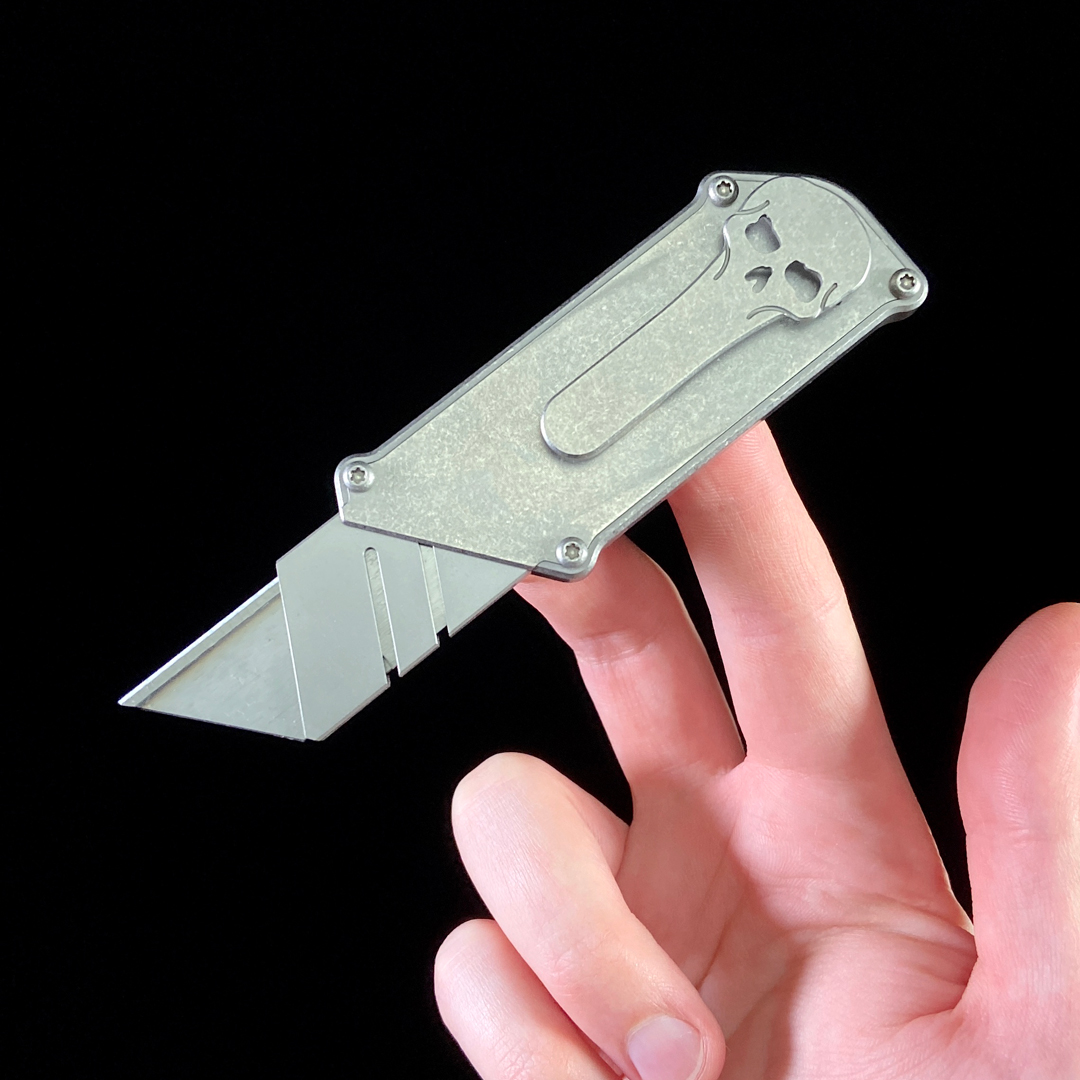 The Chaves Handy Utility Blade—CHUB for short—is no flimsy utility knife. Built from titanium and featuring Ramon's iconic skull clip, the CHUB is without a doubt the stoutest little razorblade holder I've ever handled. Depress the titanium button, push upwards, and the blade extends smoothly and locks into place with a satisfying "click." The CHUB takes standard utility blades, and is just the thing to carry when you want a cutting tool you can treat with impunity, but one that doesn't feel disposable.
Material: Titanium
Overall Length: 3.31″ (84.0 mm)
Width: 1.21″ (30.7 mm)
Thickness: 0.417″ (10.6 mm)
Weight: 2.40 oz. (68 g)
Designer: Ramon Chavez
Made by Reate Knives in China
---
See More Great New Knives In Hand!