This week we have a link to the past with an iconic knife pattern from Becker Knife & Tool, an American classic from Estwing, a new folder from Ontario, and more. Keep reading below.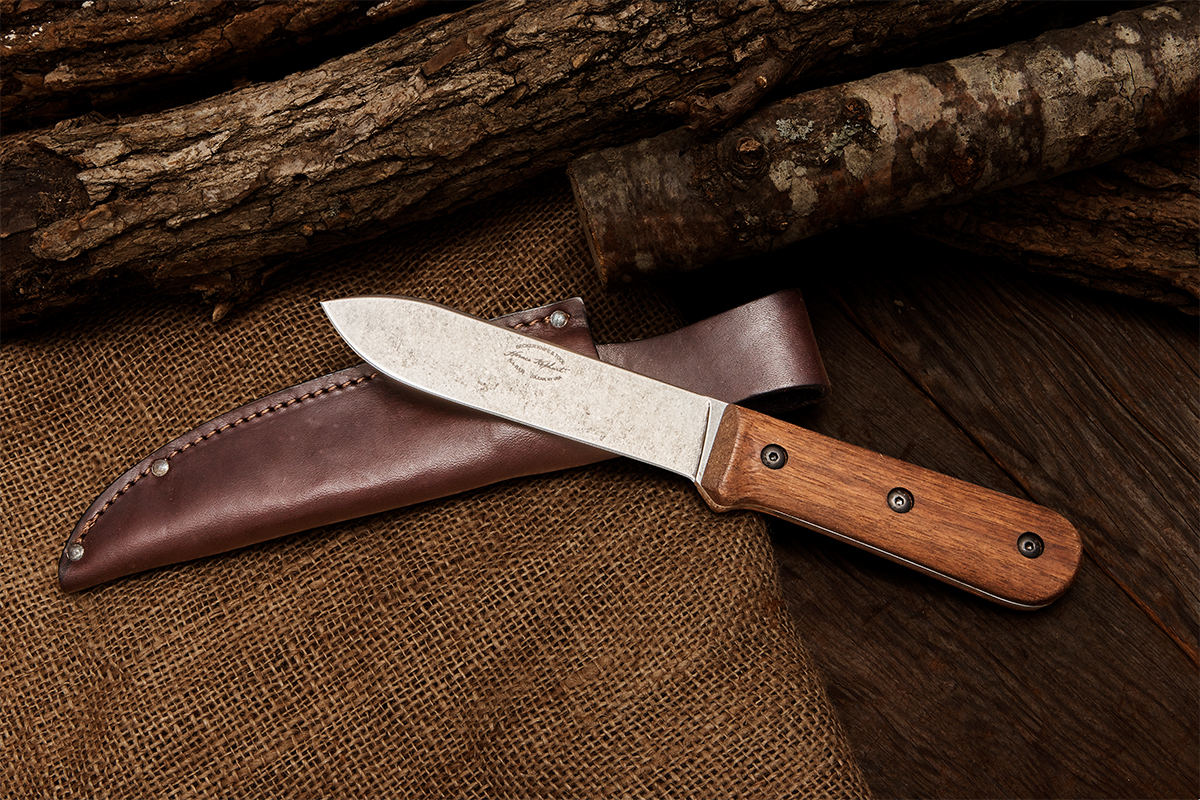 The BK62 represents a direct link to the forefather of American Woodcraft, Mr. Horace Kephart himself. Ethan Becker owns the only known original 5-inch Kephart Knife still in existence, a blade that spawned an entire genre of knives, and the BK62 is as close as you can get in a production knife, executed brilliantly by the craftsmen at KA-BAR. It is perfectly balanced in the hand and the 5" spear point blade is perfect for camping/hiking, hunting, camp cooking, and modern bushcraft. You can stick with the classic wood handles or upgrade to Micarta if you prefer.
---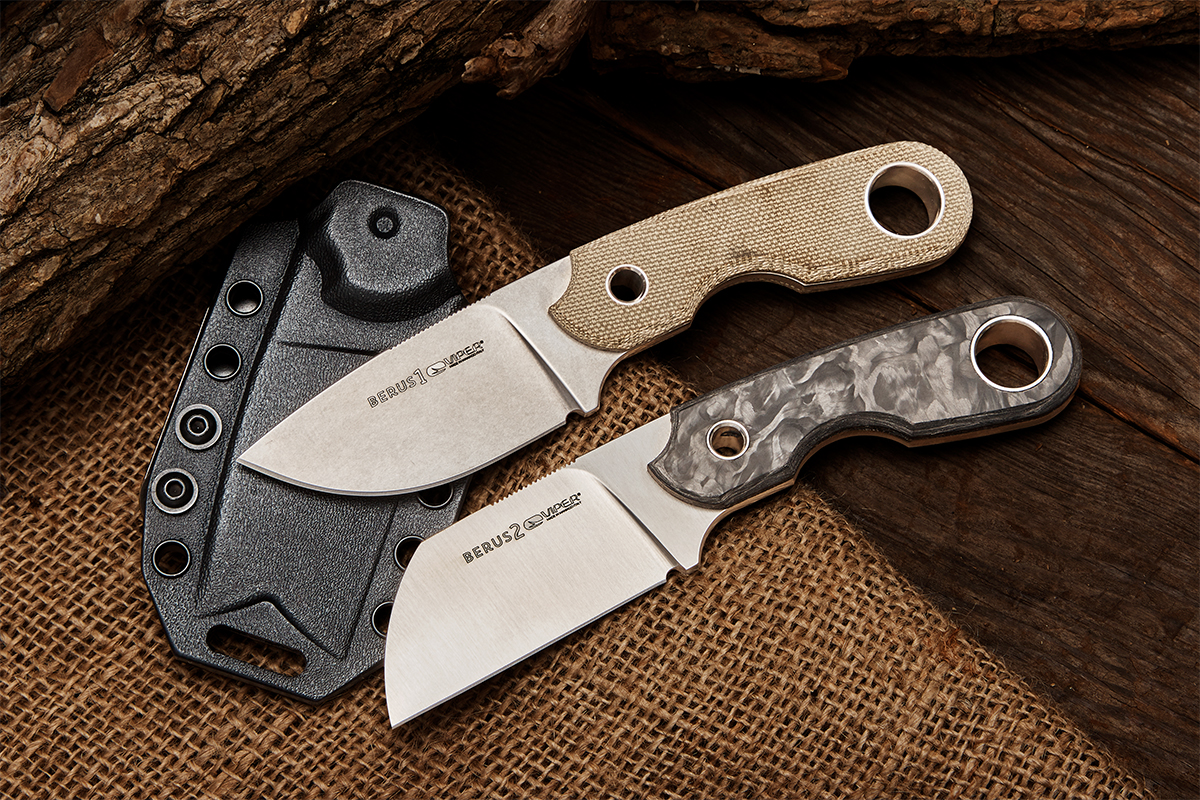 The Berus from Viper is a compact fixed blade that is not short on power. With M390 steel and your choice of drop point or sheepsfoot profiles, these are great compliments to a larger fixed blade when you head out on adventures. When you get back home you can throw it in your pocket or around your neck and have a fantastic utility blade for any scenario.
---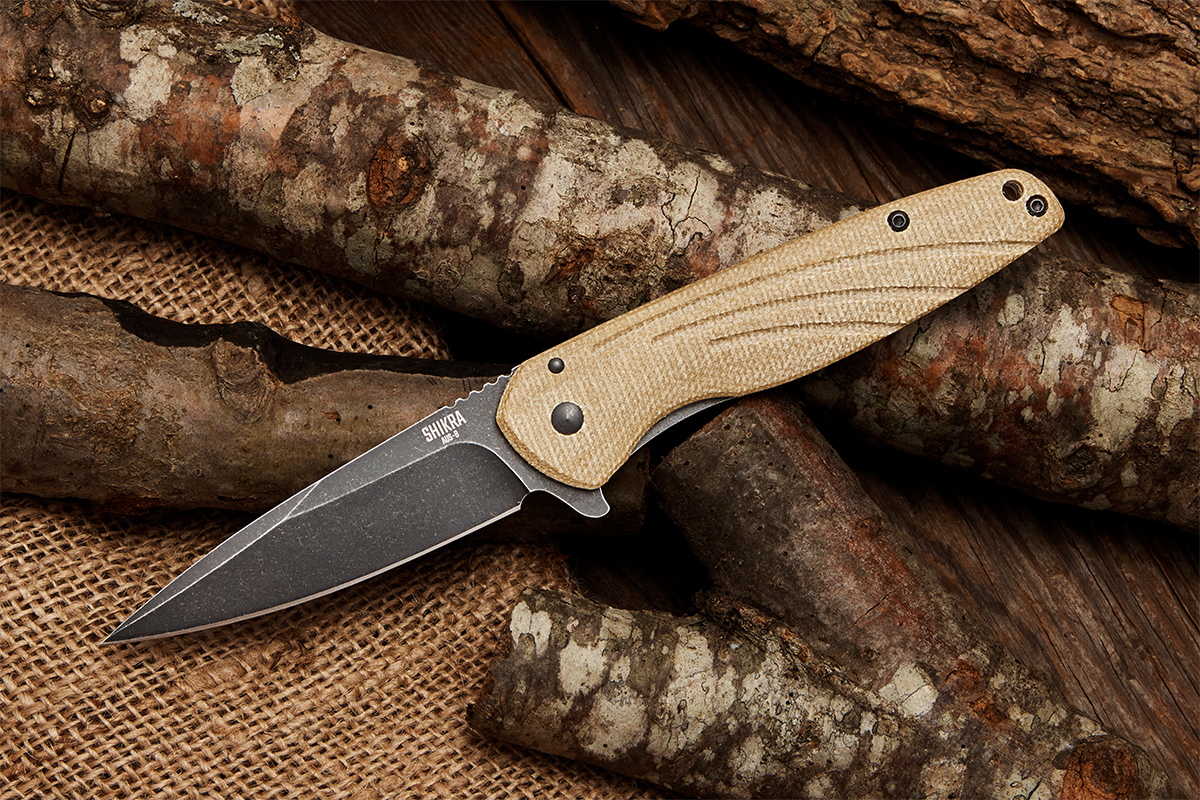 Ontario's new Shikra has been a hit since its introduction and is now available with two color options for its Micarta handle. The versatile "bird-and-trout-style" blade flips open easily and is ready to whittle, open a bag of trail mix, cut string, or any other small camp task, not to mention everyday slicing. Pick on up and find out why this is the best folder OKC has produced since their famous RAT Series.
---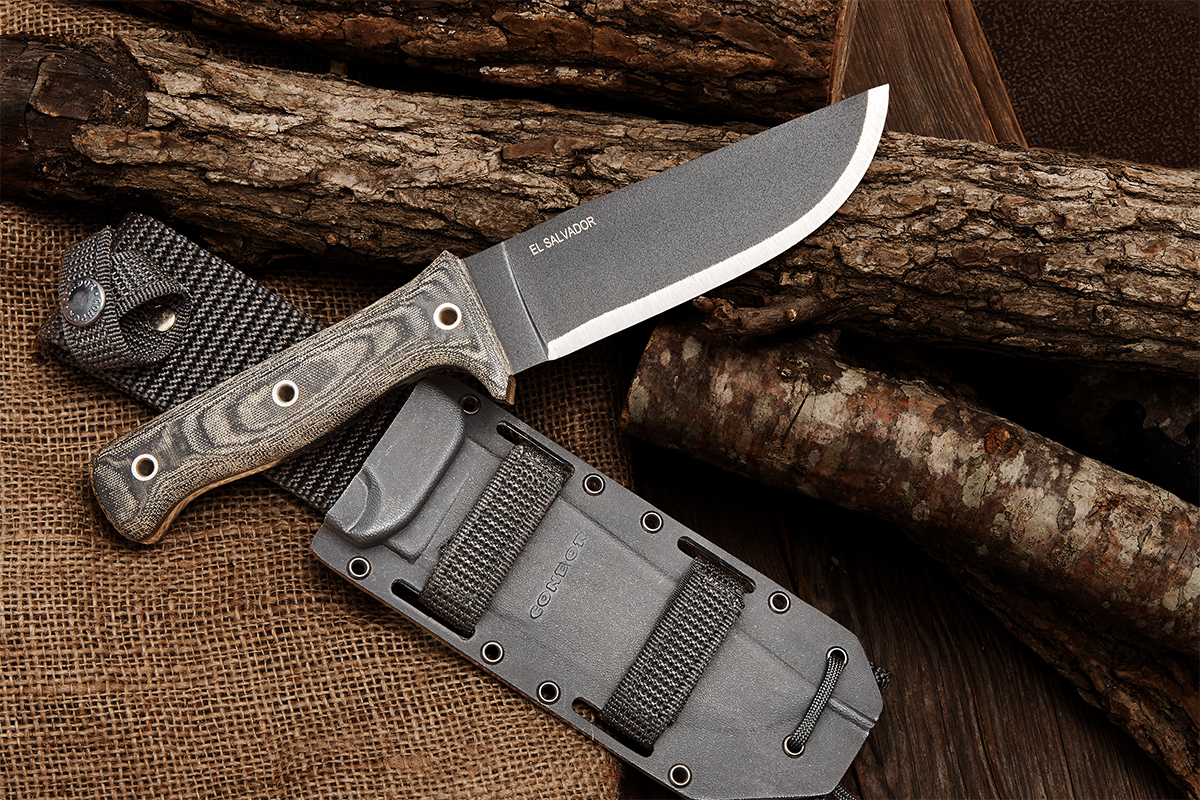 The Crotalus is a genus of pit viper and this namesake fixed blade is just as formidable. Featuring a robust 1075 carbon steel blade and durable Micarta handles it can stand up to most things you will ever throw at it, even splitting through wood if you need to get a fire going. It comes with a sturdy Kydex sheath for positive retention when traipsing the wilderness. Basically, this Condor has everything needed to be your main survival knife, all without breaking the bank.
---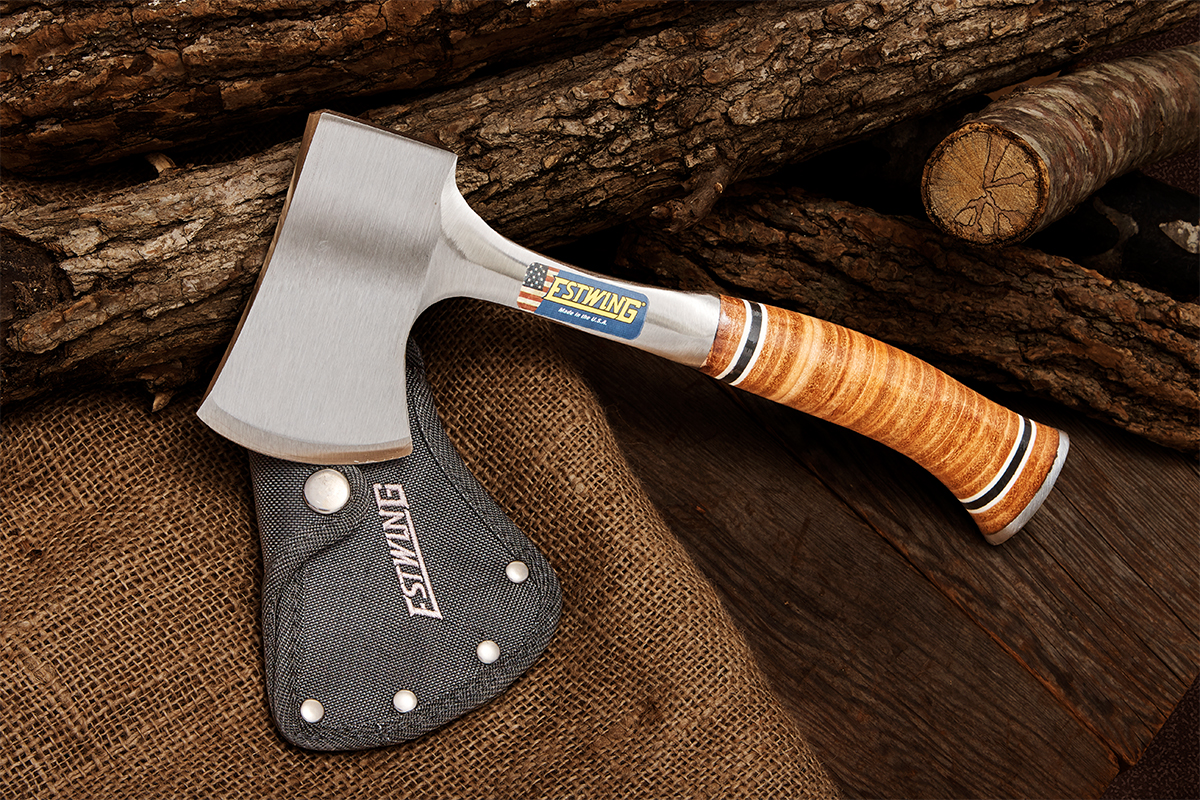 Estwing makes some of the best axes and hatchets money can buy and are the choice of many professionals in many different fields. Their Sportsman's Axes are perfect for camping on the go, providing a sharp edge for splitting logs and hammer head for pounding in tent pegs in addition to the beautiful stacked leather handle and compact design.
---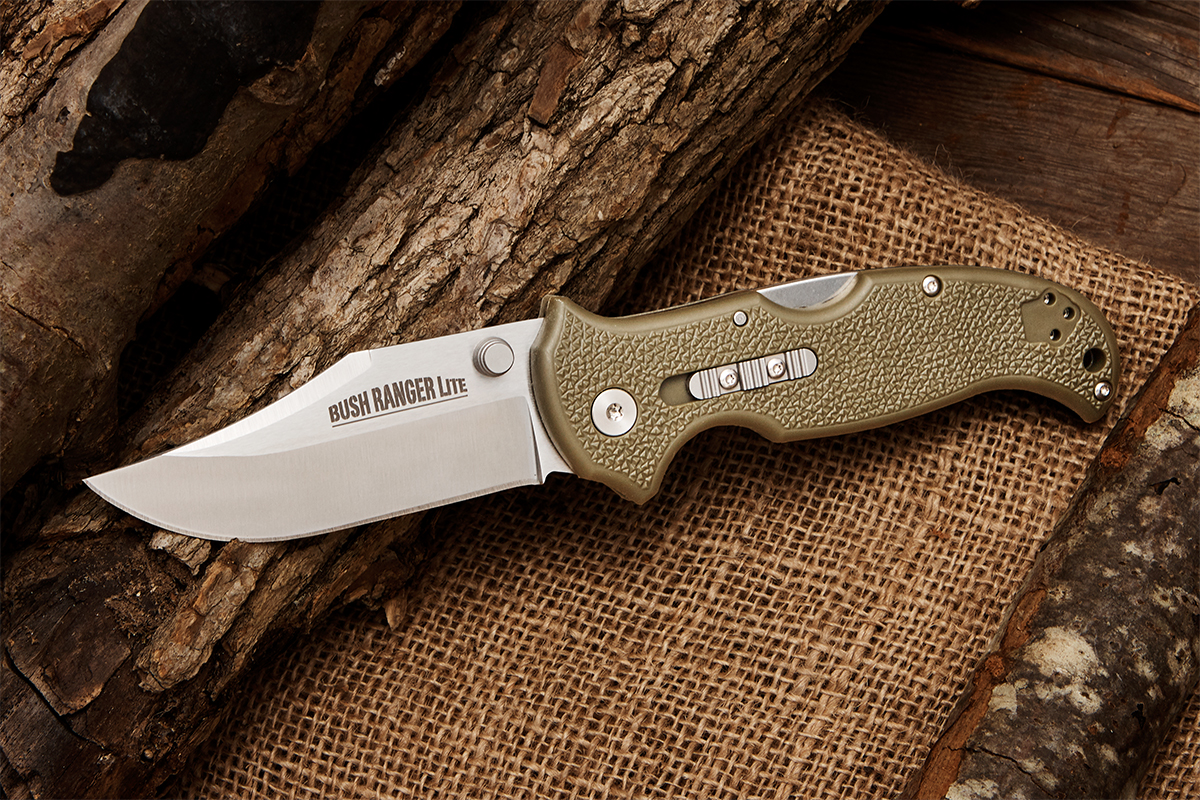 The Bush Ranger from Cold Steel is a great pocket knife to have around the campsite. Available in two vastly different price ranges, both are some of the best folding survival knives that money can buy. With their Sheffield clip point blades and industry-leading lockback mechanisms, they are versatile and strong – perfect for all the different types of tasks you need in a survival tool.
---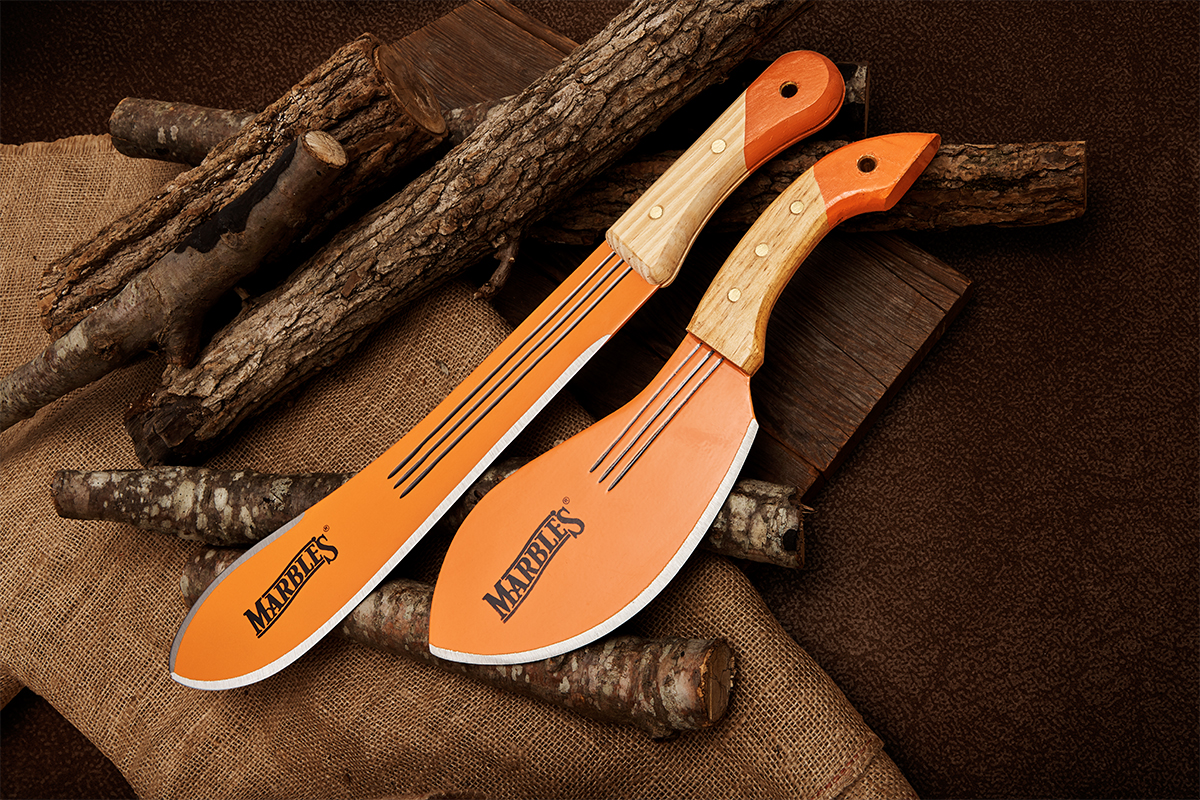 Never misplace your machete again with these bright-bladed slashers that are ready to conquer any trail. Three sized cover all the bases, from an 18" brush clearer, a smaller Camp Cleaver, and a roughly 14-inch bolo that is just the right size. To keep things ridiculously affordable, the sheaths are available separately so you can get just the blade. The sheaths are an easy upgrade for less than 10 bucks, constructed of heavy duty nylon with extra pouches and included sharpening stones.