Our BLADE Show Week celebration continues with an interview with Russell from Artisan Cutlery and their budget-oriented sister brand, CJRB. Find out more about the new models revealed, as well as some info on their new affordable powder-metallurgy steel, AR-RPM9 below.
CJRB Ria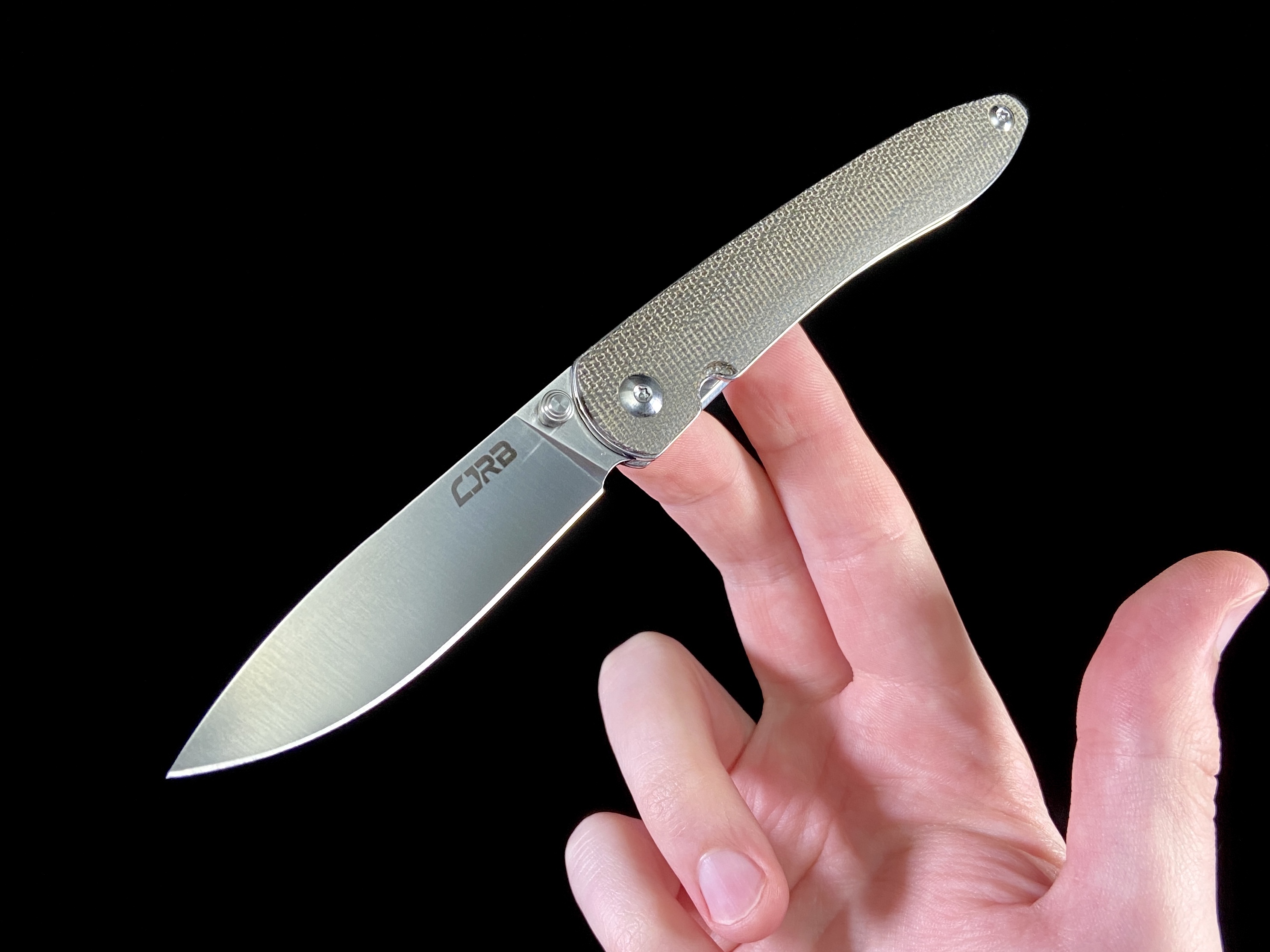 Of everything Russell showed us, it was the humble CJRB Ria that has captured my attention. This knife has an unassuming classic look, like an old-school slipjoint that discovered liner locks, thumbstuds, and pocket clips. It has everything you need in a modern, classy pocket knife.
The blade comes in just under 3-inches, the perfect size for most moderate EDC tasks, and the drop point blade features a full flat grind for a good mix of strength and slicing ability. My favorite part is the action. With ball-bearings in the pivot and a single thumbstud, perfectly placed, I seriously thought it was assisted when I first flicked it open. Excellent job!
It will be available with G10 or Micarta handles, and two different flavors of steel: 12C27 and AR-RPM9. You can find out more about this particle steel in the full video (posted below), but Russell tells us they were targeting D2 and 14C28N when it came to the performance.
---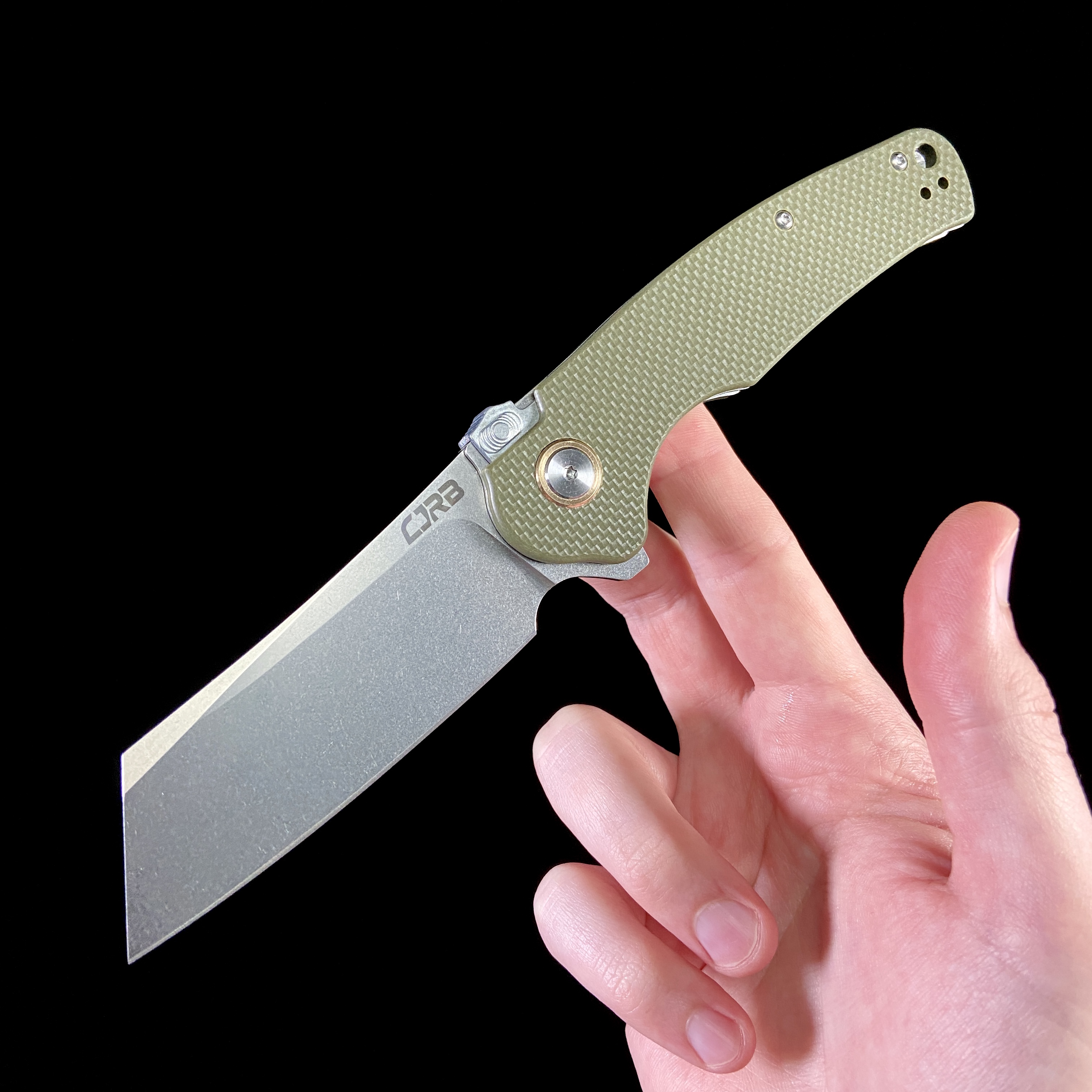 I also enjoyed the updated Crag model, which will now be available with their new Recoil-Lock, with the overall profile unchanged from the original liner locking versions. Same great pocket cleaver shape but with a new lock that offers a few advantages over crossbar-style locks such as Benchmade's AXIS-Lock.
You can still operate it with either hand, as the system is fully ambidextrous, and it also allows you to keep your fingers out of the path of the blade when closing things up. Unlike the AXIS though, you can pull back on the lock with a single finger since it is spine mounted, rather than being embedded in the handle sides. This also allows it to function as a thumb ramp, with your thumb pressure adding even more to the positive safety already present.
---
To see more from our interview with Russell, including new prototypes that are just getting ready to enter production, check out the full video below!