Even though the BLADE Show has officially been canceled, we are still celebrating THE premier knife gathering in the world by hanging out (virtually) with our favorite knife companies and checking out some new products. We had the pleasure of speaking with Eric Glesser himself from Spyderco, and he walked us through most of the Spyderco Reveal #5 knives.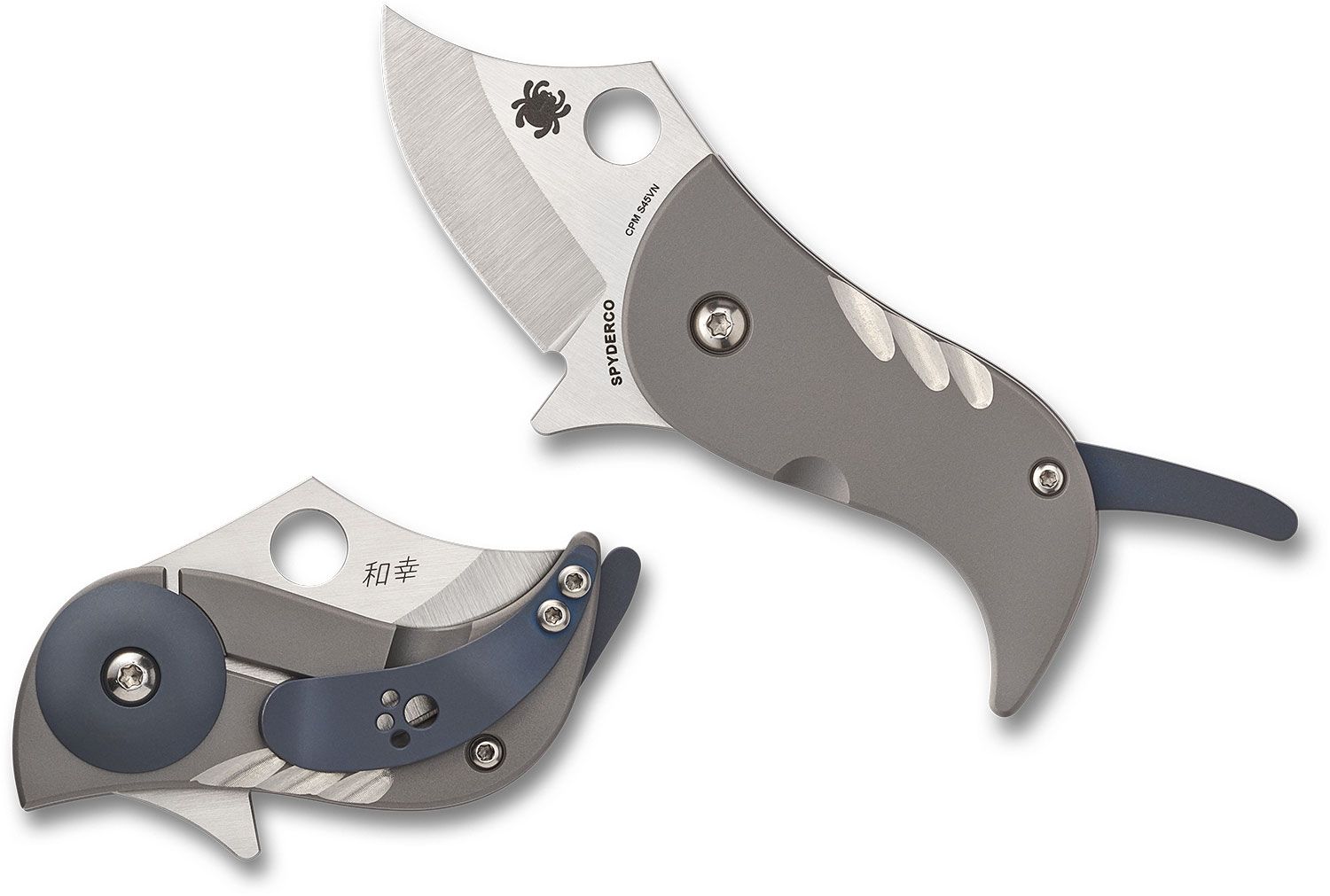 Most interesting to me was the Pochi which was designed to stand up on its side while looking like a little puppy. This tiny knife is definitely whimsical but it is still built to the same high standards as anything they make, so it is far from a novelty. They've even included one of the most anticipated new steels on the market, S45VN, the next-generation successor to S30V and S35VN.
What surprised me most about the design is the "tail." It folds into the handle when closed and can be folded out to complete the canine illusion. Eric told us it was more than just decorative, however. Since the knife handle is so small, the tail actually provides an anchor for your third finger, allowing a more secure grip on the knife when in use.
Blade Length: 1.56″ (40 mm)
Closed Length: 2.54″ (65 mm)
Overall Length: 3.94″ (100 mm)
Cutting Edge: 1.56″ (40 mm)
Blade Thickness: 0.100″ (2.5 mm)
Blade Material: CPM-S45VN Stainless Steel
Blade Style: Clip Point
Blade Grind: Hollow
Blade Finish: Satin
Blade Edge: Plain
Handle Material: Titanium
Handle Color: Gray
Locking Mechanism: Reeve Integral Lock
Pocket Clip: Blue Titanium (Tip-Up, Right Carry)
Model Number: C256TIP
Model Name: Pochi
Designer: Kazuyuki Sakurai
Weight: 1.7 oz. (48 g)
Made in Taiwan
---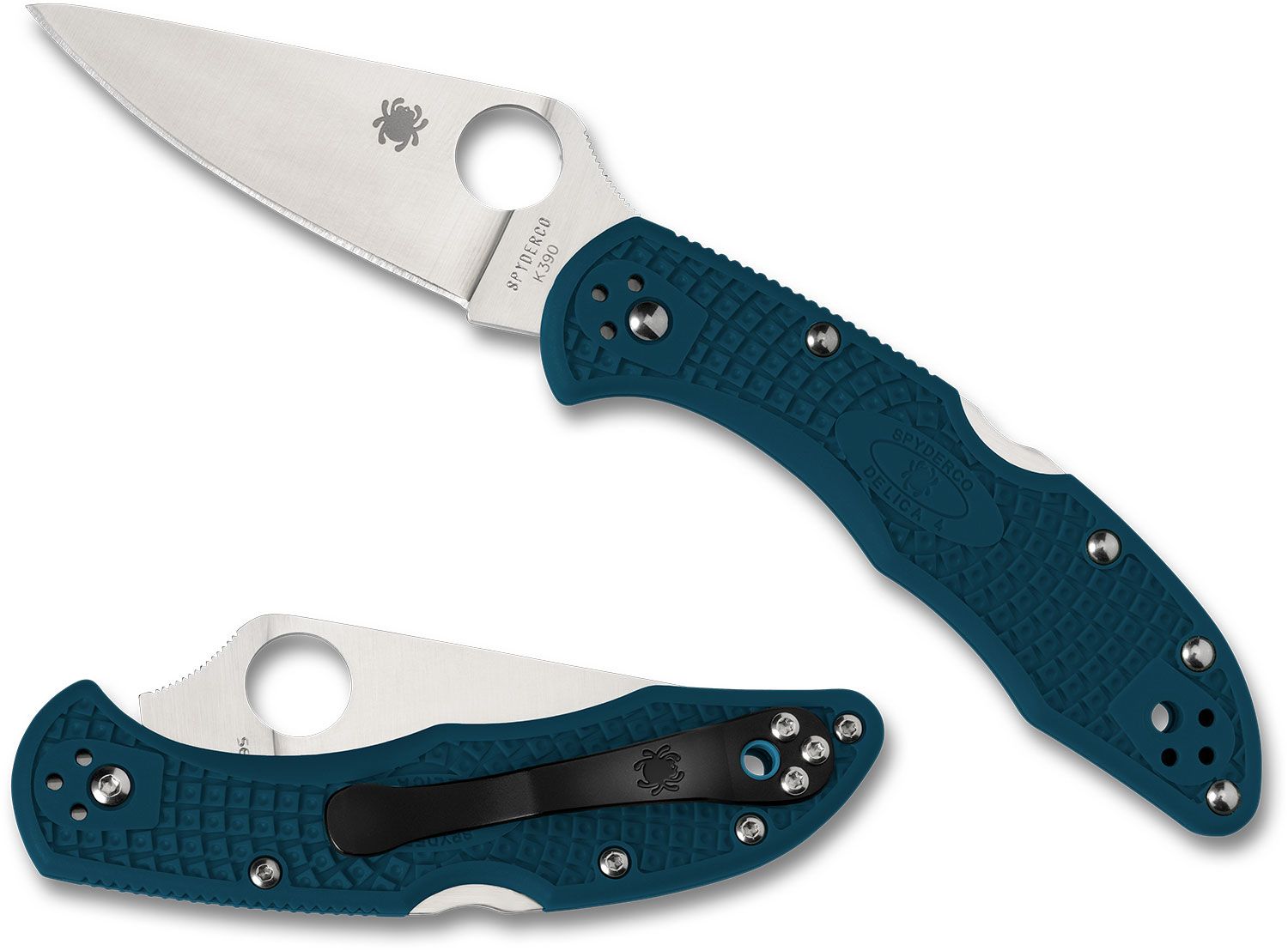 I also personally appreciated Eric's philosophy regarding the upcoming K390 Lightweight series, which pairs their basic, yet excellent, bi-directional FRN handles with hot-rodded K390 supersteel.
Usually, you only see exotic materials like this steel on more expensive, high-end knives. The downside of that is that the working man, who could benefit from the performance upgrades perhaps more than anyone else, is often priced out of enjoying them. The K390 LW models bring the horsepower to the masses – to paraphrase Eric, putting a Ferrari engine in an economy car!
At the time of publishing, the Ladybug version of this knife is already available, with Endura, Delica, Dragonfly, and Manbug variants following soon.
---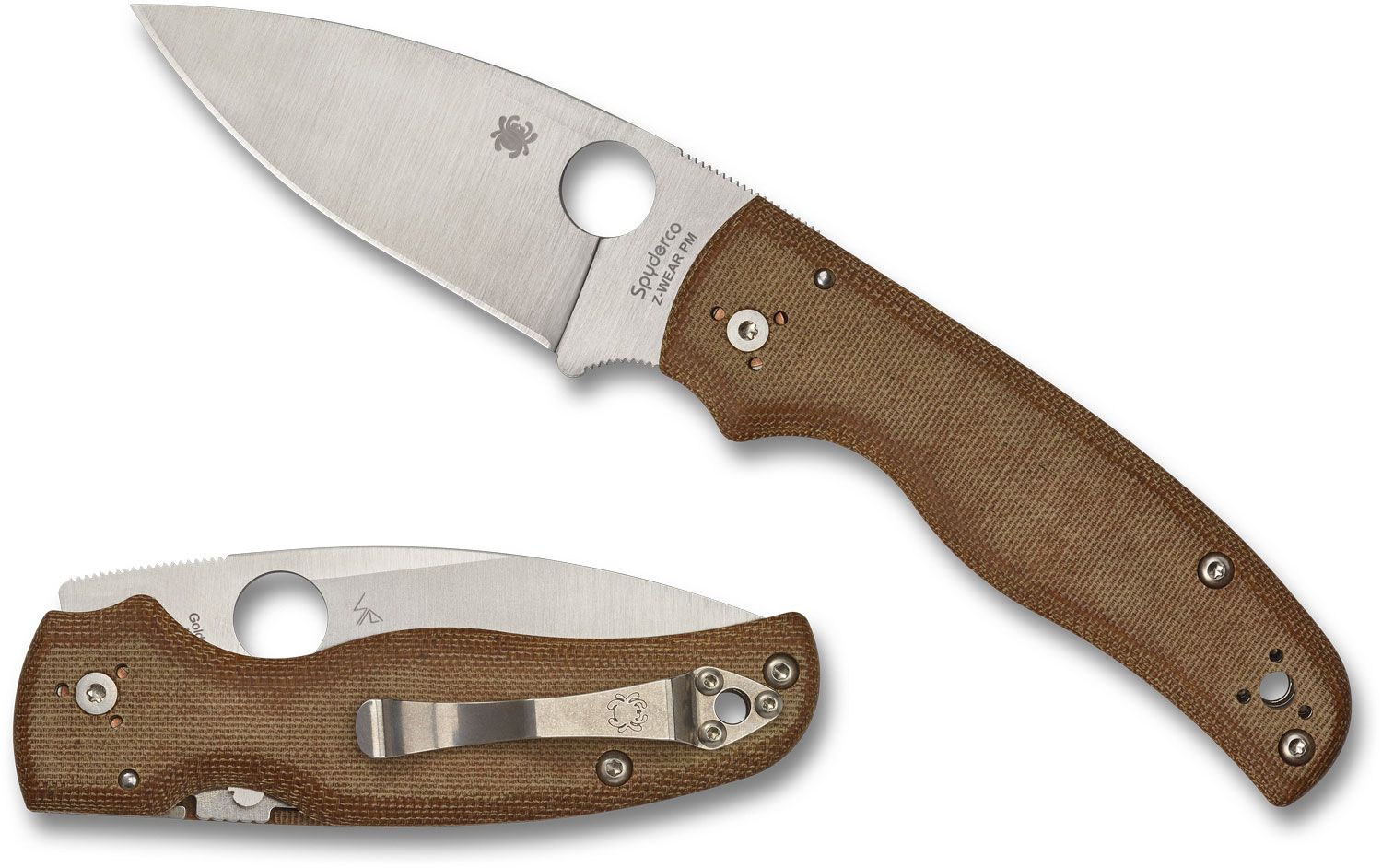 Also on the horizon is a new Sprint Run Z-Wear Shaman. An earlier Sprint configuration of this knife with Cru-Wear steel and brown Micarta handles was a runaway success, with the entire run selling out almost instantly. This left a lot of folks disappointed and unable to get one, so this new version is intended to serve those who missed the first run.
This version still featured the same Micarta handles, and if you've never held a Shaman before, you know the grip is excellent. The Micarta construction makes it feel even better – ready for hard work!
To mix things up and not repeat the previous Sprint version, Z-Wear tags in for the blade this time. While different, it is relatively close to Cru-Wear from a metallurgical standpoint and is poised to offer extreme performance. With this combination of materials, this Shaman is built for tough work.
Blade Length: 3.58″
Closed Length: 4.67″
Overall Length: 8.25″
Cutting Edge: 3.12″
Blade Thickness: 0.145″
Blade Material: Z-Wear PM
Blade Style: Spear Point
Blade Grind: Full-Flat
Blade Finish: Stonewash
Blade Edge: Plain
Handle Material: Canvas Micarta
Handle Color: Brown
Locking Mechanism: Compression
Pocket Clip: Tip-Up/Down, Right/Left Carry
Model Number: C229MPZW
Model Name: Shaman
Weight: 4.9 oz.
Made in the USA
---
To see more from our interview with Eric, check out our full video interview below!