We're continuing our BLADE Show Week celebration with some new goodies from CRKT. I sat down with Ryan Pedersen and he walked us through a few unveils, with a new model joining some updated classics.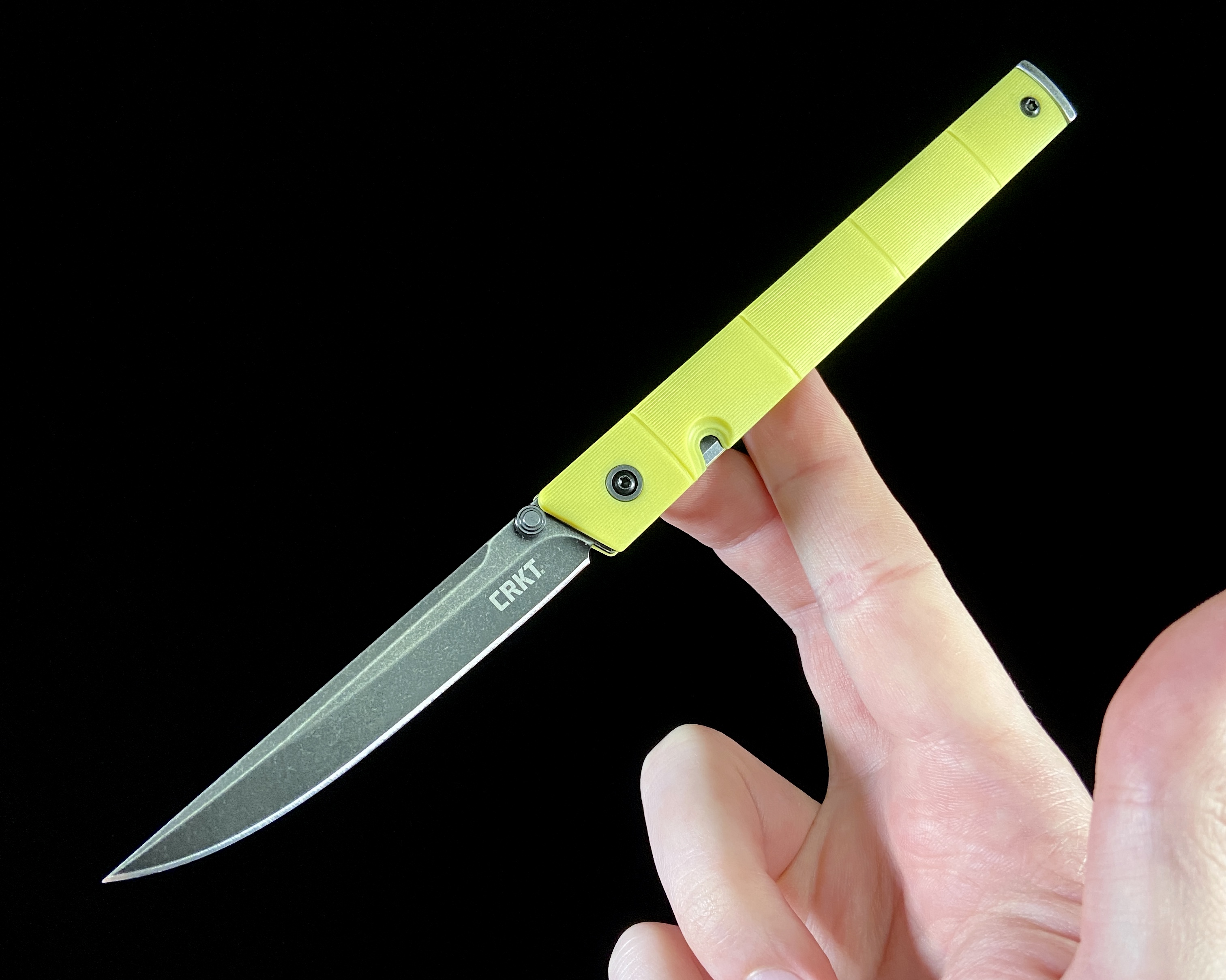 The one knife I really want to talk about is a new version of the runaway hit CEO by Richard Rogers. Dubbed the CEO Bamboo, it leans more heavily into the kwaiken influence that was always hiding just beneath the surface of this model.
The kwaiken was a style of blade carried by the samurai, so it is only appropriate that this new model features vibrant synthetic handle scales that are shaped like bamboo. Not only does this style reflect the Japanese influence in the design, but it also adds a bit more grip in the hand.
The rest of the knife is just like the original, with a thin, pencil-like profile and deep carry pocket clip making it very easy to carry just about anywhere. The narrow, straight-backed blade is constructed from 8Cr13MoV steel and is agile and effective at most daily tasks, provided you don't need something for large jobs.
Blade Length: 3.11″
Closed Length: 4.45″
Overall Length: 7.63″
Blade Material: 8Cr13MoV Stainless Steel
Blade Thickness: 0.086″
Blade Style: Clip Point
Blade Finish: Black Stonewash
Handle Material: Glass-Reinforced Nylon
Locking Mechanism: Liner Lock
Pocket Clip: Tip-Down, Right Carry
Weight: 2.2 oz.
Designer: Richard Rogers
Made in China
---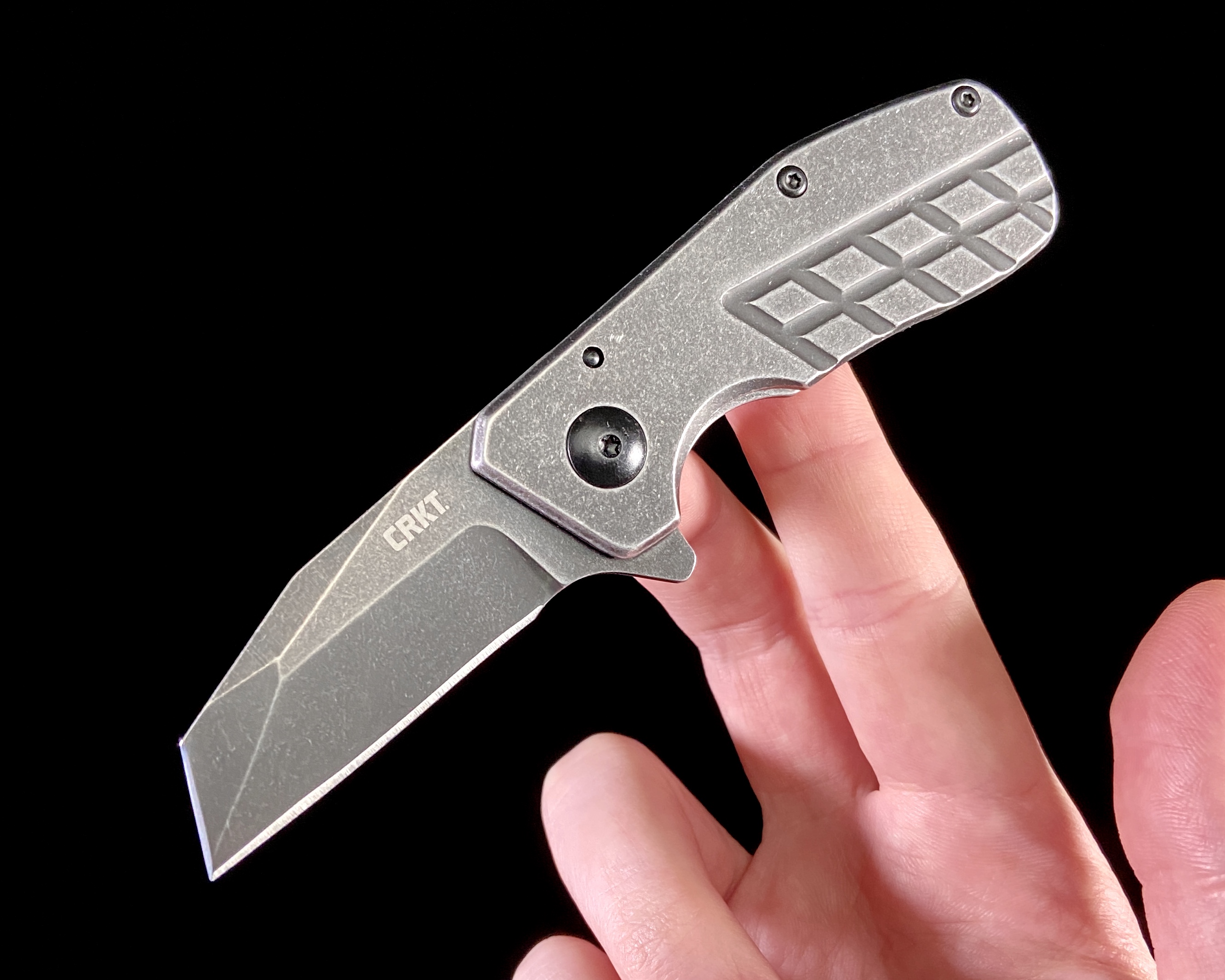 CRKT is also bringing a Razel design back to the market. With a forward-facing sharp edge, the combination Razor/Chisel style shows up here on a small Wharncliffe-esque blade, hence the name Razelcliffe Compact.
This should make a great everyday utility knife. It is a stainless framelock flipper with IKBS bearings, so the action is satisfying, and the blade is ready to work. The sharpened two edges come together to make a very effective point that will be great for piercing tough materials. The leading edge, of course, will also enable scraping cuts that most pocket knives are incapable of.
Despite the small overall size, the grip is very secure thanks to the wide stainless frame that offers plenty for your fingers to hold onto. This means the knife does not feel dainty and allows it to "punch above its size."
Blade Length: 2.09″ (53.04 mm)
Closed Length: 3.33″ (84.68 mm)
Overall Length: 5.25″ (133.35 mm)
Blade Material: 8Cr13MoV Stainless Steel
Blade Thickness: 0.112″ (2.84 mm)
Blade Style: Wharncliffe Razel
Blade Finish: Black Stonewash
Handle Material: 2Cr13 Stainless Steel
Locking Mechanism: Frame Lock
Pocket Clip: Tip-Up, Right Carry
Weight: 3.30 oz. (93.55g)
Designer: Jon Graham
Made in China
---
To see more new knives from our interview, including new Provoke, Crossbones and Jumbones variants, check out our full video below.