As BLADE Show Week continues, we had the pleasure of sitting down (remotely) with Seth Ercanbrack from WE Knife Co. and their budget offspring, CIVIVI. Find out about the new knives they had to show below.
---
WE Knife Co. Mote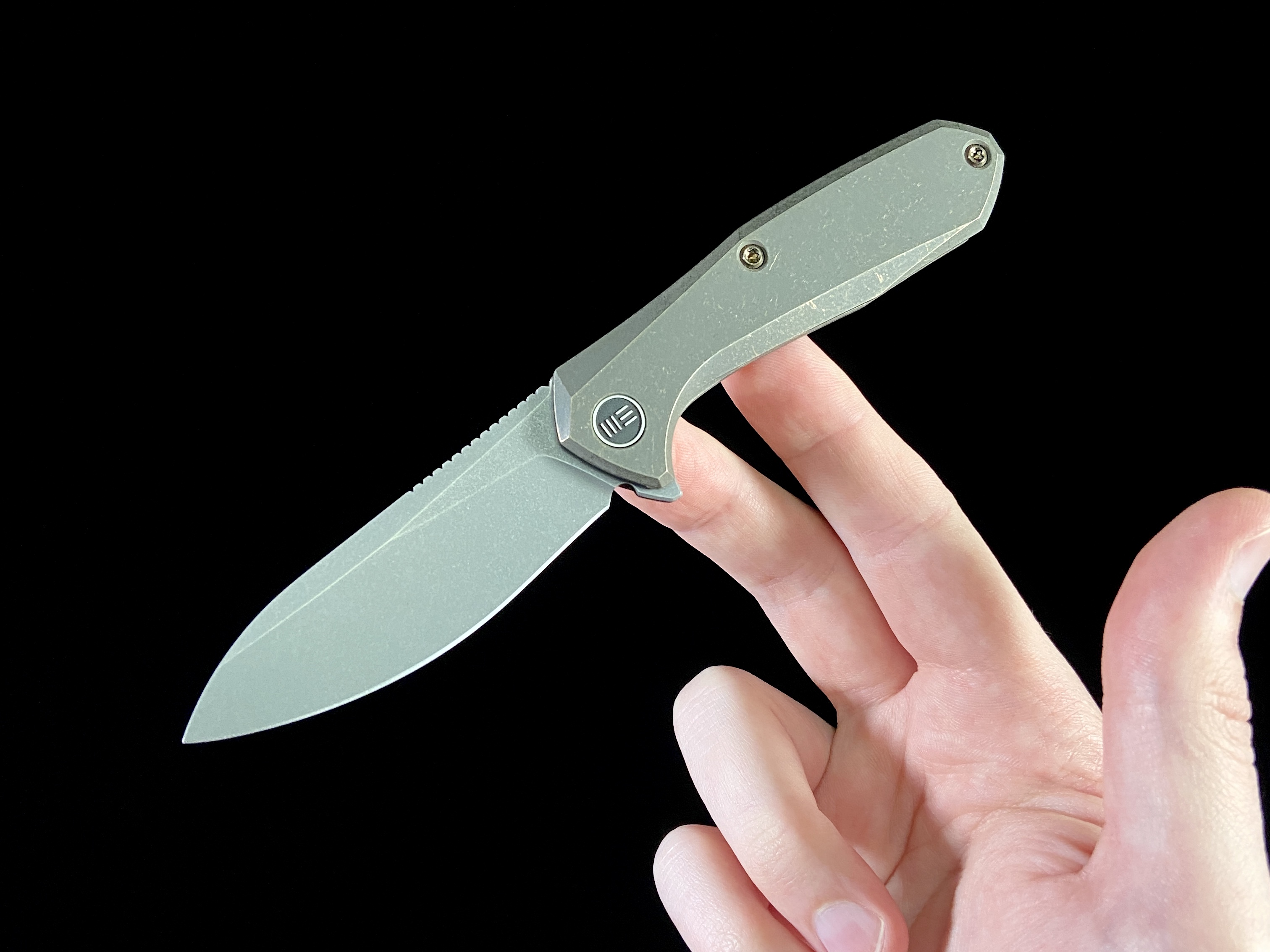 My favorite of the samples we were sent was the Mote, which was the only new offering under the WE name this time around. This is actually an Ostap Hel design, and despite it being a departure from some of his earlier designs, it still has the signature single large "jimp" at the back of the blade spine. I just love the graceful shape and perfect proportions of this design.
The name is appropriate, as this is a smaller knife even if it looks larger in photos. The S35VN blade is just under the 3-inch mark and the profile has a nice sweep for easy slicing. In typical WE fashion, everything is put together with extreme precision. The titanium lockbar provides solid lockup, the blade snaps open quickly on a ball bearing pivot, and the factory edge is impressively thin and sharp.
---
CIVIVI/Ferrum Forge Odium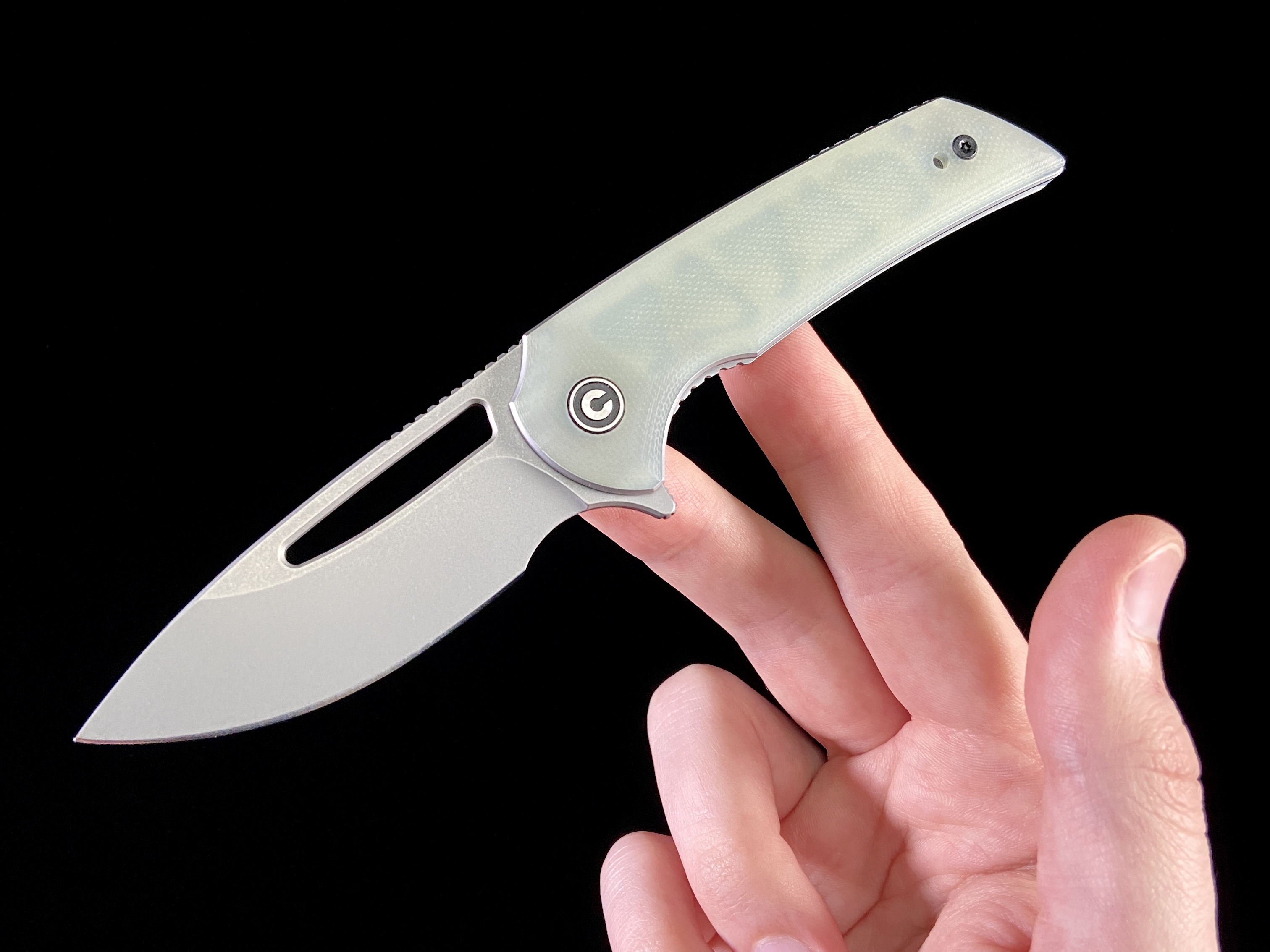 There were some nice CIVIVIs on the table too, including another small knife. The Odium is a collaboration with Ferrum Forge, and is essentially a scaled-down version of the full-size Malice, which was put out by WE Knife Co.
Like WE, CIVIVI has it's own set of "greatest hit" features. These are all present on the Odium: G10 scales, liner lock, ball-bearing pivot, and deep carry pocket clip. Blade steel in this case is D2, which is common across their lineup, offering significant edge-retention for your money.
The handles on the Odium, like the larger Malice, feature a gentle contour on all the edges, making it very comfortable to hold. If you need extra grip there is a choil large enough to fit a finger and choke up on the blade. Despite the smaller size of the knife overall, they have made sure to keep this choil full-sized, and even my large fingers found enough room.
---
CIVIVI Fracture Slipjoint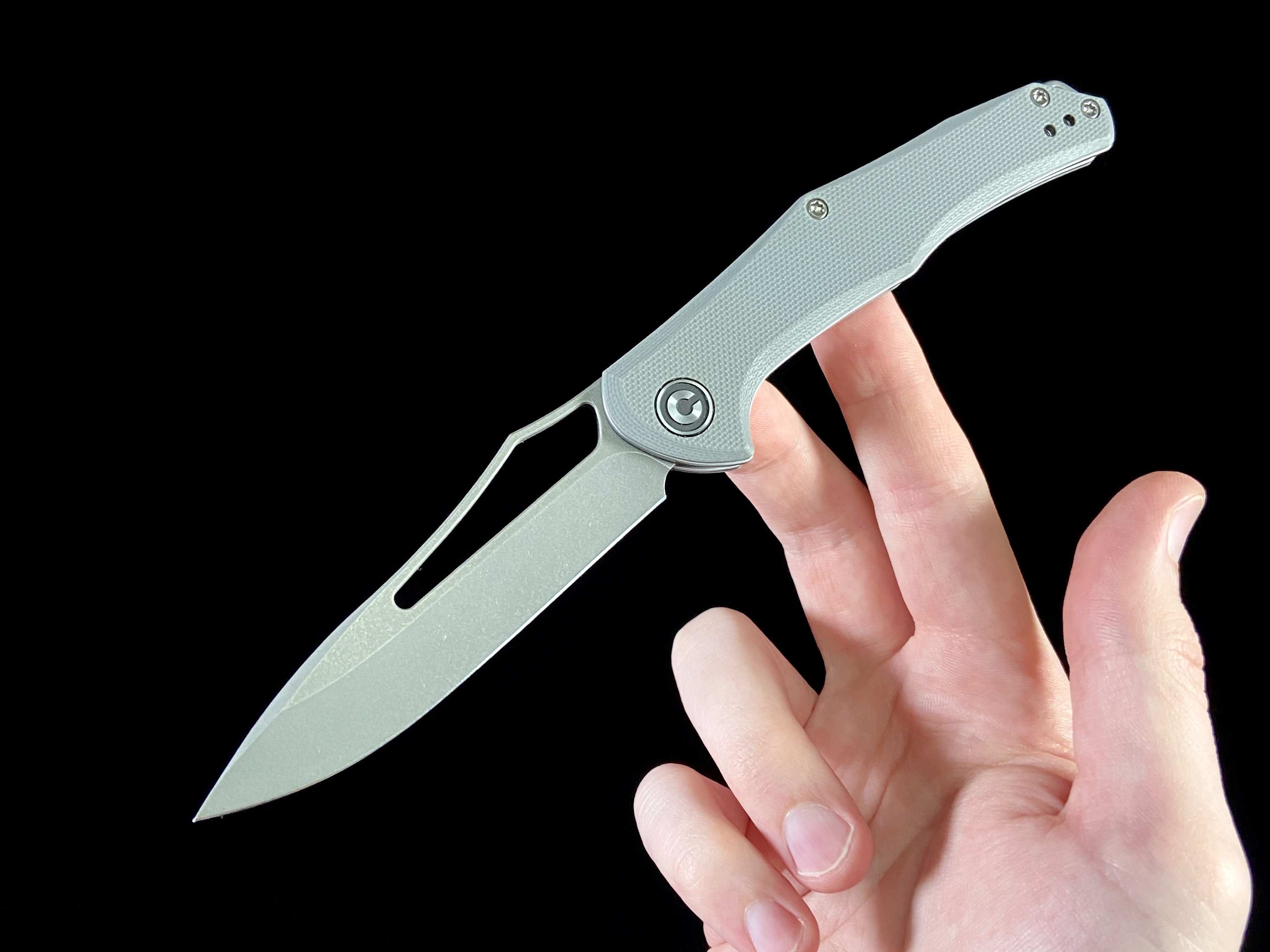 Collectors take note. The Fracture is the first limited edition knife from the CIVIVI brand. While we don't have final production numbers just yet, they are going to be small.
This knife is also, despite looking like a modern tactical folder, a slipjoint. A large opening hole in the blade enables one-handed opening of the blade, but it is going to require more effort than their typical ball-bearing offerings of course.
Handles are G10, and two blade shapes will be available – a drop point and a tanto. Steel is stainless this time around, 8Cr13MoV in this case, as they wanted to keep these very affordable. Street price is expected to be under $30 when they are available.
---
To see more details on these knives and more, make sure to check out our full video interview below.