This week, among other things, we have a fantastic Benchmade (which has unfortunately been discontinued, so don't sleep on it) designed for martial and aircrew use, a brand new folding dagger from CRKT, and a new batch of ADV fixed blades to check out. See more below.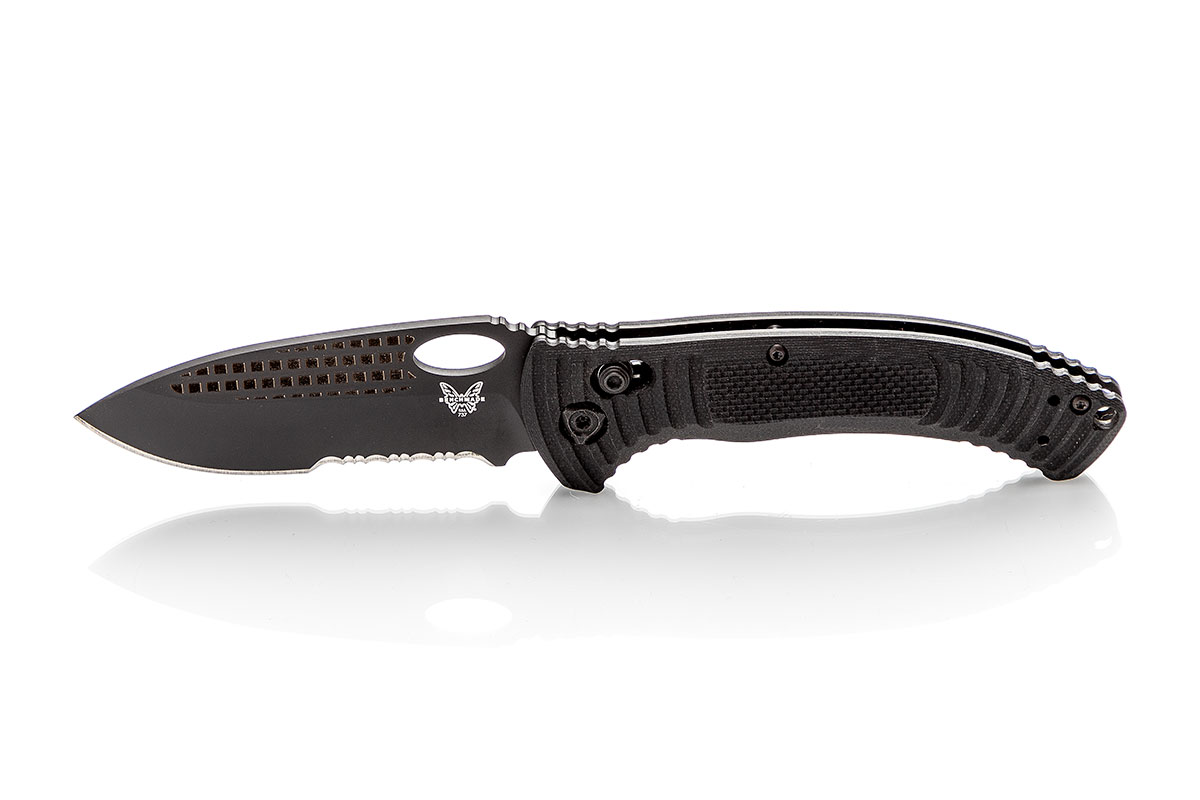 The Aileron is Benchmade's first collaboration with edged weapons and personal safety expert Steve Tarani. The strategically milled G10 handles offer a positive grip, no matter the conditions. With its two-handed rapid deployment and ambidextrous AXIS Lock, the Aileron is a great tactical utility folder that's available with either a black combo or plain satin blade in S30V.
Blade Length: 3.45″ (8.76 cm)
Blade Thickness: 0.120″ (3.048 mm)
Closed Length: 4.58″ (11.63 cm)
Overall Length: 8.03″ (20.40 cm)
Blade Material: CPM-S30V Stainless Steel
Blade Hardness: 58-60HRC
Blade Finish: Satin or Black Cerakote
Blade Style: Drop Point
Handle Material: G10
Handle Color: Black
Handle Thickness: 0.54″ (13.72 mm)
Locking Mechanism: AXIS
Pocket Clip: Tip-Up, Left/Right Deep Carry
Lanyard Hole: Yes
Use: Everyday Carry, Tactical
Weight: 4.24 oz. (10.67 mm)
Designer: Steve Tarani
Made in the USA
---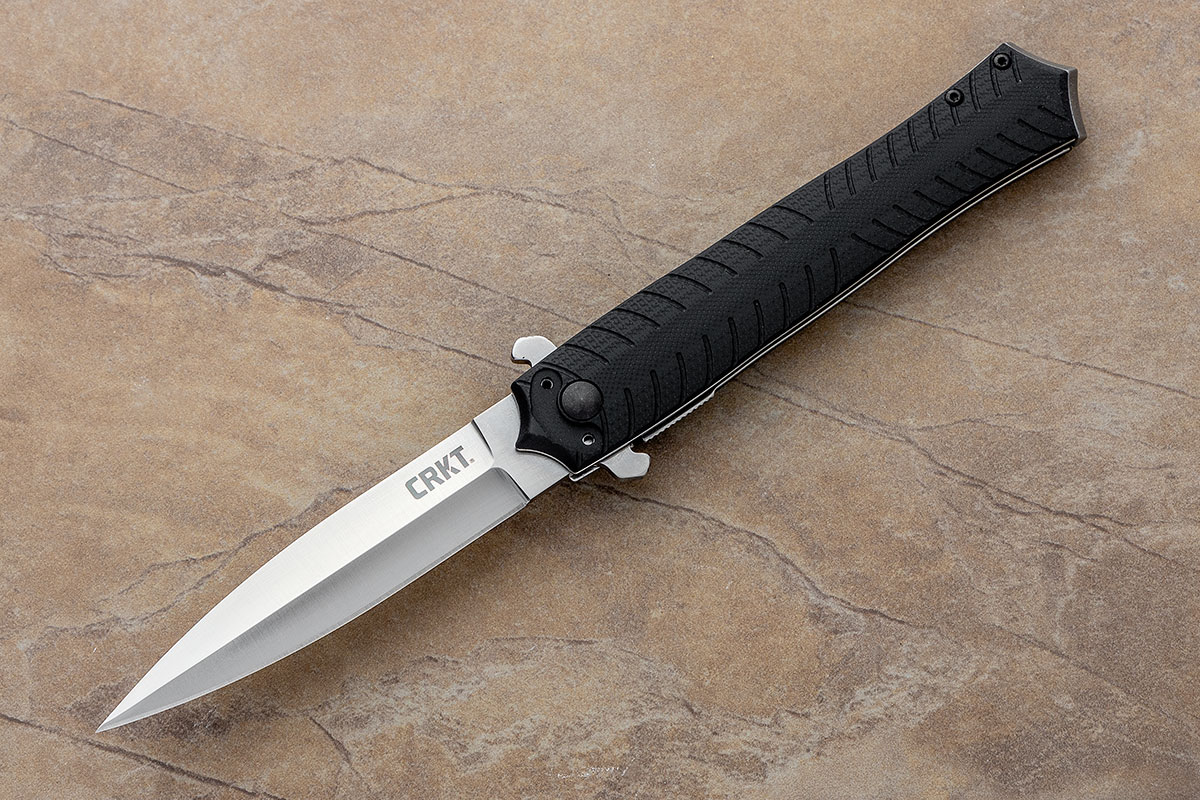 Named for the Aztec god of lightning who brought fire to mankind, the Xolotl flipper feels heavenly in the hand. It carries nice and slim in the pocket and flips like greased lightning, bringing its aggressive spear point blade to bear in a flash. Rounding out the back is a protruding glass-breaker that hits like a thunderclap.
Blade Length: 3.643″ (92.53 mm)
Closed Length: 5.256″ (133.5 mm)
Overall Length: 8.938″ (227.03 mm)
Blade Material: 1.4116 Stainless Steel
Blade Thickness: 0.125″ (3.18 mm)
Blade Style: Spear Point
Blade Grind: Hollow
Blade Finish: Satin
Handle Material: Black G10
Liner Material: Stainless Steel
Locking Mechanism: Liner Lock
Pocket Clip: Deep Carry (Tip-Down, Right/Left Carry)
Weight: 4.0 oz. (113.4 g)
Designer: Michael Rodriguez
Made in Taiwan
---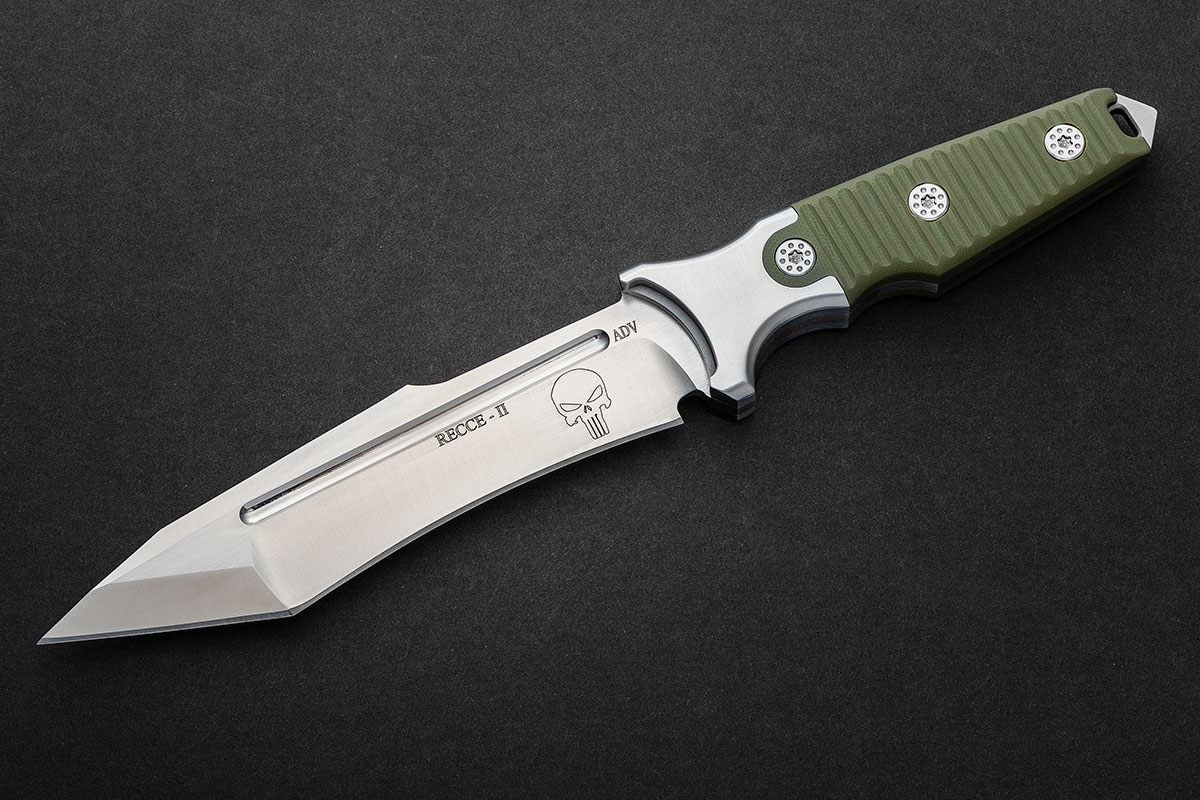 This tanto brute not only looks good but at its core is a no-nonsense bruiser ready to throw down. The compound blade maintains a lot of strength at the tip with flat grinds while a deep hollow grind enables capable slicing on the main section of the blade. The handle itself is perfectly suited for combat with a broad grip and a wide thumb ramp for comfort and stability while thrusting.
Blade Length: 6.42″
Cutting Edge: 6.38″
Handle Length: 5.55″
Overall Length: 11.93″
Blade Material: D2 Tool Steel
Blade Thickness: 0.198″
Blade Style: Tanto
Blade Grind: Compound
Handle Material: G10 with Titanium Bolsters
Handle Thickness: 0.74″
Sheath: Kydex with Belt Loop
Weight: 12.0 oz.
Weight with Sheath: 16.7 oz.
Designer: Andre De Villiers
Made in South Africa
---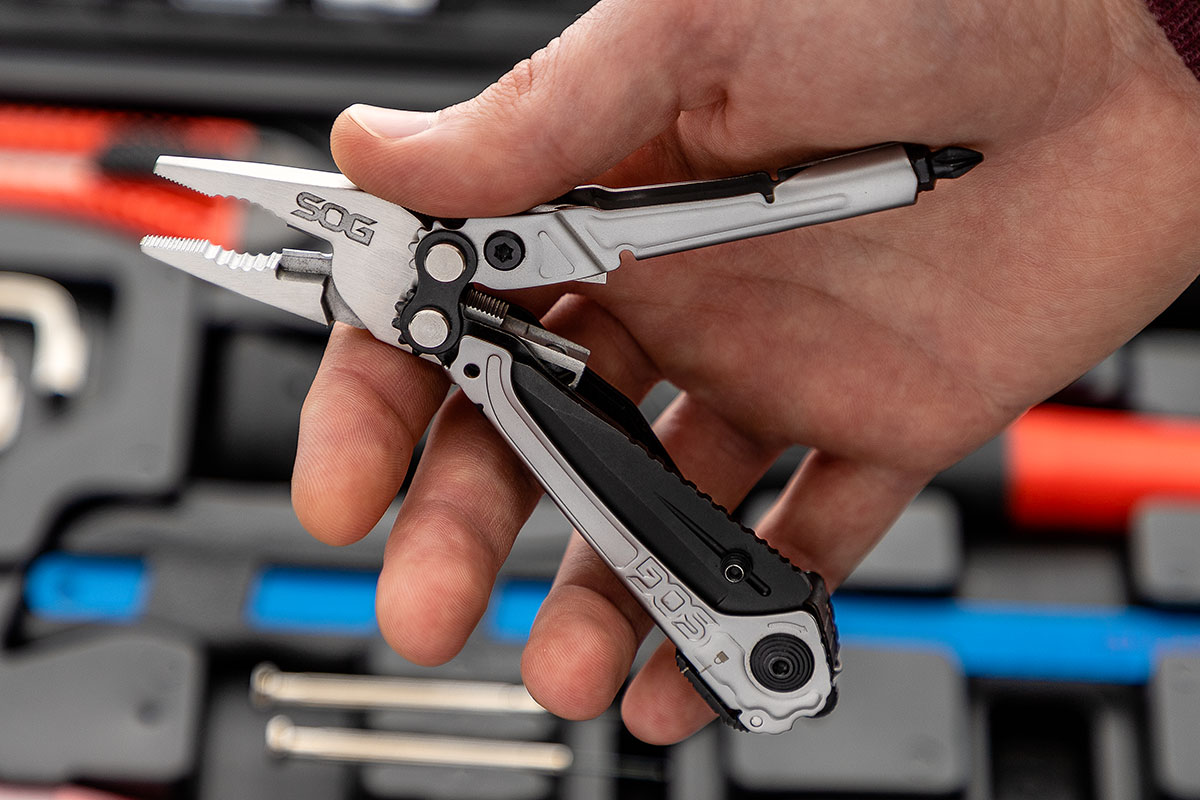 Not just a capable multi-tool, the Reactor also incorporates a fast-opening spring-assisted blade. Now you don't have to sacrifice convenience in order to bring a pocket toolbox along for the ride. This unit is even equipped with SOG's compound leverage pliers which allow you to exert a huge amount of force from this small frame.
Blade Length: 2.5″
Blade Steel: 8Cr13MoV Stainless Steel
Finish: Hardcased Black
Closed Length: 3.8″
Overall Length: 6.3″
Weight: 4.1 oz.
Includes Pocket Clip
Compound Leverage Pliers
Gripper
Wire cutter
Crimper
Phillips driver
Flathead driver
1/4″ hex bit driver
Bottle opener
Straight edge blade, SAT assisted
Lanyard hole
---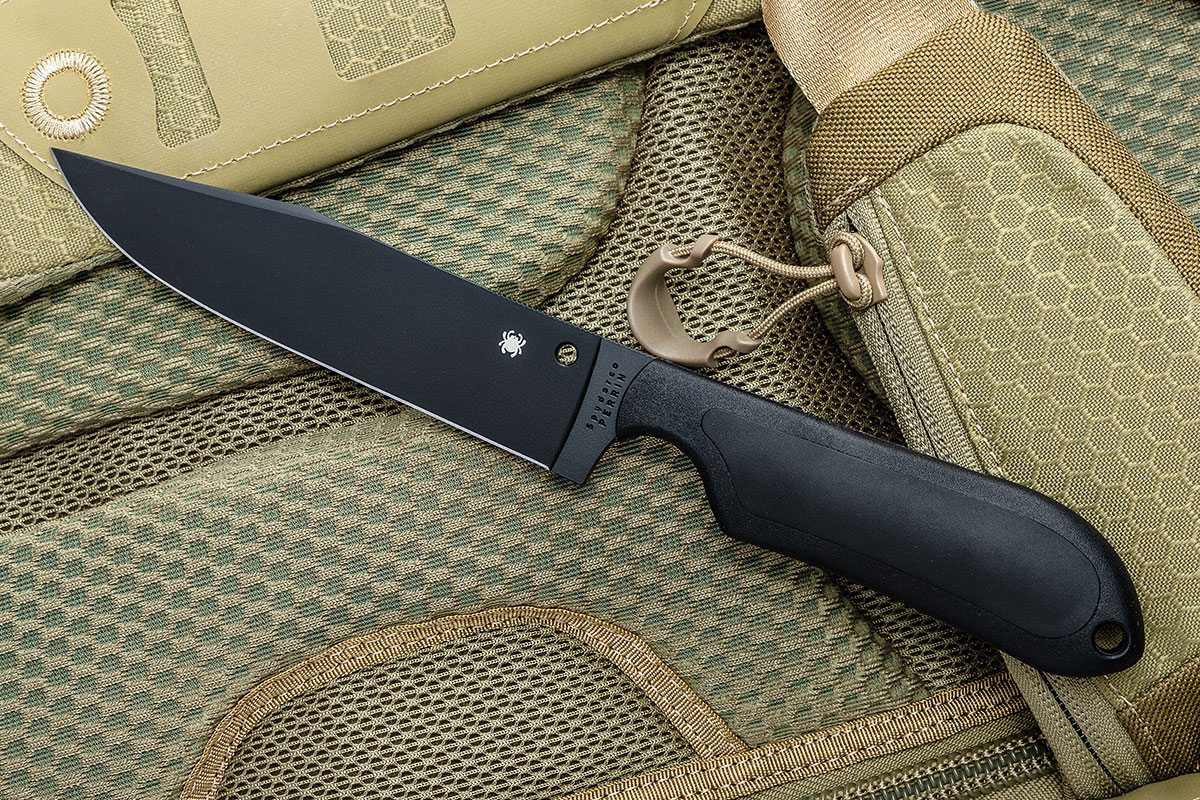 For concealable capability, it doesn't get much better than the Street Bowie. It features a deep index finger groove which serves to lock your grip in place and orient the blade for maximum effectiveness. With five inches of VG-10 steel to work with, the knife still manages to carry easily thanks to a snap-in molded sheath and a G-Clip for quick attachment to your belt.
Overall: 9.38″ (238 mm)
Blade: 5″ (127 mm)
Edge: 4.65″ (118 mm)
Edge Configuration: P
Blade Thickness: 0.157″ (4 mm)
Blade Hole Diameter: 0.16″ (4 mm)
Steel: VG-10
Weight: 3.7 oz. (105 g)
Grind: Full-flat
Made in Japan
---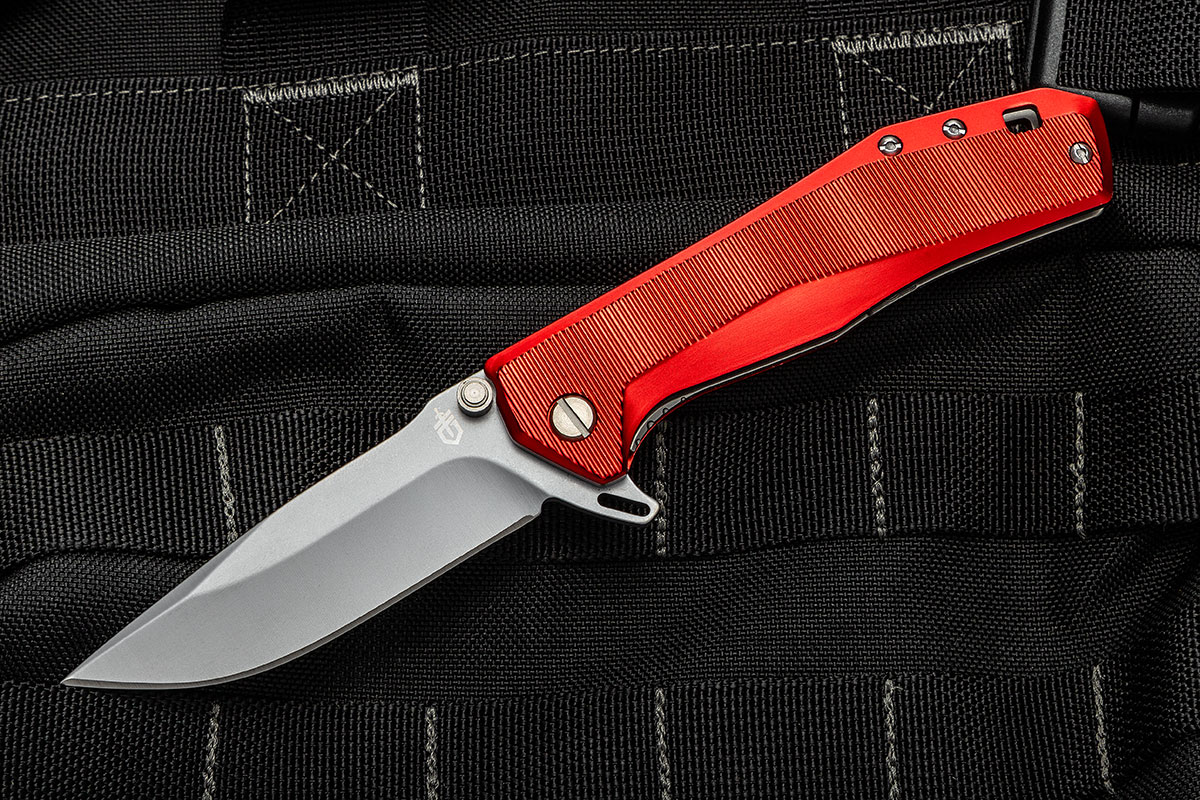 Rugged and beautiful, the aluminum handles on the Gerber Index feature ridged milling for excellent grip, enough thickness for a satisfying feel in the hand, and a durable anodized finish. Open with either the dual thumbstuds, or the flipper tab which doubles as an index finger guard when the blade is open. The drop point blade completes the package by offering a fine enough tip for piercing without sacrificing versatility.
Blade Length: 3.3″
Overall Length: 7.8″
Blade Material: 5Cr15MoV Stainless Steel
Blade Style: Drop Point
Blade Edge: Plain
Handle Material: Anodized Stamped Aluminum
Locking Mechanism: Liner Lock
Pocket Clip: Tip-Up, Right Carry
---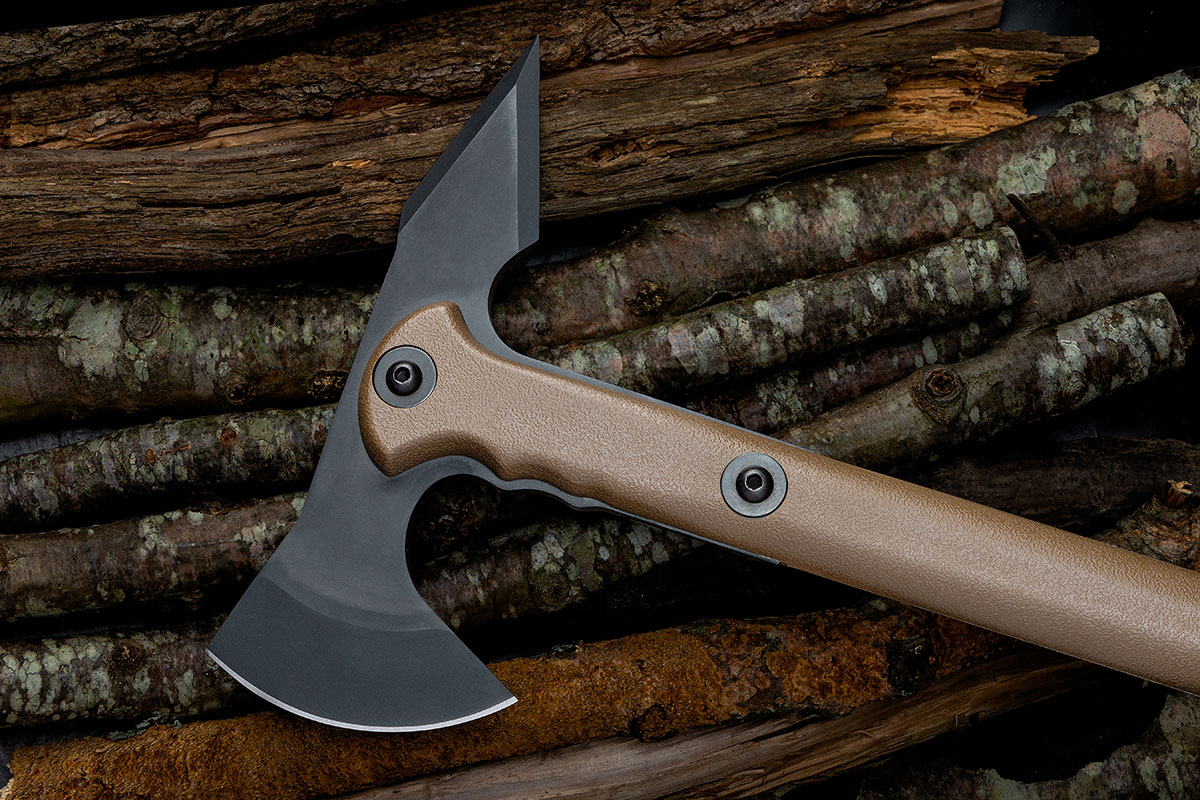 The Trench Hawks combine elements of Cold Steel's close-quarter expertise with historically-inspired design elements from classic fighting tomahawks. It features a wide "bearded" axe head with an aggressive spike which makes it an excellent breaching tool, and the durable polypropylene handle can be easily replaced if it becomes damaged or broken from intense abuse.
Weight: 29.0 oz.
Primary Edge: 3.50″
Hawk Length: 8.75″
Overall: 19.0″
Handle: Polypropylene
Steel: Drop Forged 1055 Carbon Steel
Sheath: Secure-Ex
Made in Taiwan
---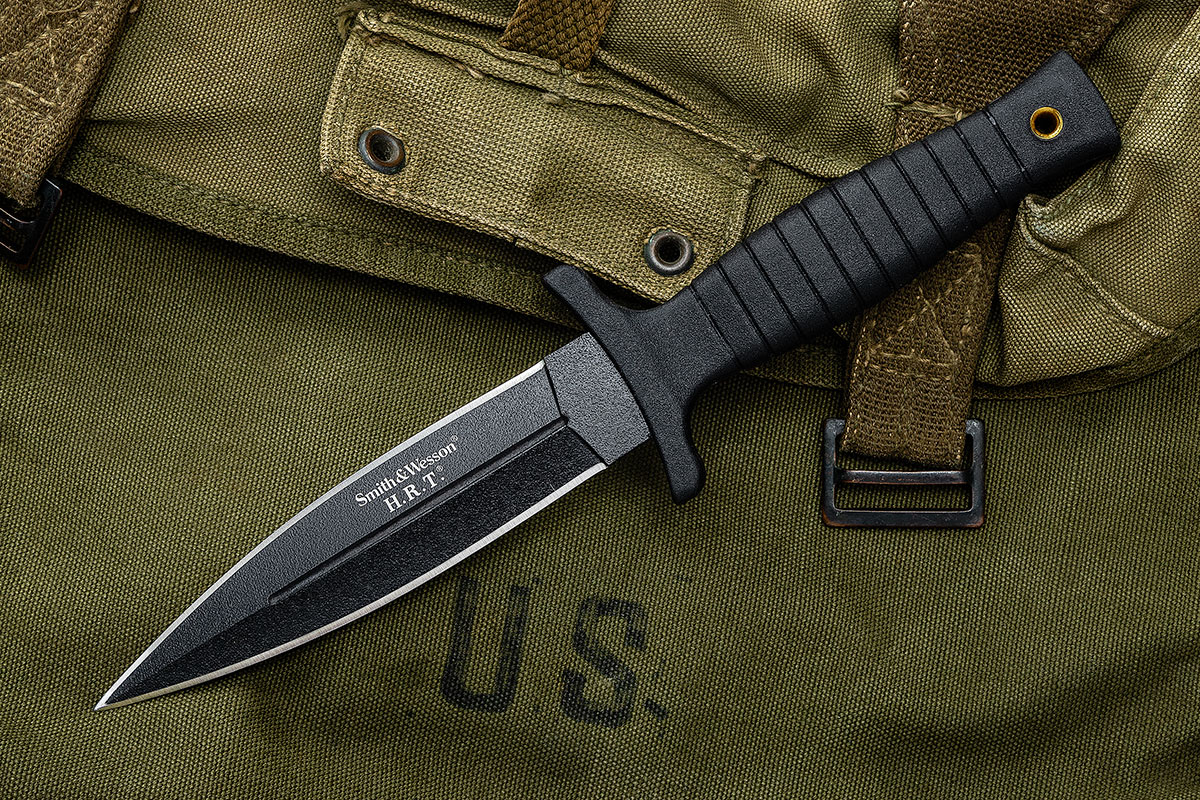 The HRT series from Smith & Wesson is the boot knife reimagined. The classic look is still available, but tanto and slim dagger profiles round out the range. Rubberized handles ensure you don't lose your grip when you put these knives to work and they are priced low enough that you won't feel bad if you have to leave it behind.