AL MAR is back this week with new iterations of the classic SERE folder! On top of that, we've got a cool KA-BAR fixed blade but it isn't the one you are thinking of, our favorite new SOG folder, and more.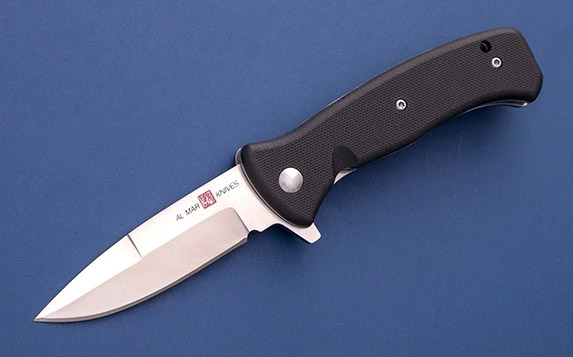 Few knew knife combat better than the late Al Mar, and his knife designs have always been sought after. New ownership has seen his classic SERE model shift to more affordable production, meaning more can enjoy this archetype of the tactical knife genre. With all new flipper mechanisms and your choice of steels and handle materials, there is sure to be an option here to suit you.
---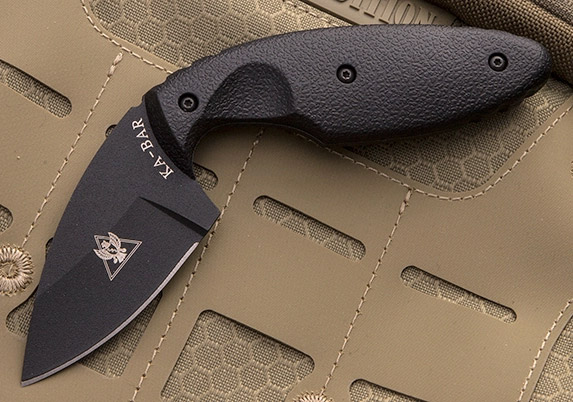 Designed by John Benner, founder of Tactical Defense Institute, these compact fixed blades were designed as a "last option" knife in close-quarters situations, but they are not a bad utility shape either. The angle of the grip makes these knives intuitive and dead-simple to use effectively. As a natural extension of your arm, all you have to do is point it where you want it to go!
---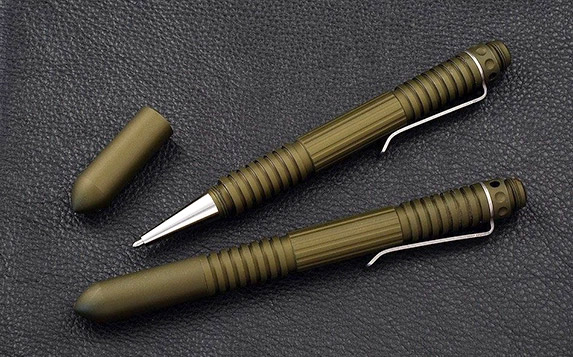 The ultimate discrete self-defense item that you can actually use for so much more! No one bats an eye when you pull out a pen, and when you consider our sturdy tactical versions can be used as a kubotan (concentrating the force of strikes), their utility becomes obvious. With a selection from brands like Smith & Wesson, Benchmade, Rick Hinderer, Tuff-Writer, and more, preparing for the worst has never looked so good!
---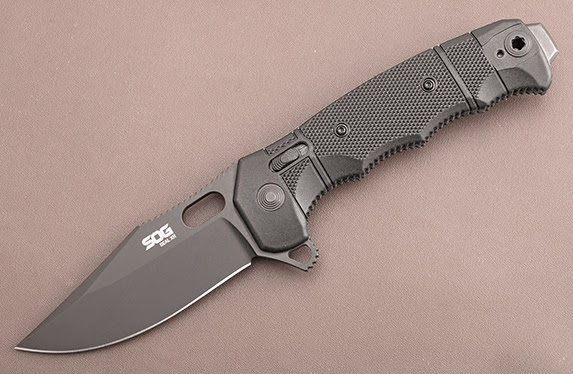 SOG's new XR Lock is the beating heart of this tactical beast, bringing sublime action and hardy lockup to the American-made S35VN blade. The SEAL XR flipper is truly a worthy cousin to their famous fixed blade Bowie knives with razor sharpness, a ball-bearing pivot, impressive grip, and a "Persuader" tool on the end of the handle for prying and thumping.
---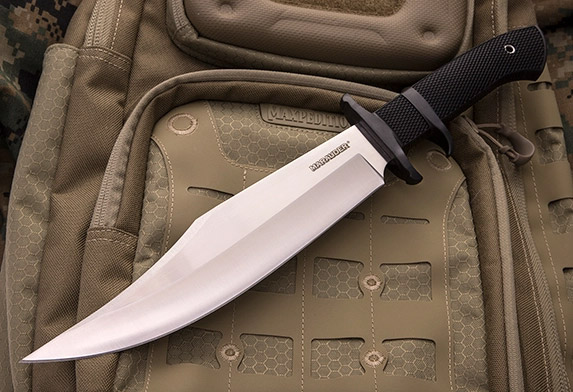 Big and bold, yet priced within reach, the Cold Steel Marauder is full of attitude! This knife shines as both an intimidating combat Bowie and a reliable camping knife. The nine-inch blade swings hard while the Kray-Ex handle offers plenty of grip, thanks in no small part to the subhilt, a hallmark of fighting knives if there ever was one. Take your pick of a plain-edge for slicing or full serrations for a ferocious cutting experience!
---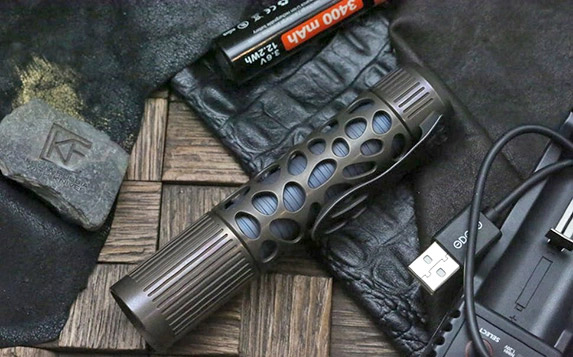 We focus a lot on blades (naturally) but don't forget about other essential gear. No emergency kit or go-bag is complete without a sturdy tactical light. Built to be as tough as they are bright, a good flashlight can withstand heavy impact without affecting its ability to help you light up a room when things go bump in the night. From compact models to lights with over 25,000 max lumens, now is the time to update your emergency bag, home, garage, pockets, and packs with some of the best performing flashlights on the market.
---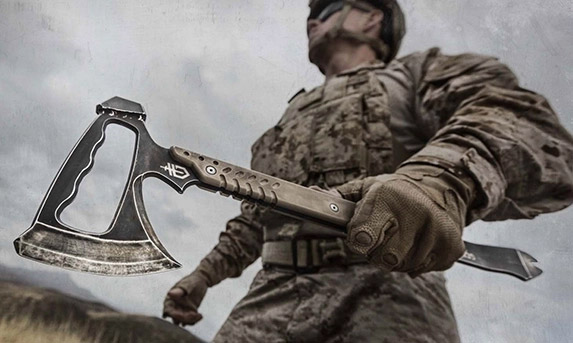 No matter what is on the other side of that barrier, you'll appreciate the burly determination that the Gerber Downrange Tomahawk brings to the field. The triple purpose ax head sports more than just a cutting edge. The backside functions as a hammer for getting through just about any obstacle, and the hand-cutout allows you to exert maximum leverage on the beefy prybar at the end of the handle. Rounding out the materials are 420HC steel with a Cerakote finish and G10 scales, and thanks to a MOLLE-compatible sheath system, it is ready for any action you throw its way.