It's that time of the week again – we're showing off some seriously sick custom knives from Rod Olson, Tony Marfione, and Robert Oldaker. We've even featured a tactical beard comb in this collection, which is certainly not something you'll see every day!
KnifeCenter is the original and largest online catalog of cutlery, and that includes the best custom knives from some of the most famous knifemakers in the world.
Rod Olson Custom JV Gemini Flipper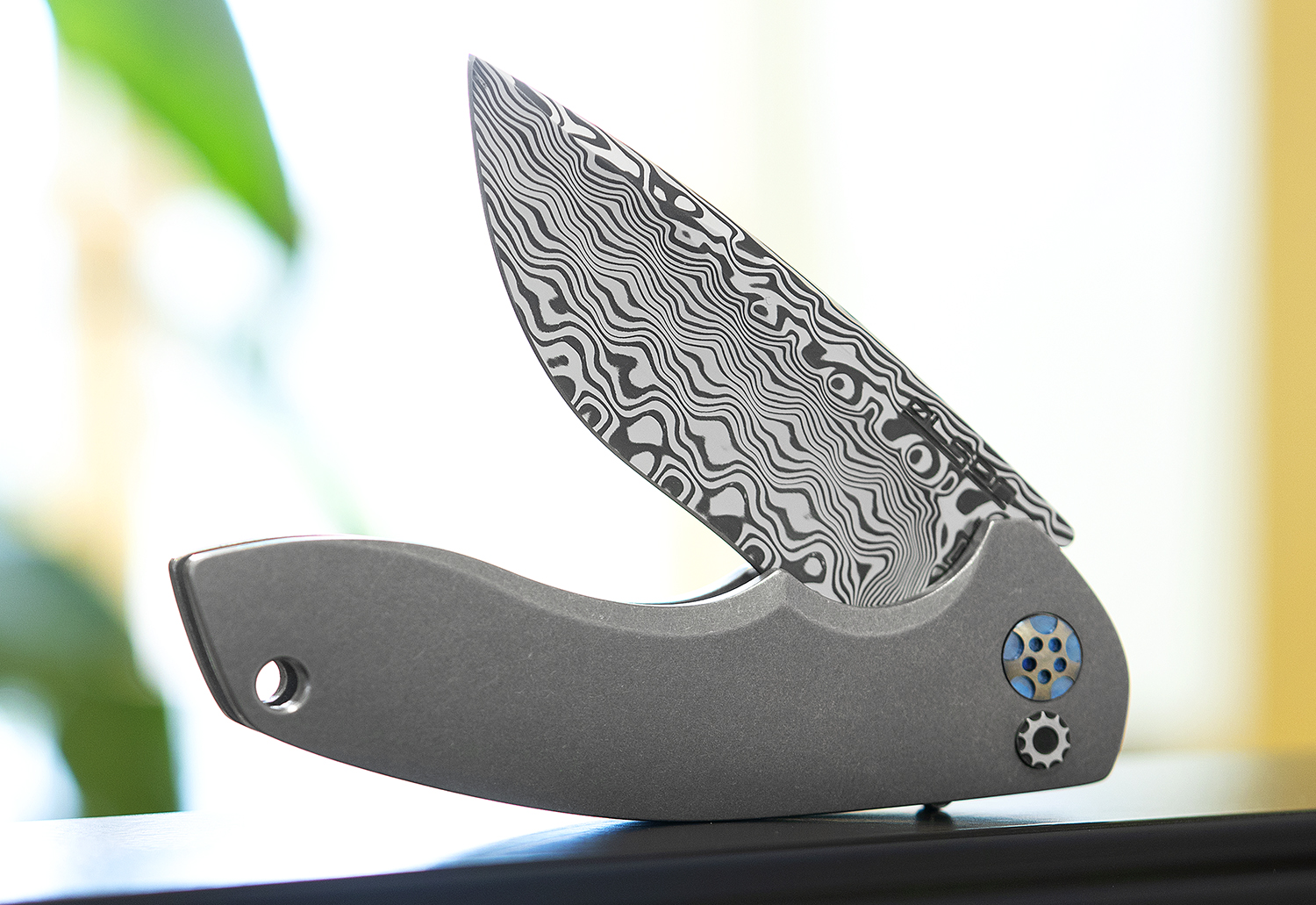 The JV Gemini from Jared Van Otterloo and Rod Olson is a near-perfect knife. This flipper features a beautiful Damasteel blade, a nicely contoured titanium handle, and amazingly smooth and precise action. Incredible fit, finish, and function are words that not only describe Ron's work, but also the way of life he's built making knives for 40 years.
Olamic Cutlery Custom Busker Front Flippers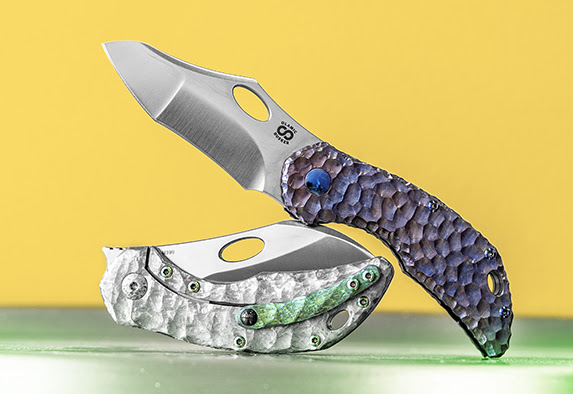 The Busker is a knife built for fidgeters, but we think it's also a great way to express your personal style since almost every model is a one-off. That's true of all the knives in this collection – each one has its own unique style with small embellishments we know you'll love.
Menovade STUFF Friction Folder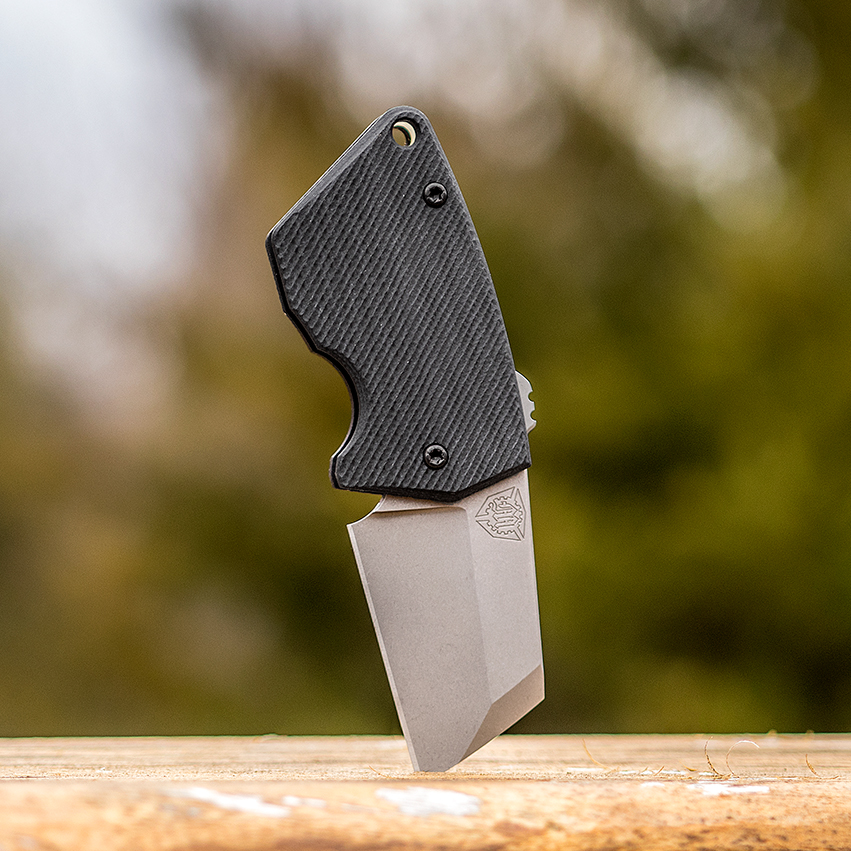 This robust slipjoint from Nicholas Lin is back in stock. This folder provides a ton of cutting power in an ultra-compact design, and the linear milling pattern on the G10 scales ensures a rock-solid, two-finger grip.
Marfione Custom UTX-85 Tactical Beard Comb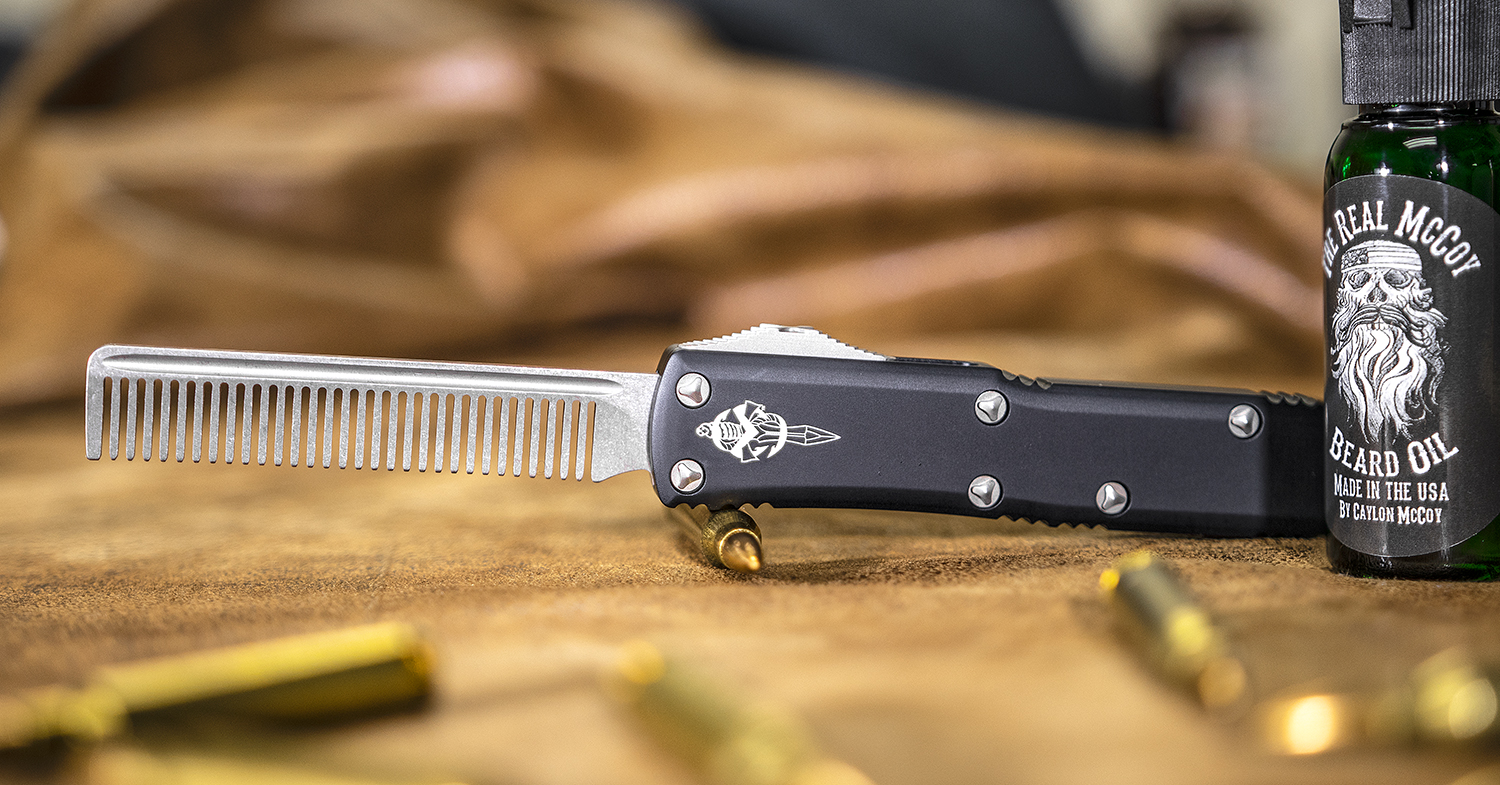 Tony Marfione has teamed up with The Real McCoy (top beard oil maker) to bring you an OTF you can carry with you and use anywhere you need a quick brush. It's the same UTX-85 model without a sharpened blade, so if you're a fan of firing a blade back and forth endlessly consider a custom beard comb for you or a friend.
RMJ Tactical Production Jungle Combat Fixed Blades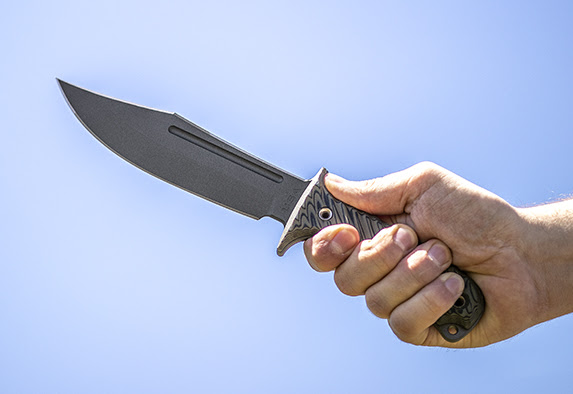 The Jungle Combat is Ryan Johnson's homage to the Vietnam era knife and one of our favorite new takes on a timeless classic. We loved the authenticity of the leather sheath, but the Kydex option is the more versatile choice made even better by its sub $400 price point.
New Pens from Hinderer, Darrel Ralph, and Tuff-Writer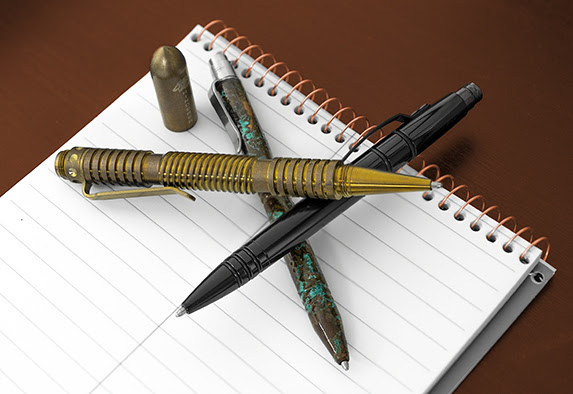 A pen is an essential part of any EDC, so why not add some tactical functionality to what you're already carrying? We have some of the industry's best here, and for the money, there isn't a better tactical pen on the market than the Aluminum Investigator from Rick Hinderer.
Robert Oldaker Custom Gladius Flippers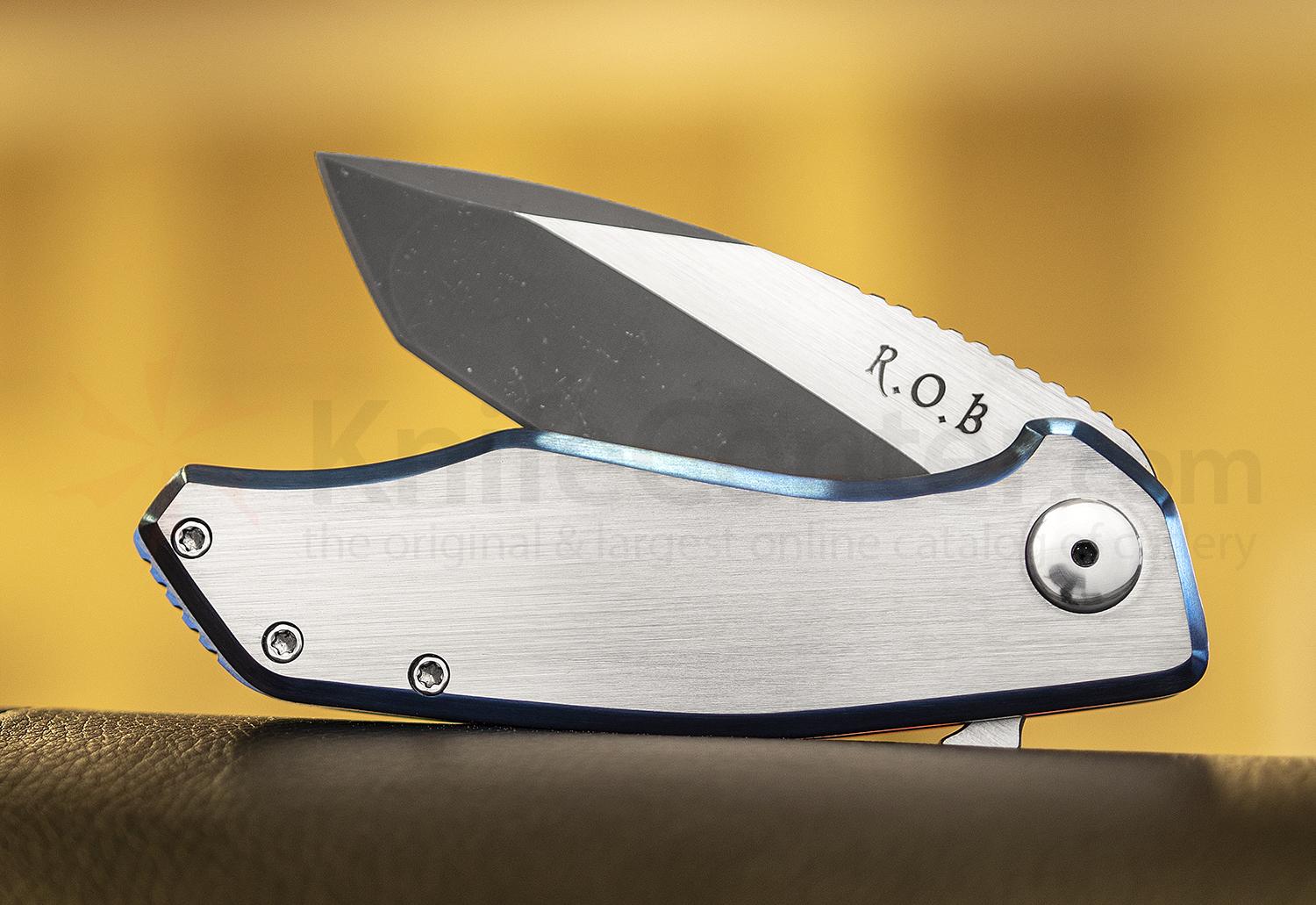 The Gladius was the first ever custom release for Robert Oldaker, named for its tanto edge shape that's very reminiscent of a Roman Gladius. It's tactical, beautiful, manufactured with outstanding quality, and we're taking $100 off each model to entice you to give this new brand a shot. You won't regret it!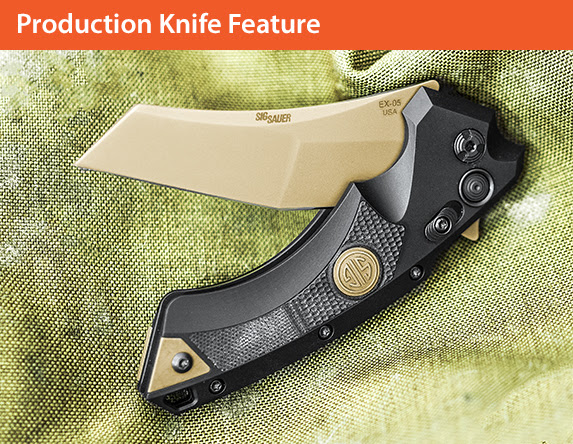 SIG Sauer and Hogue are names synonymous with the gun industry, but they've teamed up once again to bring you a new take on an excellent line of knives. These beauties are perfect for the SIG guys among us.
We have production Firetac Spear Points and Spantos from Rick Hinderer coming soon! We'll also have a large shipment from Mick Strider that we're very excited to share. We get new Customs and Mid-Techs every day, so please email us at support@knifecenter.com with any inquiries. What Customs do you want to see us showcase next?