Customs, customs – read all about it! Seriously, you should read this list…it's full of incredible custom pieces from Jason Guthrie, Custom Knife Factory, Naylor Forge, Sal Manaro, and Shirogorov. We know shelling out the cash for one of these masterpieces may seem daunting, but we do have payment plans available. Because of their stellar quality and premium materials, having one of the knives from this list means you have a knife for life.
KnifeCenter is the original and largest online catalog of cutlery, and that includes the best custom knives from some of the most famous knifemakers in the world.
Jason Guthrie Custom Scout Folder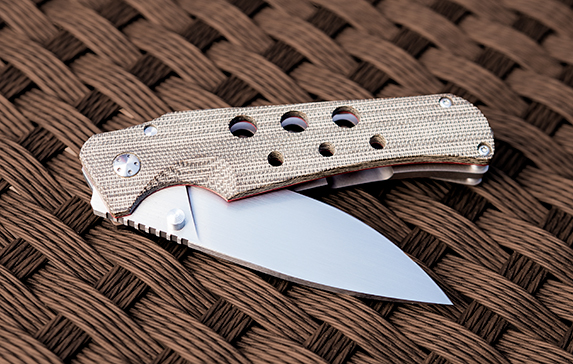 The Scout is a smaller version of Jason Guthrie's Ranger model, yet all aspects of this folding knife are just as capable as the original. It's perfect for everyday carry with its minimalistic construction, and will shine as an outdoor hunting or backpacking utility tool. This folder sports a "classic tactical" appearance with clean lines, high tech components, and a shape anyone and everyone will find appealing.
Custom Knife Factory Aich Flippers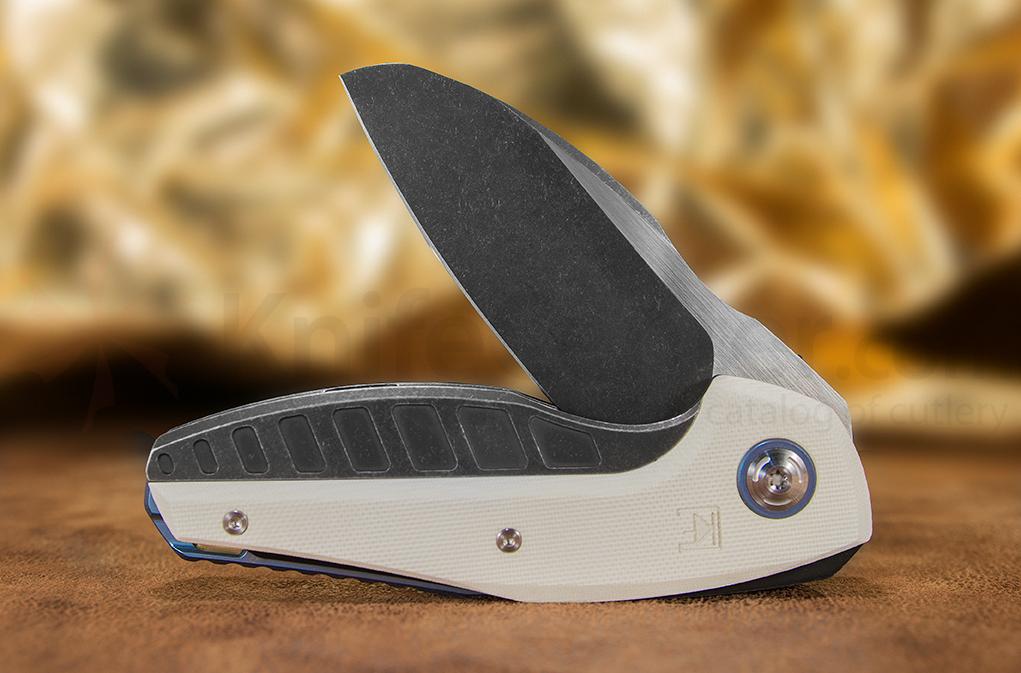 The CKF Aich is built with premium materials and a Malyshev design anyone will appreciate. This flipper offers a dramatic look and top-of-the-line performance. It's relatively compact in stature, but it fills the hand extremely well and flips like butter on 2-row ceramic bearings.
Naylor Forge Custom Fixed Blade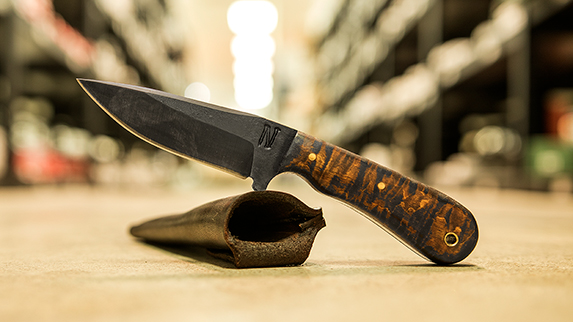 Naylor Forge is a Service-Disabled Veteran-Owned Artist Blacksmith Shop that specializes in traditionally made and styled knives. This hunting and tactical fixed blade has a stout build quality and real workman type attitude.
Sal Manaro Custom Non-Magnetic Bullseye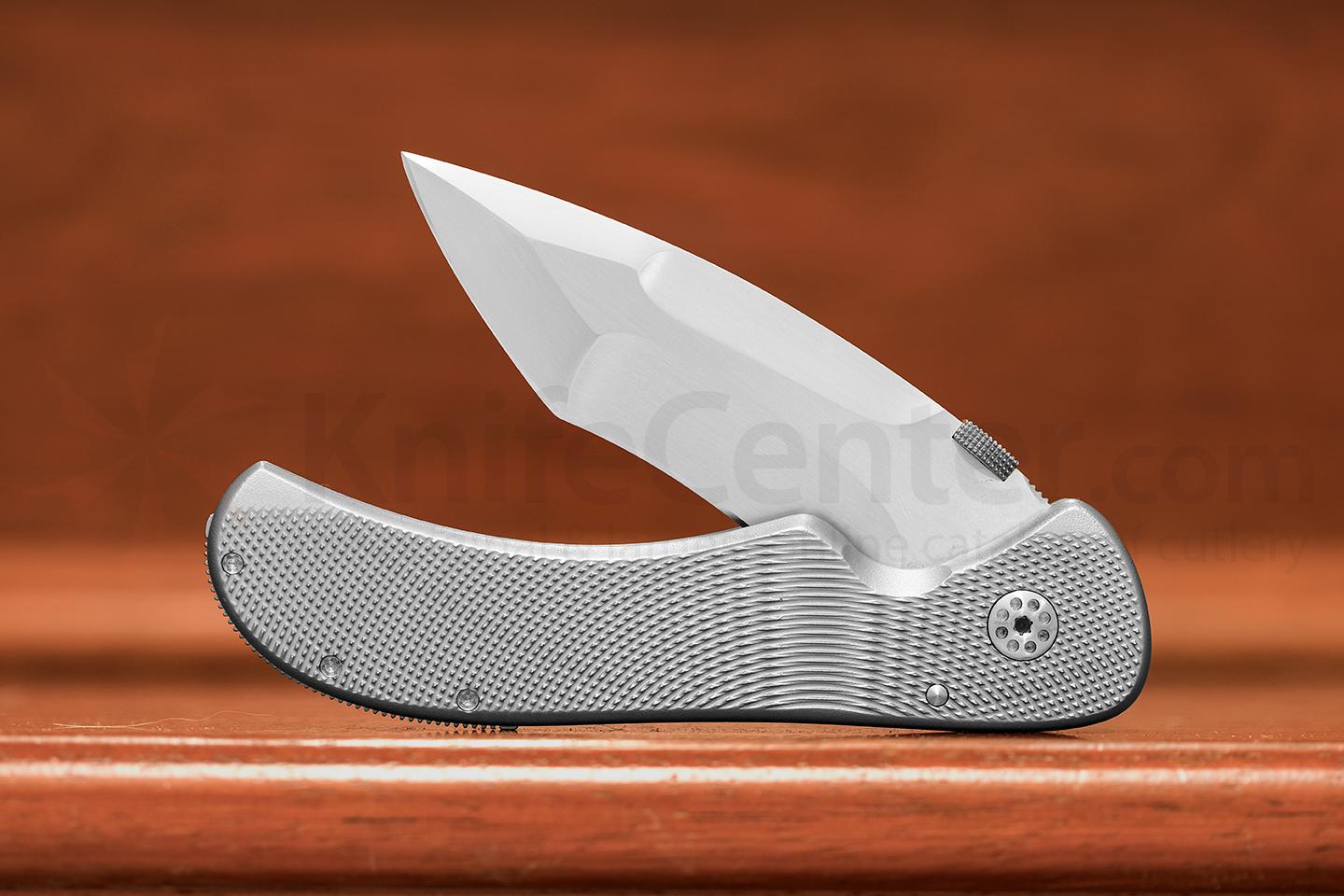 This USA-made Bullseye's blade is made of Boye Dendritic Cobalt – a super performing, investment cast, non-rusting cobalt alloy. It excels on tough fibers such as hi-tech rigging line, deck and anchor line, and net. Not a steel, the cobalt alloy cuts aggressively (and keeps cutting), is completely impervious to seawater corrosion, and is non-magnetic. This knife is ideal for a number of us out there that neglect even our most expensive blades.
Shirogorov F95R and Hati R Flippers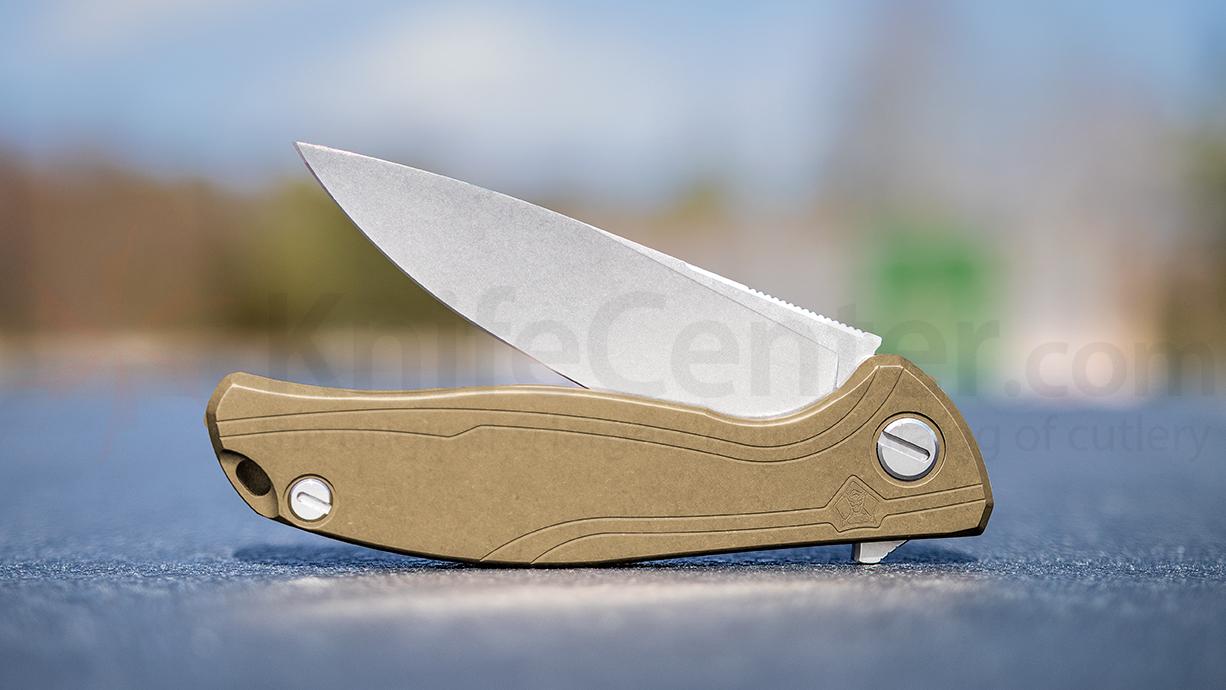 These folders are variations of the F95 flipper that put Shirogorov on the map for the US market. The Hati is a half-titanium model with a blue twill presentation scale that is remarkably lightweight, while the F95R features a different mill pattern to bring a new look to an excellent design.
We'll have new customs coming soon: Stray Cat Custom Fixed Blades, Microtech Signature Series Hellhound Tanto Ultratechs, and a couple of custom pieces from Chad Nell and Rod Olson. What's your favorite custom from this collection? We get new Customs and Mid-Techs in every day, so please email us at support@knifecenter.com with any inquiries. Don't forget to share this post, and let us know what you'd like to see from us next!