Looking for a self-defense tool for you or a loved one? We've picked out eight tactical essentials that make perfect gifts – even if you just end up treating yourself!
KnifeCenter is the original and largest online catalog of cutlery, and that includes the best tactical knives in the world.
Kershaw Dmitry Sinkevich Concierge Flipper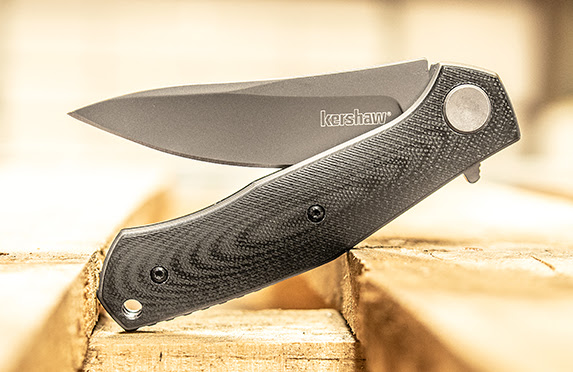 Love the look and feel of Dmitry Sinkevich's designs but don't have Zero Tolerance money? Enter the Concierge, his new flipper collaboration with Kershaw. The clean, refined look is paired with black G10 handle scales, a custom inset pivot, and a backspacer with raised jimping. This knife fits your hand comfortably and flips smoothly thanks to Kershaw's manual KVT ball-bearing system. Considering it's less than forty bucks, adding this compact flipper to your cart seems like a no-brainer.
V Nives Frontier Survivor Fixed Blade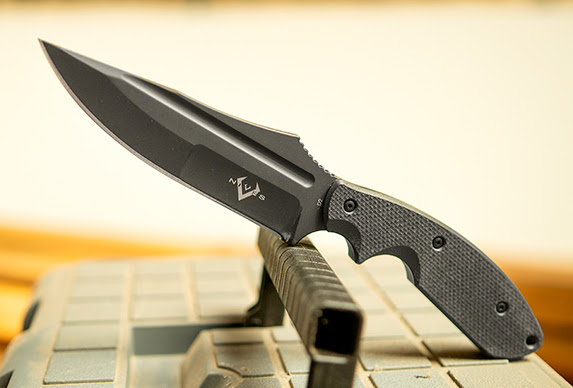 The tactical Frontier Survivor is a beefy fixed blade that represents Mike Vellekamp's 25 years of production knife making and design experience. This versatile knife has an extremely solid build and a thick chunk of premium D2 steel that will make light work of any hardcore cutting tasks. The dual finger grooves lock the design into your hand, and its jimped thumb ramp is a thing of beauty. The sheath also includes a Tek-Lok style attachment and built-in carbide sharpener. Show support for a new knife company by snagging one of these ASAP.
Brous Blades Import Line Silent Soldier Flippers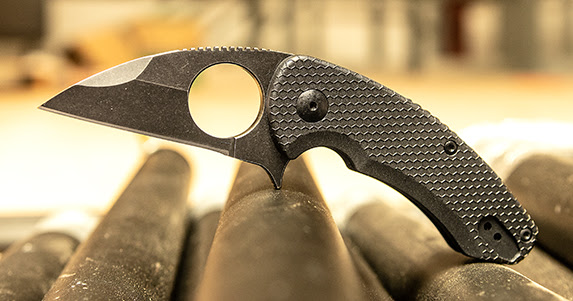 Speaking honestly, we were beyond impressed once we got our hands on Brous' import Silent Soldier. These knives possess some serious quality, and we find the nicely textured Zytel scales very appealing. This flipper is the folding adaptation of Jason's first fixed blade design, and for the money there isn't a better knife on the market at the moment. D2 steel, Wharncliffe-style blade, aggressively jimped spine, incredible action – these flippers are affordable enough that you can get one for yourself and get one for a friend.
Kizer Cutlery Hennicke Sealion Fixed Blade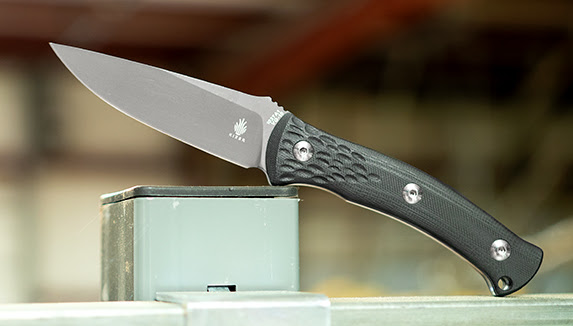 If you liked the bright orange Sealion fixed blade Kizer and Ulrich Hennicke debuted earlier this year but you wanted something a little more subtle, we have a new black G10 variation that will give you the same high quality VG-10 steel. Each component of this knife is precision machined and engineered to the finest tolerances, so if you're looking for a new addition to your EDC rotation – look no further.
Fox Knives Folding Karambit Flippers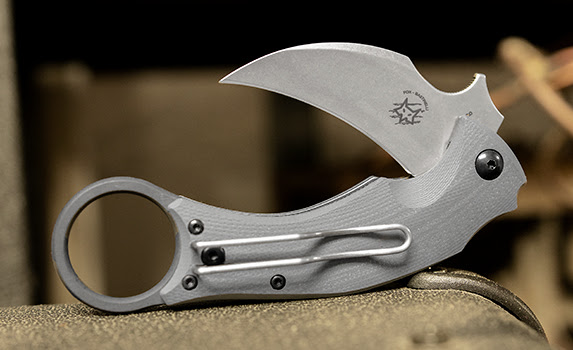 No combat list feels complete without a karambit – especially a folding version that flips as well as these models from Fox Knives. These self defense tools feature the patented Emerson Wave, a thumb slot and a flipper tab, so you'll have your choice of deployment method. We have a great selection that includes aluminum, carbon fiber, G10 and wood handle options, and your choice of Bohler N690 or 420C steel blades. We even have trainer models if you need to do some practicing before handling the real deal.
Browning Black Label Shock N' Awe Tomahawk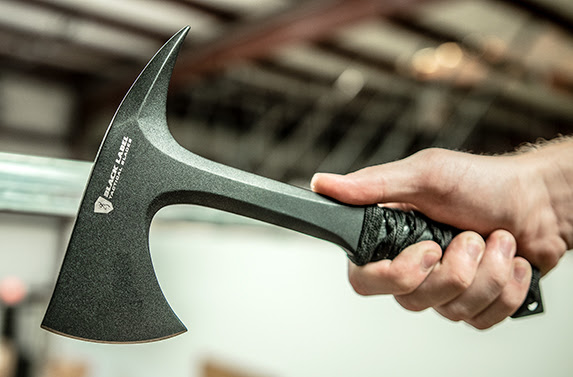 Shock N' Awe, indeed – this combat-ready tomahawk looks like it came straight out of a video game. This is a beauty that can do it all, from splitting kindling at your base camp to hacking your way out of a crashed helicopter. USA-made and forged from high carbon 1055 steel, this hawk has a curved penetration spike, a one-piece spiked pommel, a hand-wrapped nylon paracord handle, and a polymer belt sheath.
Bubba Blade Penetrator Fixed Blade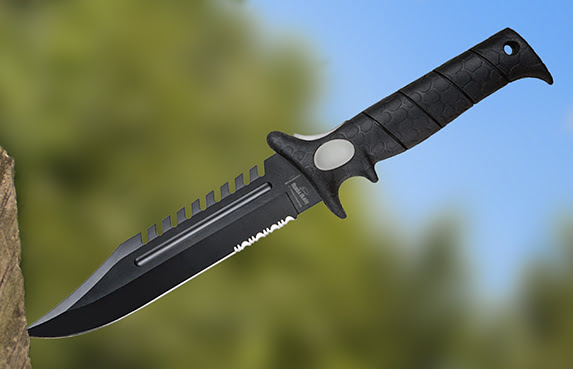 Like all Bubba Blade knives, the Penetrator is built like a tank. With its revolutionary no-slip grip, sawback Bowie blade and blood groove, this tactical fixed blade is named for its exceptional penetrating power when striking. The safety guard is going to keep your hand nice and safe, so you can apply all the force you want with no consequences. The Penetrator comes with a custom black nylon sheath for when it's not putting in work.
LifeHammer Safety Hammers and Accessories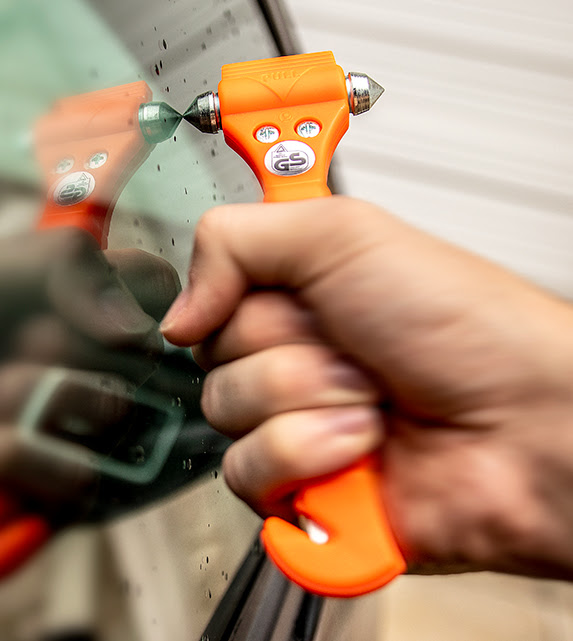 LifeHammer launched over twenty years ago with the original safety hammer, and they've been putting out vehicle safety products ever since. These tools are designed to strike car windows so you can escape your vehicle, and also have built-in blades that can easily slice through the webbing and polyester of your seat belt. We also have safety products that include a reflective vest that lies perfectly flat underneath a car foot mat and a safety belt that will ensure proper seat belt-wearing technique for adults and children.