Karambits are some of the best self-defense weapons that you can have in your arsenal. They're ideal for close quarters combat and can be carried on your neck, shoulder, or belt for easy access in a life or death situation. Inspired by the intimidating sharp curve of a tiger's claw, these fixed blade knives originated in West Sumatra in Indonesia and actually served as agricultural tools that could cut through thick roots and help plant rice. That distinct curve you see on modern models wasn't a part of the original design – once karambits started making their way through trade routes and became more weaponized, that exaggerated claw became sharper.
We've pulled together a list of the ten best karambit knives – and lucky for you, they're all available at KnifeCenter. We feel that these karambits are some of the top performing fixed blades available, and any one of them would make a boss backup weapon.
United Cutlery Honshu Karambit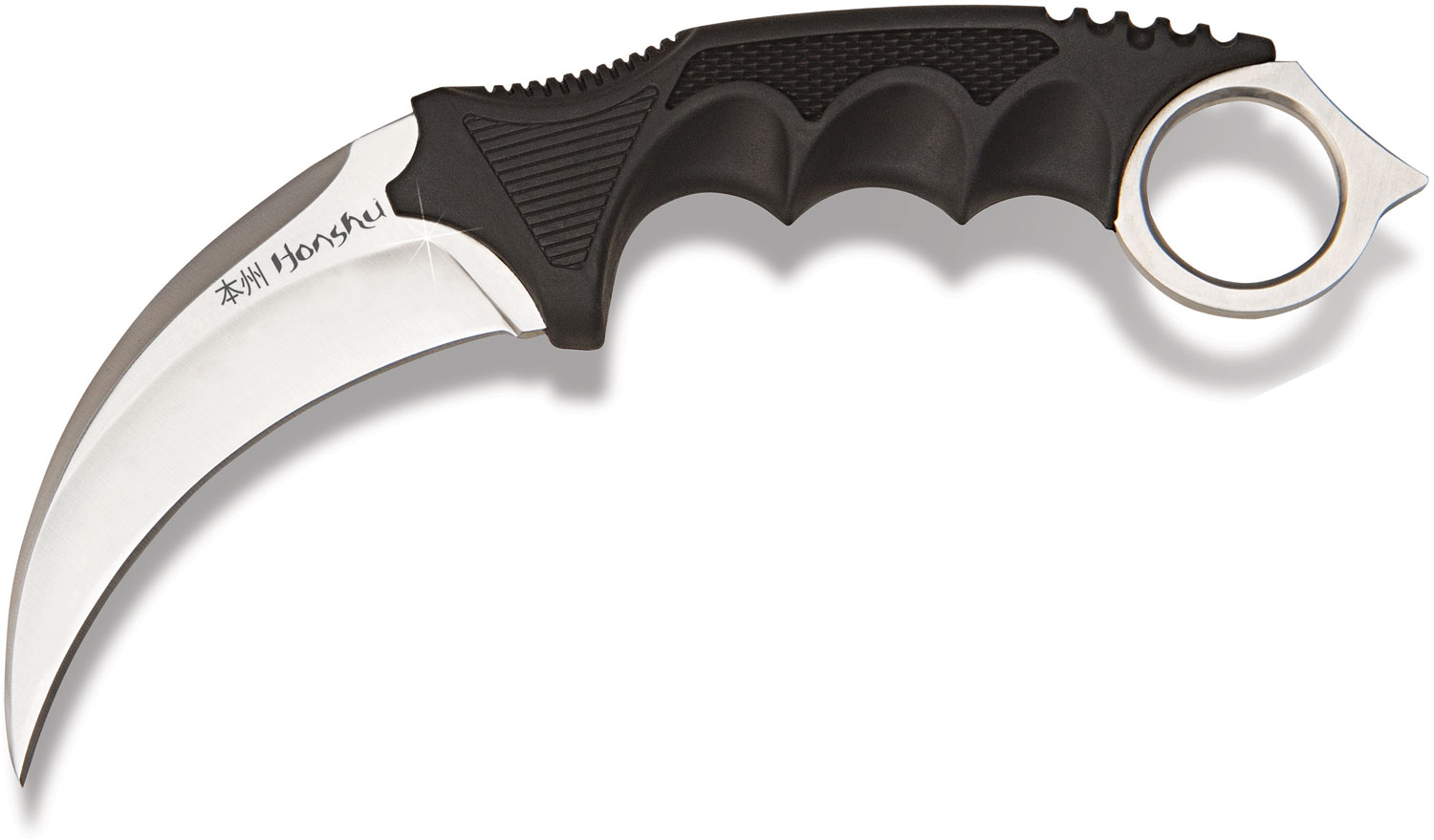 Stylish, affordable, and discreet – three qualities that definitely make any karambit a must-have self-defense accessory, and we think that United Cutlery hit the nail on the head with this design. The rubberized handle on their Honshu model has three ergonomic finger notches. In our opinion, this one will give you some of the best handling of the bunch – pretty vital considering the most popular karambit fighting techniques need a strong grip to be executed properly and safely.
Why we picked it: This is the most popular and most purchased karambit in the world because of its price, quality, and great design. It's also one of the best and most common karambits available on the market. This knife's affordability means a wider range of people are going to be able to get their hands on a quality built karambit with a great design.