Berg Blades Mid-Tech SLiM Folders
The SLiM is the smaller version of the Golem and the perfect size for everyday carry. These production variants from We Knives are stout utility options that strike the perfect balance between brawn and beauty.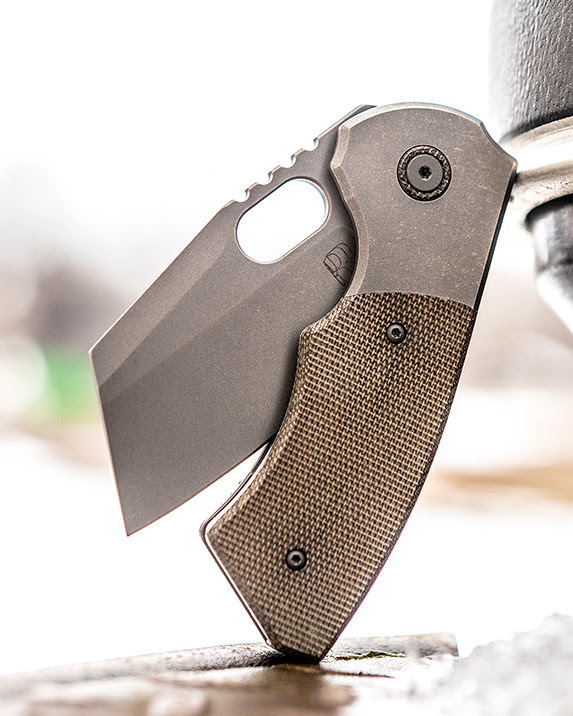 The Lanny from Liong Mah is one of those designs you just cannot help but love. We have a number of new satin and stonewashed models in stock with your choice of three Micarta color options.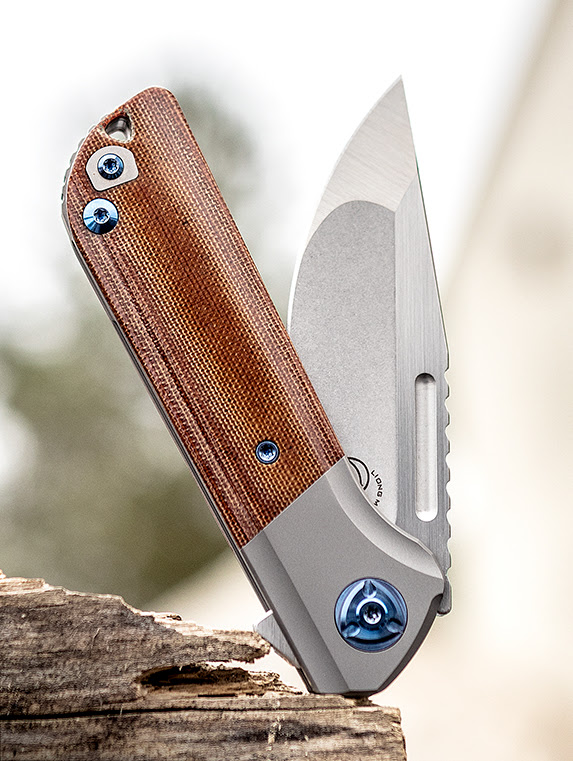 Nathan Dewey Custom Tanto Deviants
Whether you want a balisong knife to flip, twirl, carry or use, a Deviant from Nathan Dewey will serve you well. It's an excellent platform for a tanto blade and an incredible value at $450 for a handmade tool of this quality.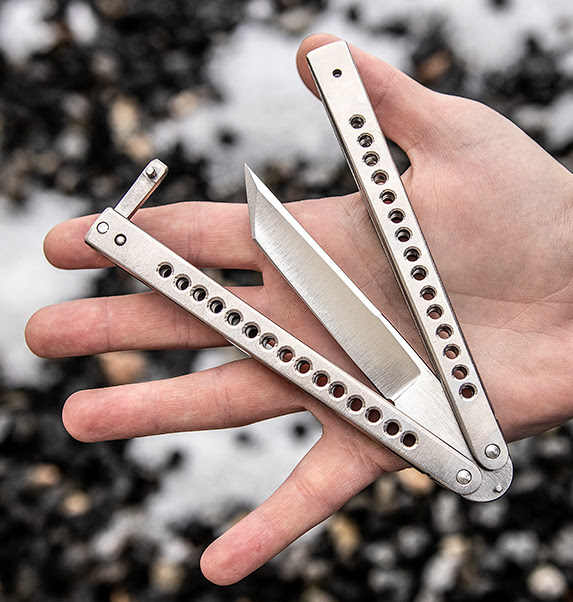 Martyr, Manticore-S, and Manticore-X autos have just arrived and are now available at the KnifeCenter. These are our first non-fixed blades from Tony Marfione Jr. and Heretic Knives and the quality for the money makes these some of the best automatics in the business.

Microtech Rainbow Handle OTF Autos
2019 is shaping up to be a big year for Microtech Knives. They have just released a slew of new models with colorful handle options only available in limited quantities. If you want a tactical knife that breaks the black handle mold, you've just found the cream of the crop right here.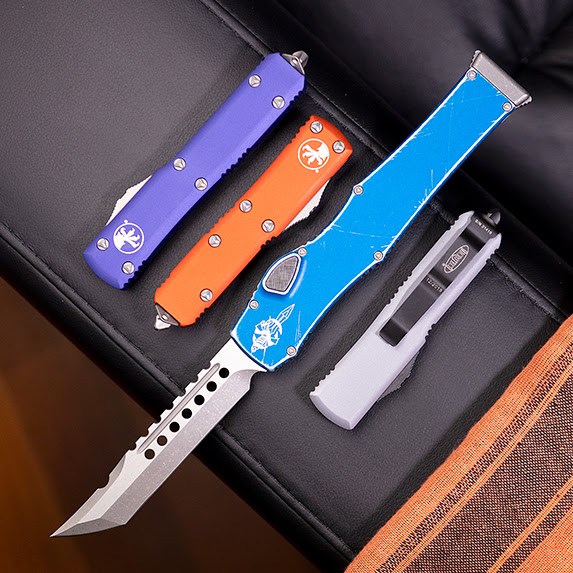 The BBN model represents an evolution of the SMF with a more ergonomic handle, creating a better harmony between user and instrument. We have a pair of BBNs available that both have Carpenter Micro-Melt CD#1 steel hardened to 62-63 HRC, as well as a stunning SNG with a beautiful Chad Nichols Cheetah Damascus blade.