This week, we received new knives that push major brands in new directions, including a lightweight everyday carry folder from Medford Knife, an exotic-looking Shirogorov, and an update to a cult classic from Spyderco. Read on for an in-depth look at those and more!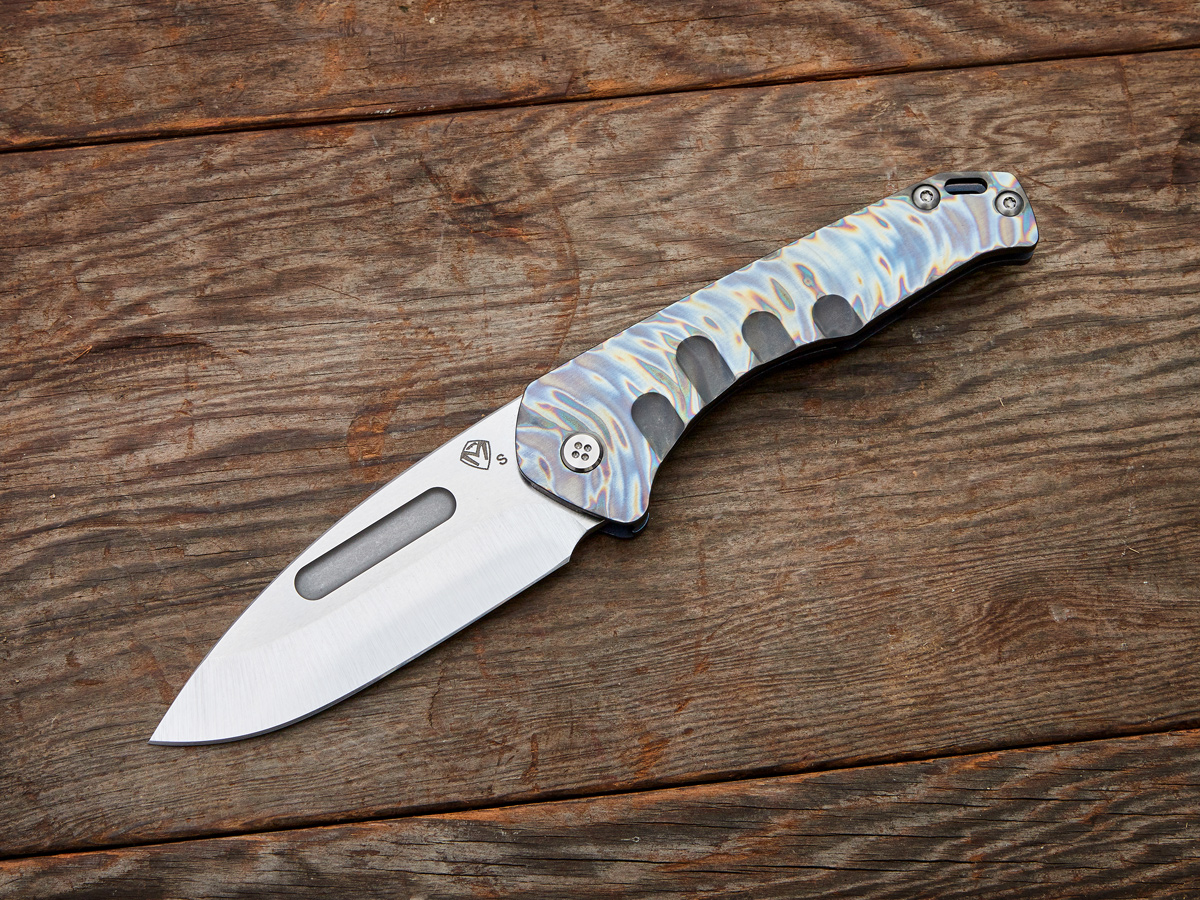 Medford Knife & Tool is back with a trimmed-down take on their flagship design: the Praetorian Slim. Totally reworked to cut down on size and weight, the 3¼ inch blade is hand-ground from S35VN and backed-up by a titanium framelock. In total, the knife weighs just 3.7 ounces! If you like the look of the original Praetorian but can't find room for it in your pocket, the Praetorian Slim delivers it in a more manageable package.
Medford has been impressing us lately with both his manufacturing quality and his design refinement, and the Praetorian Slim is testament to the brand's relentless growth. And of course, like all Medford knives it's 100% made in the USA.
Blade Length: 3.25″
Closed Length: 4.30″
Overall Length: 7.625″
Blade Material: CPM-S35VN Stainless Steel
Blade Thickness: 0.125″
Blade Grind: Hollow
Handle Material: Titanium
Handle Thickness: 0.405″
Locking Mechanism: Frame
Pocket Clip: Titanium (Tip-Up, Right Carry)
Weight: 3.7 oz.
Designer: Greg Medford
Made in the USA
---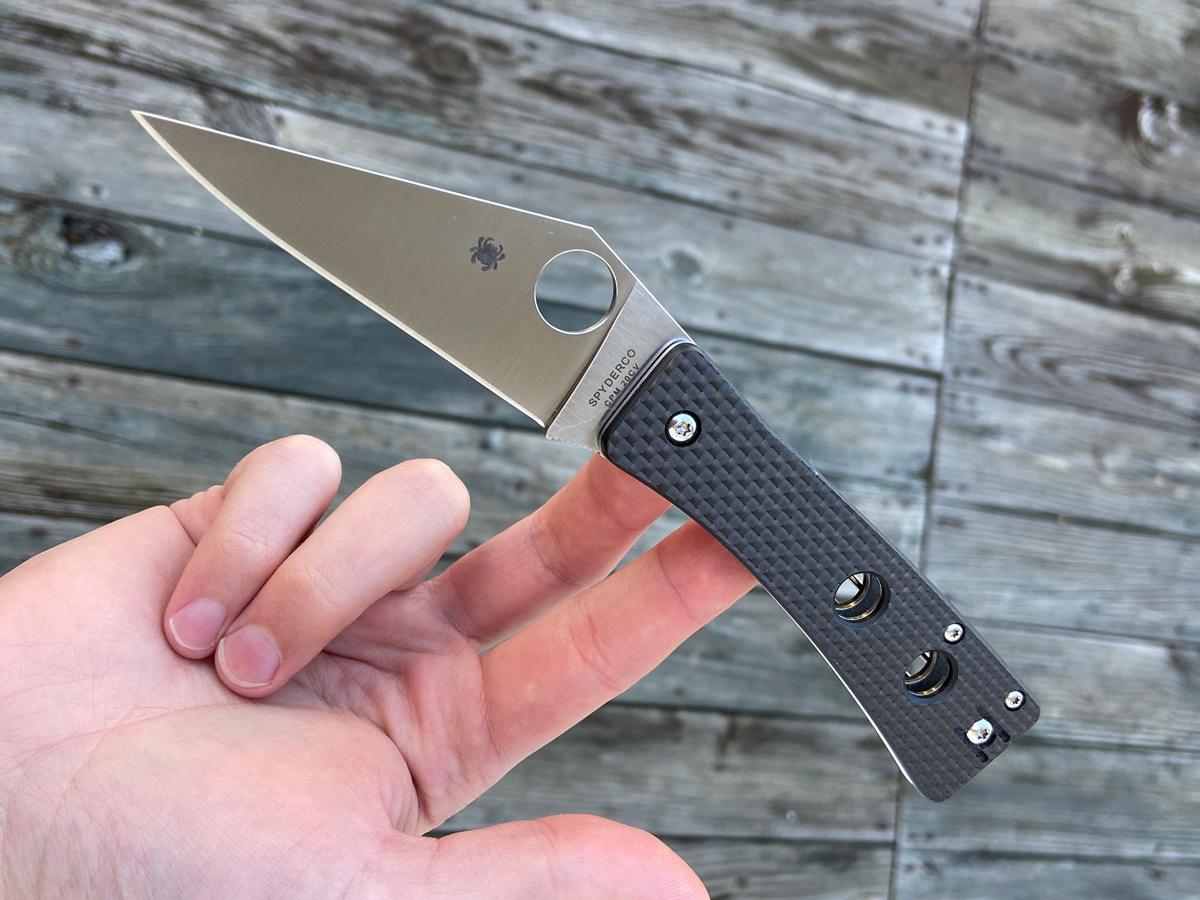 The Spyderco Watu is the sequel to a cult classic design from the Spyderco archives, the long-discontinued Chokwe. Both knives are inspired by an ethnic knife from Central Africa, from which they inherit their coffin-shaped handles, pointy blade shapes, and twin holes in the handle.
Spyderco has never been one to back away from an odd-looking knife. The response to the Watu has been unsurprisingly polarizing – some love the unique and angular design; some, not so much. What really matters, though, is how it works: with an extra-thin 20CV blade and full flat grind, this is easily one of Spyderco's best slicers. The pointy tip isn't just a sliver-picker; it's an actual sliver! And despite its hard-edged looks, the handle is quite comfortable. As an added bonus, a portion of all Watu sales is donated to Keep a Child Alive, a non-profit that provides life-saving treatment to those affected by the HIV/AIDS epidemic in Africa and elsewhere.
Blade Length: 3.26″
Closed Length: 4.17″
Overall Length: 7.35″
Cutting Edge: 2.88″
Blade Thickness: 0.100″
Blade Material: CPM-20CV Stainless Steel
Blade Grind: Full-Flat
Blade Finish: Satin
Handle Material: Carbon Fiber/G10 Laminate
Locking Mechanism: Compression Lock
Pocket Clip: Wire (Tip-Up, Right/Left Carry)
Model Number: C251CFP
Weight: 3.0 oz.
Made in Taiwan
---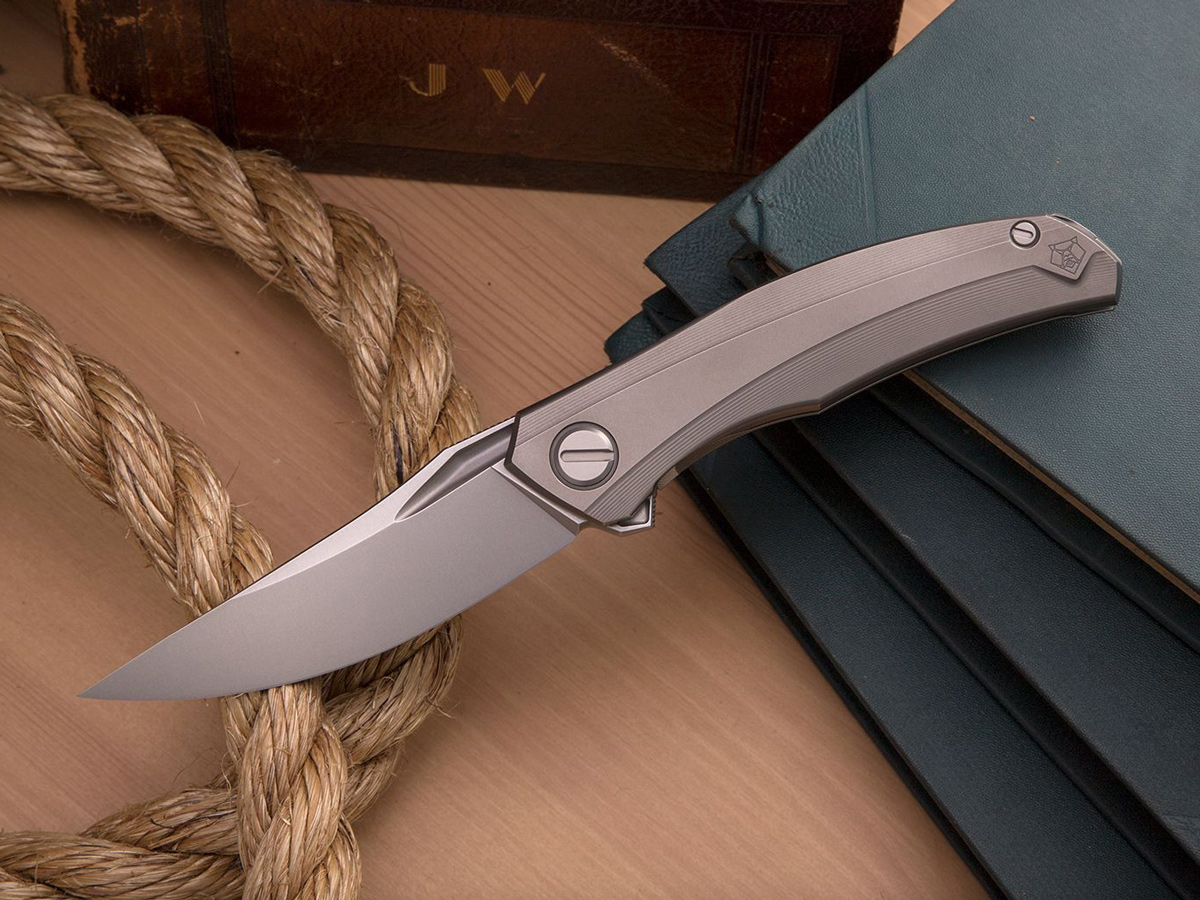 The Quantum is the first all-new design from Shirogorov Knives in some time. Coming from a brand that does most of its innovation on the inside of their knives, that alone would be news worth sharing, but the look of the Quantum is also a significant departure from the rest of their production line.
The upswept M390 blade gives it a more exotic look than the drop point designs we're used to seeing from them. There's more curve here, more flow. The flipping action is impeccable, naturally, but the flipper tab is a bit lower profile for a smoother feel in the pocket. We're thrilled to see Shirogorov offering new production designs that showcase their ultra precise machining, clean look, and buttery action.
Blade Length: 3.75″
Cutting Edge: 4.0″
Closed Length: 5.0″
Overall Length: 8.75″
Blade Material: Bohler M390 Stainless Steel
Blade Thickness: 0.156″
Blade Grind: Flat
Blade Finish: Stonewash
Handle Material: Milled Titanium
Handle Thickness: 0.51″
Locking Mechanism: Frame Lock
Pivot Assembly: Multi-Row Bearing System
Pocket Clip: Titanium (Tip-Up, Right Carry)
Weight: 4.66 oz.
Includes Shirogorov Cloth and Certificate of Authenticity
Made in Russia
---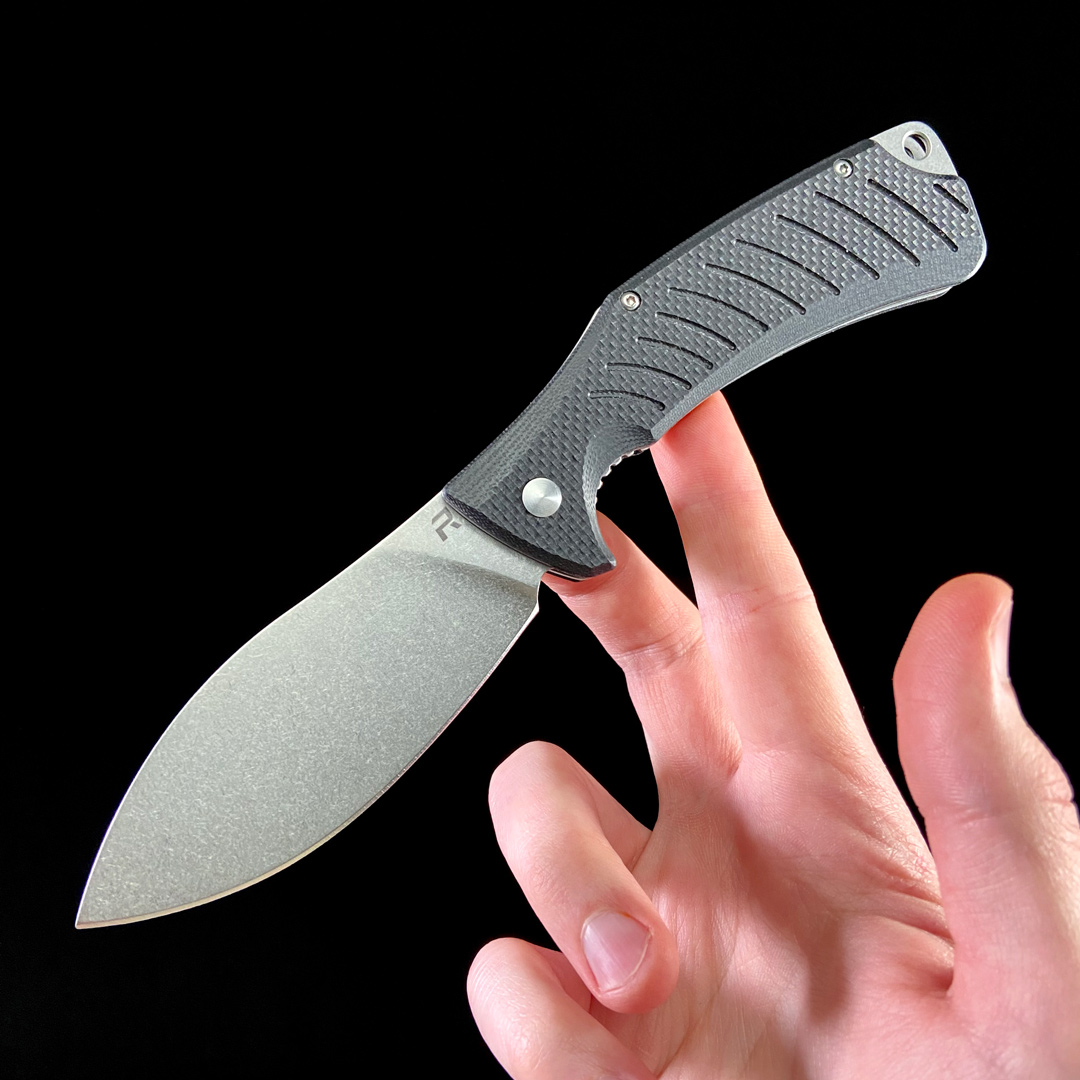 Bladerunners Systems, known for making some of the best Balisong knives around, is branching out with their REVO line. These mid-market knives offer Bladerunners Systems' trademark style on conventional folders and fixed blades. Each knife in the REVO line has a unique feature that helps it stand out from your usual carry, but our favorite by far is the new Ness and its wide Nessmuk-inspired blade. 
A traditional nessmuk is a fixed blade knife, characterized by a lozenge-shaped blade with a continuously curved edge. It's long been a popular choice in the bushcraft community for its ability to multi-task. The broad blade and sweeping edge make it adept at both wood work and food prep; a great combination in a bushcraft knife.
With the REVO Ness, BRS has done an admirable job of translating the multi-purpose character of the Nessmuk into an everyday carry folder. The flipper deployment is crisp and confident, and the flipper tab tucks away when the knife is open so as not to interfere with the ergonomics. The pocket clip is also excellent, making this an easy knife to recommend for anyone looking for an EDC that does it all.
Blade Length: 3.60″
Cutting Edge: 3.375″
Closed Length: 4.70″
Overall Length: 8.0″
Blade Material: D2 Tool Steel
Blade Thickness: 0.125″
Blade Style: Nessmuk
Blade Grind: Flat
Blade Finish: Stonewash
Handle Material: Milled Black G10
Handle Thickness: 0.48″
Liner Material: Stainless Steel
Locking Mechanism: Liner Lock
Pivot Assembly: Bearings
Pocket Clip: Deep Carry Stainless Steel (Tip-Up, Right Carry)
Weight: 4.8 oz.
Made in China
---
Want to See More Great New Knives?