We've got an updated classic to show you this week from SOG, as well as a new fixed blade from Kershaw that is poised to become an excellent choice for the budget-minded adventurer. Plus: a water purifier that kills viruses, bushcraft folding knives, a new survival machete, and more.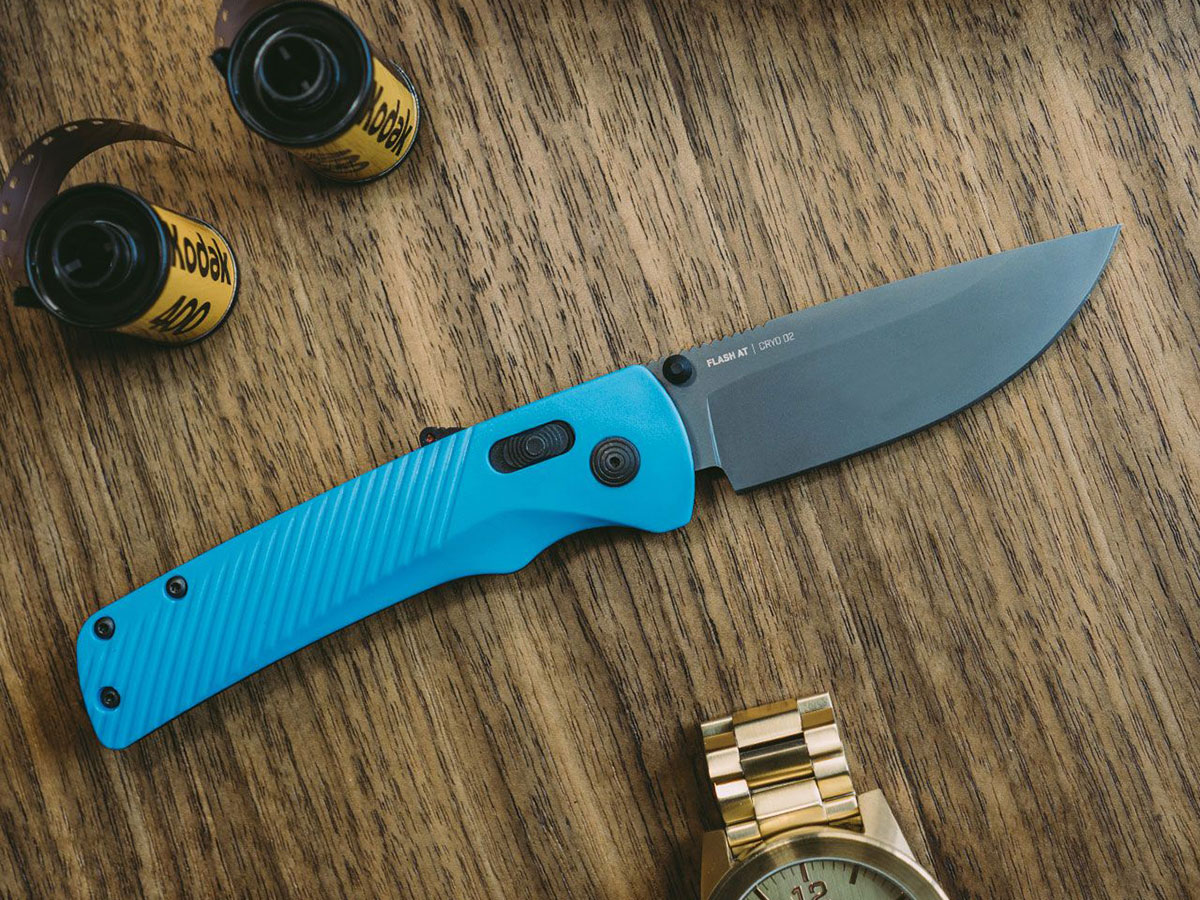 SOG's latest updated classic is the Flash AT with an all-new lock system and a versatile design. The spring-assisted action is impressively strong, and the ambidextrous lockback is highly effective. The handle will allow both big and small hands alike to harness the nearly 3.5" of cryo-treated, TiNi coated D2 blade steel. This is one of those designs that you can take right from your daily grind to your weekend getaway and it won't miss a beat!
Blade Length: 3.45″
Closed Length: 4.74″
Overall Length: 8.29″
Blade Material: D2 Tool Steel
Blade Thickness: 0.12″
Blade Style: Drop Point
Blade Grind: Flat
Blade Finish: Black Titanium Nitride
Handle Material: Glass Reinforced Nylon
Locking Mechanism: AT-XR Lock
Pivot Assembly: AT Assisted Technology
Pocket Clip: Deep Carry Stainless Steel (Tip-Up, Right/Left Carry)
Weight: 4.49 oz.
Ambidextrous Spine-Mounted Safety
Made in Taiwan
---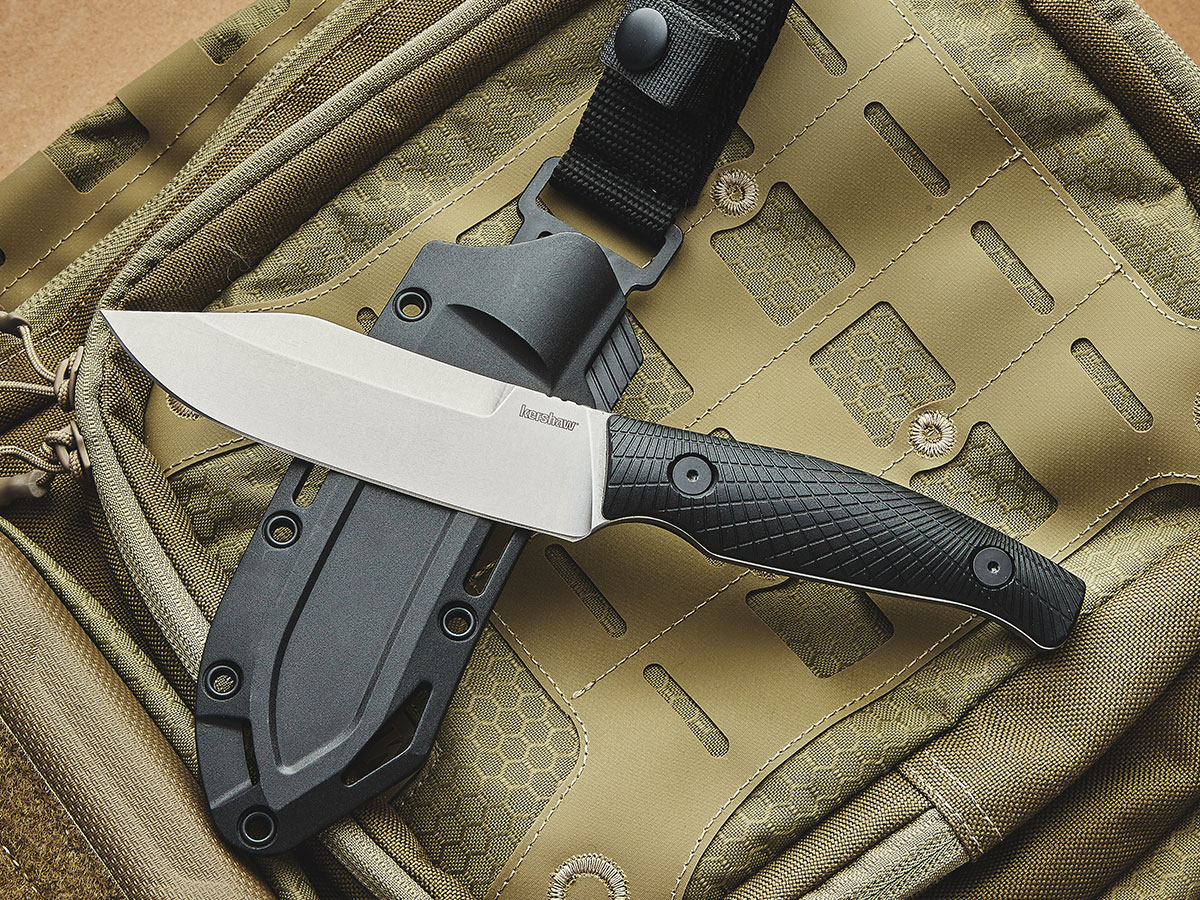 Camping? Hunting? Food prep? The new Kershaw Camp 5 does it all for a very affordable price. The hard-working D2 blade is optimized for highly efficient cutting thanks to its flat grind and broad swedge that minimizes resistance as you cut. Lightweight GFN handles provide easy and effective gripping power and a versatile sheath system keeps things secure while you are adventuring.
Blade Length: 4.75″ (12.2 cm)
Overall Length: 9.125″ (23.3 cm)
Blade Material: D2 Tool Steel
Blade Style: Bowie
Blade Finish: Stonewash
Handle Material: Black GFN (Glass Filled Nylon)
Sheath Material: Black GFN
Weight: 5.7 oz. (213 g)
Made in China
---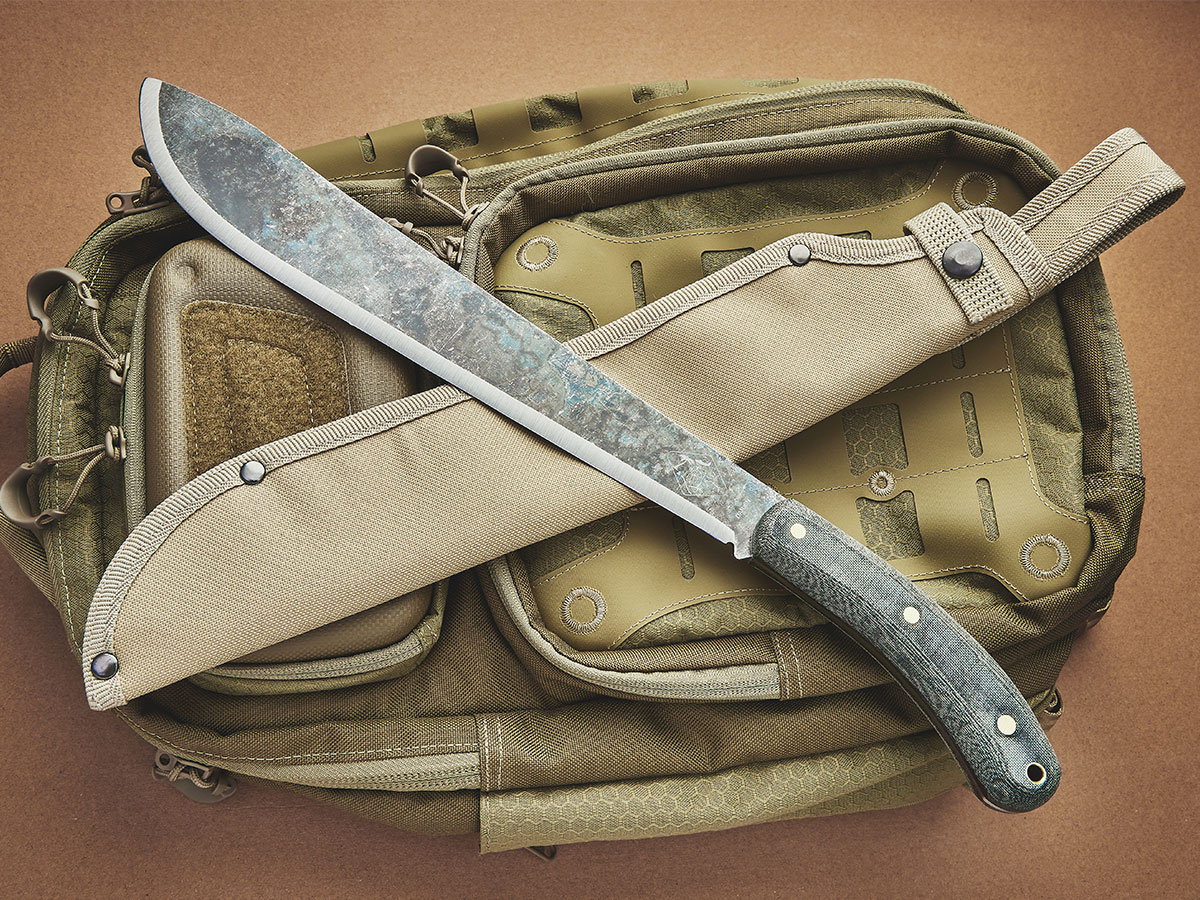 A solid machete has been the "one tool option" for countless cultures throughout history, so what better way to equip yourself for survival than with a blade like the Darien? This effective blade can do it all with a weight forward design that slashes and chops then narrows down at the back to keep things balanced for fine jobs like cutting notches or making feathersticks. With Micarta handles to keep your hands comfy and secure, this really is a tool you can bet your life on.
Blade Length: 12.375″
Handle Length: 5.8125″
Overall Length: 18.1875″
Blade Material: 1075 Carbon Steel
Blade Thickness: 0.094″
Blade Hardness: 54-56HRC
Blade Style: Machete
Blade Grind: Flat
Blade Finish: Condor Classic
Handle Material: Micarta
Sheath Material: Canvas
Sheath Color: Tan
Weight: 15.5 oz.
Weight with Sheath: 20.0 oz.
Made in El Salvador by Condor Knife & Tool
---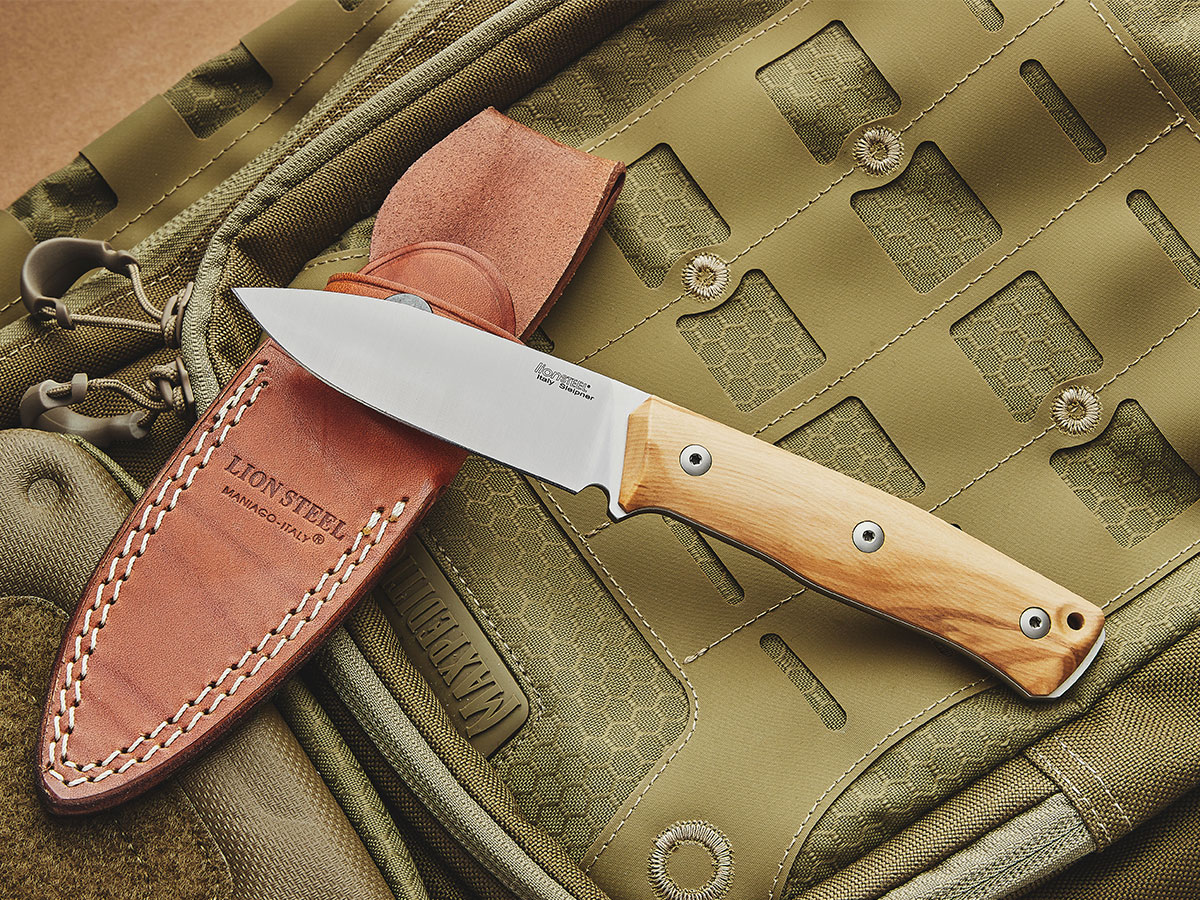 Part bushcrafter, part compact survival knife, the B35 is the perfect size to accompany you on any outdoor excursion. The Sleipner steel used in the blade gives you premium performance while the comfortable handle offers a full grip that lets you work the knife hard with no hot spots. Take your pick from beautiful wood handles or even more rugged G10 or Micarta options.
Blade Length: 3.54″ (90 mm)
Cutting Edge: 3.43″ (87 mm)
Handle Length: 4.45″ (113 mm)
Overall Length: 7.99″ (203 mm)
Blade Material: Sleipner Tool Steel
Blade Thickness: 0.15″ (3.7 mm)
Blade Hardness: 60-61HRC
Blade Style: Spear Point
Blade Grind: Flat
Blade Finish: Satin
Handle Material: Available with G10, Micarta, Olive Wood, or Santos Mahogany
Handle Thickness: 0.67″ (17 mm)
Sheath Material: Brown Leather with Double Seam
Weight: 4.83 oz. (137 g)
Designer: Michele "Molletta" Pensato
Made in Italy
---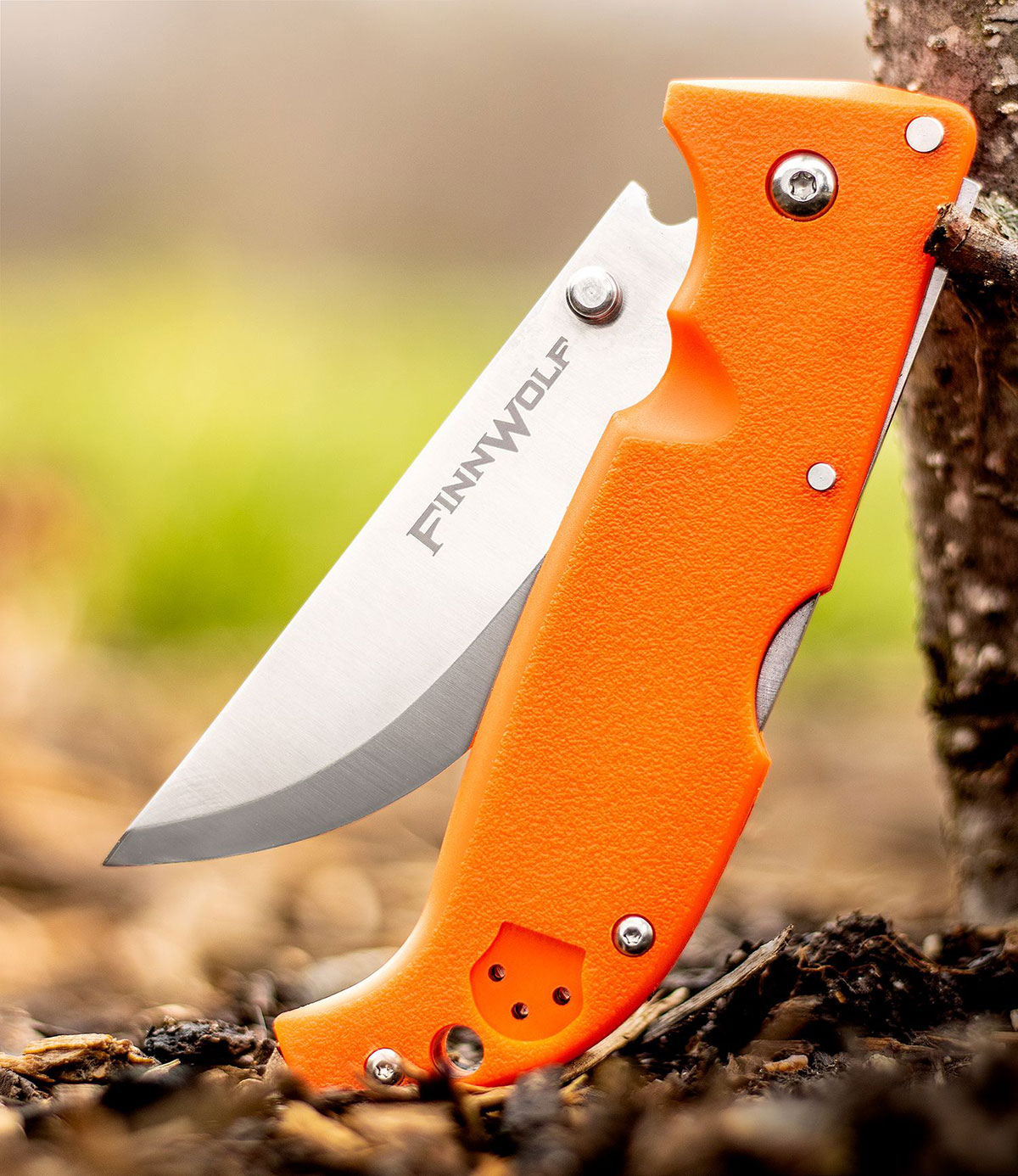 A bushcraft classic, the Finn Wolf is ready to make memories with you as you enjoy the outdoors. Equipped with the Tri-Ad lock for new levels of safety and security, this knife is utterly reliable in the toughest, most uncompromising conditions. Multiple color options ensure easy visibility and an AUS-8 blade with a wickedly sharp Scandi grind completes the package, making this perfect for campers and bushcrafters everywhere.
Blade Length: 3.5″
Blade Thickness: 3 mm
Overall Length: 7.875″
Steel: Japanese AUS-8 Stainless Steel
Blade Grind: Scandinavian
Weight: 3.4 oz.
Handle: Griv-Ex (Grivory)
Handle Length: 4.375″
Pocket Clip: Ambidextrous Pocket/Belt Clip
Made in Taiwan
---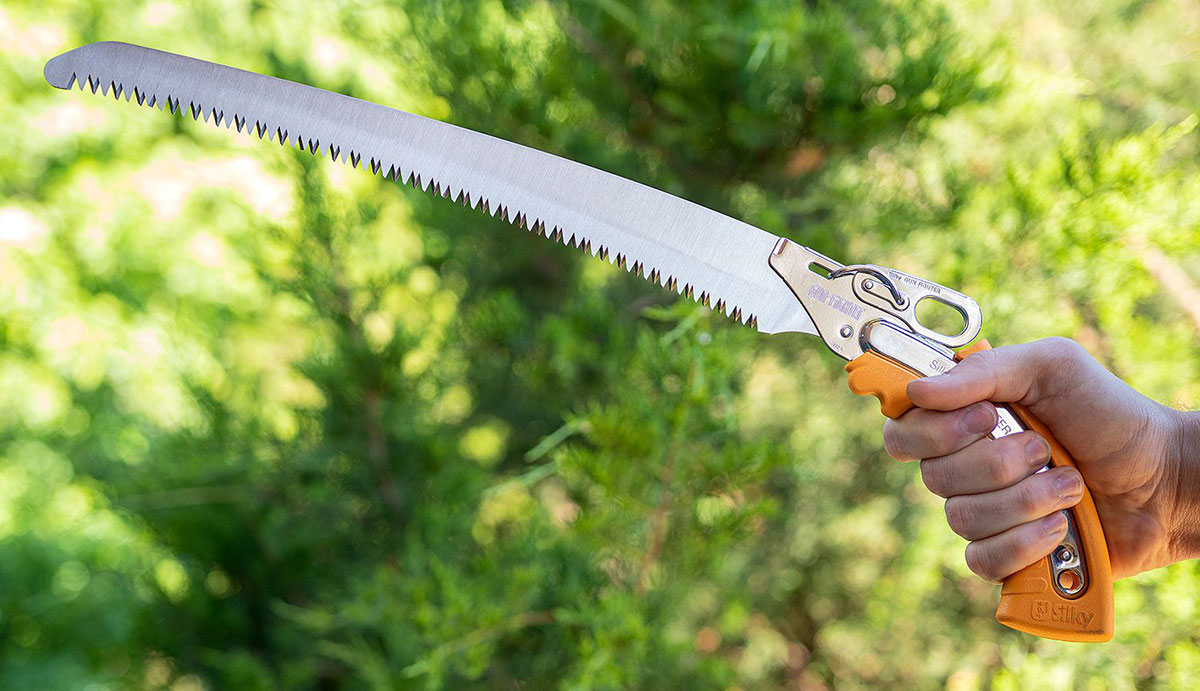 Perfect for camping, survival, or just plain yard work, we can't say enough good things about Silky Saws. These are simply the most efficient and fast-cutting hand saws that money can buy. Made in Japan these models come equipped with comfortable pistol-grip handles and high-quality rigid sheaths and are available in several different lengths to get any job done.
---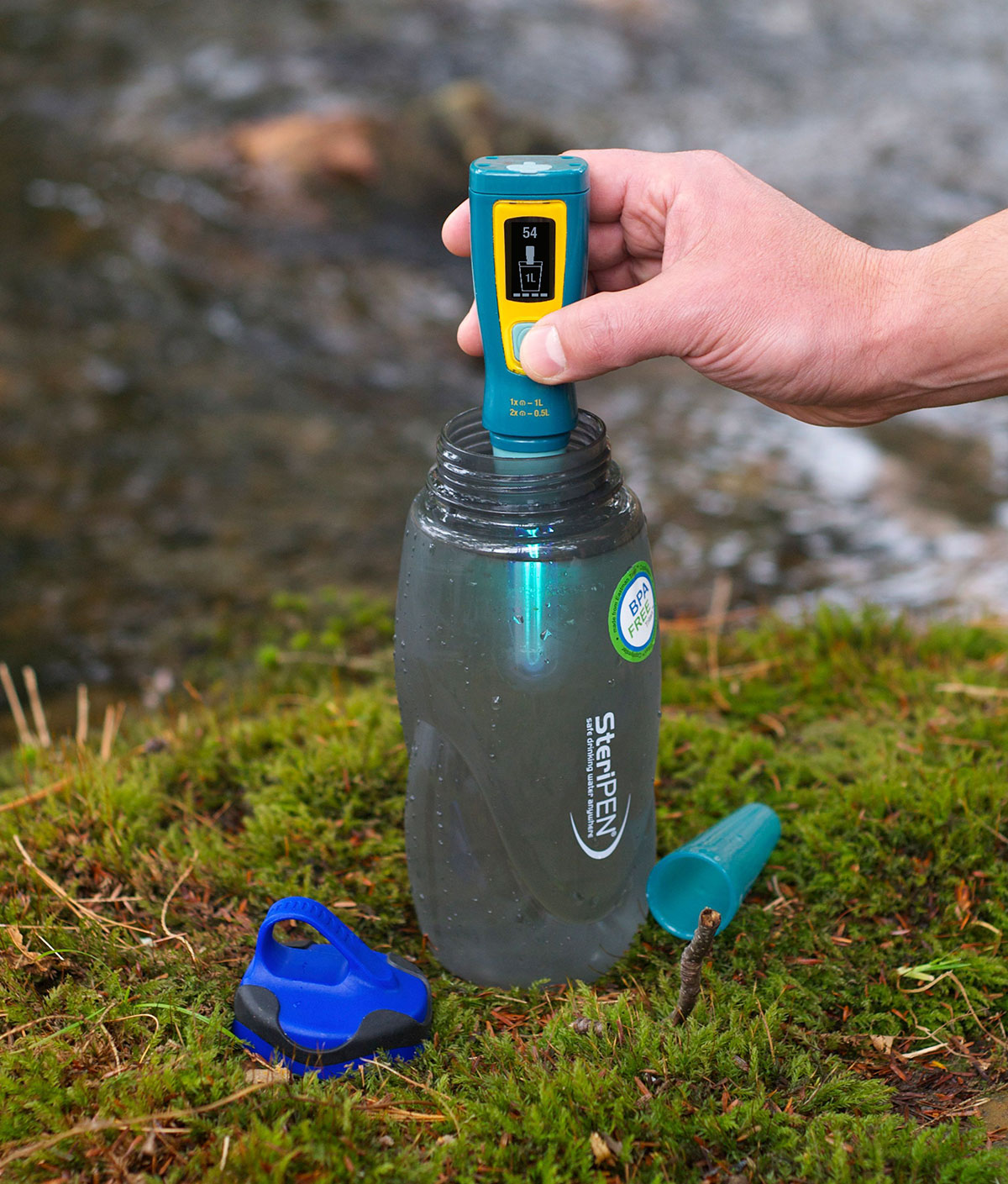 Harness the brilliant power of the sun to keep you healthy! The powerful UV light from these devices kills bacteria, protozoa, and even viruses, ensuring you have safe drinking water when out on the trail. Not just for camping and hiking, these are a great travel accessory, especially when headed overseas to countries where water cleanliness may be suspect.
---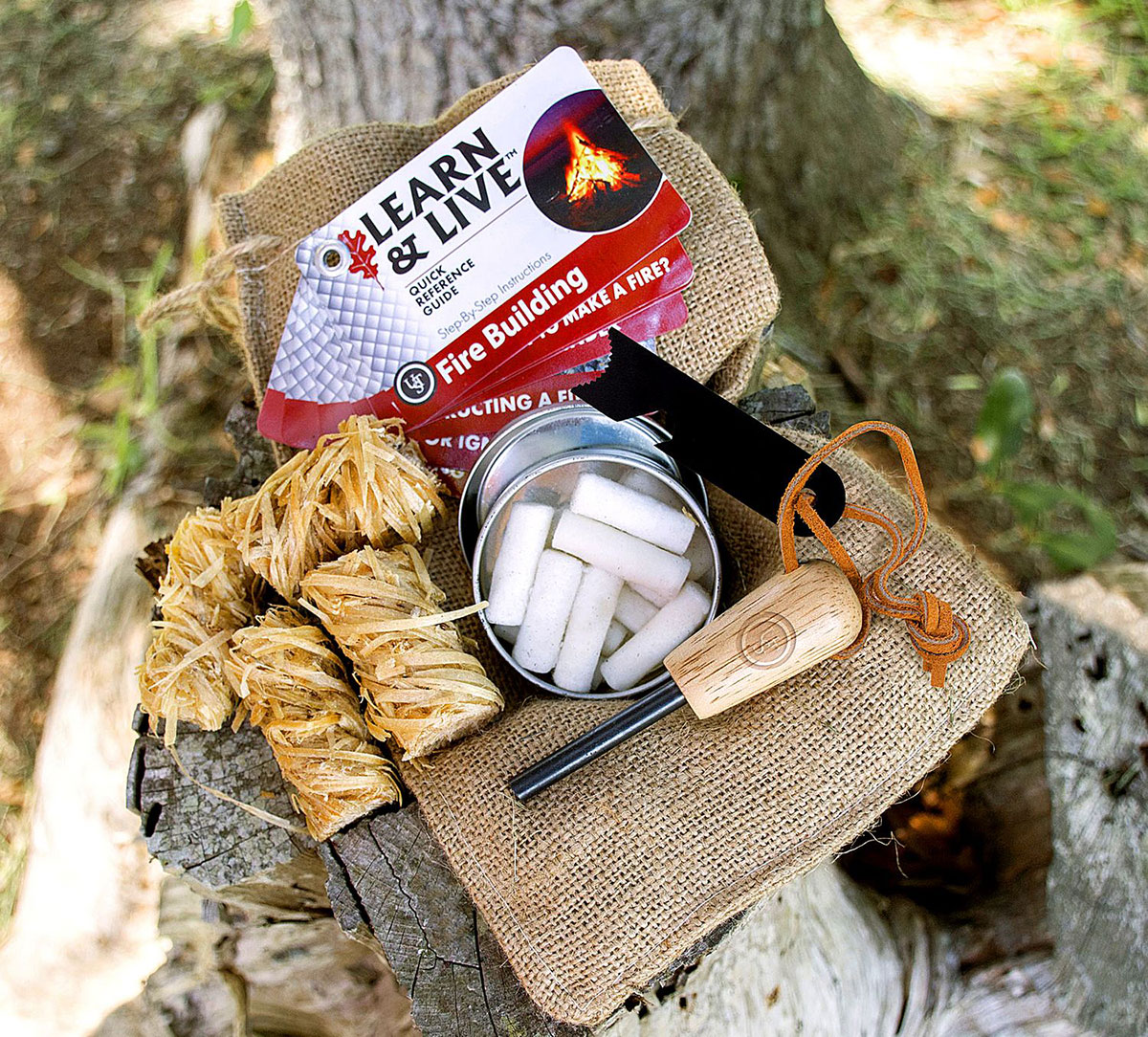 Failing to prepare is preparing to fail. Get your prepping done now with our selection of survival kits from UST Ultimate Survival. Be ready for anything with our wide selection of survival kits. They range from compact units with waterproof cases, firestarting kits, first-aid kits, and "Learn & Live" waterproof cards full of essential survival instructions.