Cultrotech Custom Zhim Flipper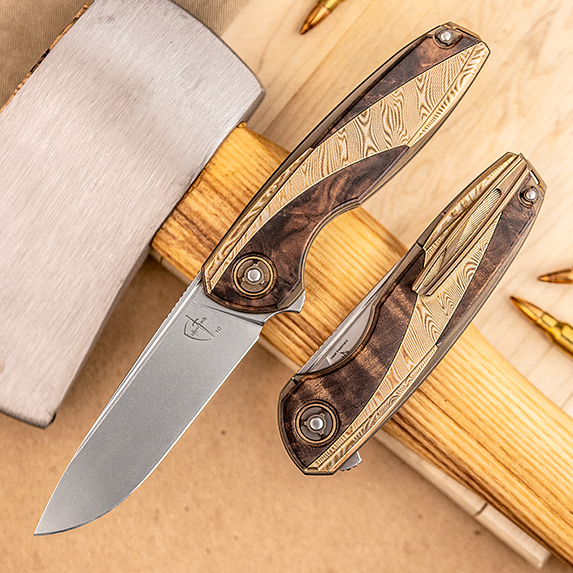 The Zhim is your typical Cultrotech knife sized perfectly for everyday carry. This means that it rides on washers and is one of the most precise, beautiful pieces anywhere on earth. For those who prefer more compact knives and aren't willing to sacrifice, turn to a Cultrotech Zhim.
Chris Reeve Striped Platan Damascus Sebenzas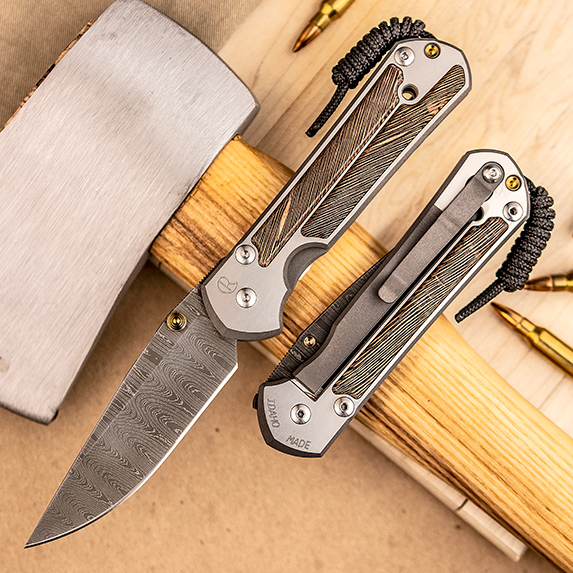 Striped platan wood and Chad Nichols Damascus are like a match made in heaven. These two contrasting patterns work in tandem to create a tool that is both built to perform and built to amaze. It will rival any custom knife out there.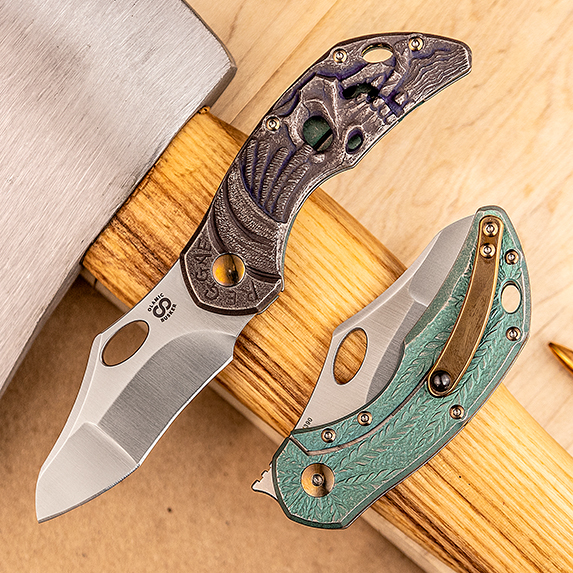 We're kind of amazed that these one-off and engraved Olamic Cutlery pieces are still in stock as they are some of the most spectacular knives they've ever created. We've got a number of models available, plus a great selection of their industry leading mid-techs.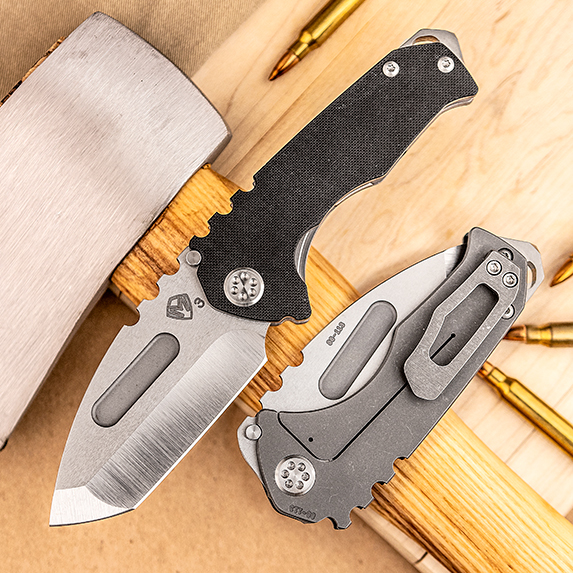 If you want a knife that will not fail you…ever, reach for a Medford. Greg designs his knives to outperform your expectations in the most demanding places on earth, never compromising on strength, functionality, or the promise of American-made quality.
Handmade Custom Butterfly Knives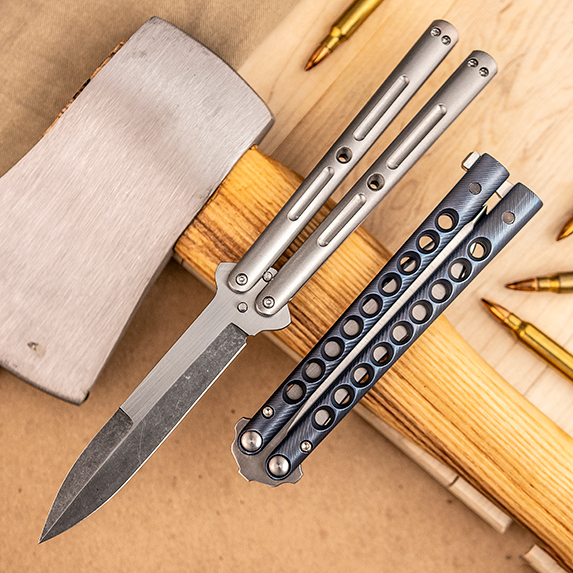 We have custom balisongs from some of the industry's best including Brian Beigler, Chuck Gedraitis, Les Voorhies, and Sergey Rogovets. Each is a unique expression of its creator and built for serious flippers and serious collectors alike.
Custom Knives from Dew and Koji Hara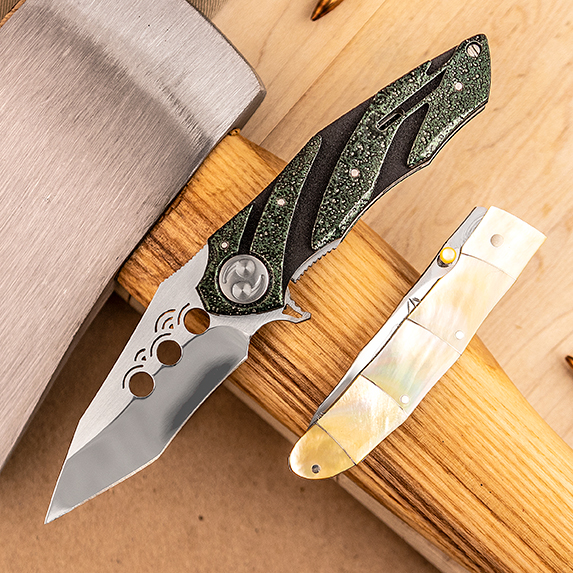 Knife House Hara, as their site is affectionately called, is the best place in the world to get handmade work from Koji and Dew. But if you want something without the long wait, we have an incredible selection of their meticulous work for you to choose from ready to ship.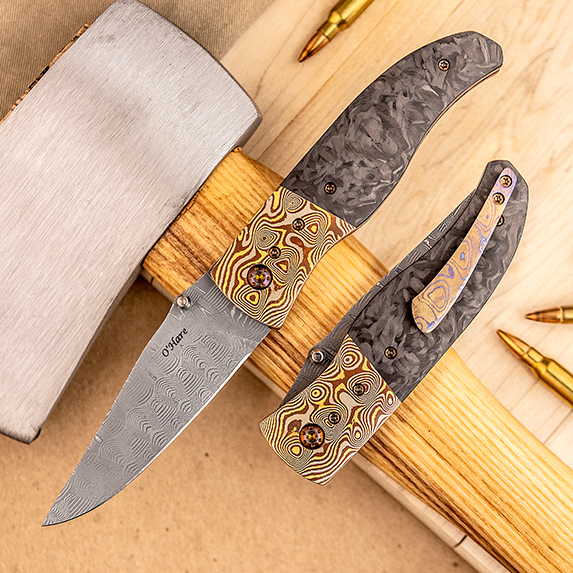 Not only does Sean O'Hare craft highly refined user knives, he also makes some of the best art knives in the business – and we've got some of both! There is not a thing out of place on these knives, with perfect seams and great fit and finish. From titanium and carbon fiber to mother of pearl, these stunners deserve a look.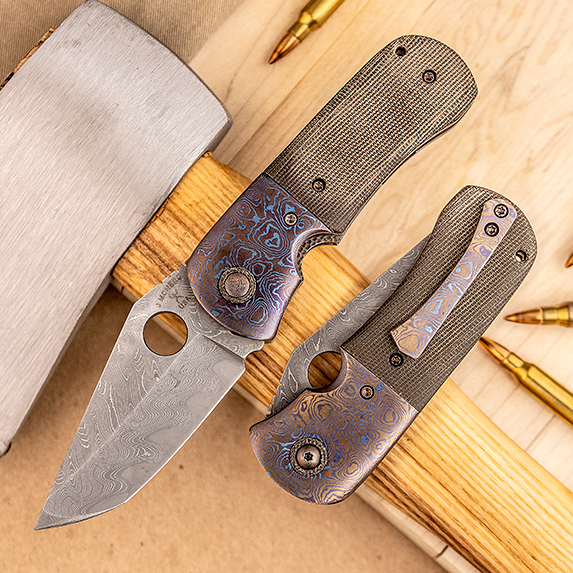 With an old school style and a sincere, genuine personality, Jonathan McNees is one of our favorite custom knifemakers. His designs are uniquely his own, which is refreshing in this day and age, and are always built with hard use in mind.
Coming soon we have another Walter Brend #2, a bunch of colored handle Microtech OTFs, and more titanium from Mark Mummert. Which knife are you looking forward to seeing? Let us know in the comments!