The Endura and Delica are two of Spyderco's most enduring models. Each is currently in their fourth generation and better than ever. Now joining this lineup is the brand-new Endela, which sits right between these two in terms of size. Not too big, and not too small, it perfectly bridges the gap to create a brand new EDC knife, and it just feels right.
The Blade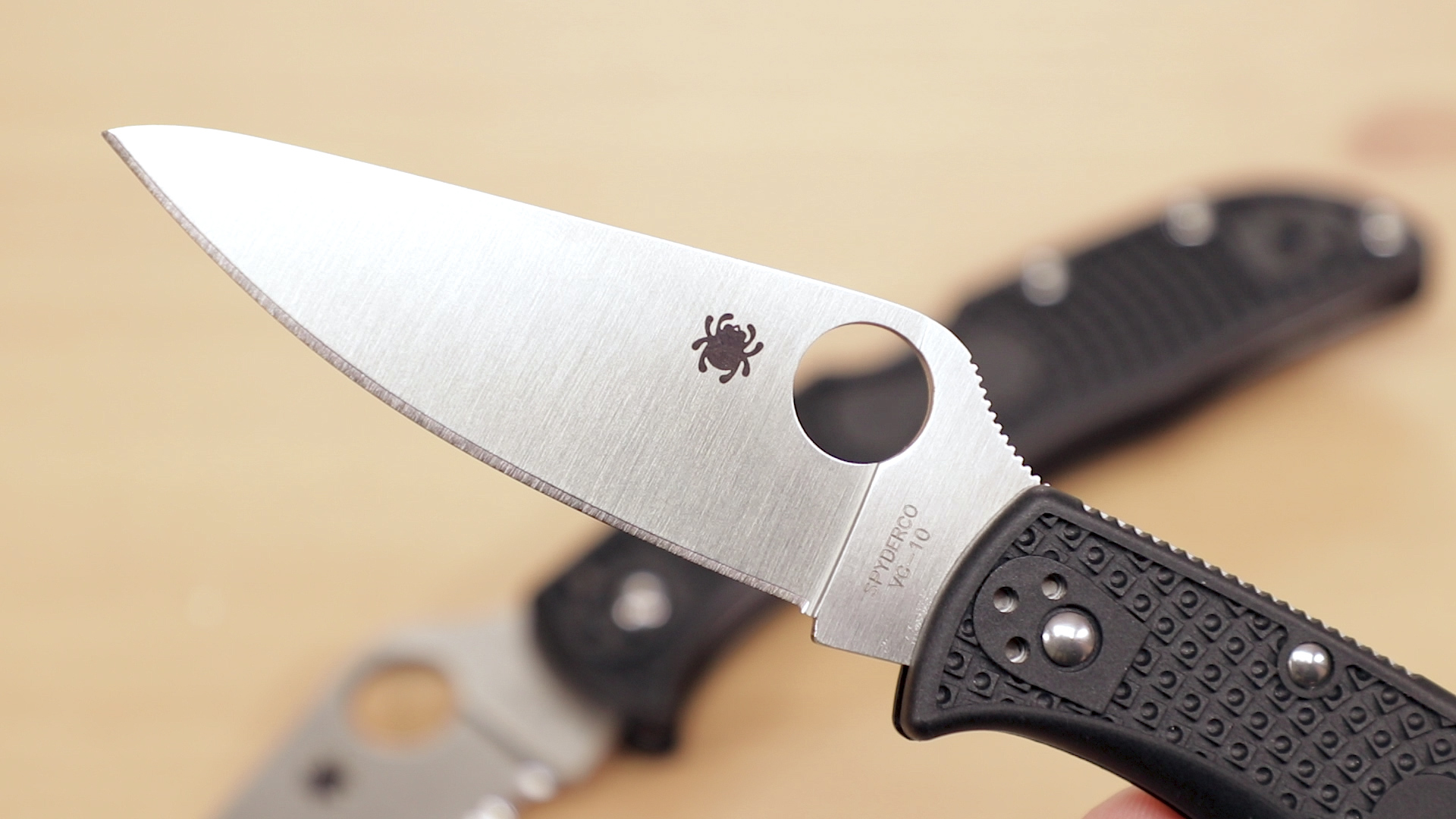 In expected fashion for the initial release, the blade is made from VG-10 stainless steel with a satin finish and a full-flat grind. Just like the Endura and Delica that we love, this makes for a highly efficient blade that's built for slicing and the VG-10 steel provides a lasting edge, corrosion resistance, and easy maintenance.
The Endela also takes a cue from its sister models when it comes to the tip of the blade. Previous iterations of those knives had a very acute point, but in order to get a little more strength, they dropped the spine a little bit right behind the point, making it more robust and less prone to snapping off.
As for the edge itself, it has a nice easy sweep to it, and this will feel very good, especially on long strokes, as it will follow the motion of your arm as you cut.
In addition to the plain edge model, they've also released a serrated version. This'll be perfect if you need to cut a lot of fibrous materials like rope or straps, or more industrial components, such as rubber hose.
The Lock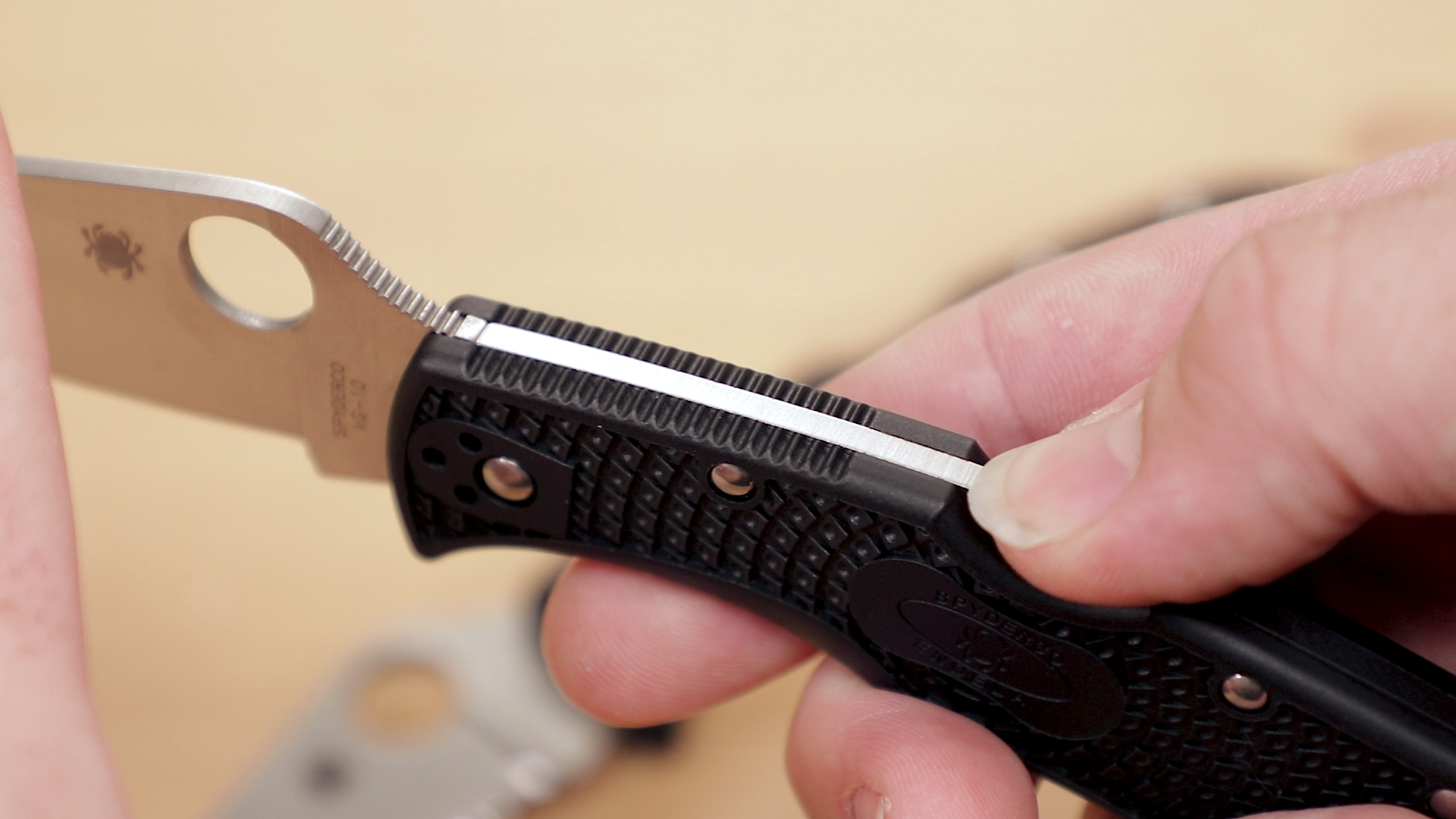 Making sure the blade stays open is a proven mid-lock back. Thanks to the Boye Dent (the semicircular cutout in the lockbar), it is easy to disengage when you're ready but it stays out of the way as you're using the knife.
This type of lock isn't biased to left or right-handers, either, making this design good for just about anybody. That's a theme you'll see a lot as we go on. For instance, Spyderco's signature opening thumb hole makes fluid deployment easy no matter which hand you are using, but like most lock backs, it's not exactly flippable, so keep that in mind.
Handles and Ergonomics
This is a design that locks into your hand thanks to the available texture. The handles feature Spyderco's bi-directional textured FRN. The formed pattern radiates out from the central logo, providing both forward and rearward traction in the areas that you need it most. It works well even when things are wet or slimy. And in addition to the grip, this material is also lightweight and plenty strong.
The knife is agile too and easily controlled. Behind the opening hole, we see a nice integrated thumb ramp on the blade, which lets you exert a good amount of leverage and precision into your cuts if you need it. It does have some jimping for extra traction, but even without gloves, they are very comfortable.
In addition to placing your thumb on that ramp, it also makes a good place to place your index finger when you are working in a pinch grip. I find this a great grip when you're trying to use the tip for draw cuts, such as things on a cutting board or craft mat.
Method of Carrying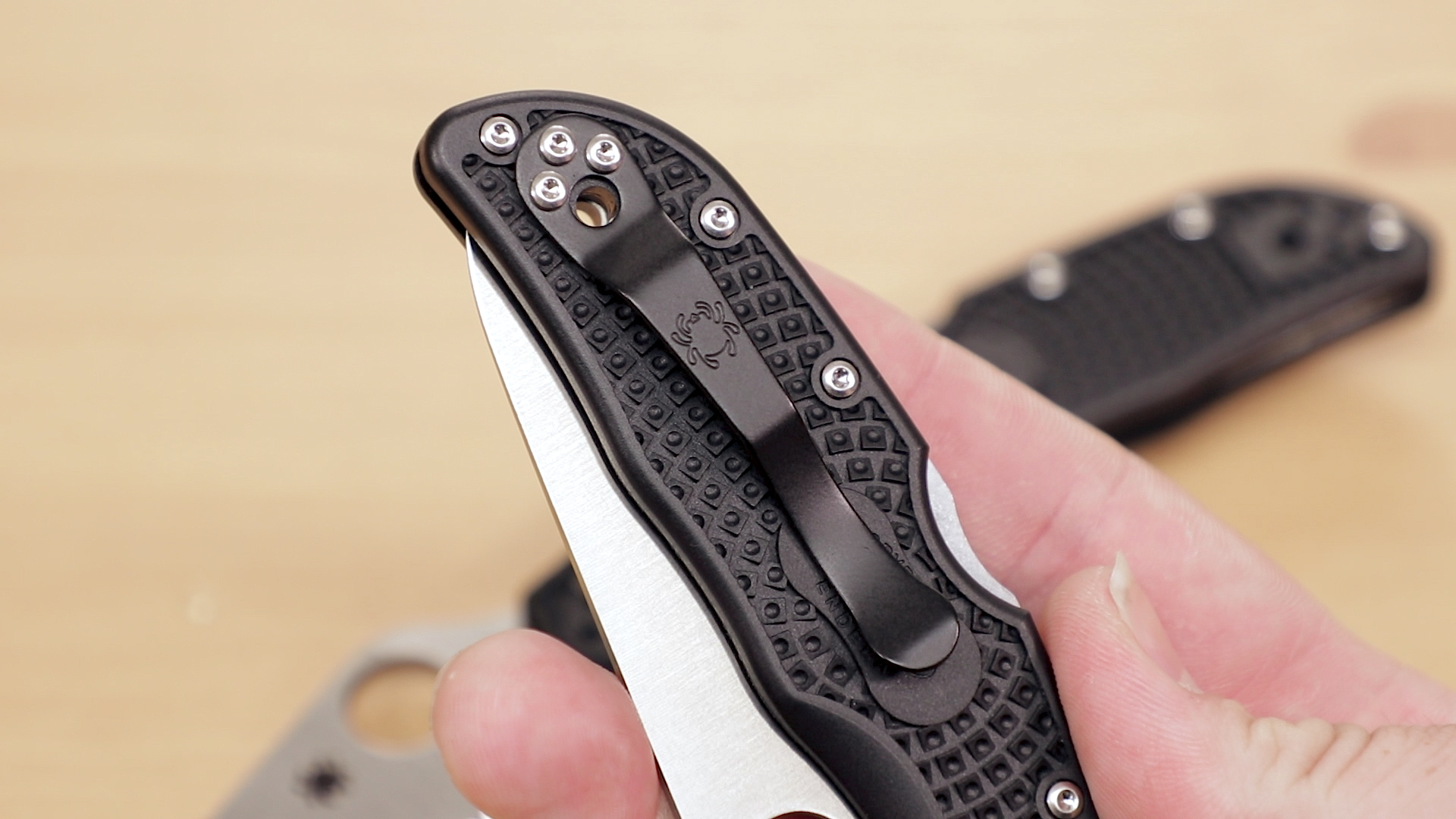 The pocket clip also plays a part in the ambidextrous usability of the Endela. It is a four-position clip, so you can carry it tip-up or tip-down on either side of the body.
Retention in the pocket is good with the pinch point landing on the molded logo so that the texture won't tear up your pockets. A nice little touch is a pass-through hole on the clip that, depending on which end you have it installed, reveals either the lanyard hole or the pivot. It makes for easy access while keeping the clip closer to the ends of the knife.
Verdict: Exactly What We Wanted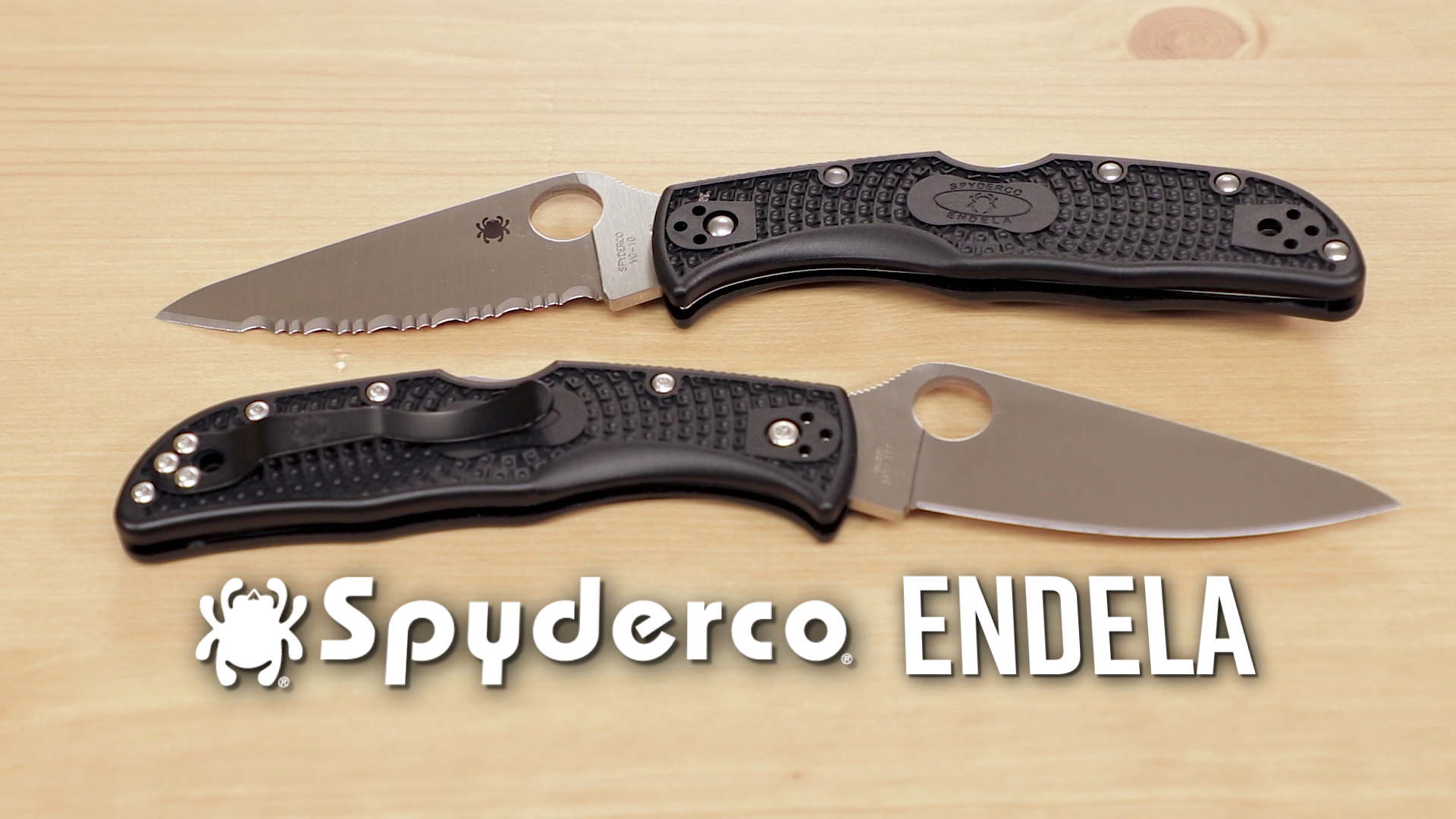 So that's the Endela. It may be exactly what you expected, but this is definitely a knife where the sum of the parts add up to even more. A true Goldilocks pick in the lineup, this knife is just right, and it feels destined for great things.
Be sure to let us know what you think of this knife, and to get your hands on one, click here to head over to KnifeCenter.com.