We put out an APB last week asking our Facebook followers what their favorite Spyderco knives were – and boy, did you guys deliver. We had a lot of entries featuring some great old and new Spydercos, so here's a list of your favorite folders that we agree are some of the top knives in the industry.
David W. had a tough choice when it came to which Spyderco knife to show off – he has SIXTEEN Enduras! Here's what he had to say about his favorite Spyderco:
"To me, the Endura is a great user: it fits my hand well, carries easily, and handles any package or carton I can throw at it. On the other side of things, Spyderco seems to come up with an endless supply of variants and sprint runs that make collecting it even better."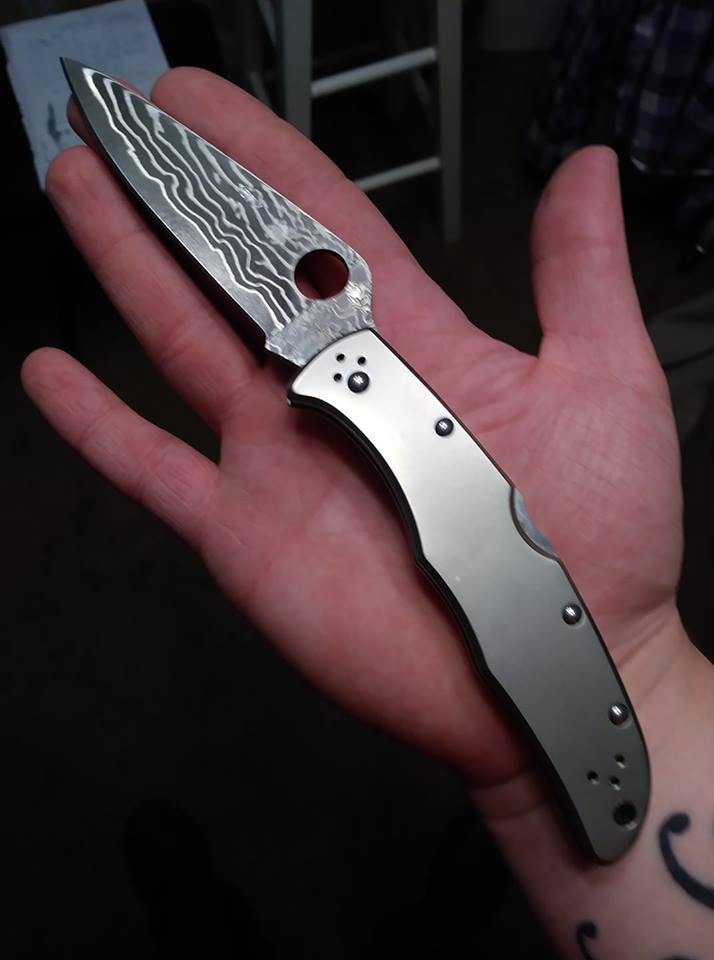 This Spyderco Endura Damascus model makes for one beautiful EDC. Photo Cred: David W
David isn't the only one that wanted to show off this popular Spyderco folder. Pavel R. describes the "knife crush" he had for his Endura before it was lost by a friend who had borrowed it:
"[The Endura] was my knife crush. Many knives came after her, but she will be in my heart forever."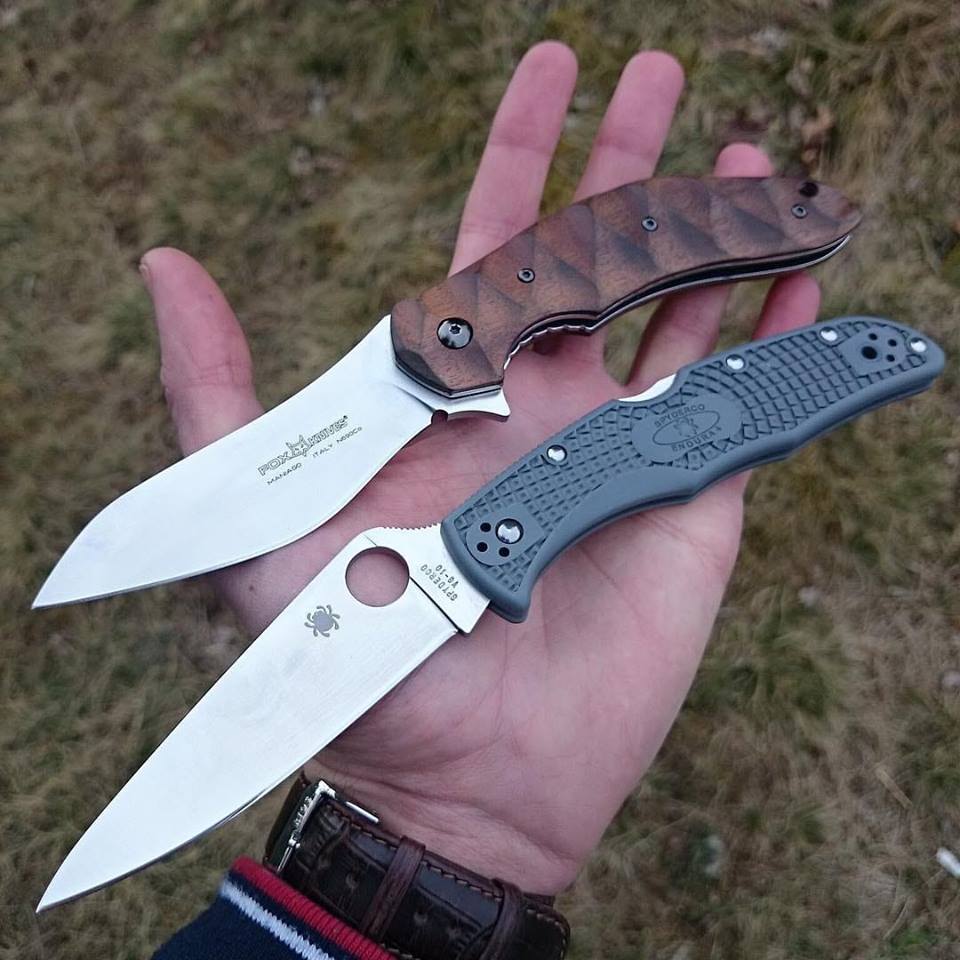 We can't blame Pavel for being heartbroken over the loss of his Spyderco Endura. His hope for a sprint run of this model may be a reality – we're thinking this new blue/gray FRN model may be his new love! Photo Cred: Pavel R
Spyderco C83 Persian
Dan T. hit us with an oldie, but a goodie – the original C83 Persian by Ed Schempp. The original Persian was produced back in 2004-2005, and you'll see some Eastern influence in the upswept blade and uniquely curved handle. That's not all that Dan loves about this classic Spyderco knife:
"One of the most beautiful pocket knives there ever was. Great curves. Great old school bolsters and Micarta."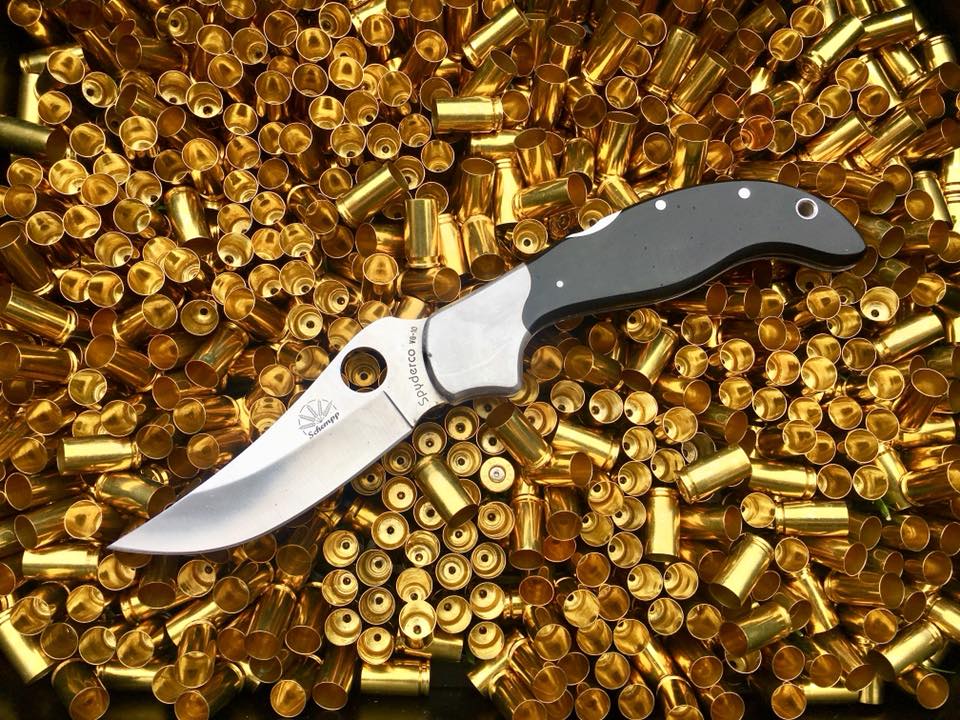 Ed Schempp's Persian isn't in production anymore, but we do have some Spyderco folding knives that sport a similar trailing point blade shape. Photo Cred: Dan T
Joseph H is a fan of another popular Spyderco knife – the Manix 2. The Manix is one of the best selling combat knife series we offer. As you can see, Joseph has one heck of a Spyderco collection. Why does he choose the Manix 2 over the rest?
"So far the Manix 2 is my favorite…because the locking mechanism is awesome and I really like the blade shape."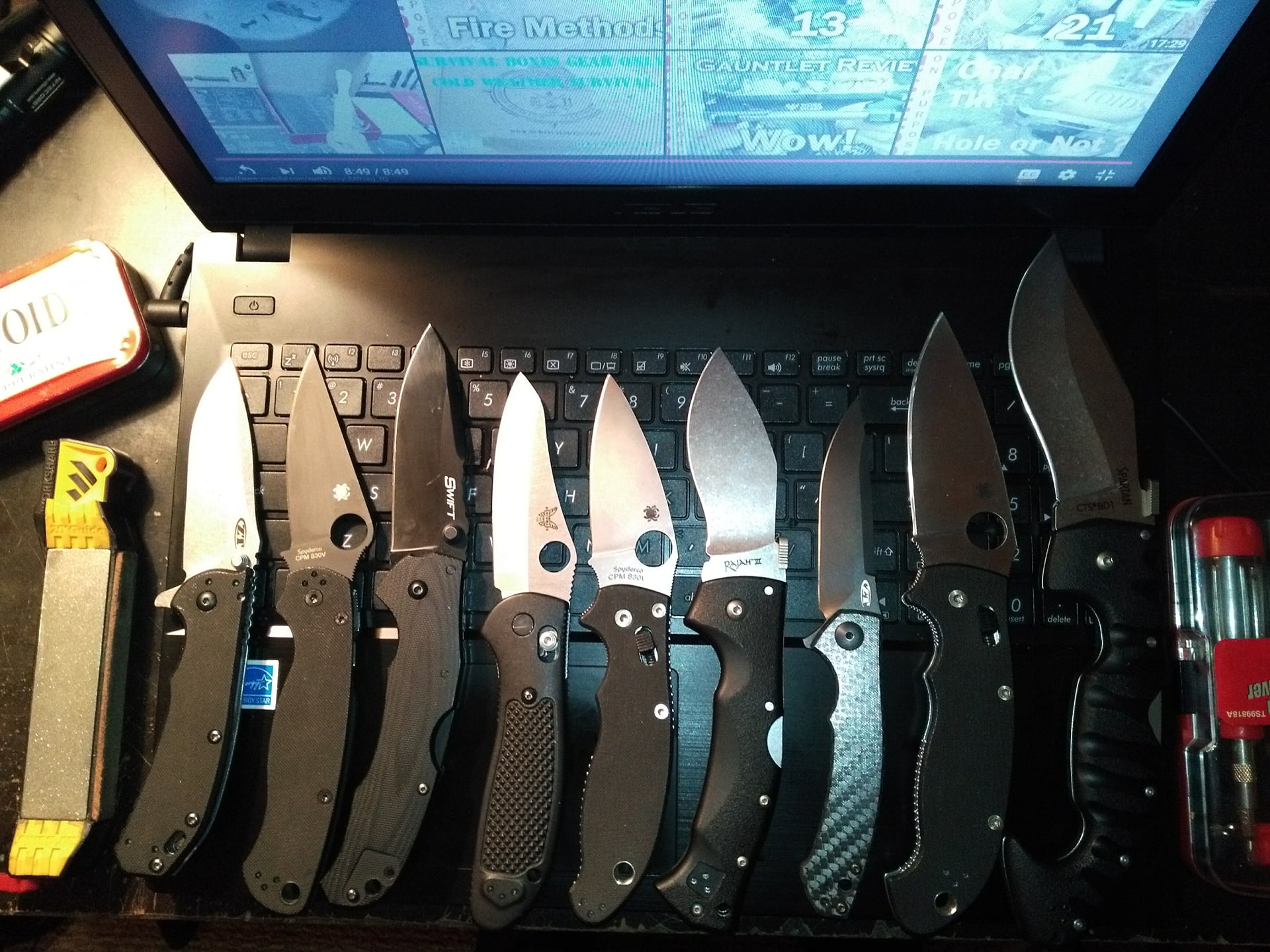 Funny that Joseph would take this shot on his keyboard…we may or may not be currently drooling on ours. These aren't all Spydercos, obviously – we see some Zero Tolerance and Benchmade models in here – but they do certainly stand out from the crowd thanks to those trademark Spyderholes. Photo Cred: Joseph H
A man of few words, Chris G. has only this to say about his Spyderco:
"My Techno, love it."
And what's not to love? The Techno packs a tremendous amount of strength and utility into an incredibly compact package. It also has a progressive European appearance that comes straight from the mind of Polish knifemaker Marcin Slysz.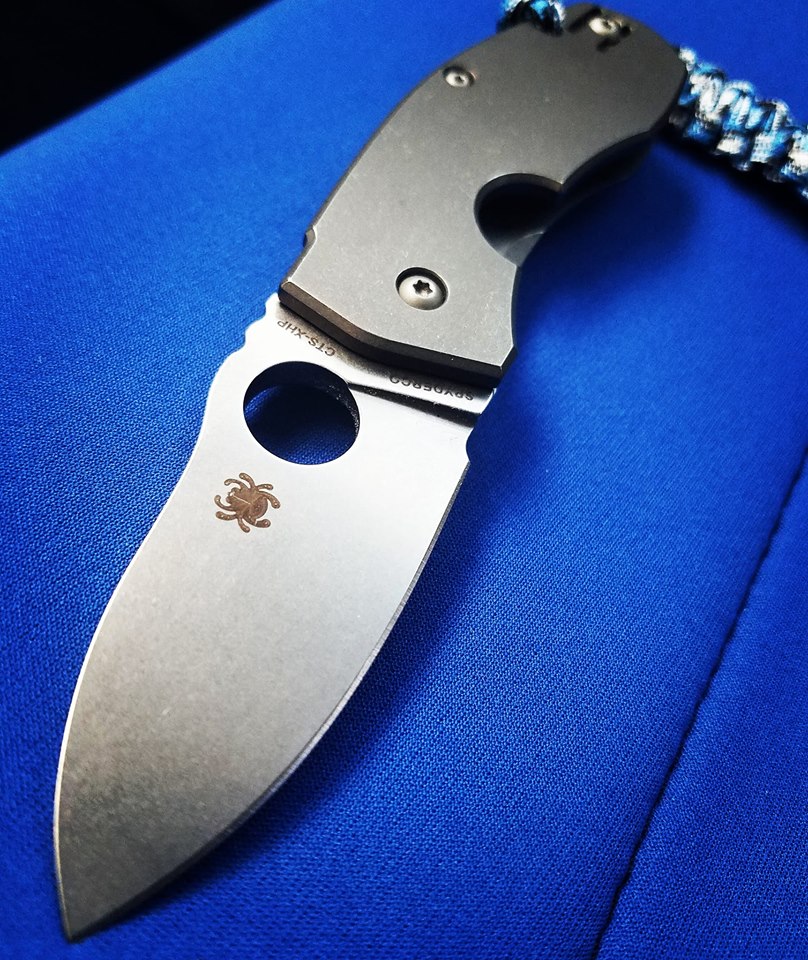 That CTS-XHP steel blade is a heavy hitter for Spyderco. Photo Cred: Chris G
Jonas N. also chose the Techno as his favorite Spyderco knife.
The Techno for all circumstances. 😉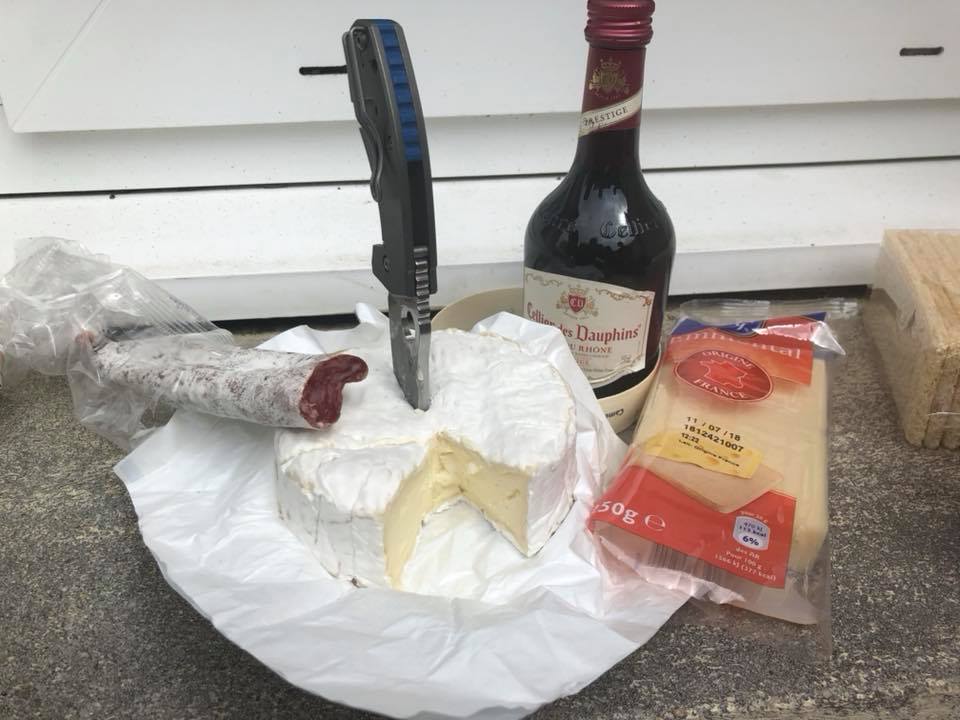 Jonas' photo of his Techno is the perfect argument for why everyone should have an EDC – and having a Spyderco as your everyday carry means you'll be the big cheese (sorry, we couldn't resist). Photo Cred: Jonas N
We were blown away by all the responses we had – thanks to everyone who sent us photos of their favorite Spyderco knives! If you want to be featured on the blog, make sure to follow us on Facebook, Instagram, and Twitter and share your best snaps with us.
KnifeCenter is the original and largest online catalog of cutlery, and that includes the best Spyderco folding knives in the world.