The release of Spyderco's Reveal catalogs is always a welcome surprise here at the KnifeCenter, and Reveal #6, which came out just yesterday, is packed with good news. Lots of new steel and material updates to existing models and a few all-new knives, too, including Spyderco's first balisong in over a decade! Everything listed here is available for pre-order, so let's take a look at some of the standouts!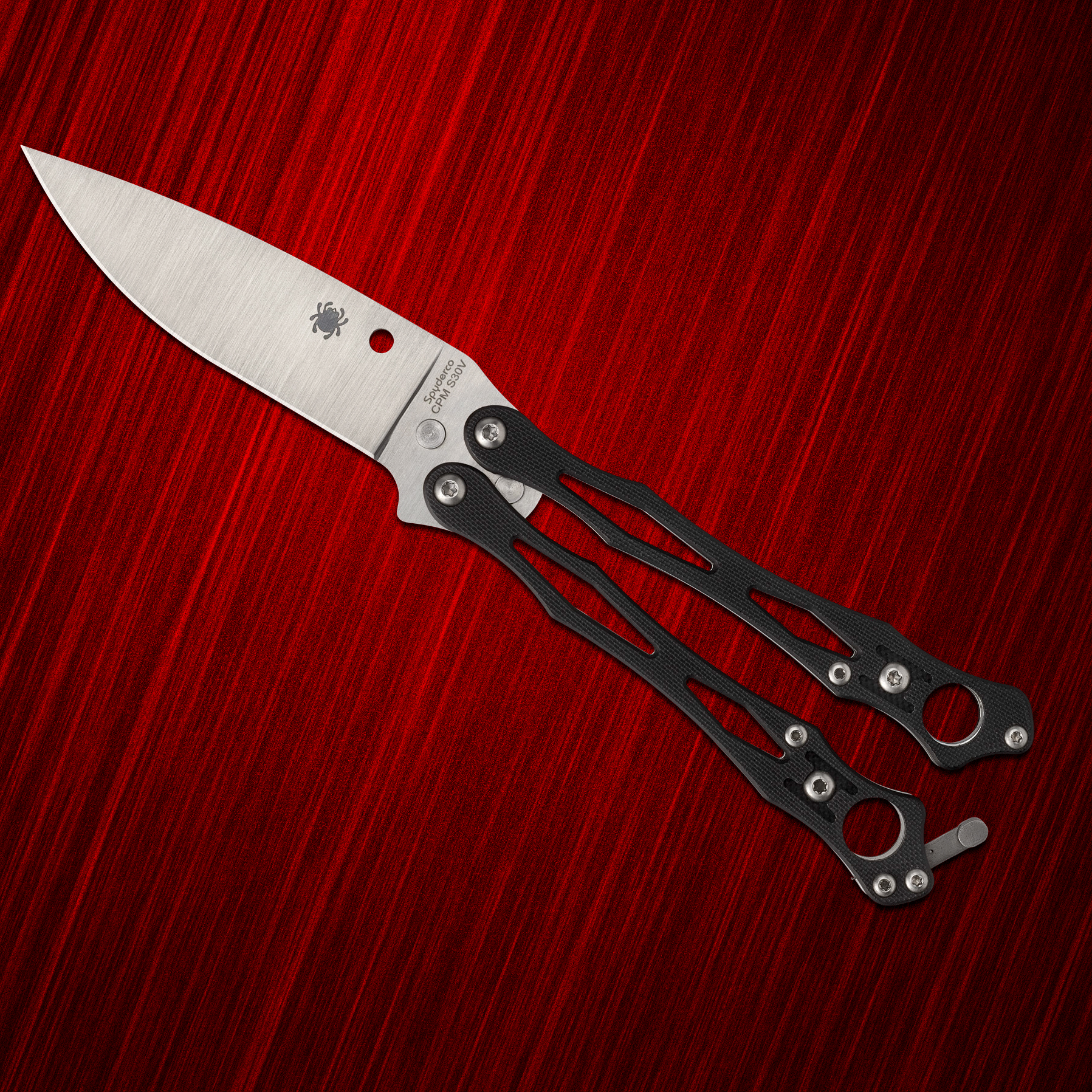 There are plenty of new knives for Spyderco fans looking for more cutting-edge blade steel options in more classic designs, but what stood out the most was the announcement of the Smallfly 2, which will be Spyderco's first true balisong to enter production in over a decade. Back then, Spyderco's balisongs were known less for their superior flipping action and more for their unique look and balance which made for dramatic-looking tricks.
The new Smallfly 2 has a utilitarian drop point blade shape, with Spyderco's characteristic full-flat grind. Made from S30V, it is certainly less dramatic than the original bayonet-style blade shape, but it should also be a better choice for everyday carry. It's also significantly shorter than most balisongs—only 3.4 inches instead of the usual 4.5+ inches. Still, at over three inches it's not exactly small, and should offer plenty of handle real estate for manipulating the knife open and closed.
---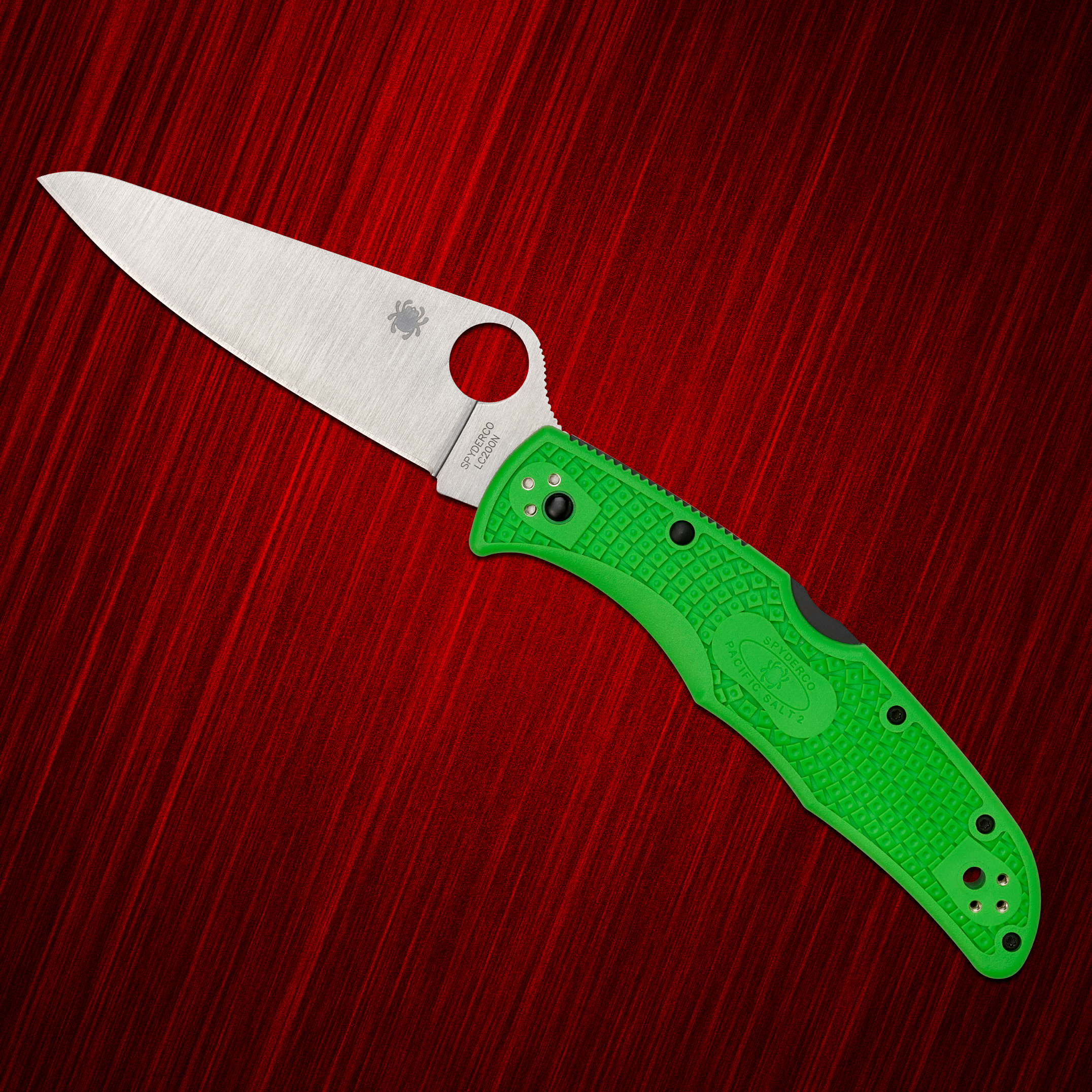 Ever since Spyderco started offering knives with LC200N blade steel, fans have been asking for it on more waterproof designs. Well, Spyderco is kicking it off this year with the Atlantic and Pacific Salts, two knives well-established within Spyderco's lineup as go-to choices for anyone who needs dependable corrosion resistance.
There are two reasons people are excited, and both of them have to do with the only other rust-proof blade steel in Spyderco's lineup: H1. Because of H1's unusual properties, it's unable to be flat ground. So, all the Salt knives up to this point have been hollow ground. These new LC200N versions have full-flat ground blades. LC200N also has superior edge retention than H1, especially comparing plain edge (not serrated) performance. Because of these two reasons, we expect initial demand for these LC200N Pacific and Atlantic Salts to be high!
---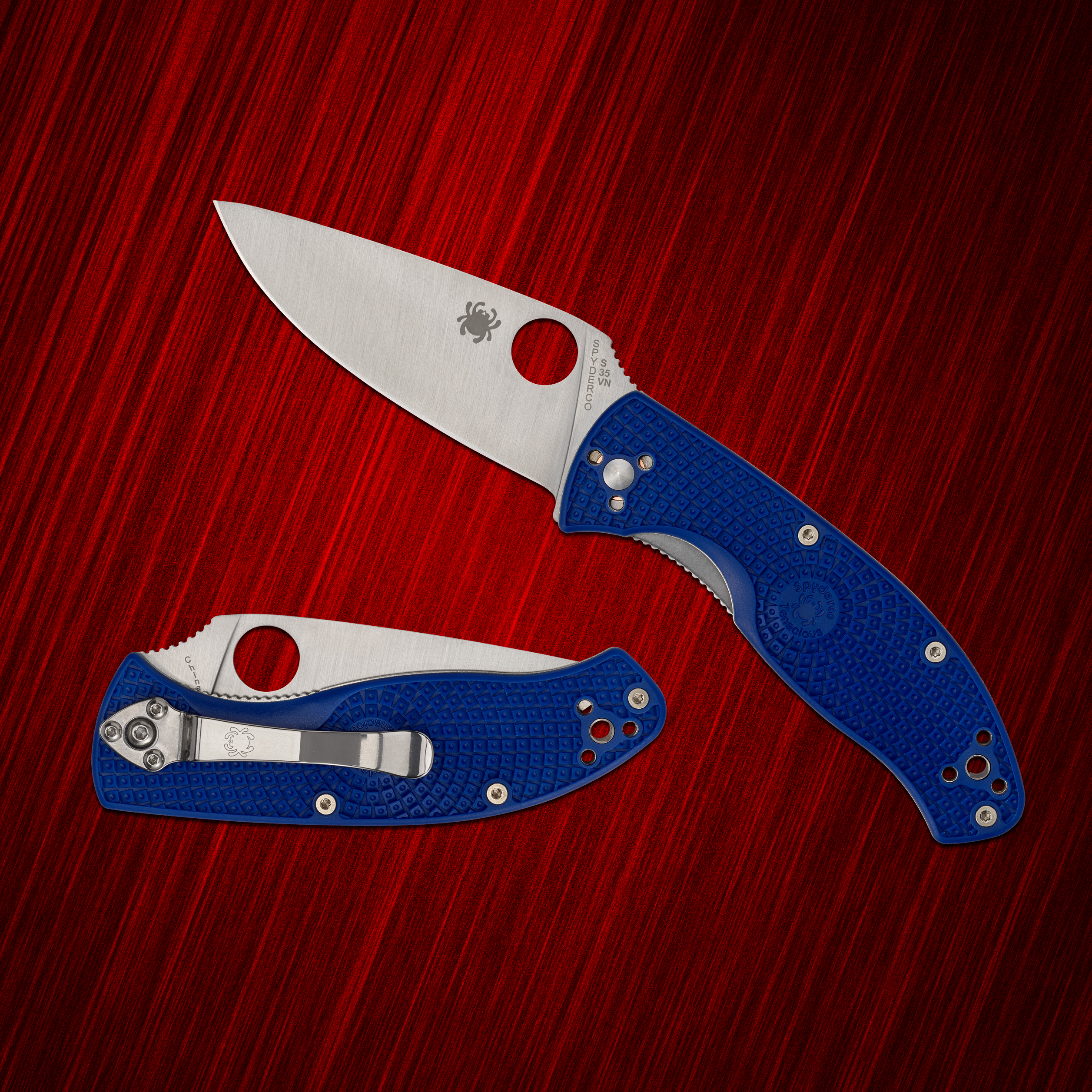 Another nice blade steel surprise was the announcement of the Tenacious Lightweight with S35VN blade steel. Available in plain or combo edge and coming in at just under $100, it's a pretty compelling choice, especially if you would rather have it in blue. The Tenacious is a consistent bestseller, and if you ask me the lightweight FRN scales are an improvement over the flat G10 scales on the original. S35VN is a serious upgrade over the usual 8Cr13MoV blade steel, so this upcoming Tenacious is definitely worth saving up for!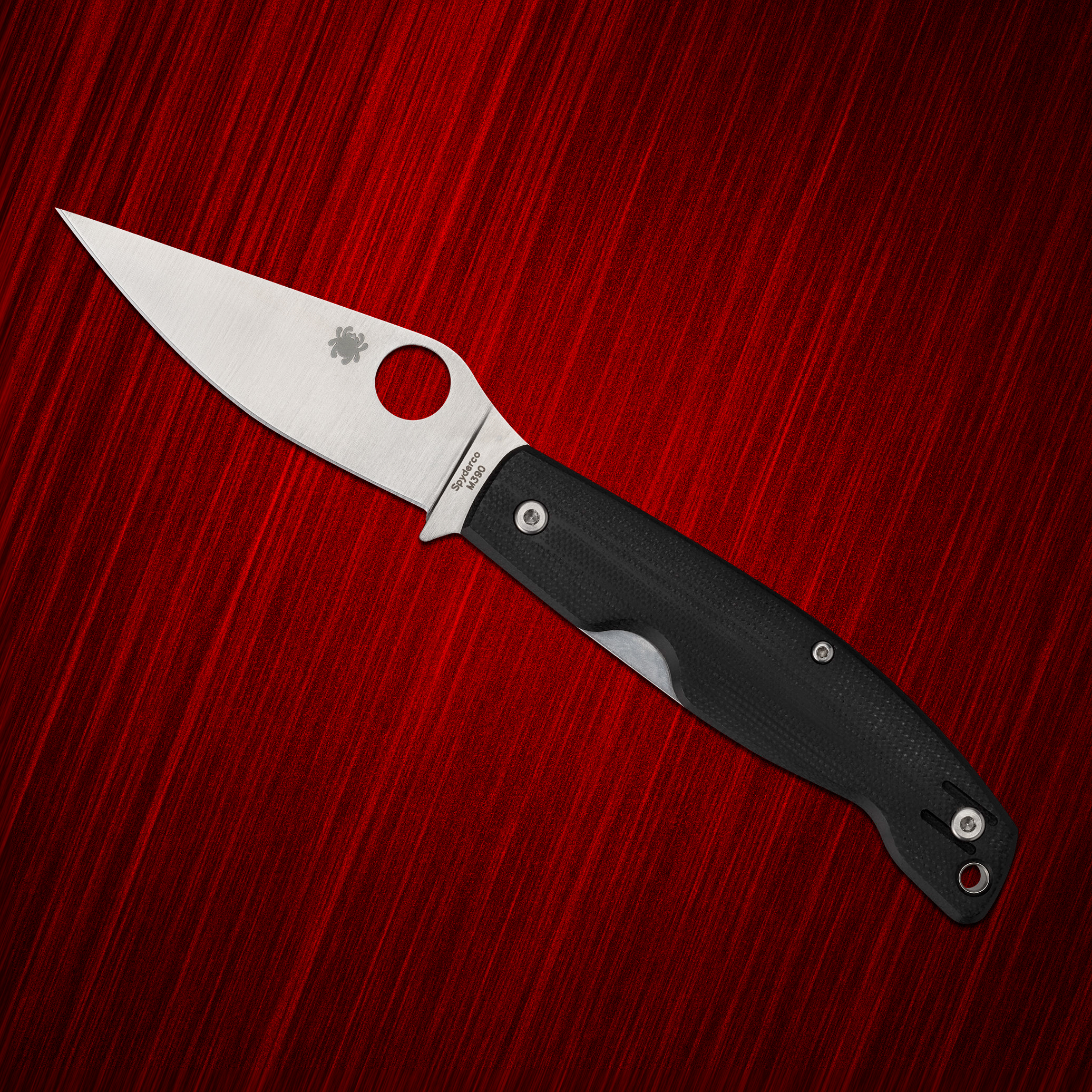 The Spyderco Pattadese is Sal Glesser's take on the resolza, the signature folding knife of the city of Pattada, Sardinia. It's a smaller version of the now-discontinued Pattada, and, like that knife, is made in Italy.The Pattadese is my personal pick of the new knives—I have a Pattada in my collection and while I do use and enjoy it, it's a little too long and pointy for its own good sometimes. I suspect the smaller Pattadese will handle a little better, and the upgrade to M390 blade steel is another plus. Smooth G10 scales and a wire pocket clip make for easy carry.
The Sage and the Chaparral are designs that have already seen a lot of variants. The Sage features different locking mechanisms, while the Chaparral showcases different handle materials.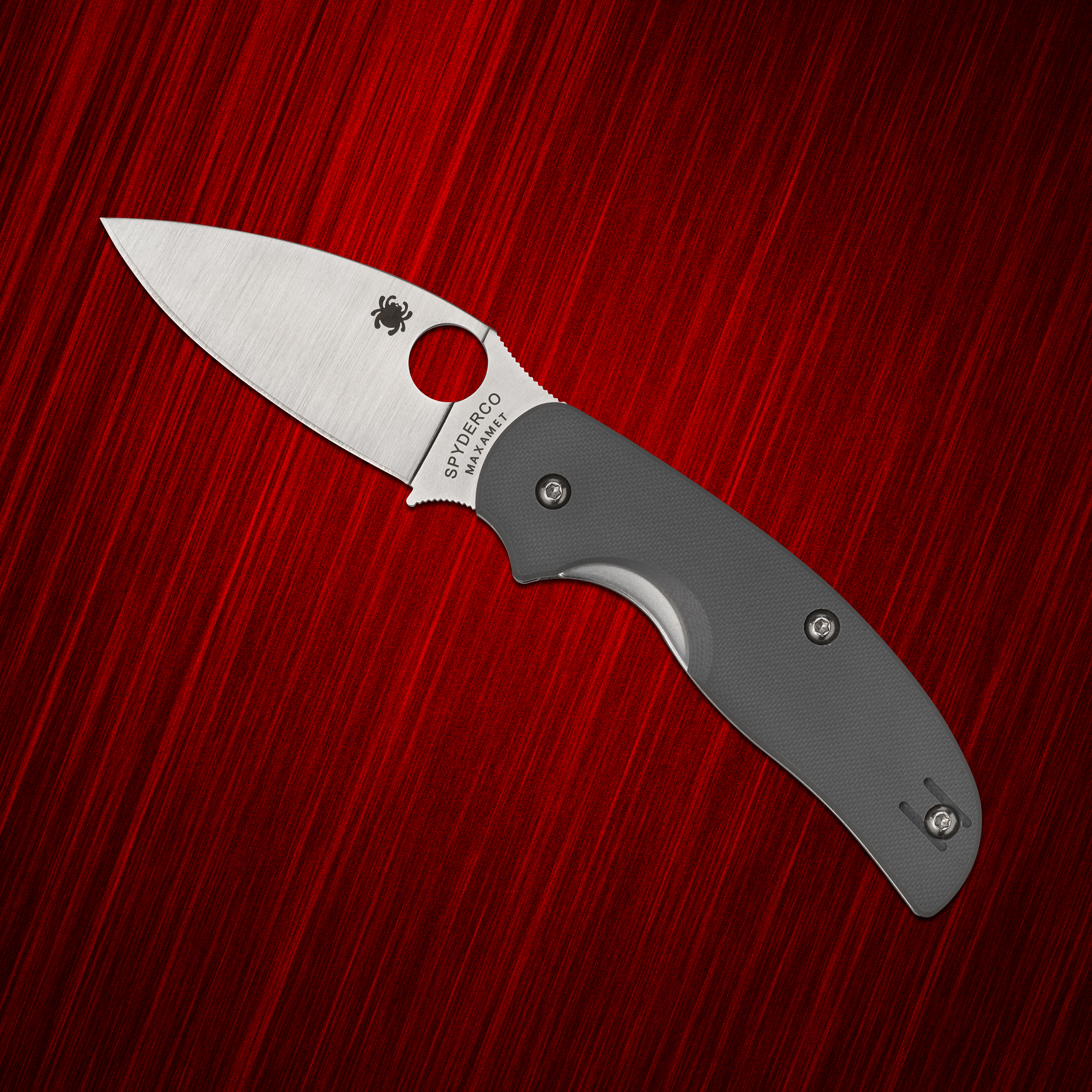 This time around, the Sage is actually repeating itself a little: this latest version will have a liner lock like Sage 1, but will have cool grey G10 scales and Maxamet blade steel. It should be a great alternative to the USA-made Para 3 with Maxamet, which can be hard to come by between production runs.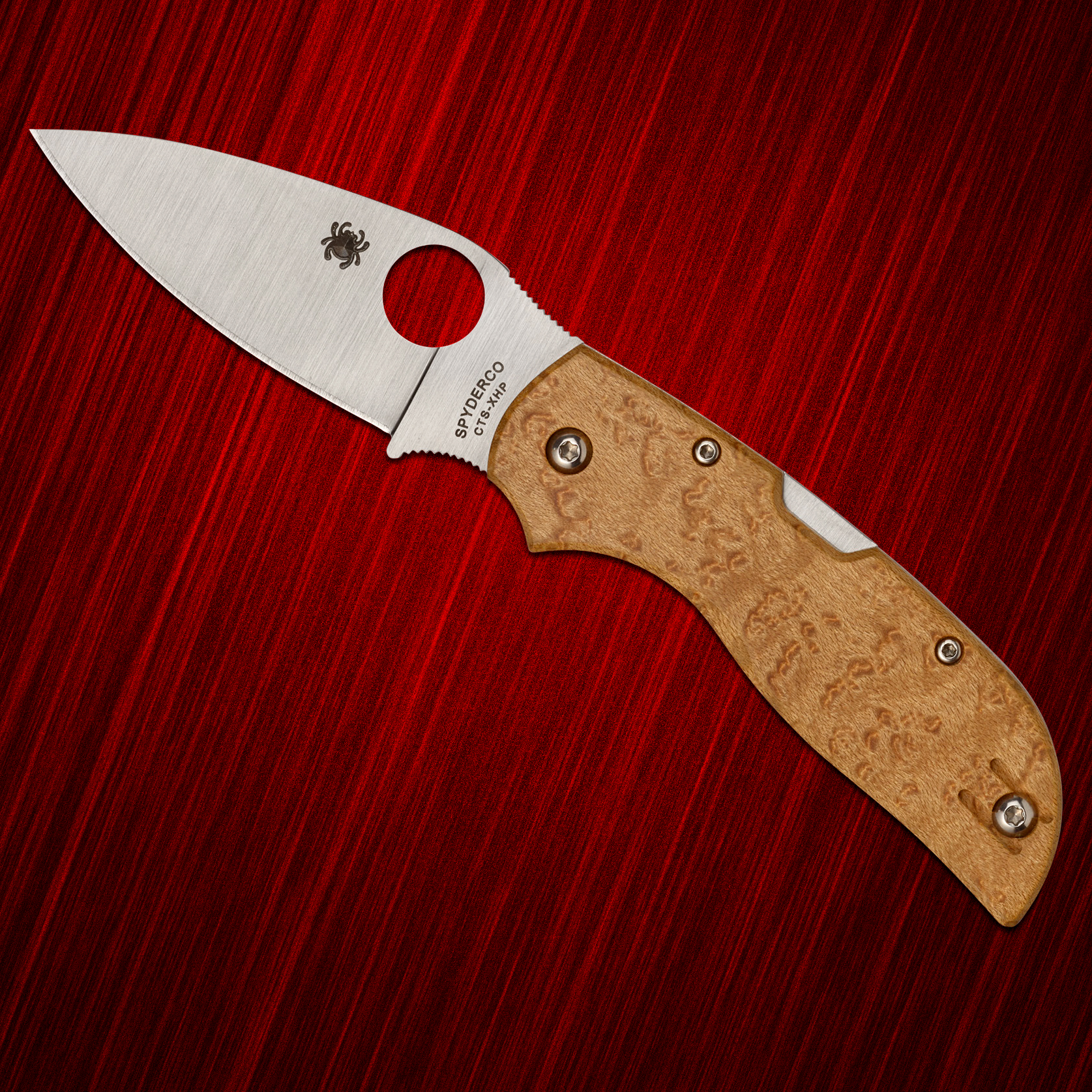 The new Chaparral has the same bones as the other knives in the line—backlock, 2.8" blade, ultra-thin CTS-XHP steel, wire clip—dressed up in Birdseye Maple scales, a beautiful natural wood with mesmerizing grain.
---
These were the knives that stood out to us, but there's lots more from Spyderco on the way, including Pink S30V Delicas, Wharncliffe Manbugs, and more!