Rike has an innovative flipper that we get to unveil this week. In addition to that, we've got a new tank of a folder from Halfbreed Blades, Cold Steel fixed blades inspired by fearsome historic blades, and more below.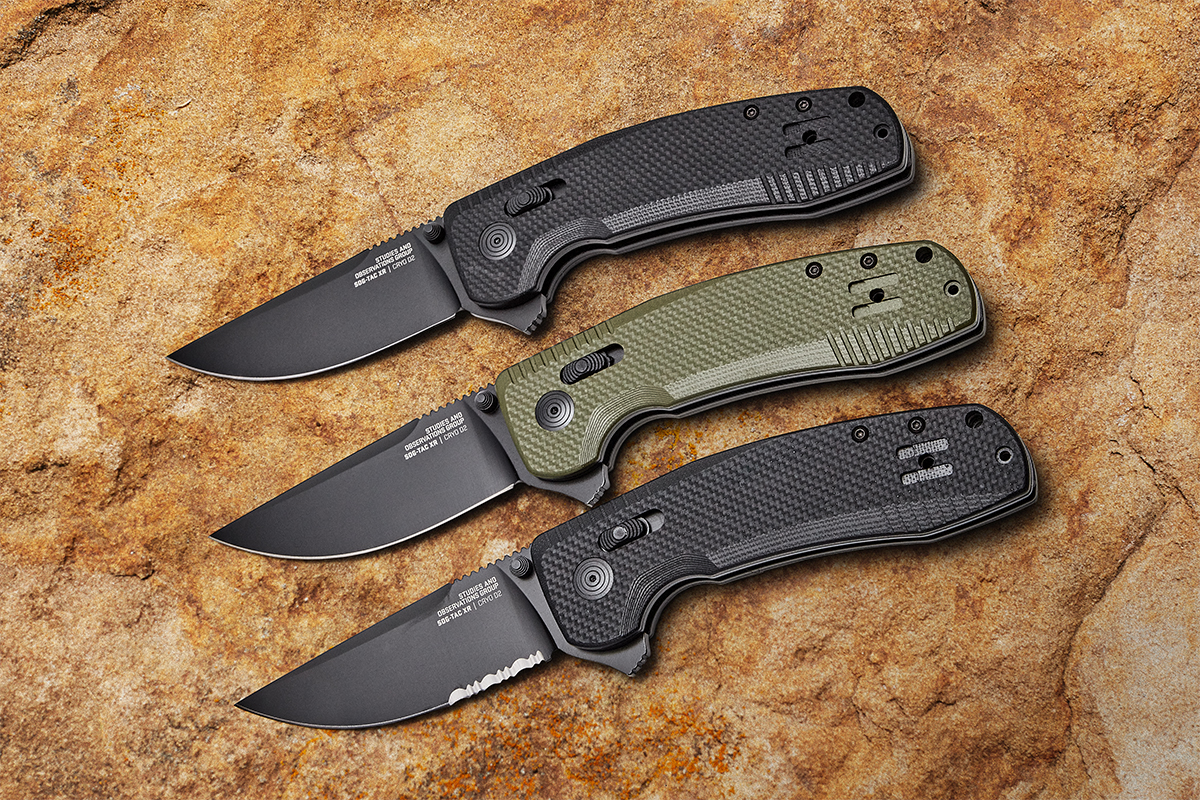 SOG's new SOG-TAC XR flipper is poised to be one of their newest classics. The addition of the XR crossbar lock makes the design great for everyone, and while the profile is intended for tactical operations it will be equally at home in the outdoors or as your next go-to everyday carry blade.
Blade Length: 3.39″
Closed Length: 4.65″
Overall Length: 8.00″
Blade Material: D2 Tool Steel
Blade Thickness: 0.130″
Blade Style: Drop Point
Blade Finish: Black
Handle Material: G10
Handle Thickness: 0.56″
Locking Mechanism: XR
Pocket Clip: Deep Carry (Tip-Up, Right/Left Carry)
Weight: 5.22 oz.
Made in China
---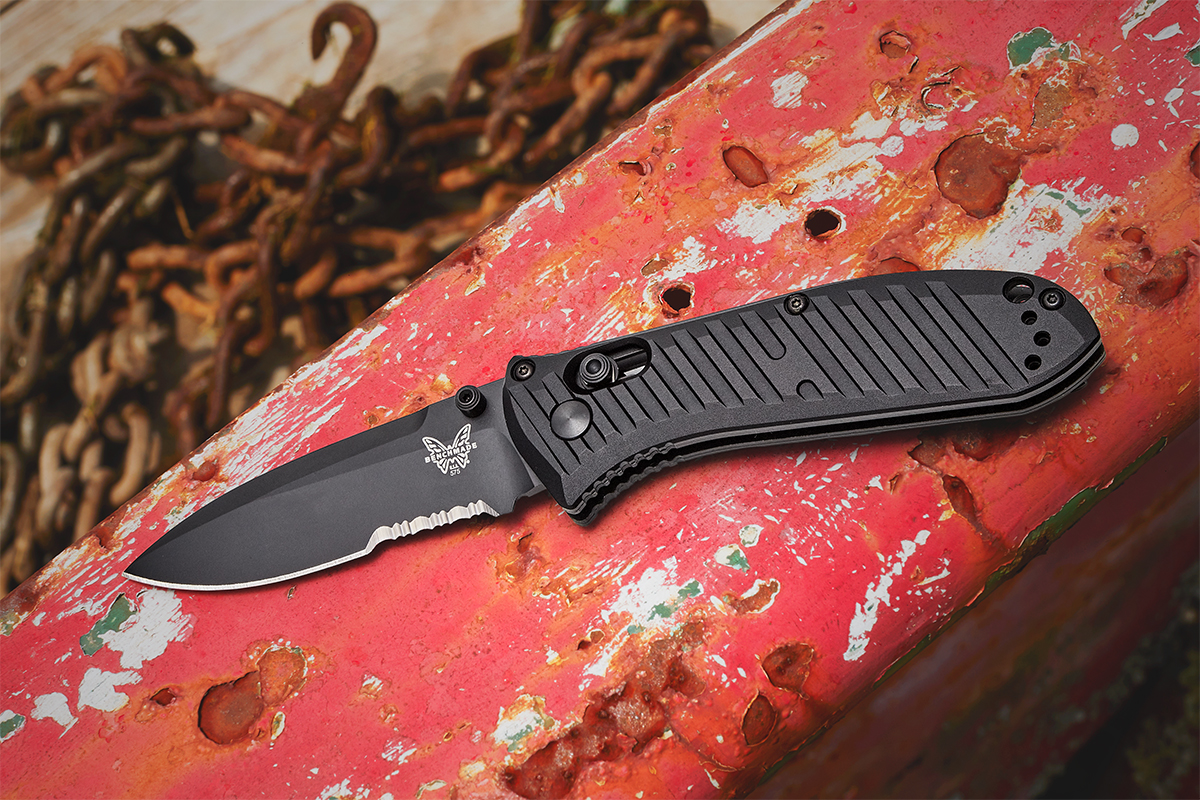 Bearing all the hallmarks of its bigger brother, the Mini Presidio II features fast ambidextrous action and a rock-solid blade in an easily pocketable size. Partial serrations only increase the ferocity and the tread-pattern machined into the aluminum handles provides rock-solid retention in the line of duty. Grab one now at a special price before they are gone for good.
Blade Length: 3.20″
Closed Length: 4.34″
Overall Length: 7.48″
Blade Material: CPM-S30V Stainless Steel
Blade Thickness: 0.114″
Blade Hardness: 58-60HRC
Blade Style: Drop Point
Blade Finish: Black
Handle Thickness: 0.56″
Handle Material: Machined 6061 T-6 Aluminum
Locking Mechanism: AXIS
Pocket Clip: Deep-Carry Tip-Up, Right/Left
Weight: 3.99 oz.
Designer: Benchmade
Made in the USA
---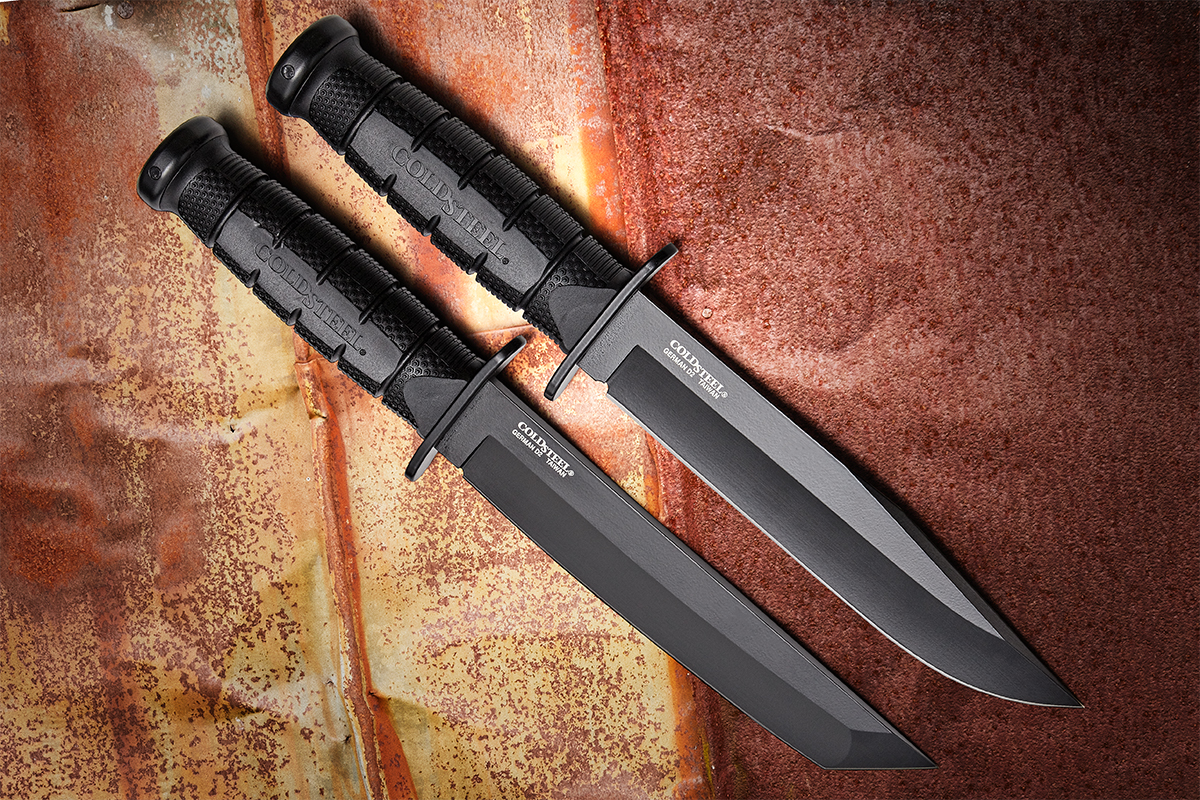 Inspired by the WWII-era Mark II fighting knife, the Leatherneck is Cold Steel's take on the classic KA-BAR! The Griv-Ex handles provide more traction than the stacked leather of yore and the crossguard turns up, rather than back toward your hand, providing a more versatile grip. Whether you choose the fearsome clip point blade or robust tanto, you get durable D2 steel along for the ride for performance you can count on.
Weight: 11.7 oz.
Blade Thickness: 5.0 mm
Blade Length: 6.75″
Handle: 5.0″ Long Griv-Ex
Overall: 11.75″
Steel: German D2 Steel w/ Black Powder Coat
Sheath: Secure-Ex
Made in Taiwan
---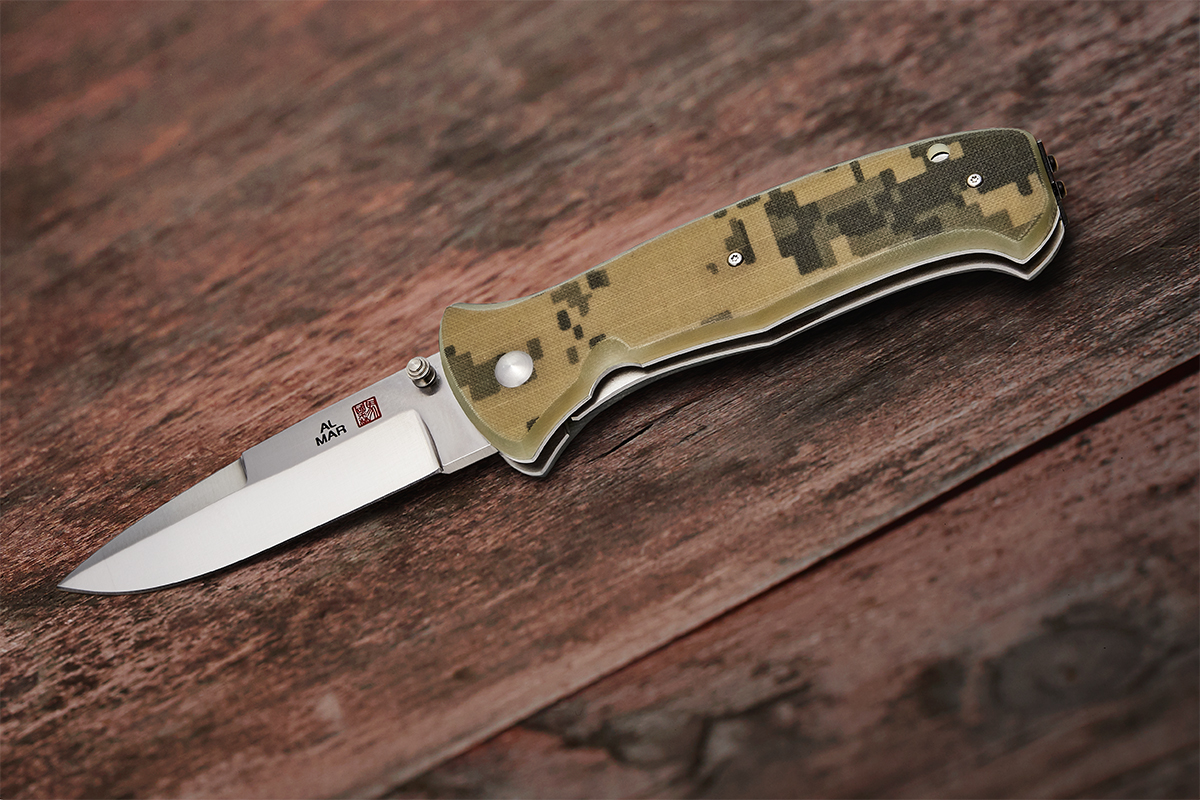 The late Al Mar is one of the most respected names in the world of tactical knives and is responsible for designs that have had an enormous impact on that genre. Although new ownership of the company has moved production to China, we still have a selection of the premium Japanese-made models that are sure to be highly sought after in the years to come. Snap one up while we still have it, and not just his tactical designs either; you can also see some of his great EDC, kitchen, and gentleman's knives at the link above.
---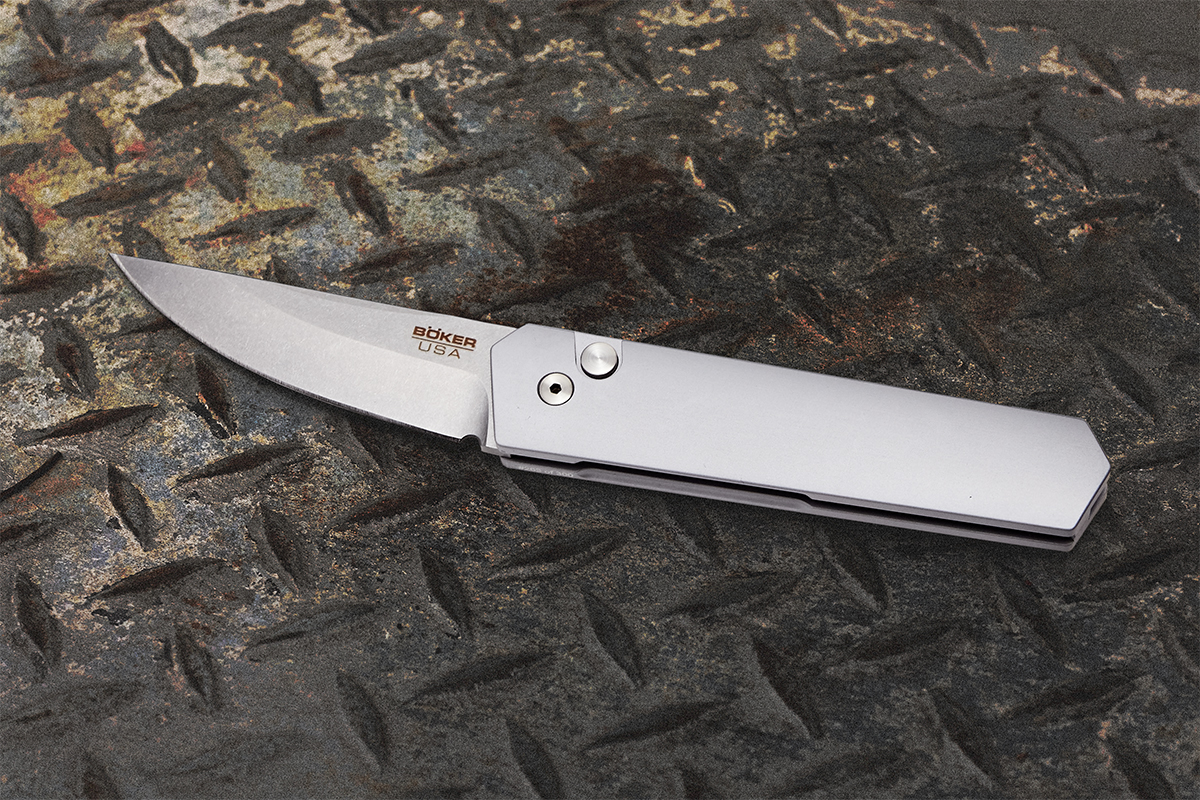 The Kwaiken is an age-old design pulled into the 21st century for the modern tactical warrior. This latest collaboration between Lucas Burnley and Boker is a compact automatic made by none other than Pro-Tech, right here in the USA. It features a slim, piercing profile rendered with aluminum handles and a stonewashed 154CM blade. Don't let the size fool you – this knife punches above its weight with one of the best push-button actions on the market.
Blade Length: 3.00″
Closed Length: 4.125″
Overall Length: 7.125″
Blade Thickness: 0.12″
Blade Material: 154CM Stainless Steel
Blade Hardness: 58-59 HRC
Blade Style: Straight Back
Blade Grind: Flat
Blade Finish: Stonewash
Handle Material: Silver Aluminum
Lock: Button
Designer: Lucas Burnley
Weight: 3.70 oz.
Made in the USA by Pro-Tech Knives
---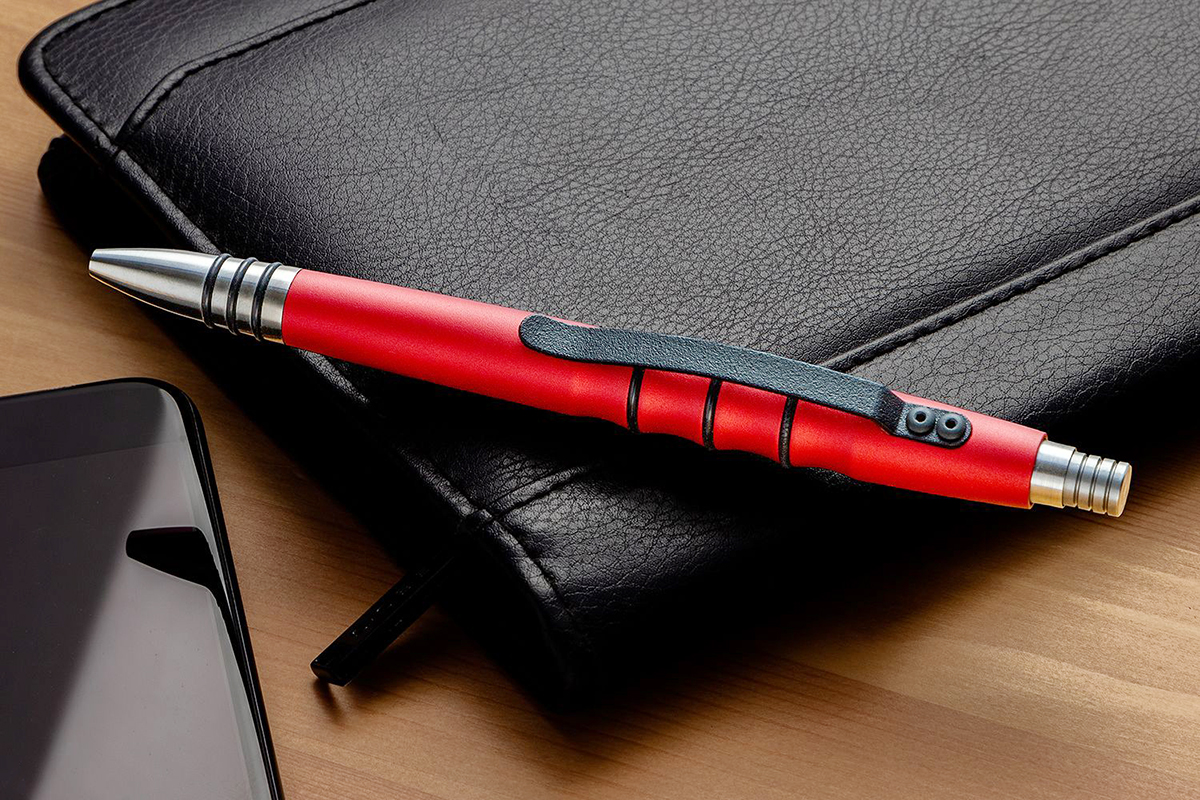 Machined to ultra-precise tolerances and rugged enough to survive extreme conditions, Tuff-Writer is one of our favorite makers of tactical pens, crafting them right here in the USA. Pens like these fly under the radar yet allow you to strike with a lot of power. With multiple designs, colors, and materials, there is an option for everyone, and most even fit the popular Fisher Space Pen refill for the ultimate in write-anywhere performance.
---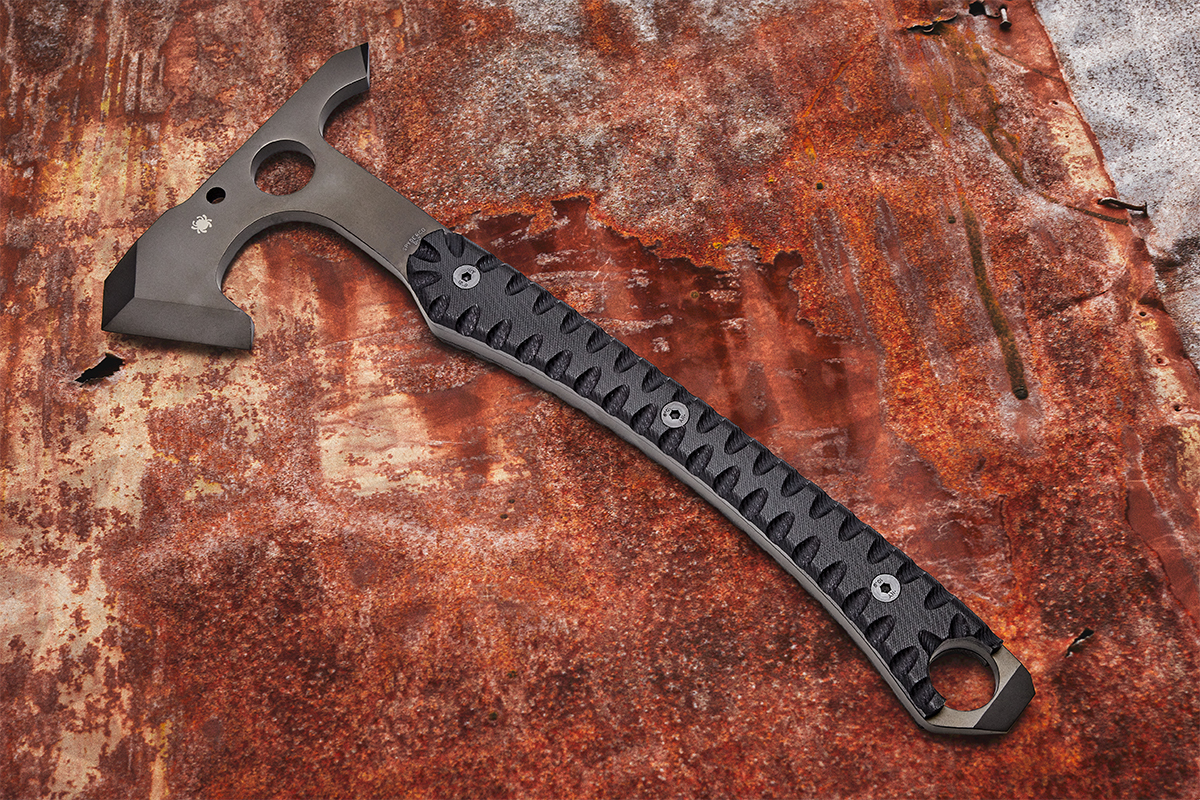 Drawing from martial arts, US Marine, and law enforcement experience, Laci Szabo designed the Warrior Hawk as a full-service tomahawk for utility and combat applications. The head features a faceted cutting edge and a potent rear spike, crafted from thick D2 steel for rugged handling, while expertly shaped G10 handle scales guarantee positive traction and a full range of grip choices for any mission in front of you.
Overall Length: 13.68″ (347 mm)
Blade Length: 5.88″ (149 mm)
Cutting Edge: 2.19″ and 0.80″ (56 and 20 mm)
Blade Steel: D2 Tool Steel, TiCN Coated
Thickness: 0.307″ (7.6 mm)
Handle Material: G10
Sheath Material: Boltaron
Weight: 28.5 oz. (808 g)
Weight with Sheath: 31.0 oz. (879 g) with Sheath
Grind: Flat
Made in Taiwan
---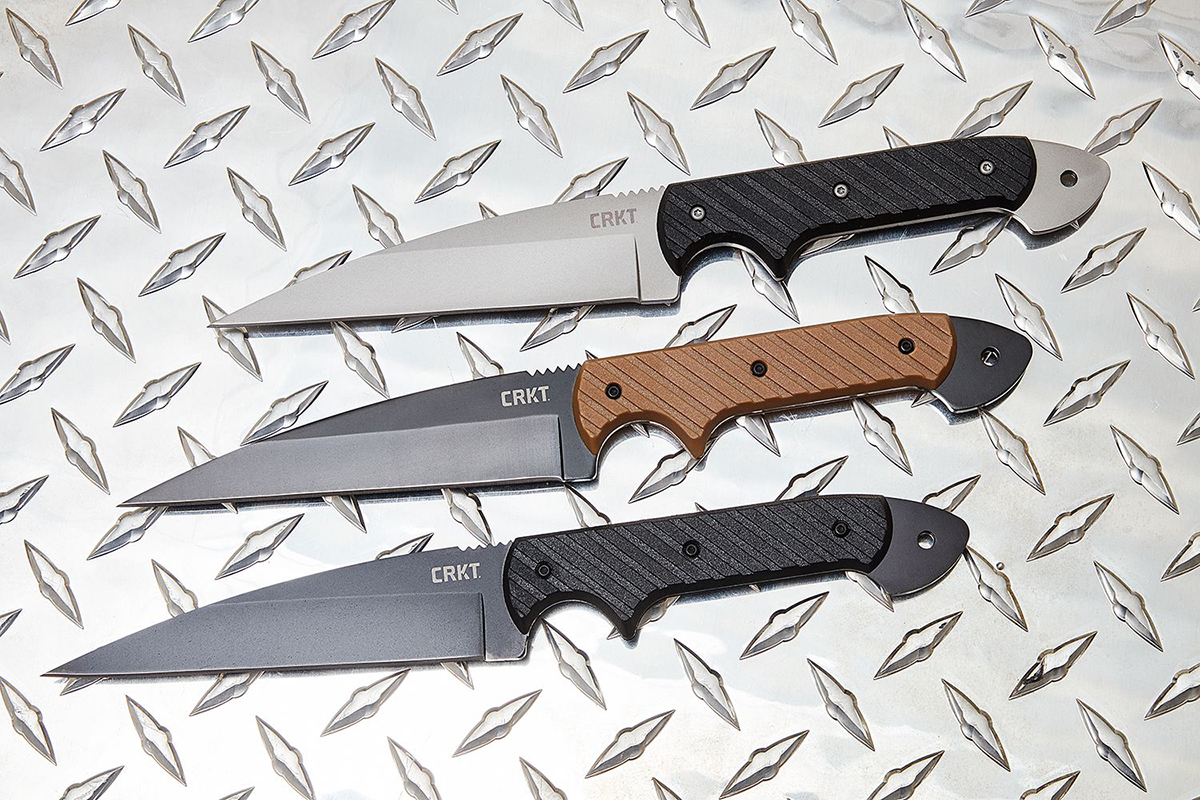 Slim and sleek with a devastatingly tapered Wharncliffe blade, the Crawford Kasper Dragon from CRKT is a force to be reckoned with. This knife was designed by the late combat instructor Bob Kasper to be an extension of the hand, ready for extreme and close up encounters. At a special price of just $22.95, you'll have a hard time finding a better deal on a quality tactical knife anywhere.
Blade Length: 4.50″ (114 mm)
Thickness: 0.138″ (3.5 mm)
Steel: 9Cr18, 58-60 HRC
Knife: Overall length: 9.25″ (235 mm)
Weight: 4 oz. (114 g)
Sheath (included with knife)
Material: Kydex
Overall length: 6.0″ (152 mm)
Width: 2.5″ (64 mm)
Weight: 1.1 oz. (31 g)
Weight w/Clip: 2.5 oz. (70 g)
Made in China