If you have wanted more ergonomic handles for your ESEE Knives, the wait is finally over! Read on for the big news, as well as a selection of the new Buck 110 and 112, some excellent items for your survival kit, and a great deal on a discontinued Condor.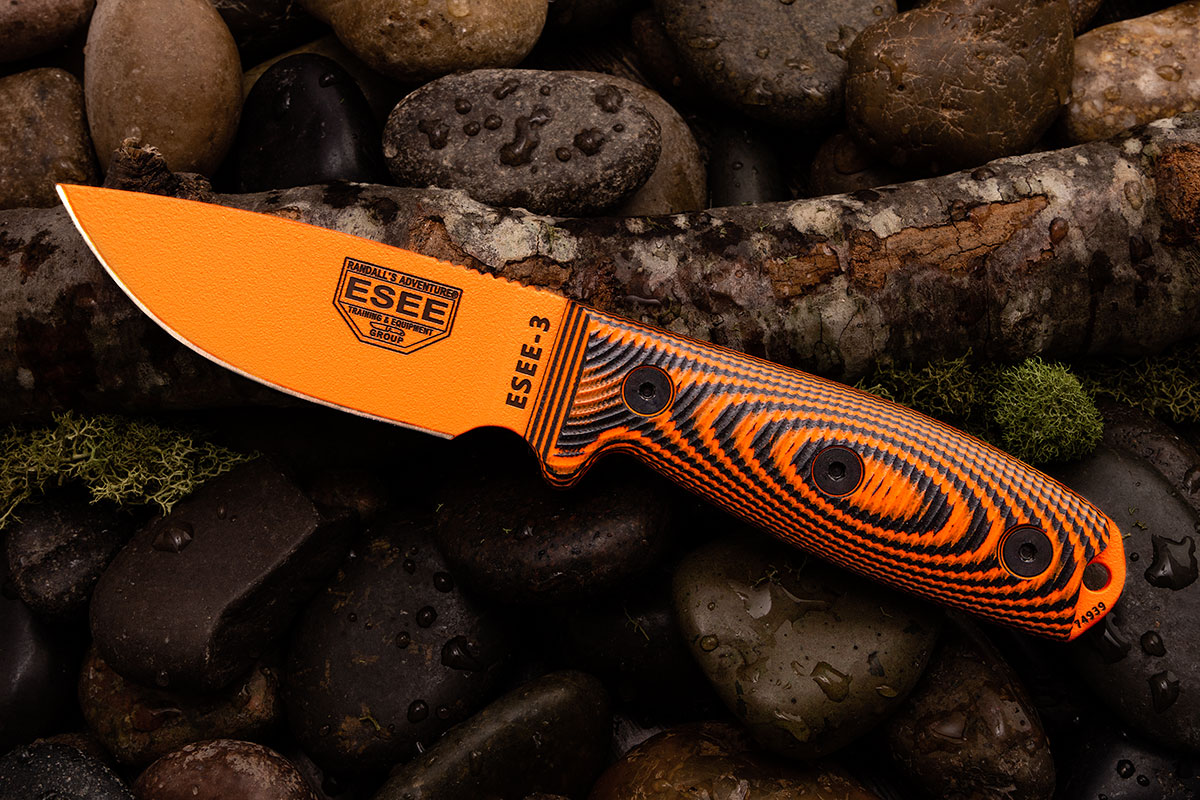 Not content to just release a new model (the awesome Xancudo fixed blade), ESEE have overhauled their lineup by releasing their 3, 4, 5, and 6 models with brand new contoured handles (no more flat slabs!), with some even featuring high-performance S35VN steel for the first time ever. These truly are the outdoorsman's choice for an American-made fixed blade perfect for camping, survival, hunting, and even bushcraft.
---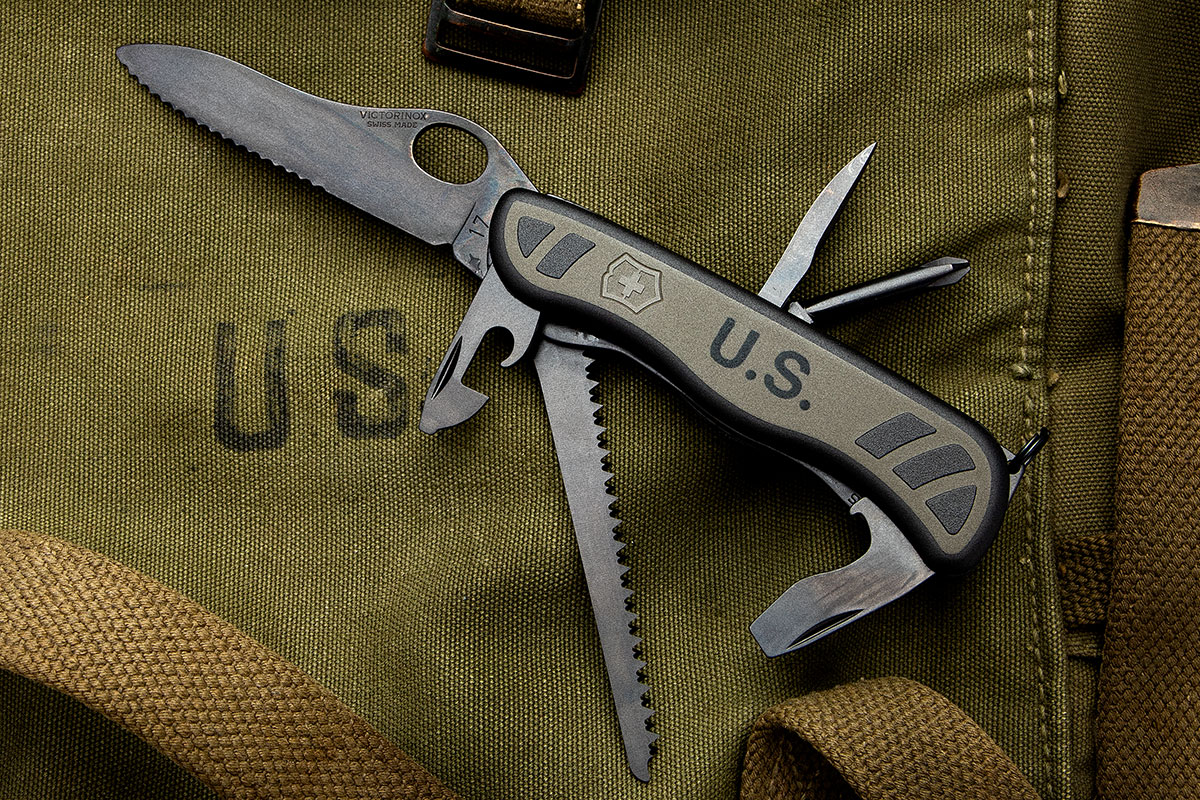 If you love the utility of a Swiss Army Knife but want more grip, then the Soldier is just the thing to take on your next adventure. Based on the Trekker with the addition of rubber inserts, this tool keeps you prepared with a one-hand opening blade, wood saw, can and bottle openers, and even blackened blades on the US Army version that is now available. Use it once and it will become an indispensable part of your kit.
---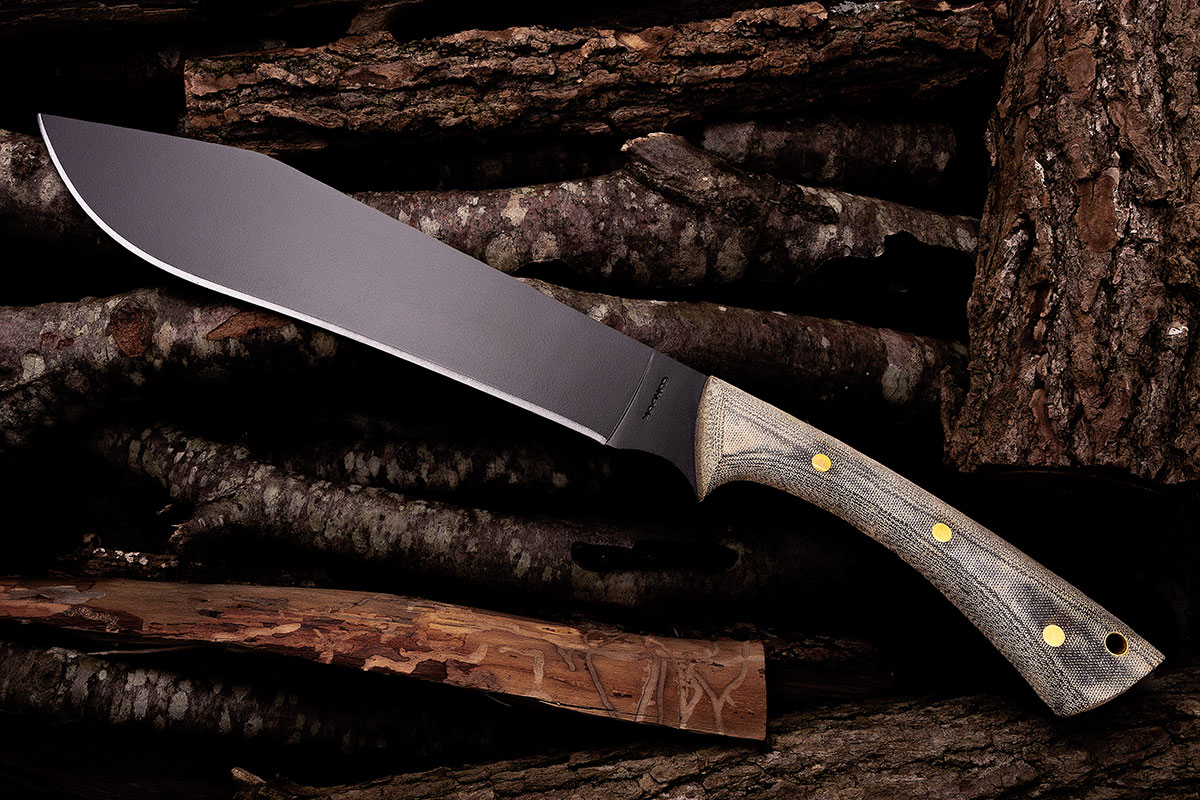 Discontinued and available now at a fantastic price, the Boomslang is the big knife you need. It works as a chopper, a machete, and even works as a small knife when you choke up on the broad finger choil. A flared Micarta handle keeps your hands in place when you swing and a thick leather sheath keeps the blade safe in between cuts. It is hard to beat the strength and versatility of this knife for the money.
Blade Length: 11″
Blade Thickness: 3/16″
Overall Length: 17-3/4″
Blade Material: 1075 High Carbon Steel
Blade Finish: Epoxy Black Powder Coating
Handle: Micarta
Sheath: Handcrafted Welted Leather
Weight: 1.35 lbs.
Designed by: Joe Flowers
Made in El Salvador
---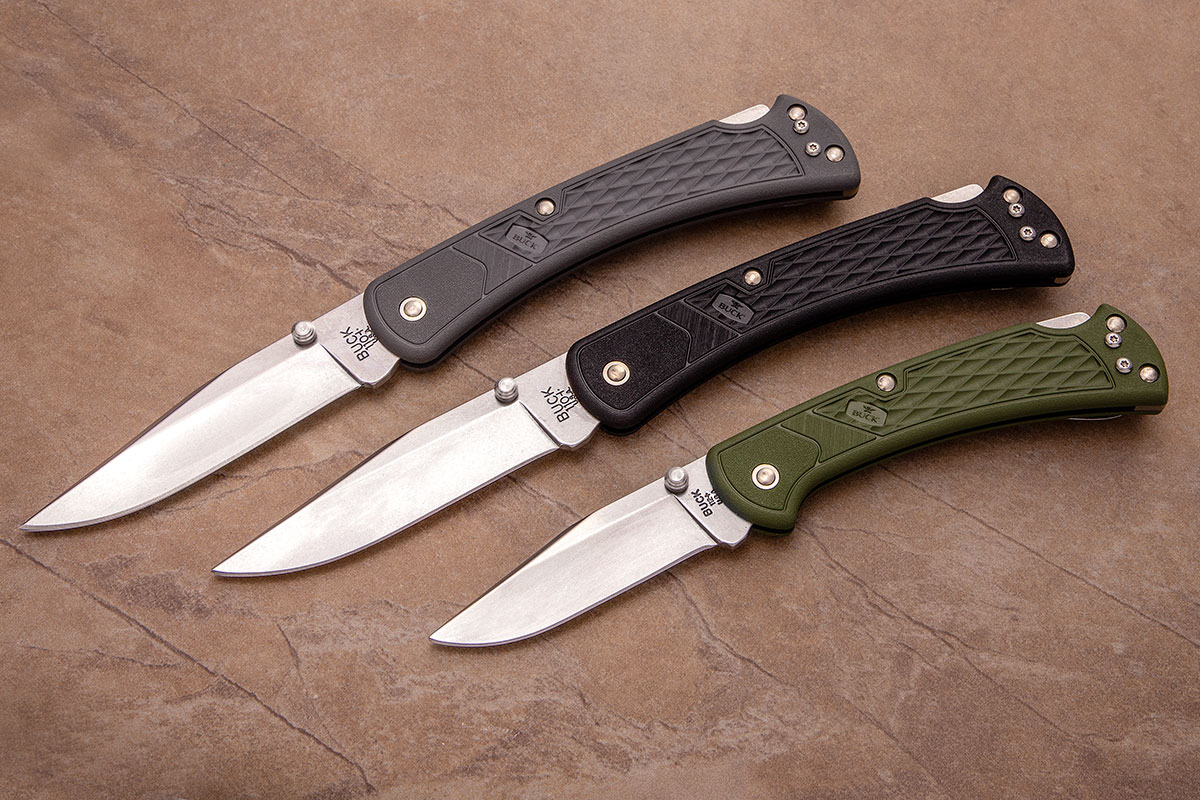 Updated for modern preferences, the 110 and 112 have never been better. Thumb studs and a deep carry pocket clip make the knives easier to deploy and there are two tiers to choose from: 420HC steel with GFN handles or more premium S30V with Micarta or G10. New for 2020, they've released a slew of new subtle GFN colors as well as blaze orange to add to the brighter options that have carried the torch thus far.
---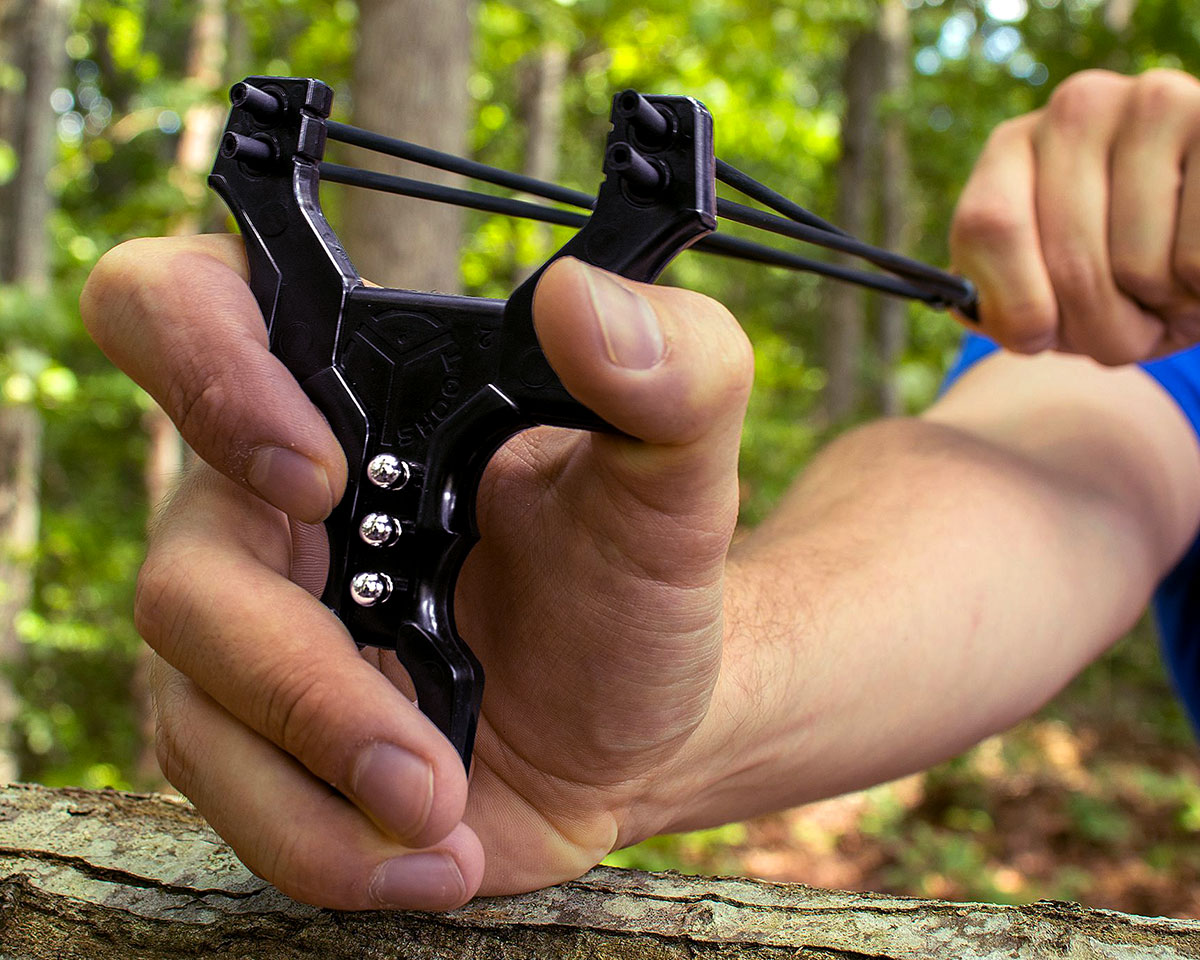 A good slingshot is not only fun, it can become a vital survival tool in an emergency and the Yshoot Sport Pack is an economical and effective choice. The innovative grip negates the need for an arm brace and the polycarbonate construction is durable enough to throw in a pack without worry. It even has a trick up its sleeve with six magnets in the handle that keep up to six of the included stainless steel pellets ready for rapid reloading and follow-up shots.
---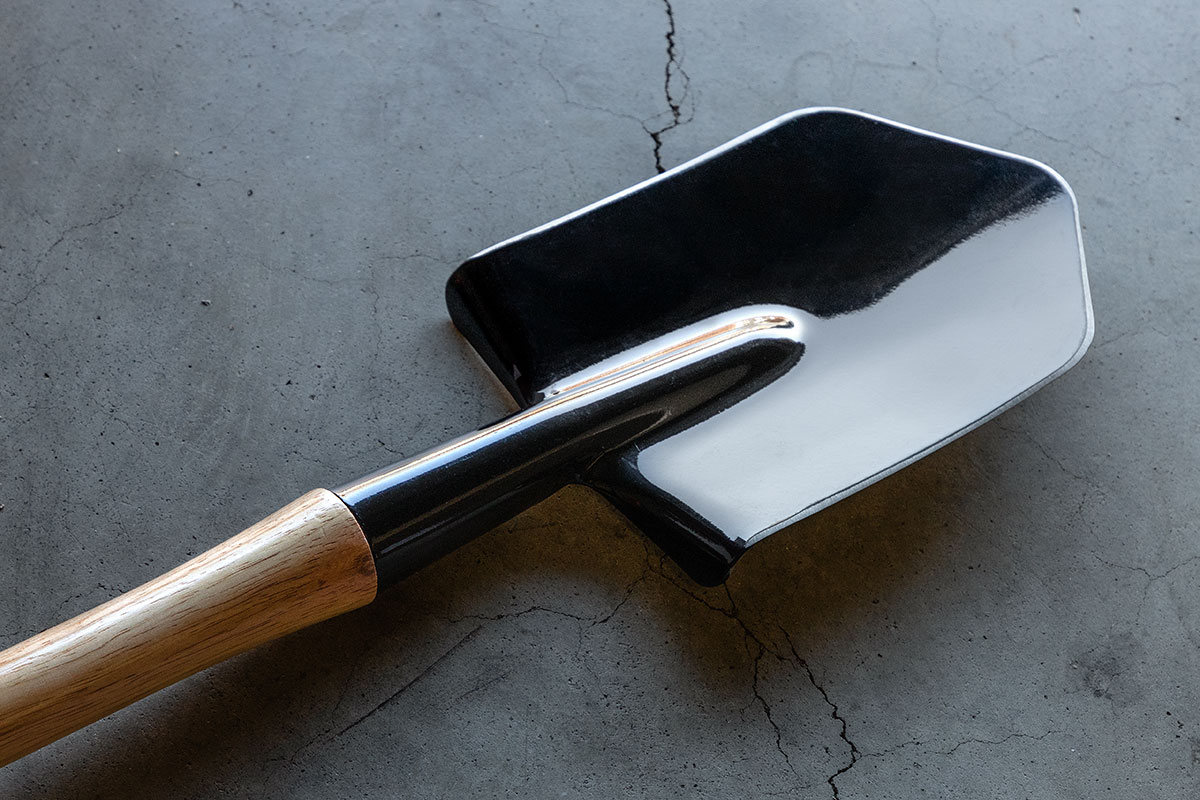 Long a staple of many camper's kits, Cold Steel has released a longer, 30-inch version of their Spetsnaz Trench Shovel to accompany the original Special Forces variant. Perfect for tending the fire or digging trenches, these versatile tools also come sharpened so they can be pressed into hatchet or machete duty in a pinch.
---
Hit the trail with the Core, an Italian-made collection of three new blade shapes from the prolific Jesper Voxnaes. Underpinning them all is a comfortable and versatile synthetic handle that should fit hands large and small. The drop point, gut-hook skinner, and Scandi-grind options are made with BECUT steel, providing tough, stainless performance at a very reasonable price.
Blade Length

Drop Point: 4.375″
Gut Hook Skinner and Scandi: 4.00″

Handle Length: 4.75″
Overall Length

Drop Point: 9.25″
Gut Hook Skinner and Scandi: 8.75

Blade Thickness: 0.16″
Blade Material: BECUT Steel
Blade Finish: Stonewash
Handle Thickness: 0.80″
Handle Material: Polypropylene
Sheath: Black Nylon
Designer: Jesper Voxnaes
Weight: 5.30 oz.
Made in Italy
---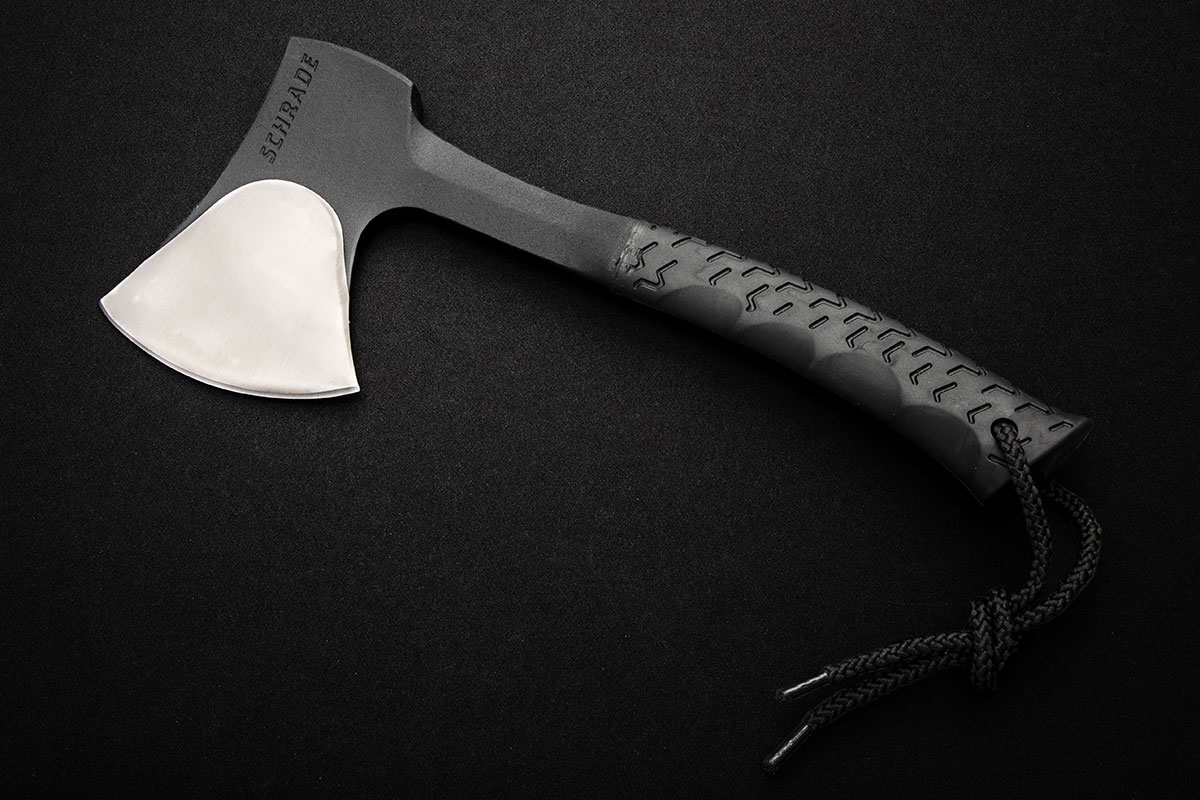 No campsite should be without a solid hatchet, and this Schrade gets the job done without costing an arm and a leg. Stainless steel means you won't have to stress about rusting and a Thermoplastic rubber handle absorbs vibrations as you chop. Flip it over and it even features a hammering pommel so you can drive stakes into the ground without needing to carry another tool.
Blade Length: 3.55″ (9.02 cm)
Handle Length: 5.91″ (15.01 cm)
Overall Length: 11.08″ (28.14 cm)
Blade Steel: 3Cr13 Stainless Steel
Handle Material: Black TPR Rubber
Sheath Material: Thermoplastic Belt Sheath
Weight: 21.92 oz.
Made in China