A huge wave of new knives washed into the KnifeCenter last week, and the best of them are here in our weekly round-up. We've got a unique everyday carry fixed blade from Viper Knives, the tiniest Benchmade knife you've ever seen, a small-batch tactical knife with an exotic steel, and a high-value design worth paying attention to from Kizer. Let's take a look!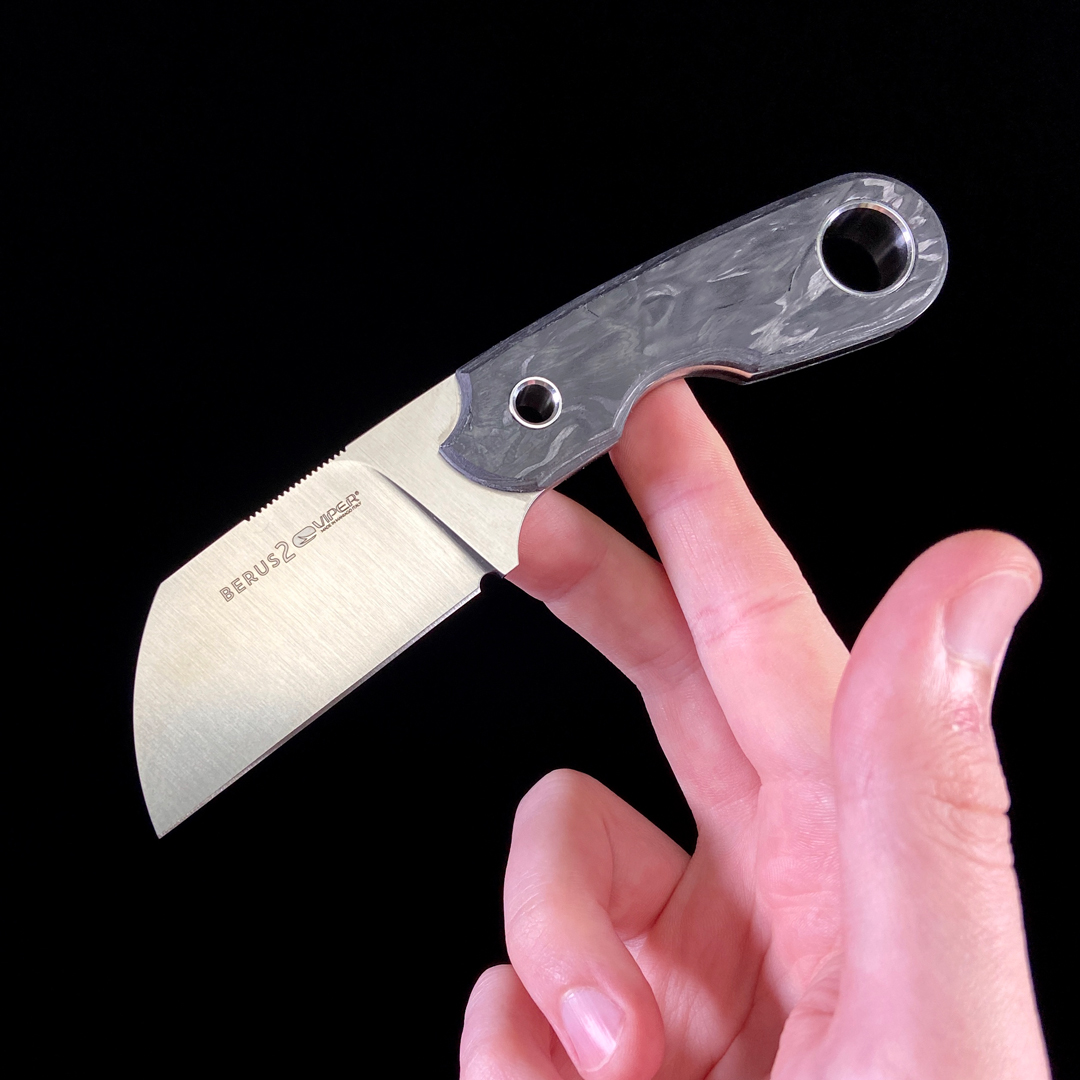 The Viper Berus is a compact, utilitarian fixed blade that is designed to be carried clipped to a pocket instead of buckled to your belt. It's a great way to bridge the gap between folders and fixed blades; you get the low-impact carry of a folder, but the durability and reliability of a fixed blade. It also helps that the Berus is quite stylish, thanks to a refined design by Tommaso Rumici.
The M390 sheepsfoot blade — with its subtle negative angle — would make it a perfect work knife, but it's also available with a drop point blade shape for better general utility. The handle is thoughtfully shaped to provide reassuring grip without a lot of extra bulk, and the UltiClip keeps the sheath anchored to the inside of your pocket or waistband. If you want an easy-to-carry fixed blade that can still handle cutting tasks that require force and control, you'll want to consider the Berus. Plus, it comes in 8 variants to suit any taste, featuring Micarta, G10, and carbon fiber handles.
Blade Length: 2.44″ (62 mm)
Handle Length: 3.62″ (92 mm)
Overall Length: 6.06″ (154 mm)
Blade Material: Bohler M390 Stainless Steel
Blade Thickness: 0.157″ (4 mm)
Blade Hardness: 59-61HRC
Blade Finish: Satin
Sheath Material: Kydex
Weight: 3.35 oz. (95 g)
Designer: Tommaso Rumici
Made in Italy
---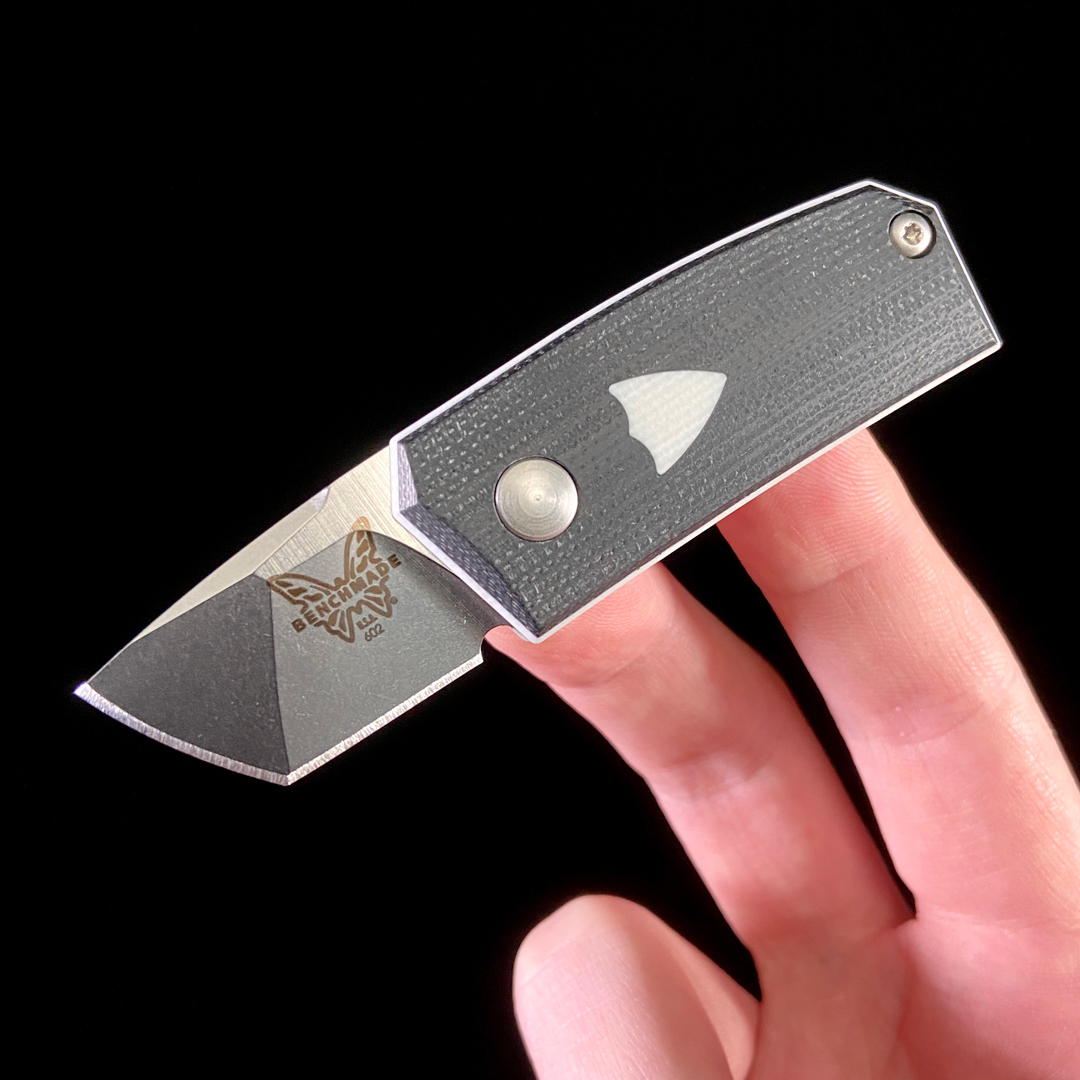 Designed by Jared Oeser, the Benchmade Tengu Tool is a premium pocket companion: one part multitool, one part gentleman's friction folder. When the blade is closed, the extended tang works as a pry tool and bottle opener; when the blade is open it's a mini tanto utility knife made from CPM-20CV steel.
Sure, the knife is tiny, but in terms of utility per ounce the Tengu Tool is on top. It weighs just an ounce, and is small enough to slip into your watch pocket and forget about until you need it. Dressed to the nines in stark black and white G10, the Tengu Tool has the look of a traditional knife but a whole lot of unique personality and modern construction and blade steel, to boot.
Blade Length: 1.14″
Closed Length: 2.14″
Overall Length: 3.27″
Blade Material: CPM-20CV Stainless Steel
Blade Thickness: 0.124″
Blade Style: Tanto
Blade Finish: Satin
Handle Material: Black Contoured G10
Handle Thickness: 0.4″
Sheath Material: Leather
Weight: 1.04 oz.
Weight with Sheath: 1.32 oz.
Designer: Jared Oeser
Made in the USA
---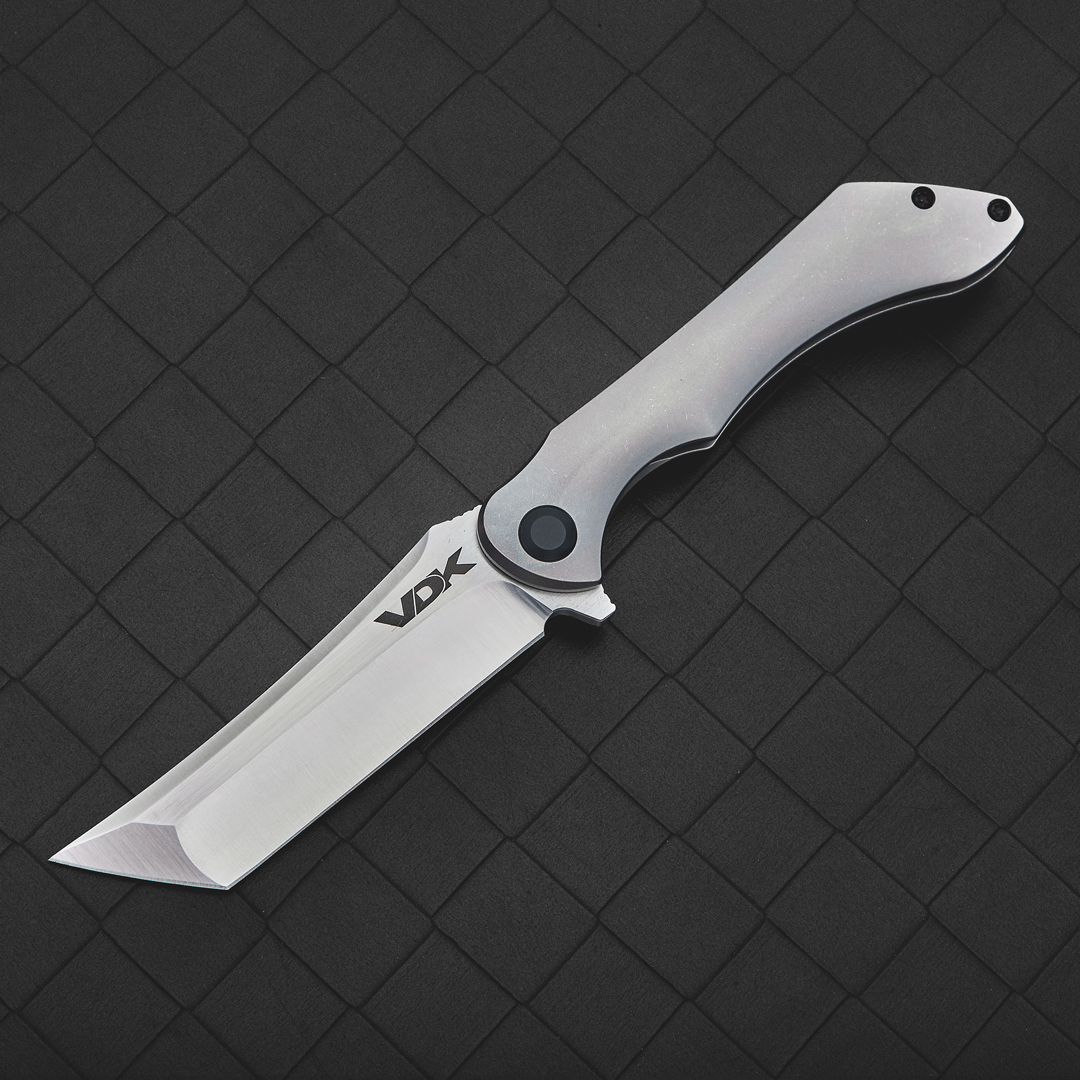 Meet the Strix, the latest bold design from VDK Knives. The flipping action has a fluid, free-dropping feel that makes the knife nigh impossible to put down. And when it's time to put it to work, the contoured titanium handles and 3.75" M398 blade are more than up to the task.
No, that's not a typo—the blade on this Strix is made from M398 steel, an exotic new alloy that truly pushes the limits of edge retention for a stainless steel. By taking M390 and adding a bit more carbon and nearly double the amount of vanadium, M398 significantly increases the wear resistance of an already famously hard-wearing steel.
Blade Length: 3.75″
Cutting Edge: 3.60″
Closed Length: 4.50″
Overall Length: 8.10″
Blade Material: Bohler M398 Stainless Steel
Blade Thickness: 0.155″
Blade Style: Tanto
Blade Grind: Compound
Blade Finish: Polished Bevels with Hand Rubbed Satin Flats
Handle Material: Bead Blasted/Tumbled Titanium
Handle Thickness: 0.51″
Locking Mechanism: Frame Lock
Pivot Assembly: Ceramic Bearings
Pocket Clip: Titanium (Tip-Up, Right Carry)
Weight: 3.5 oz.
Designer: Vlad Domozhirov
Lockbar Insert
Made in China
---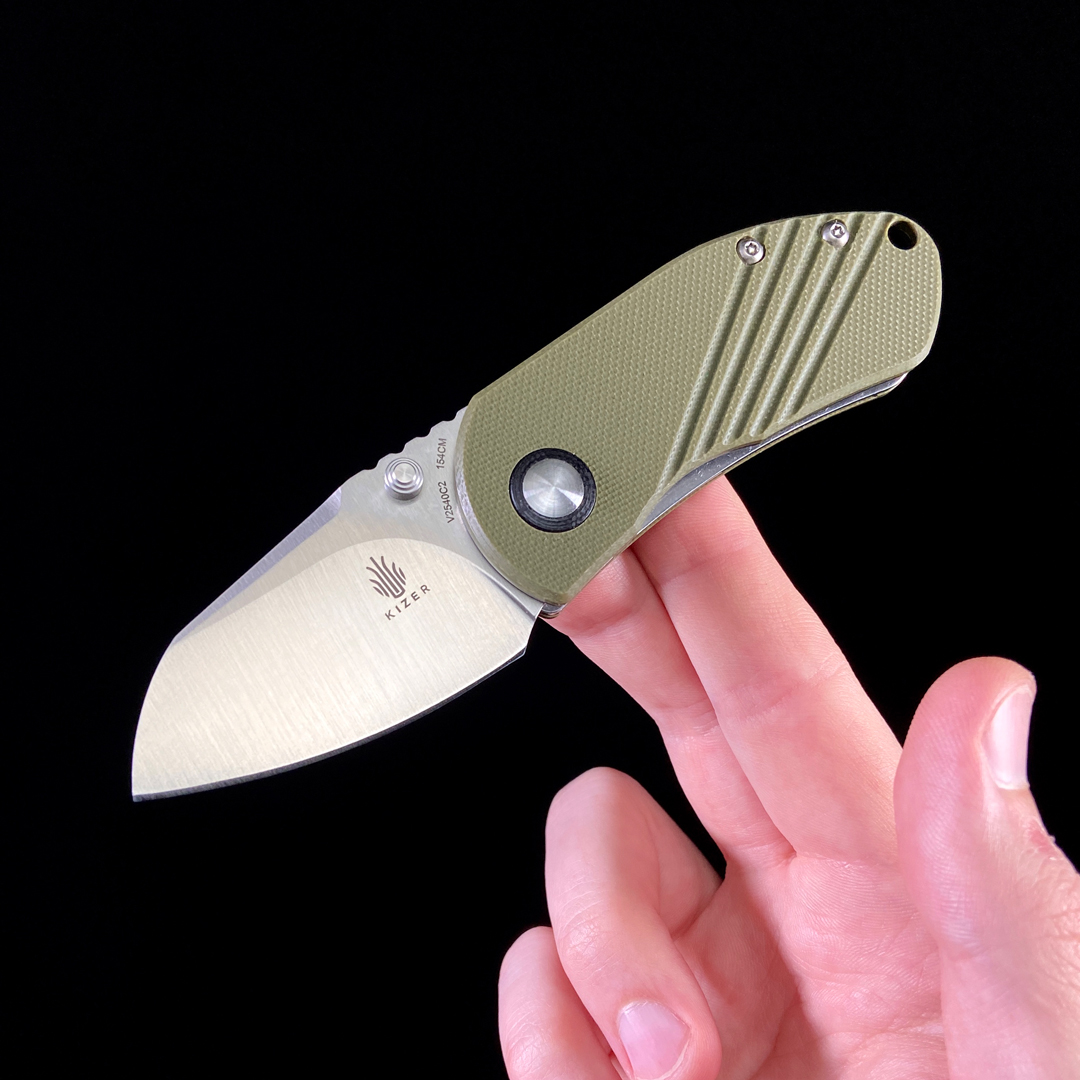 Designed by Justin Lundquist, the compact Kizer Contrail is made to work and feel like a much bigger knife. The two-inch blade length is made from 154CM steel — a great balance of value and performance — and the handle is wide and thoughtfully shaped to fill the hand despite its short length.
The competition at the ~$60 price point is fierce, but the Contrail hangs with the best of them, especially if you need a smaller knife that can handle big work. This go-everywhere locking folder is ready for action, and available in green, black, or gray.
Blade Length: 2.07″ (52.7 mm)
Closed Length: 3.20″ (81.3 mm)
Overall Length: 5.27″ (134.0 mm)
Blade Thickness: 0.110″ (2.8 mm)
Blade Material: 154CM Stainless Steel
Blade Style: Sheepsfoot
Blade Grind: Flat
Blade Finish: Satin
Locking Mechanism: Liner Lock
Pivot Assembly: Washers
Pocket Clip: Tip-Up, Right Carry
Weight: 3.14 oz. (89 g)
Designer: Justin Lundquist
Made in China