Every day we get some of the best custom and mid-tech knives from the greatest knife designers delivered straight to our door. As you can imagine, it's pretty much Christmas year-round over here at KnifeCenter. This week we're showing off tactical knives that can only be described as works of art, including new Microtech Socom Elites and a Liong Mah Warrior 2 V2 flipper. Coming soon we'll have Tac Butchers and Mini Cleavers from ADV, more Spectras and the Mini Decepticon from CKF, and new Microtech Limited Edition Cypher MK7s. Talk about one heck of a wish list!
GTC Custom Integral Commando Flipper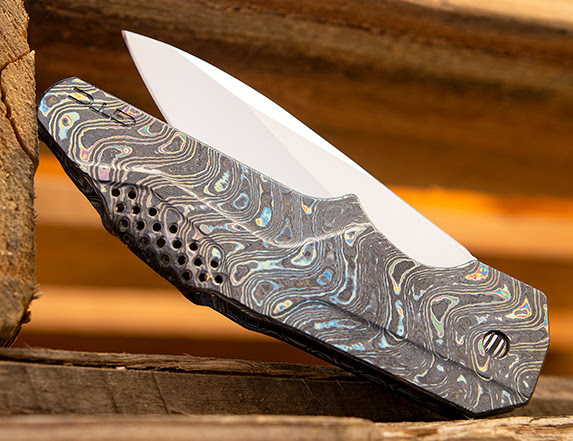 This GTC Commando flipper is the epitome of tactical art featuring a stunning integral Zircu-Ti handle. This eye-catching material wraps around the spine of the knife and even folds over to form the pocket clip, all in a single piece! If you are brave enough to carry the Commando, a CPM-154 blade and sturdy frame lock ensure this knife is more than just a pretty face.