Let's take a look at some of 2018's greatest knife hits from Knife Center. These are knives that you guys just couldn't get enough of and we sold more of than any other knives. Here's the rundown:
Spyderco SpyderHawk Salt Folding Knife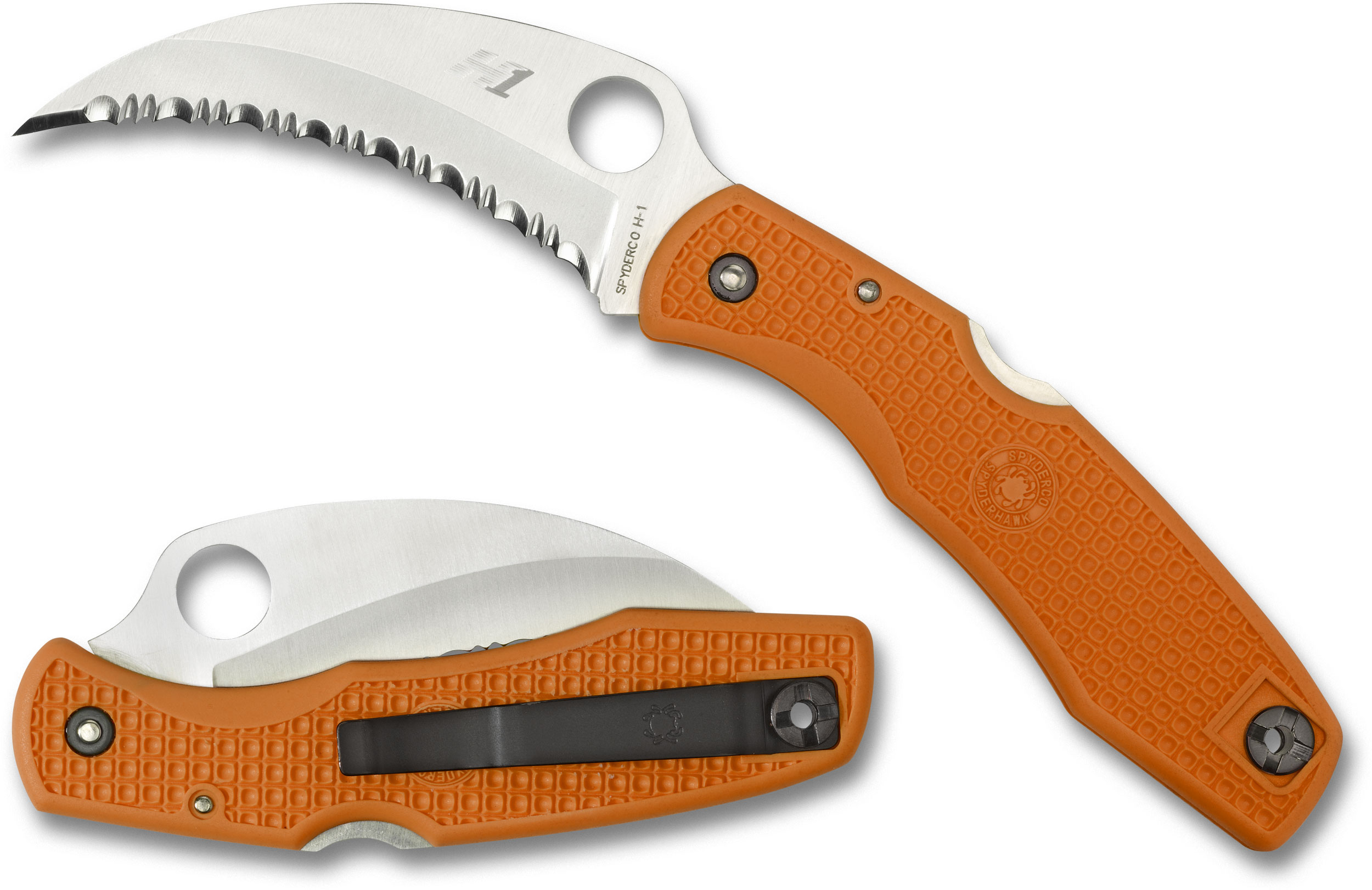 So, we've sold a lot of Spyderco knives this year, including a lot of the Para 3, but what really surprised us was the SpyderHawk Salt. This is one of our top-selling Spydercos of the year, and it has to be because of how distinctive it is. This folding knife would make a great dive knife because it features a fully serrated hawkbill blade with Spyderco's H1 steel. That's right, this knife is a part of Spyderco's Salt Series, which means it's virtually impervious to rust, making it great for use in marine environments.
Gerber FlatIron Cleaver Folding Knife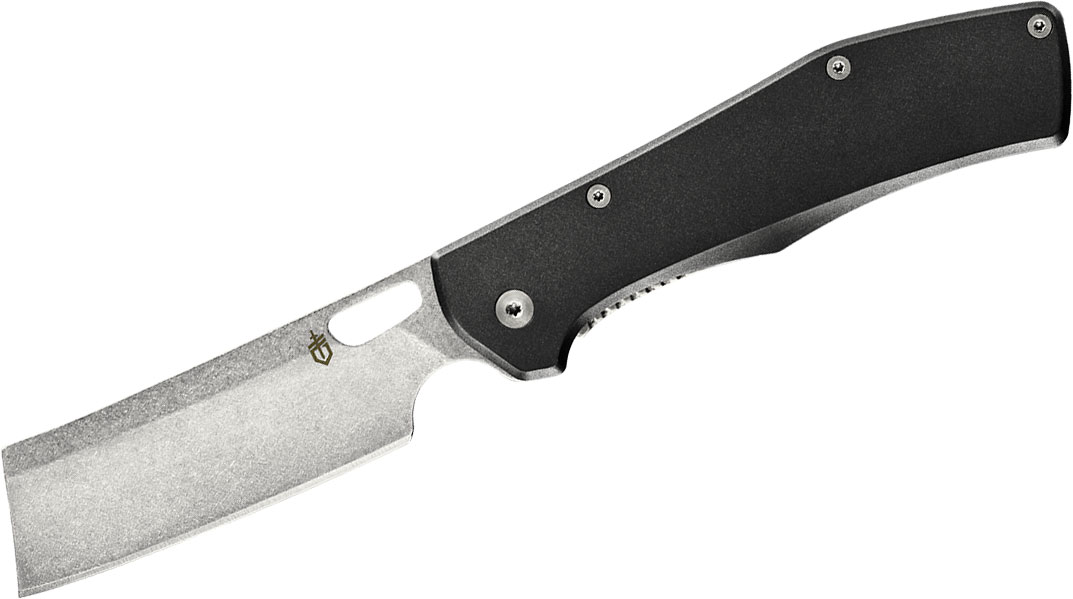 Another folding knife that moved like gangbusters this year was the Gerber FlatIron Cleaver. This is a really cool blade from Gerber with a lot of style. We especially like the stonewashed finish on this blade. It's a very deep pattern and looks fantastic. There are a couple of different versions, like this one featuring an aluminum front scale. It has all the benefits of modern knife construction, including an overtravel arrestor and a very solid frame lock.
Buck 110 AUTO Elite Folding Hunter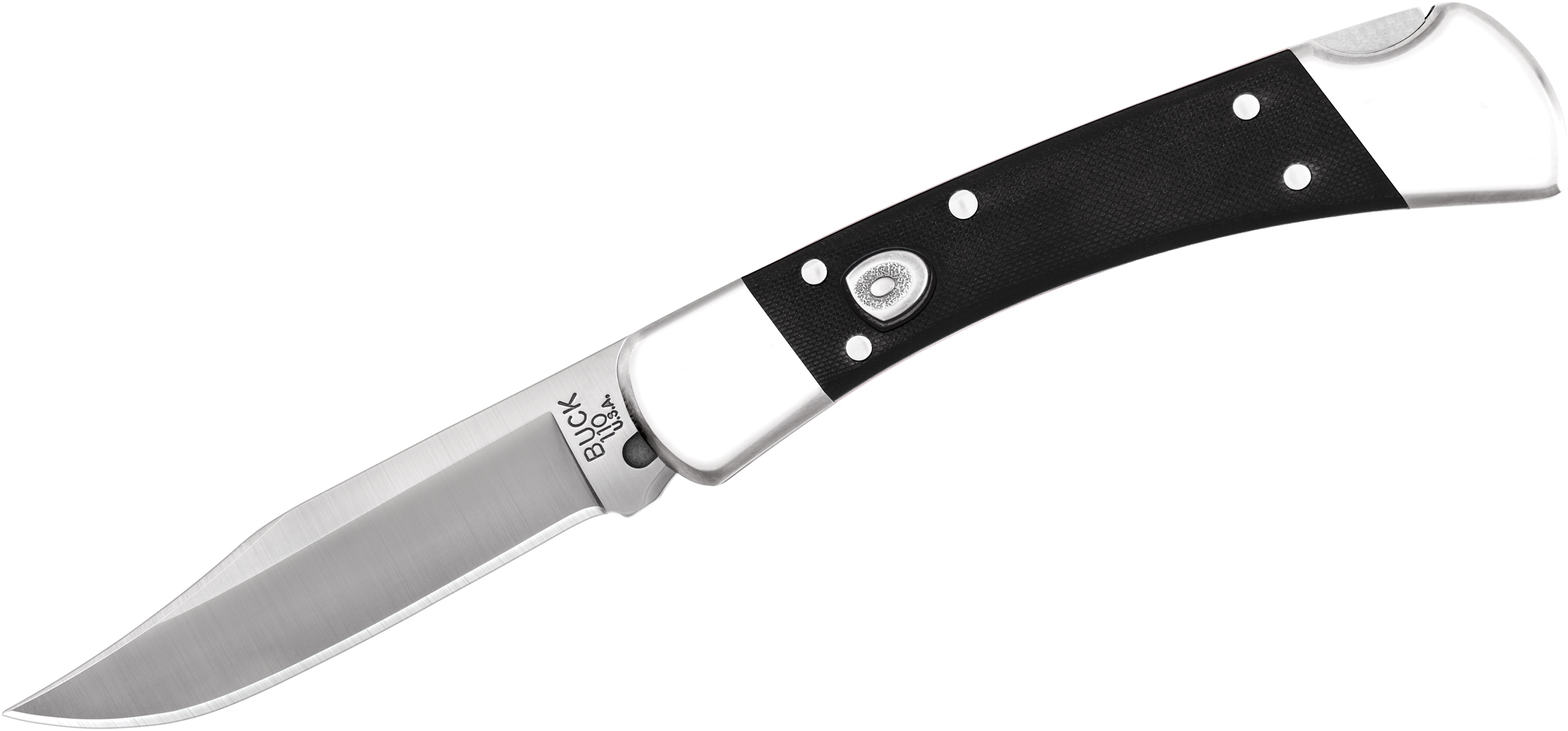 The Buck 110 is one of the greatest knife designs in history, and Buck has been doing a lot with it. We moved a ton of these knives this year, especially this automatic version. The 110 Elite AUTO features the same design as the original, except with nickel silver bolsters and G10 scales with fantastic automatic action that springs that classic clip point blade into high gear. Upping the ante even further is S30V steel, which means this knife can perform just as good as it looks.
Kershaw 7007BLK Natrix Assisted Flipper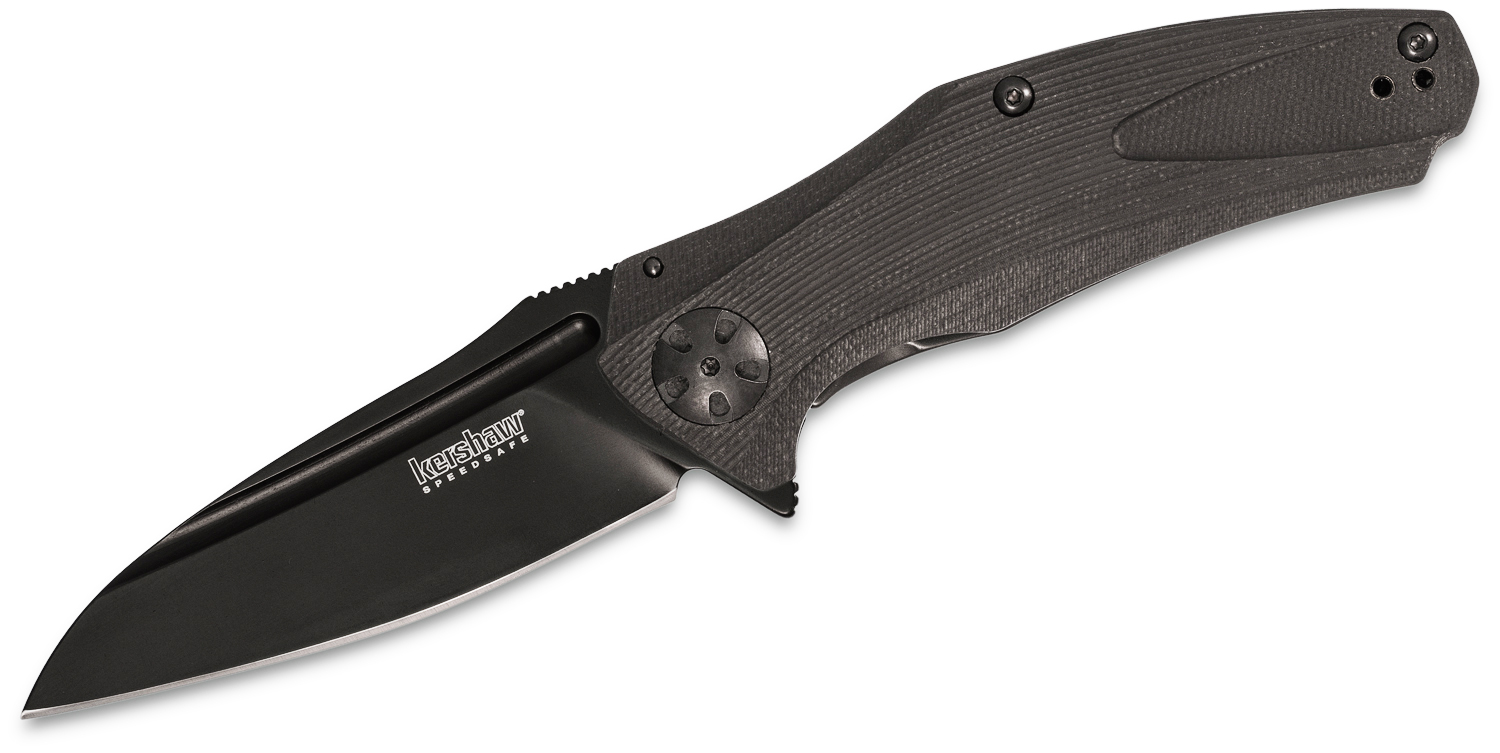 One of Kershaw's most notable releases in recent years is the Natrix, and this is a fantastic budget knife that won't break the bank. There are a ton of different versions of this knife available, but this one with the black G10 handles and black coated blade moved more than any other Natrix this year. Some versions feature a KVT bearing, but this one features Kershaw's famous SpeedSafe assisted opening technology as well as their patented Sub-Frame Lock, which has all the strength of a full frame lock without the added weight.
Benchmade Hunt Mini Crooked River Folding Knife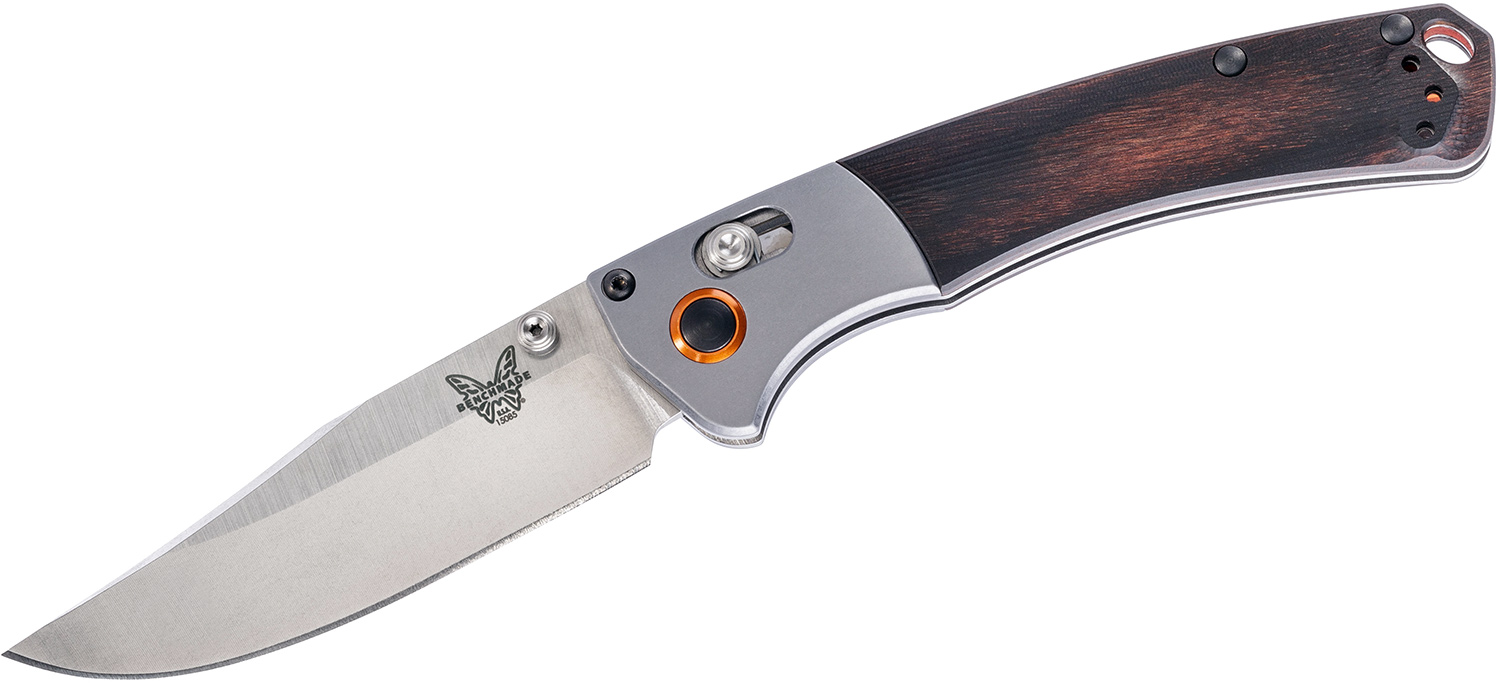 Moving up the fancier end of the scale, we have the Benchmade Mini Crooked River. This knife is the smaller version of the full-size Crooked River which was released a few years ago, and even though this is the mini version, we think it's just about perfectly sized for EDC. One of the things we like best about this knife is that it marries classic aesthetics with all the best modern locking technology and steel selection. That S30V clip point blade is going to work fantastically, and these orange accents look really great against the diamond wood handles.
Benchmade Bugout AXIS Folding Knife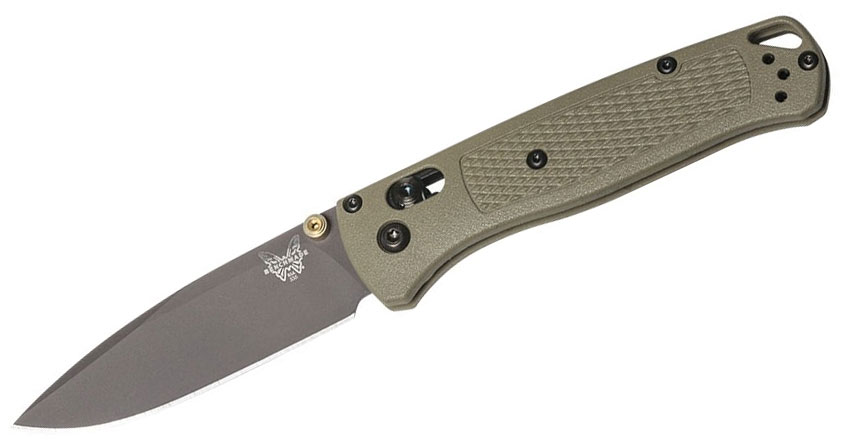 Another great Benchmade that you guys couldn't get enough of was the Bugout, especially this version with ranger green grivory handles and a smoke gray coated blade. This is one of our favorite currently produced Benchmade knives because it's extremely thin – not just the handle, but the blade, as well. The thin profile combined with the high flat grind make this knife a phenomenal slicer, and S30V steel means it's going to take an edge that will last quite a long time.
Zero Tolerance 0462 Dmitry Sinkevich Flipper Knife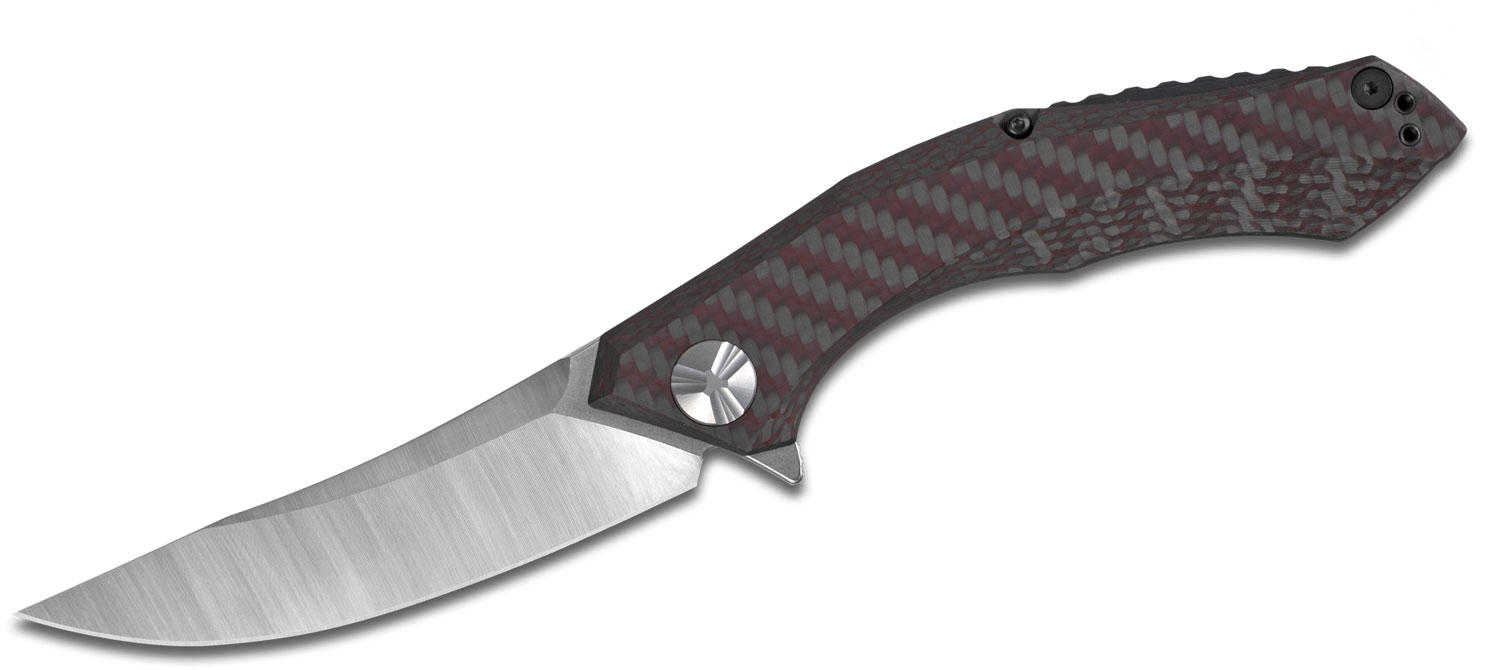 Last but not least, we've got a Zero Tolerance – the 0462 flipper from Dmitry Sinkevich. In typical ZT fashion, this is a titanium frame-locking knife with a flipper opener and super steel blade – CPM-20CV, in this case. In addition to the performance credentials, this is a highly stylish blade. Not only is the design highly elegant, but the front scale itself is made of red carbon fiber which contrasts well with the black, especially as you move it around in the light. This knife slices very well thanks to that upswept blade, and it certainly makes a statement.
These are just a few of the top moving knives from 2018. If you like what you see here and want to get your hands on any of them, head on over to KnifeCenter. Which knife on this list is your favorite best-seller from 2018?