We get new custom and mid-tech knives in throughout the week, meaning Knifecenter sees the best knives on the market every. single. day. Man, there are just some days where you have to sit back and realize you get to handle knives like this for a living. Now that you're all super jealous, check out our offerings below!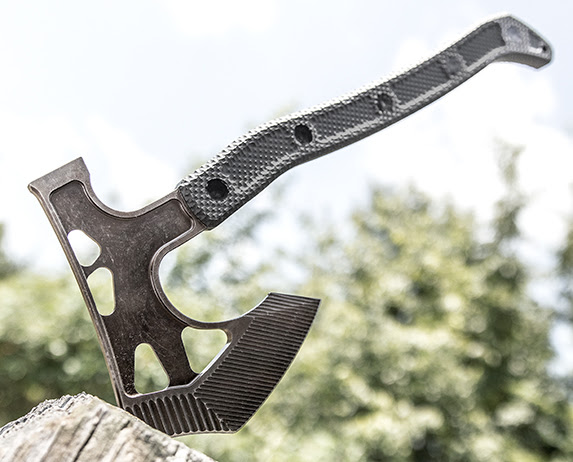 Jake's Ps35 Axe is a versatile tactical and camp tomahawk with distinct features that allow it to excel at both. The hammer is ideal for driving in tent poles or wedges for snares. The fully enclosed Micarta handle is sealed to prevent electrical shock if you accidentally hit a live wire while using the Ps35 as a breaching tool.
DireWare Custom S-90 Folding Knives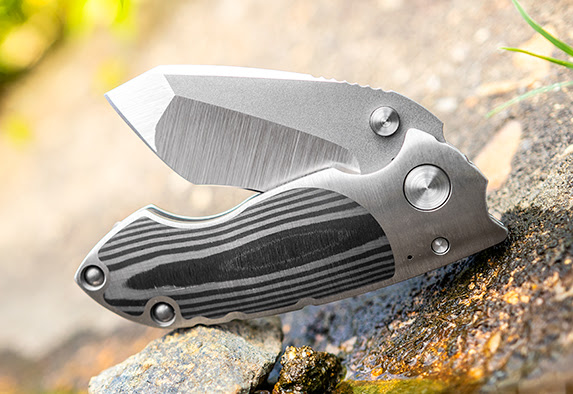 Just like the knife industry, DireWare products are always evolving and improving without sacrificing quality. We have some new S-90s that build upon and refine the flipping action and ergonomics of this smaller SOLO model.
Jens Anso Monte Carlo and Neo Flippers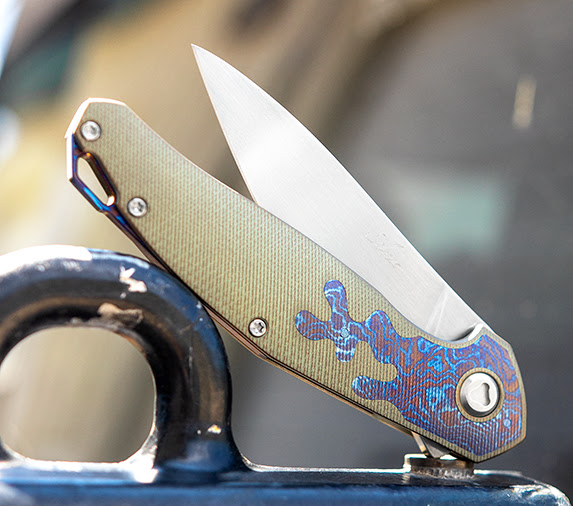 Jens Anso's latest designs are looking curvier than ever, especially the Neo flipper. It's nice to see him breaking free from the shackles of those sleek, slender designs and creating customs with some real character to them again. We also have a brand new Monte Carlo slipjoint with forced patina brass handles for an incredibly unique look.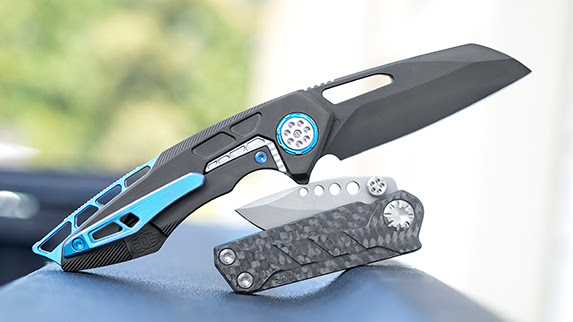 From Prawns to Krabs to Squids, we definitely see a pattern in the names coming from Elite Outfitting Solutions – and these knives are all great for EDC. We also received some new overbuilt Dorado folders and the stylish, near perfect Neptune flipper from the mind of Kyle Chumchal.
Ferrum Forge Pro Series Fortis Flippers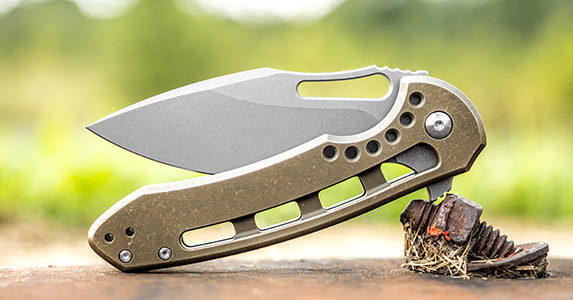 We've been seeing a lot of high-quality, high-value knives released recently but this might be the best of the bunch. This knife is an import Entry Level version of one of Ferrum Forge's most popular designs of all time – the Fortis 2.0.
Microtech Socom Elite Manual and Automatic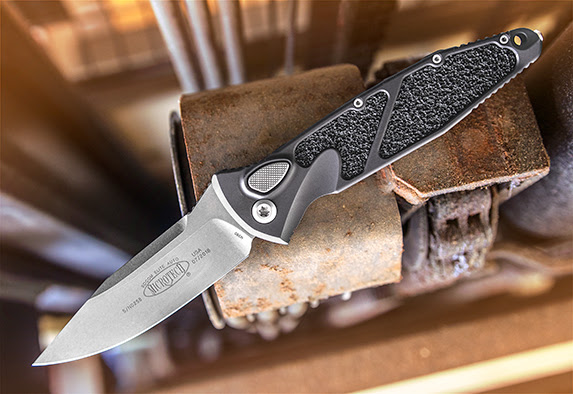 We've got production Socom Elites with clip point blades available in manual or an automatic variant. For the money, this may be the best American-made knife available right now. Get one of each!
KnifeCenter Exclusive Tuff-Writer Pens and Carabiners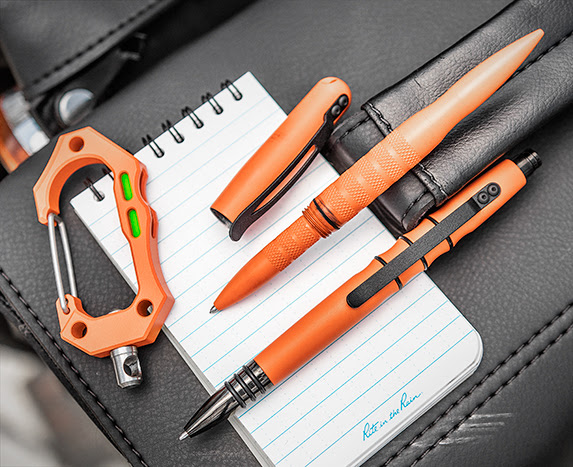 Tuff-Writer pens are designed to be the toughest pens out there. With years of reliable service in some of the most inhospitable environments on the planet, that claim has been fulfilled. These KnifeCenter Exclusives are precision-built from orange Cerakote aluminum, so you'll be hard pressed to lose or wear out this pen over the years. We also have exclusive orange carabiners that are perfect for keeping your keys close at hand.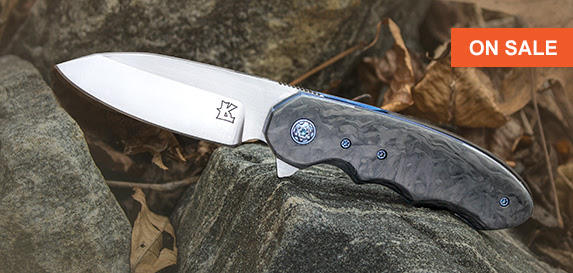 Larevo customs are not meant to be locked in a safe – they are built to use and get the job done. Somehow, they are able to make the robust, stout nature work with their beautiful aesthetic. We love Jason's work and we're sure you will, too….especially since we are putting them on sale!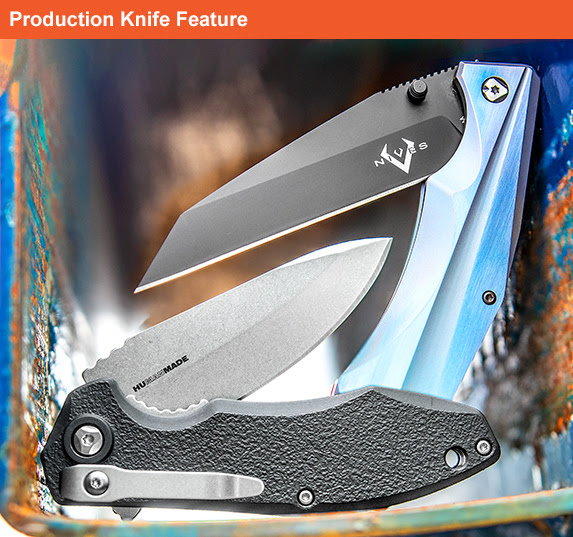 V Nives is Mike Vellekamp's new brand created to set a standard for quality and craftsmanship for products "designed and made by humans". Whether it be made in China, Taiwan, Italy or the USA, V Nives is ensuring that the quality and bang for the buck are paramount.
Coming soon we'll have more Microtech Socoms, hand-forged knives from Ryan Johnson, Equilibrium V2s from HEA Designs, and a new brand for us…Doublestar. Like we said before, we get new customs and mid-techs in every day, so please email us at support@knifecenter.com with any inquiries.