Twice a month we pull together some of the best outdoor and survival knives and tools so you can update your outdoor pack or emergency kit. Basically, we're doing the work so you can spend less time shopping and more time adventuring. This week we have a cool variety of items that range from folding steak knives to knife bracelets. Intrigued? Check out the items below and follow the links to fill your cart with some mid-summer camping essentials.
Boker Magnum Outdoor Cuisine III Folder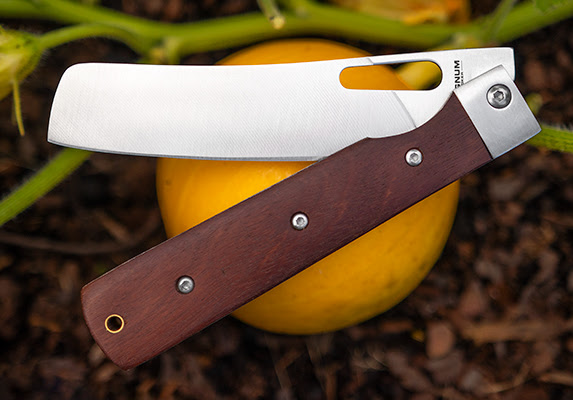 Looking forward to an upcoming camping trip? Are you a survival enthusiast or bushcrafter who wants to pack light? The Magnum Cuisine III is a kitchen knife designed for the great outdoors that will cut through freshly grilled game with ease. The broad 440C Japanese Nakiri-style blade is perfect for slicing through both tough meat and delicate veggies, and the Rosewood scales feel as good as they look.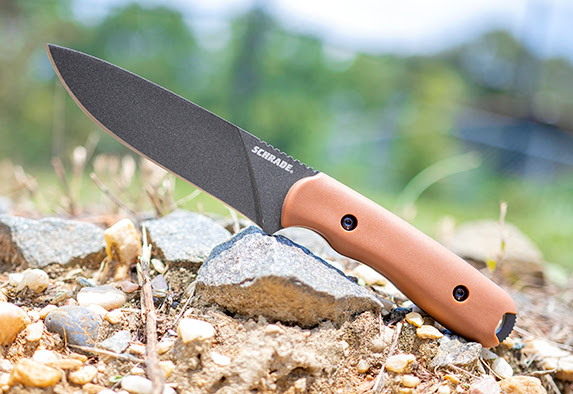 If you're someone who appreciates a more traditional knife, Schrade's Frontier fixed blade will appeal to your classic sensibilities. Forged from high quality 1095 carbon steel paired with brown Grivory handle scales, this fixed blade has the profile and power to make light work of hardcore cutting tasks. Think of the Frontier as the Ron Swanson of knives – forthright and more than capable of some seriously tough performance.
Gerber Knives and Gear Scout Folders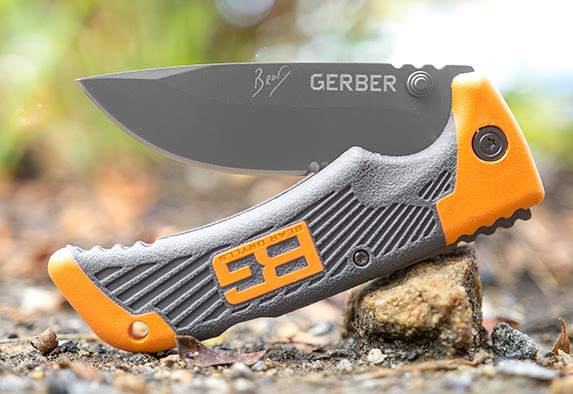 Holding the Scout makes you immediately want to put it through its paces – and at such an incredible price point, we encourage you to do so. This folder is thin, lightweight, and Bear Grylls-approved. With its dual thumb studs, ergonomic rubber handle and secure lockback mechanism, the Scout is a great pack knife for both novice and expert outdoor enthusiasts.
ESEE Black Oxide IZULA Neck Knives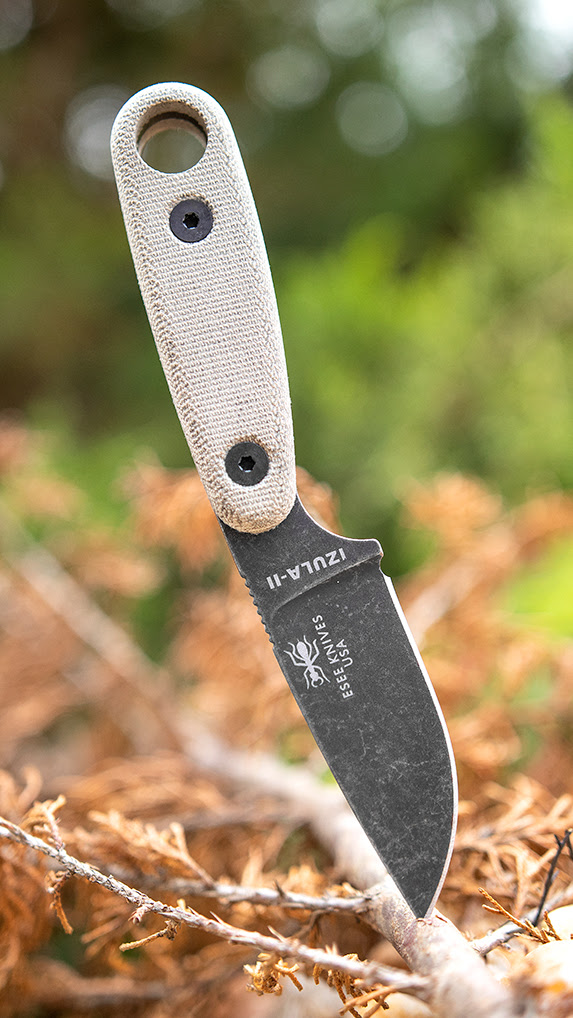 The Izula has a new look – a rugged, stonewashed black oxide finish that screams 'tactical' and hides use marks better than just about any other finish out there. This American-made, skeletonized neck knife takes the cake when it comes to high impact performance, and any knife enthusiast will tell you it ranks high on the list of best fixed blades on the market.
Buck Knives Cadet with Rosewood Dymondwood Handle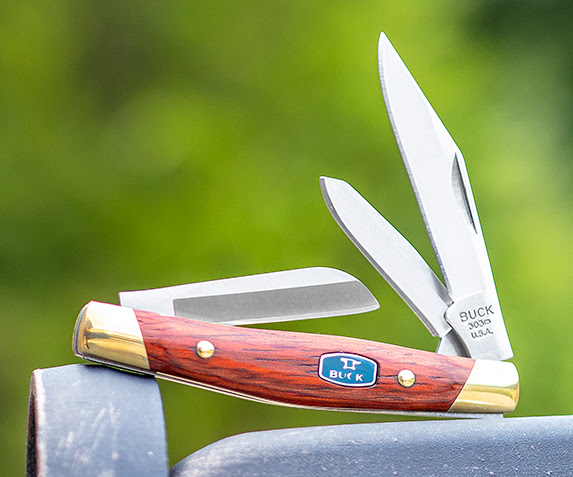 Buck's 303 Cadet is slightly smaller than the Stockman, but still serves up the same quality performance. With its clip, sheepsfoot and spey blades, this traditional pocket knife has triple the cutting power. The Rosewood Dymondwood handle scales and brass bolsters are the classic finishing touches that make this multi-purpose tool a Buck, through and through.
Condor Tool & Knife Knulujulu Fixed Blade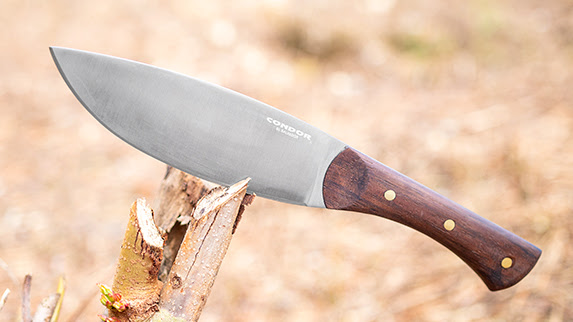 This collaborative effort between Jorge Umana and Joe Flowers brings us an ergonomic Knulujulu knife that was made to butcher large game. With a beefy blade and all the benefits of an old-school camping knife, this workhorse boasts 420HC steel and beautiful Walnut wood handles. Add in the handcrafted, welted leather sheath and you've got one heck of a fixed blade.
Outdoor Edge Para-Claw Paracord Knife Bracelets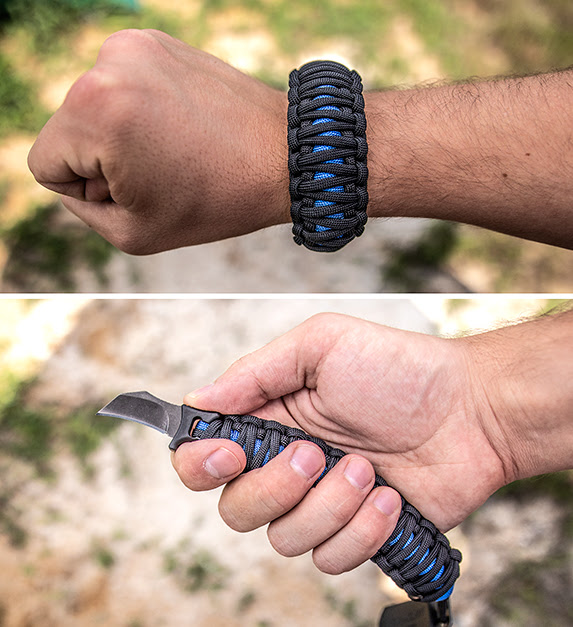 Looking for a discreet self defense accessory for you or a loved one? Our collection of paracord knife bracelets offers safe options that may make all the difference in an emergency situation. These bracelets will fit wrists of any size thanks to their adjustable loops, and the paracord selection includes camo, purple, black, and red options. We even have models that come with a watch, making this an EDC accessory that is as stylish as it is handy.
Smith & Wesson Throwing Knife Sets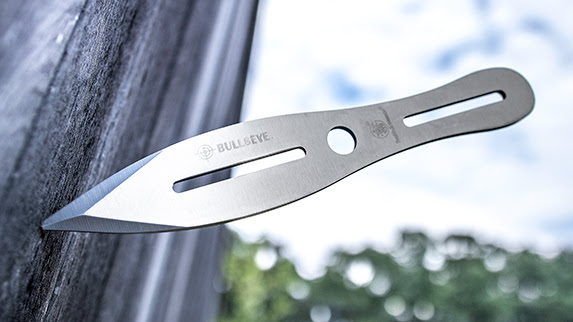 If you're looking for your next hobby or want to have a fun activity at a backyard party, you should definitely add these value-priced throwing knives to your cart. You'll have your choice of three or six piece sets, each constructed with a drilled hole and slot design. When you're done practicing your throws, simply slip them back into their black nylon belt sheath.