Another week, another great batch of tactical knives and gear from KnifeCenter. From karambit flippers to American-made balisongs to self-defense pens, this collection features some seriously hardcore combat essentials.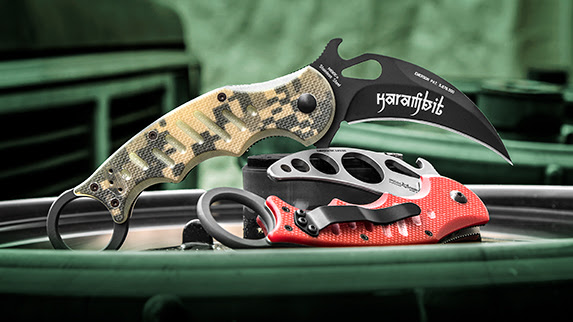 Fox Italian-Made Karambit Flippers
No combat list feels complete without a karambit – especially a folding version that flips as well as these models from Fox Knives. These self-defense tools feature the patented Emerson Wave, a thumb slot and a flipper tab, so you'll have your choice of deployment method. We have a great selection that includes aluminum, carbon fiber, and G10 handle options with Bohler N690 blades. We even have a trainer model with 420C steel if you need to do some practicing before handling the real deal.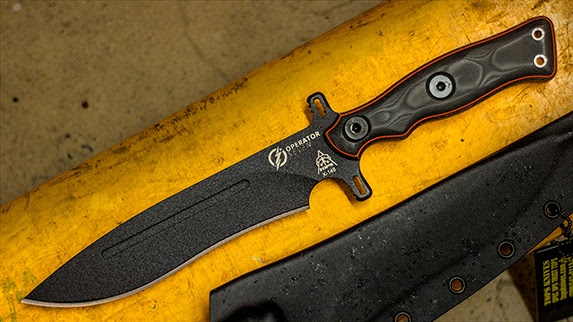 The blacked out edition of TOPS' Operator 7 features a thick slab of differentially heat treated 1075 carbon steel that's impact resistant on the edge with a very strong spine. The handle is a Micarta/G10 hybrid that has a great texture for grip, and it'll fill out your hand much like the handle of an axe or hatchet would. The finger choil will make it easy to tackle finer, more precise cuts, and the Kydex sheath's rotating spring steel clip will keep this workhorse safe and secure for when you need it.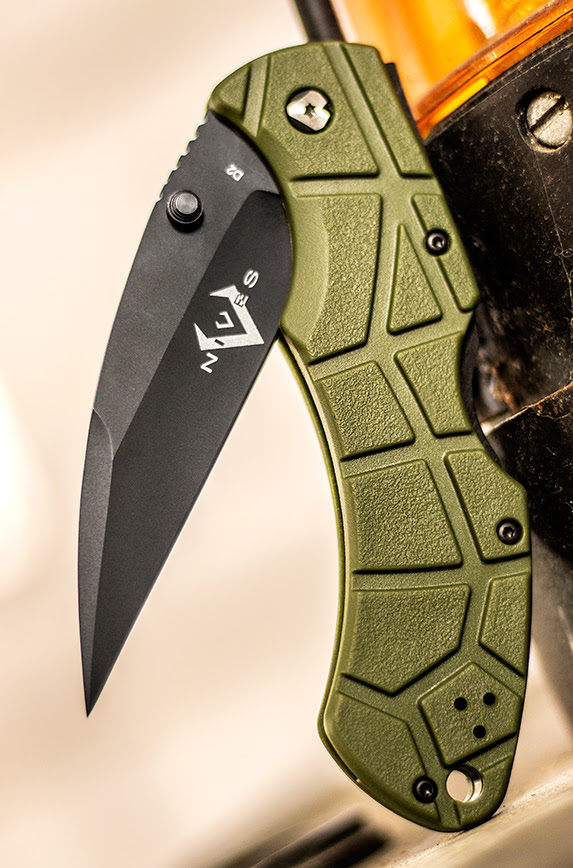 V Nives Mike Vellekamp Rocky Folders
We first added V Nives to the site back in July, and that included the first run of their Rocky flipper. With its Wharncliffe-style blade and water-resistant case, it makes for a great tactical folder. The second iteration, the Rocky II, offers a more versatile clip point blade shape and the same tough D2 steel as the original. You'll get a reinforced tip for piercing, and the combination of materials and stellar fit and finish easily makes it one of the best combat knives you can get for the price.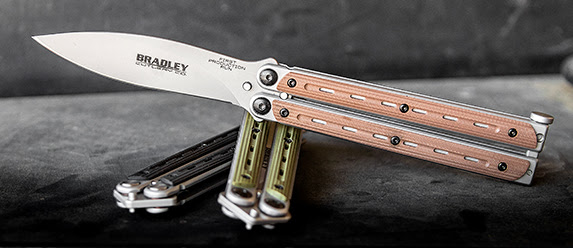 Bradley Kimura American-Made Balisongs
American-made with 154CM steel, these butterfly knives flip like a dream and have become fast favorites of the staff here at KnifeCenter. The elegant spear point blades sport graceful flat grinds and the bronze washers ensure consistent and smooth action. The Torx bits allow the user to maintain their knife as they see fit, and the user-reversible latch will accommodate any flipping style. In a nutshell: these are great for all collectors and users of this classic Filipino self-defense design.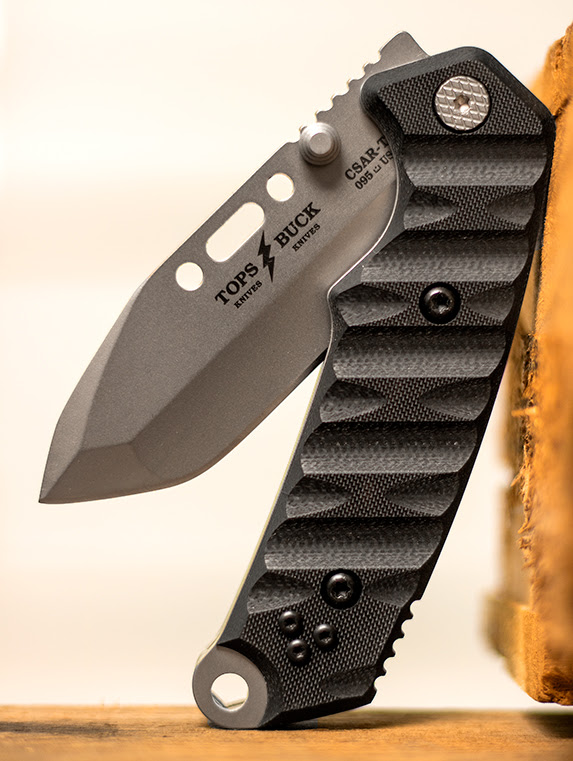 BUCK CSAR-T Folders and Multi-Tools
The CSAR-T is a full-size working folder produced in collaboration with TOPS Knives that sports their solid engineering and Buck's meticulous manufacturing. Its hex opening can take a bit/socket attachment, so be sure to snatch up the 15 piece tool set to go along with it. The Responder model's pommel comes equipped with a seatbelt cutter and a glass breaker. If you're looking for a heavy-duty knife with destruction-proof handles, the CSAR-T is a sure bet.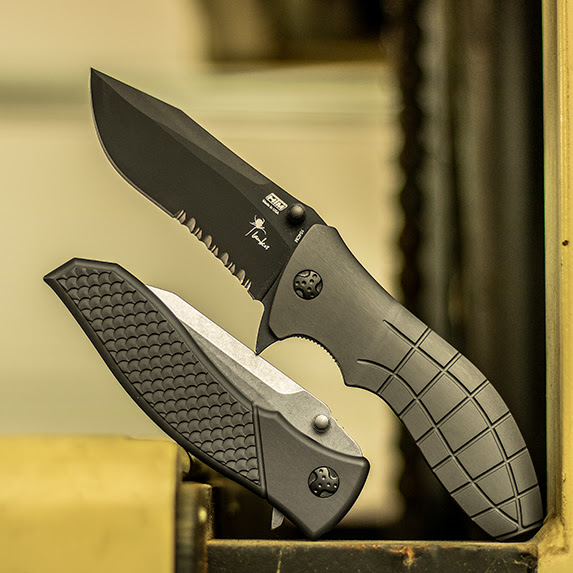 Designs from Kirby Lambert, Greg Lightfoot, and Darrel Ralph all in one place? This collection is spoiling us, especially because all of the knives in it are currently on special. Take up to 43% off on cool knives like the Snap flipper, the Bull Whip, and the DDR Exclusive Gun Hammer Torpedo. The hardest choice will be picking which premium steel you want to rock: 154CM or CPM-S90V.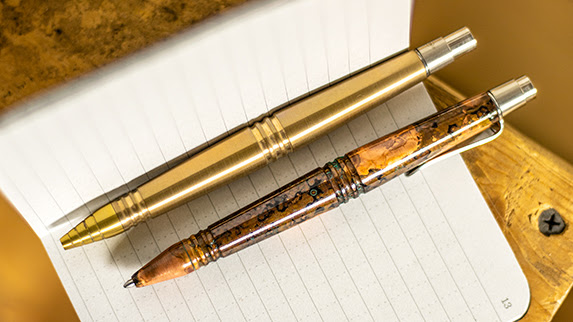 Darrel Ralph Tactical & Self-Defense Pens
If you don't want to lock down Darrel's Exclusive Torpedo, grab up one of his custom titanium keychain kubaton pens, instead. These handmade tools will turn your keys into a great self-defense weapon without adding to much weight, and the ultra-tough titanium bodies are anodized in a variety of colors. If you want a less tactical EDC addition, pick up one of his custom Go Pens. Just don't be surprised when your friends beg to borrow it.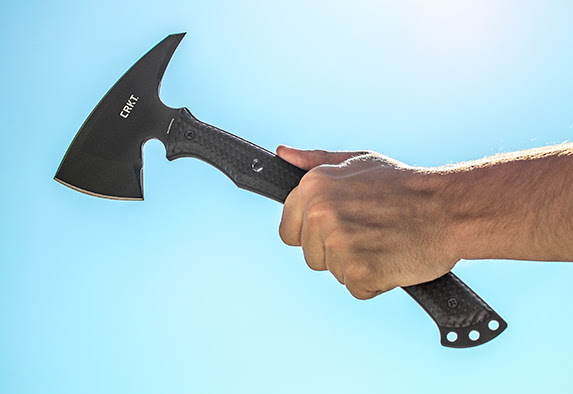 Columbia River Kangee and Chogan Tactical T-Hawks
The Kangee T-Hawk is the result of over thirty years of Ryan Johnson's tactical knife making experience, which speaks volumes in regards to its quality. While you obviously can't go wrong with SK5 carbon steel and rugged black powder coating, the real standout feature is the removable checkered handle. The Chogan is constructed of the same materials but offers a different blade head without the spike.