The season for giving is upon us, and that can mean one of two things: you spend your valuable time researching the best outdoor knives or you let your friends over here at KnifeCenter do the job for you. We'll keep this guide short and sweet – just eight outdoor/survival essentials that would make great gifts for yourself or others.  If you have someone in your life that spends more time outdoors than indoors, the right present for them is on this list!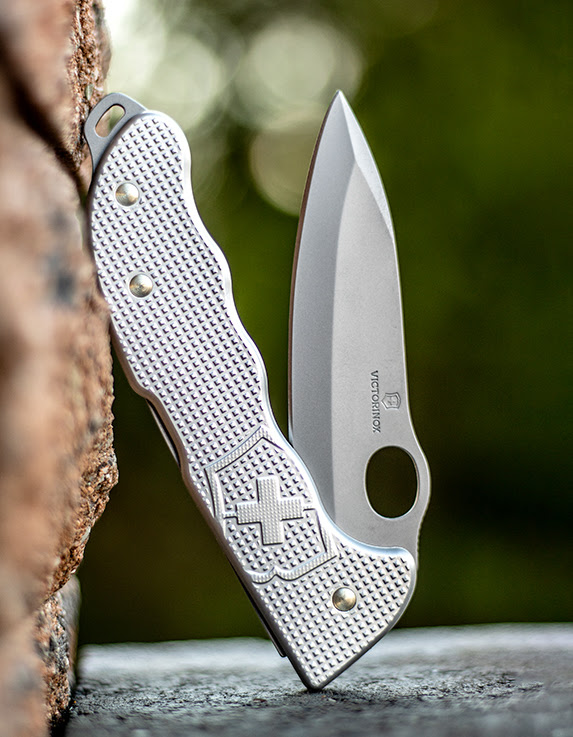 Victorinox Hunter Pro Lockback Folders
While all of the Hunter Pro models here are certainly great for backcountry EDC, our favorite from the lineup has to be the silver Alox variant with its removable pocket clip and integrated lanyard hole. The scales are ribbed, allowing for a unique grip that will provide plenty of traction in wet environments. These traditional lockback hunting knives have been field tested to ensure quality performance.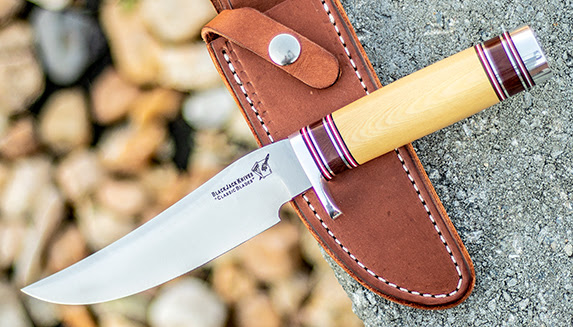 Blackjack Classic American Fixed Blades
These classic fixed blades from Blackjack offer incredible performance and value, with each knife handmade in the USA by Bark River Knives. The A2 steel on these knives comes with a long swedge, making it easier to cut through soft materials like wild game. Not only do these knives work like true powerhouses, they're also traditionally styled with leather, Micarta, or stag handles and deluxe leather sheaths.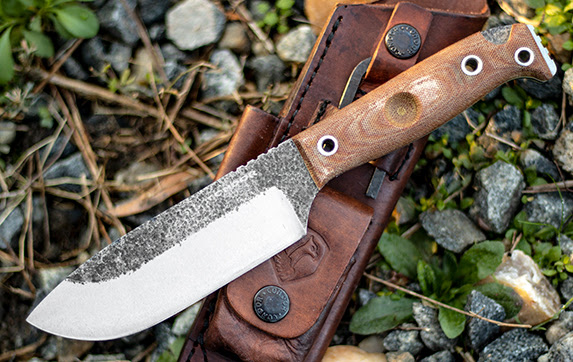 Condor Selknam Survival Fixed Blade
The Walter Matthews-designed Selknam is a full tang fixed blade with Condor's famous convex edge. The back of the spine has a finger jimping that will come in handy for controlled cuts, and the Micarta handle has a notch revealing the spine that you can use for fire starting with ferro rods thanks to its 90° steel cut. The welted leather sheath is also equipped with a 1095 flint striker, so to say this survival knife is ready to rock is an understatement.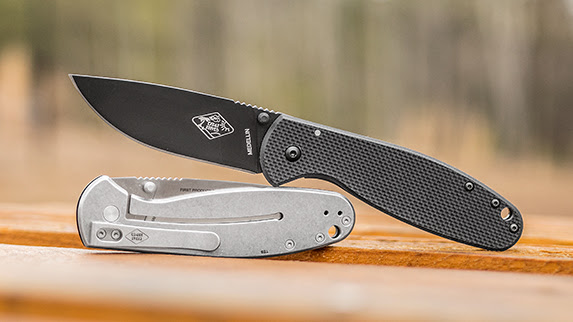 Expat MEDELLIN Folders by ESEE Knives
Much like ESEE's Avispa and Zancudo models, the MEDELLIN series features sturdy stainless steel frame locks across the board. With their AUS-8 steel blades and ergonomic handles, these folding survival knives have lived up to every expectation we had of them. Not only does the MEDELLIN have a robust design, it comes with aesthetically pleasing touches like the contoured handle and subtle jimping.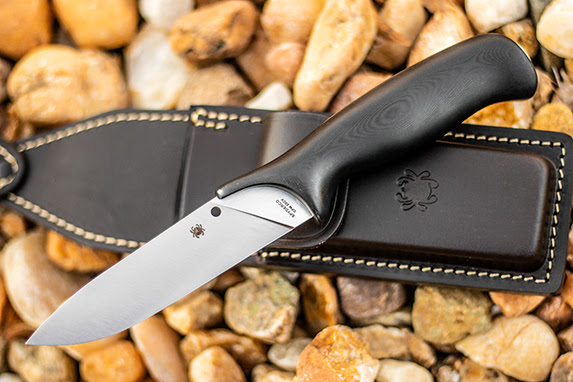 Spyderco Zoomer Full-Tang CPM-20CV Camp Knife
We're always pumped when Spyderco adds to their fixed blade collection, and this time they've called upon survival enthusiast Thomas Zoomer to develop a traditional bushcraft design for the ages. The blade is expertly crafted from CPM-20CV steel and features a zero ground hamaguri edge. The unique handle design features two machined, solid G10 scales that allow the butt of the tang to protrude and be used as a hammer surface or lanyard attachment point. Last but not least, the high-quality leather sheath includes an accessory pouch for small survival items.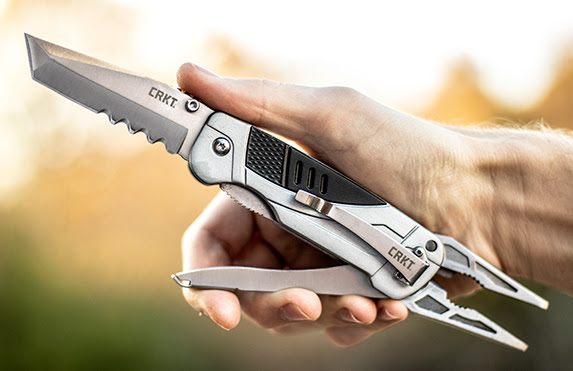 CRKT Bivy Assisted Opening Multi-Tool
The revolutionary Bivy multi-tool is the brainchild of Hans Florine, a world-record holding speed climber. Simply press the button and spring-assisted pliers jump into action. The folding knife comes equipped with a liner lock, along with a marlinspike, Phillips head and flathead screwdrivers. The tanto-style combo blade is wickedly sharp out of the box. This is a multi-tool perfect for those that often feel they barely have a hand to spare. Let the Bivy step in as your first mate.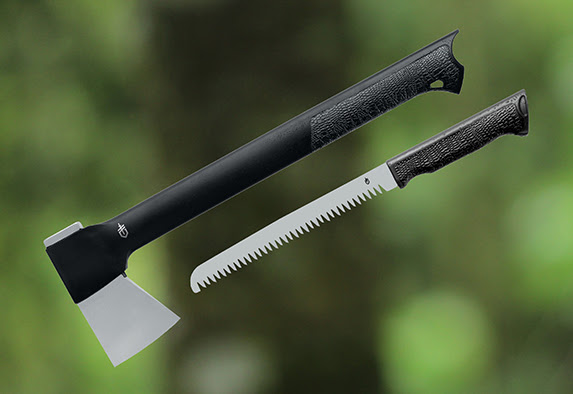 Gerber Gator II Axe and Saw Combo
Made with a longer handle than the original Gator, the Gator II remains a compact, all-conditions axe with an incredibly comfortable grip. Gerber's unique Gator texture offers better holding capability in wet and muddy conditions, and it also houses a coarse blade hand saw that's held in place magnetically. Rugged and lightweight, this two-in-one tool can do everything from splitting wood to sawing branches to hammering tent stakes.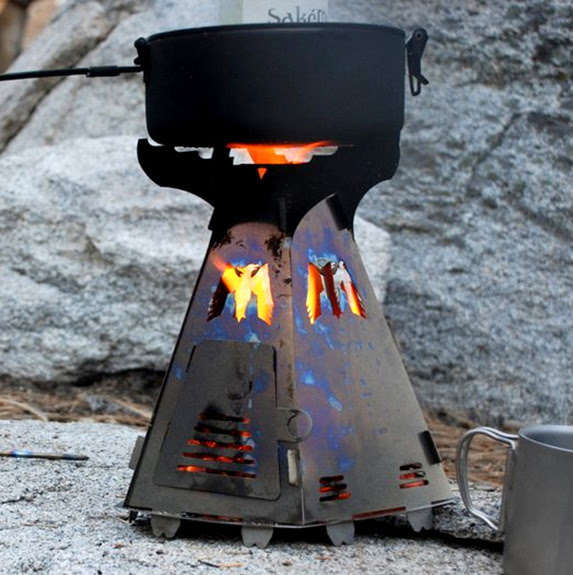 Mummert Knives Phoenix Titanium Camp Stove
The Phoenix camp stove hits the sweet spot of being small and light enough to go anywhere, but large enough to feed an entire crew of people. The ultra-thin titanium construction supports over 10 pounds of weight, and the removable hinged door allows easy access to the inside for fire stoking or adding wood. Something cool about this design is that as you use it, the heat will flame anodize the titanium panels, and the way the panels fit into the base of the stove makes them stronger as more weight is applied to the top.

Want to see more holiday gift ideas? Check out our 2018 Holiday Gift Guide, which has affordable presents, great stocking stuffers, and more. Let us know in the comments what mini gift guide you need this year – we're here to make this Christmas your best one yet!