The new year is upon us and with it are new knife releases! CRKT has announced their 2021 lineup and there are some excellent new designs joining the roster. Do any of these have what it takes to be one of the best new knives of 2021? That is for you to judge. Read on to see the highlights!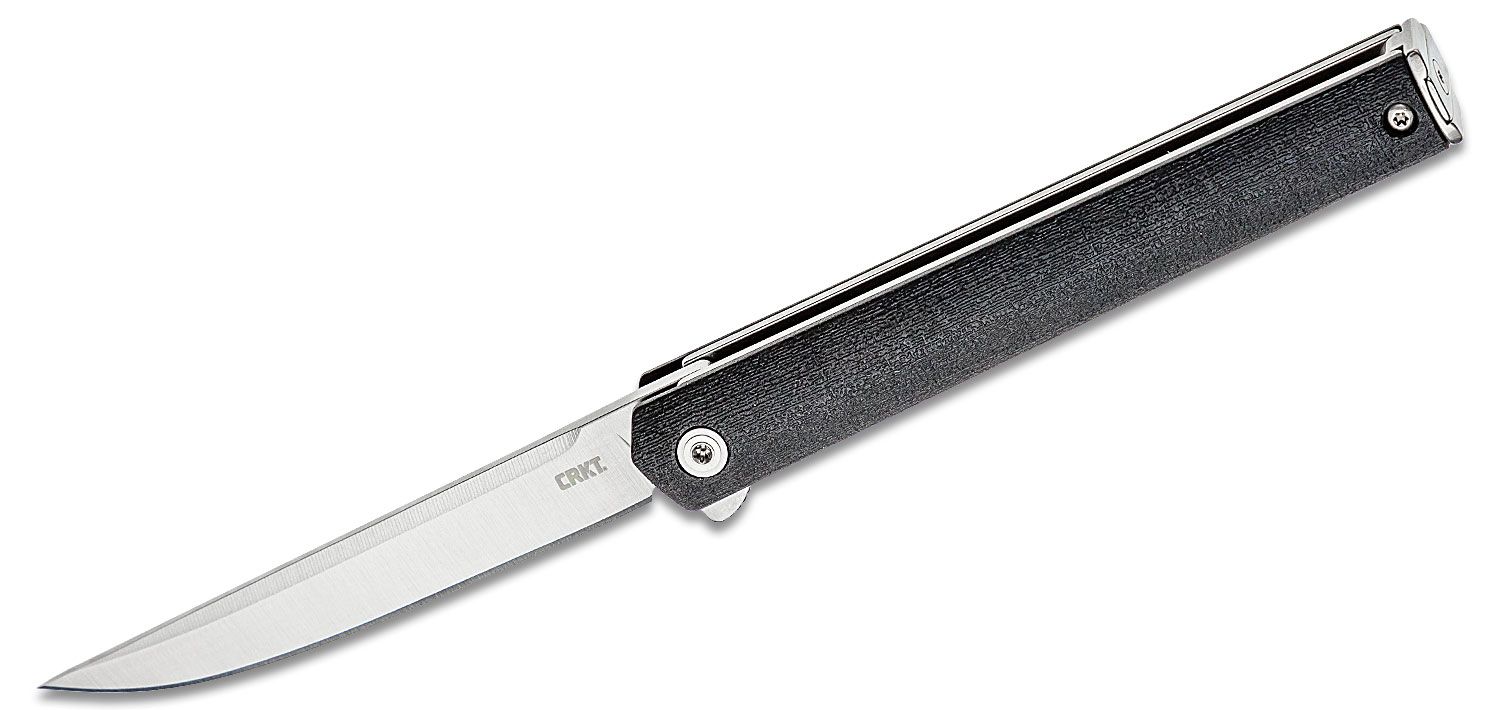 The CRKT CEO remains one of CRKT's most popular folders ever, but it has not been without its detractors. Lots of folks prefer their pocket clips to orient the knife tip-up in the pocket, which wasn't an option on the original, and lefties we're left out with the right-side only thumb-stud.
Enter the CEO Flipper! The new opening mechanism works great and the IKBS action is just as good as the original. It also works much better in left-hand operation. Likewise, the pocket clip caters to both sides. It is not mounted from the tail of the knife for true deep carry and it is completely reversible.
Other changes include a bump up to AUS-8 blade steel, a new handle texture, and a blade that is slightly longer than the original despite the handle being just a hair shorter when closed. This knife is sure to carry on the legacy of this budding classic design.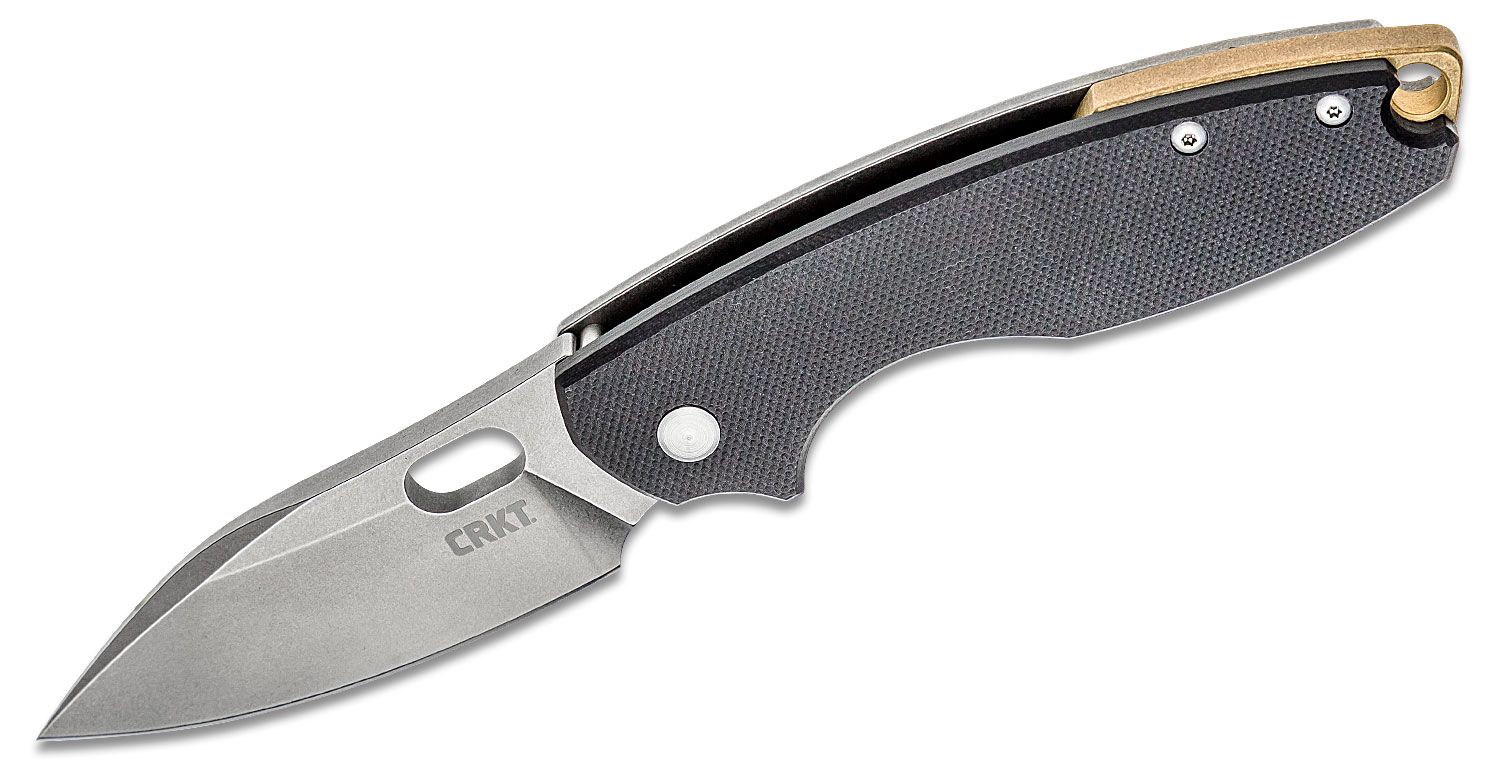 A new sleeker variant of this Jesper Voxnaes designed hit joins the successful Pilar series. It maintains the lines of the classics but streamlines it for a more agile, but no less powerful blade shape, perfect for EDC and heavy chores.
Two tiers of the new profile are available. Base models are equipped with an 8Cr series stainless blade with a satin finish, but you can upgrade to stonewashed D2 for more edge retention and that version even comes with a brass backspacer for extra class.
Both knives feature a stainless steel frame lock, G10 front scale, and an IKBS ball bearing pivot for satisfying action that can go toe-to-toe with anything in this price range.
CRKT Bona Fide with Field Strip Gen II Tech by Ken Onion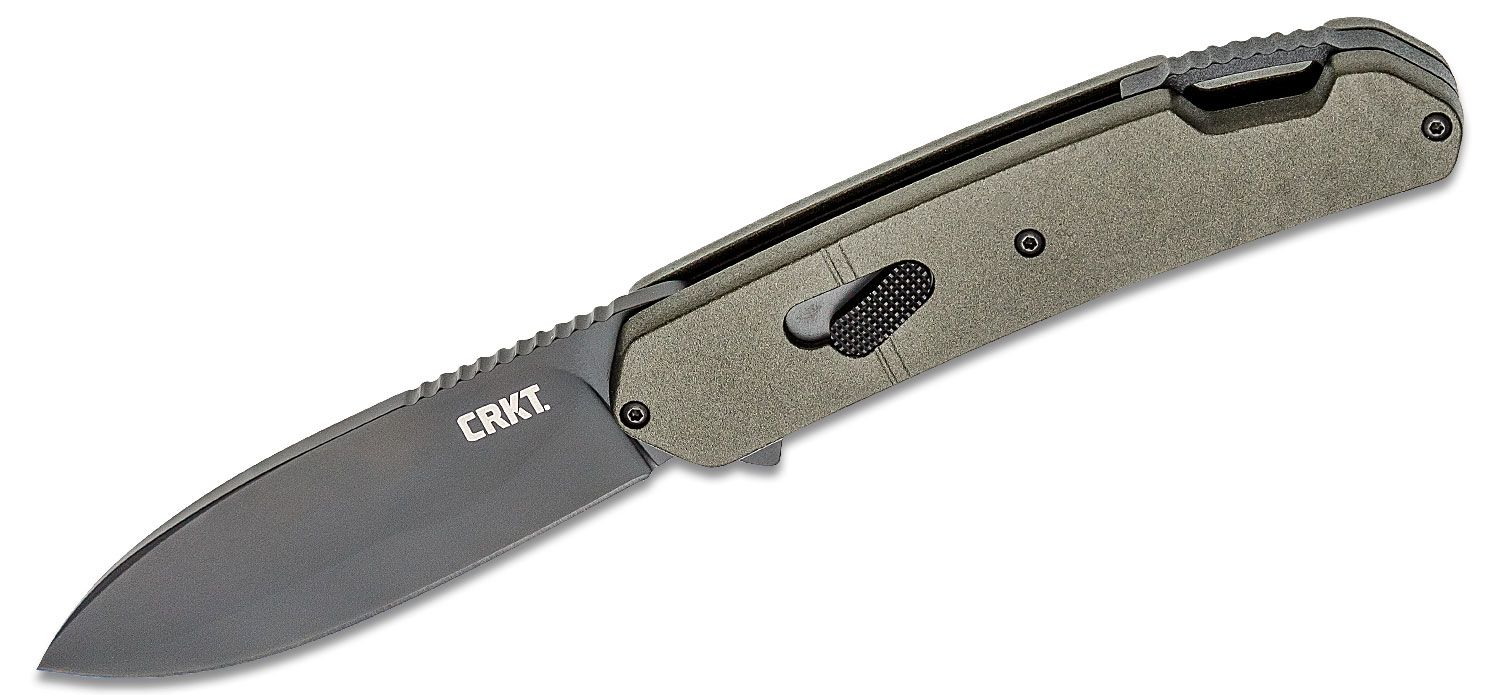 This year not only brings an all-new Ken Onion design – the Bona Fide with two tasty D2 blade options – but also a newly minted second generation of his Fieldstrip technology, allowing the knife to be disassembled without the use of any tools.
Instead of a two-part lever & wheel system, Field Strip Gen II uses a single spring-loaded tab – just push it up and over and the knife comes apart in three pieces, ready for cleaning or lubrication.
Just like the original Field Strip mechanism, Field Strip Gen II is rock-solid when assembled, and thanks to an upgrade to caged ball bearings around the pivot, the deployment action is smooth and confident.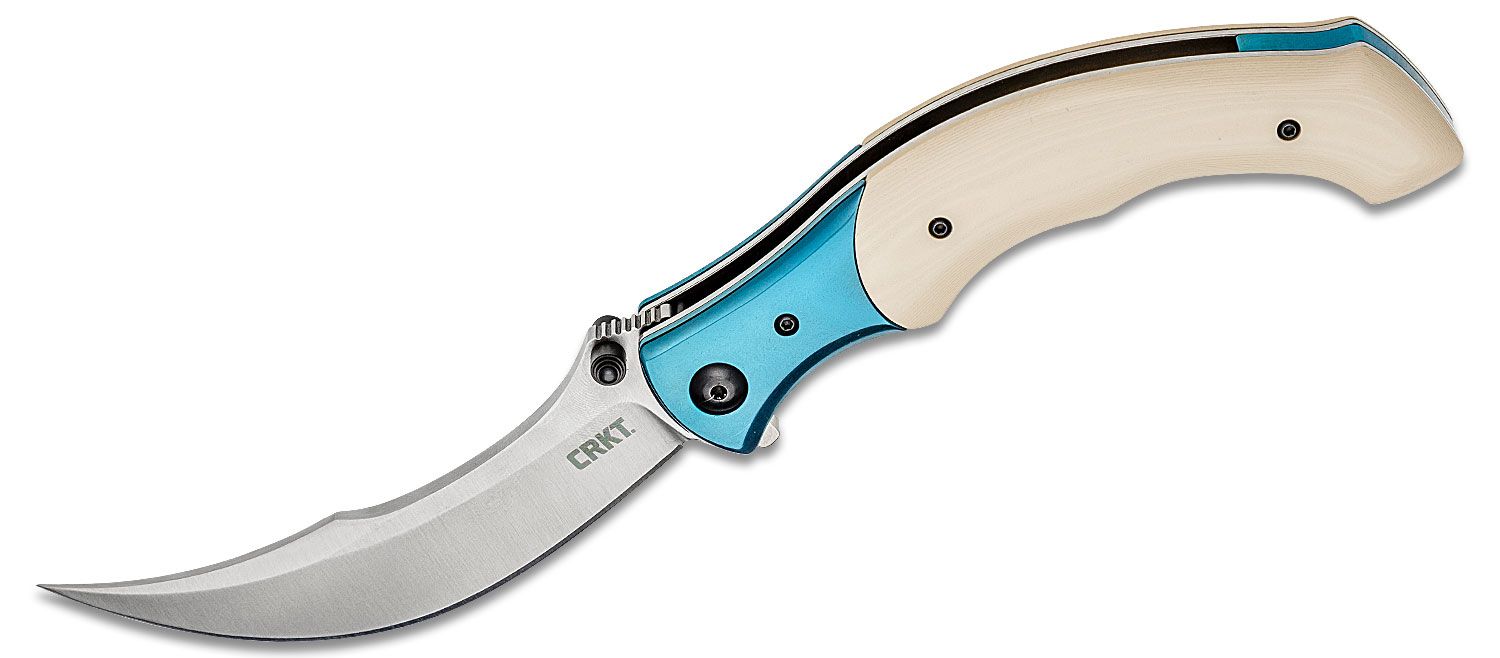 This positively jaw-dropping design features a dramatically upswept 4.4" blade made from Sandvik 12C27 steel, paired with ivory paper Micarta handles, blued steel bolsters, and caged ball bearings around the pivot for snappy action.
It also features CRKT's new, redesigned assisted opening mechanism. A torsion-bar system similar to Kershaw's SpeedSafe, only redesigned from the ground up for even more reliable performance. It even has a bias toward closure so you don't have to fight to fold it closed. This as-yet-unnamed system is showing up all over their lineup this year, but none make quite the impression as this Ritual!
---
To see even more of the new lineup, click here or check out our video interview with CRKT below!