Spyderco's Salt Series of knives was made with one thing in mind: to make corrosion an afterthought. Through the use of exotic steels and handles with plenty of traction, these knives were made to be ideal companions in corrosive and aquatic environments, hence the name Salt. On top of that, the Native 5 is a fantastic American-made EDC that contains all of the best elements we love about Spyderco designs.


Now that Spyderco has welcomed the Native 5 into the Salt family it comes with some new tweaks, making this high-performance knife even better. The biggest change is the use of high-performing LC200N blade steel, famously used by NASA in ball-bearings as a substitute for 52100 in their aerospace equipment. This steel is a nitrogen-enriched tool steel that offers edge retention that can rival many of today's modern super steels, a big leap over the H1 steel that Spyderco has traditionally used in their Salt knives. LC200N also sports exceptional toughness and extreme corrosion resistance, making it ideal for use in the Salt Series.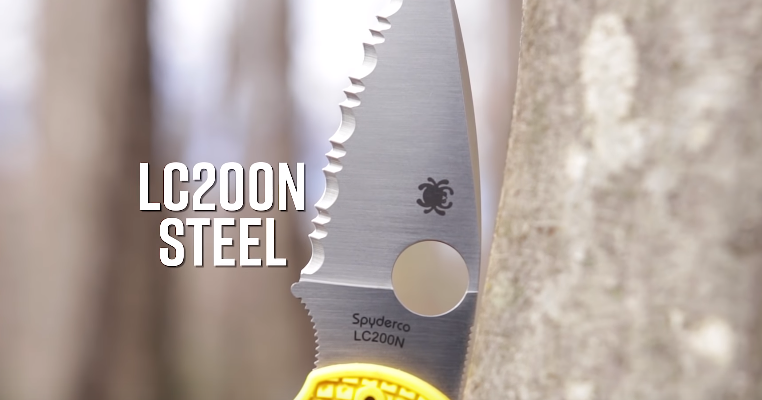 This steel is the cherry on top of one of the best EDC designs in Spyderco's lineup. The blade's full-flat grind makes the Native 5 an excellent slicer. It is available with a plain edge and even comes in a fully serrated blade variant, which makes it a great knife to take with you out on the water or on a boating trip.

The handles of the knife are made from highly visible yellow FRN which has become a signature of the Salt Series, and they sport Spyderco's unique Bi-Directional Texturing to provide plenty of traction, which is ideal for use in wet environments.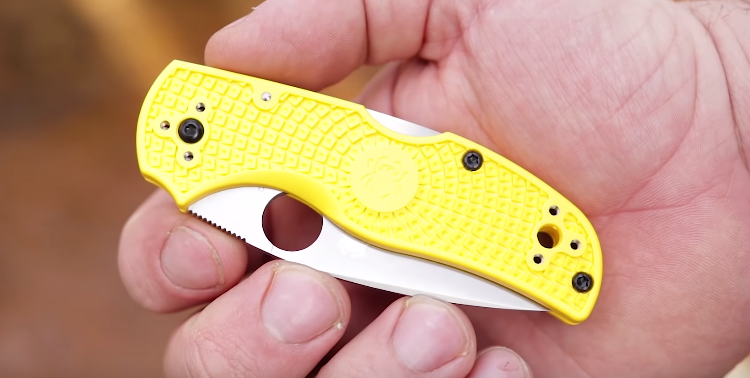 The Native 5 is fully ambidextrous to boot. The blade deploys using the iconic SpyderHole, which means it's super easy to open even if you are wearing gloves. It's held in place with a sturdy lockback mechanism so that you can put this knife through some serious work. Throw in a four-position clip and the Native 5 Salt will be ready to go whenever you need it.

From watersports enthusiasts to fishermen or anyone who enjoys the benefits of a rust-proof blade, the Spyderco Native 5 Salt is ready to tackle all marine environments and beyond.