We've got some great outdoor and survival knives and gear from the best knife brands in the business, including Spyderco Knives, Cold Steel, Bark River, CRKT, and more!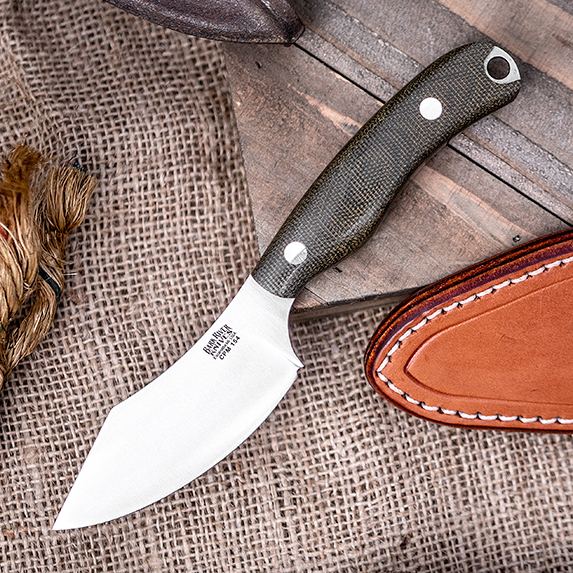 Bark River JX6 Companion Series
The Chris Tanner-designed JX6 Companion is an everyday carry fixed blade with an ergonomic shape that lends itself well to skinning, slicing, and chopping. We have new variants that Bark River recently debuted which upgraded the A2 tool steel on previous models to CPM-154 super steel.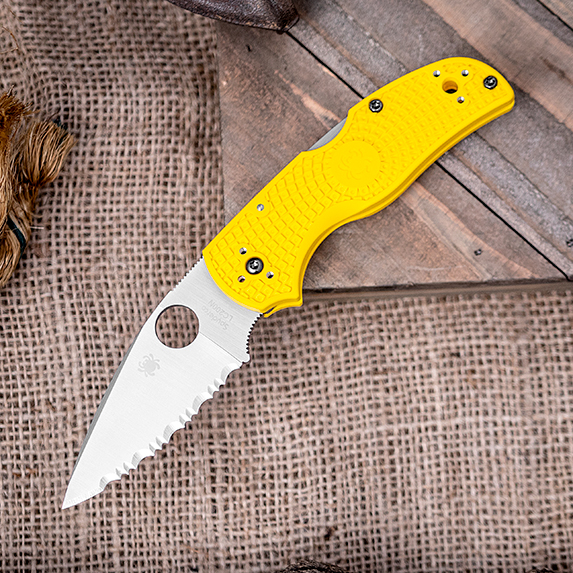 Spyderco LC200N Steel Native 5 Salt Knives
One of Spyderco's most popular folders has now been fitted with rust-proof LC200N steel and lightweight FRN handles as the new addition to their Salt Series. With both serrated and plain blade options, this ultra corrosion-resistant knife is great for fishermen, boaters, or anyone who spends time on the water.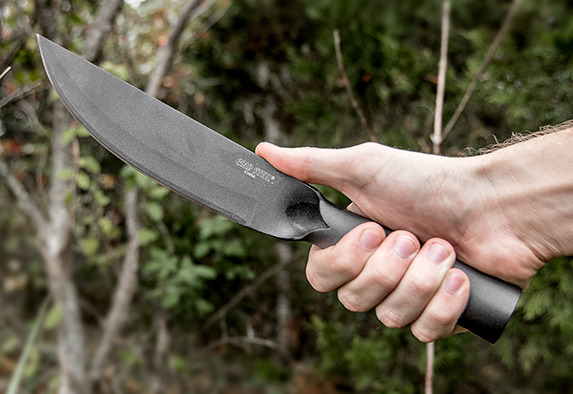 Cold Steel Bushman Integral Fixed Blades
The blades and integral handles in Cold Steel's Bushman Series are expertly forged out of thick slabs of SK-5 high carbon steel. Carefully ground to an extra thin edge, you can either pick up a Bowie-style variant or a standard straight back – both profiles make for great survival knives.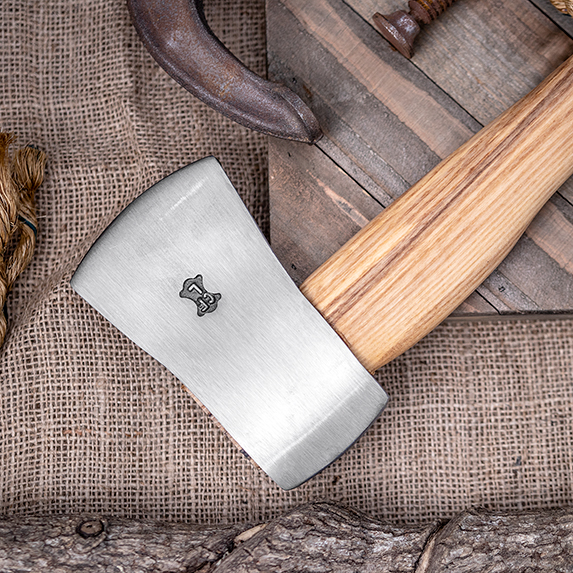 Swiss Military Surplus Pack Hatchet
This small camping axe is 15.75" and so well-balanced you can pretty much put a hand anywhere on its hardwood ash handle and still make some stellar chops. Add the fact that it offers Swiss-made steel and you've got yourself a great survival hatchet for less than twenty bucks.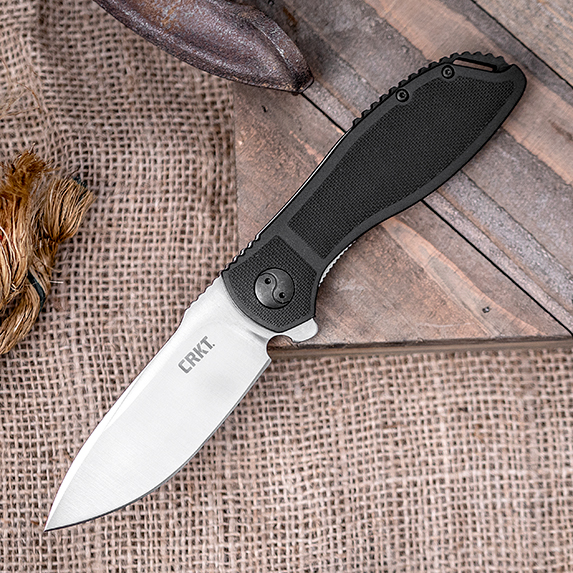 CRKT Ken Onion Prowess Flippers
Ken Onion is known for producing some wildly creative designs, but the Prowess is a stripped down, rugged knife that goes against his usual grain. This is a great knife for camping or hunting that feels good in the hand, opens fast thanks to IKBS, and is lightweight and nearly indestructible.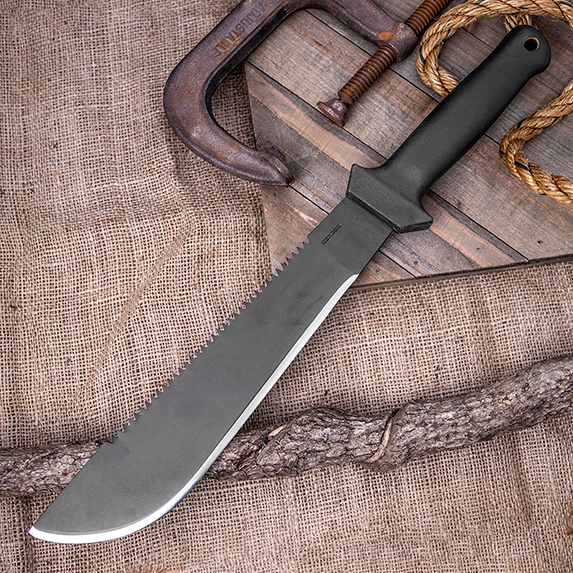 Condor Sabertooth Machetes On Sale
Condor's Sabertooth machete is available with either a 12" or an 18" 1075 high carbon steel blade and high impact polypropylene handles. The black powder coating is going to hide your use marks well, which is good – considering they're both less than fifty bucks, you'll be using and abusing them.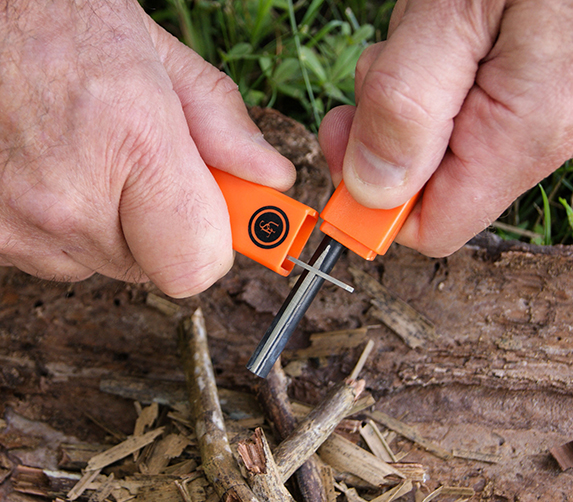 Camping and Survival Fire Starters
We've got a great collection of fire steels, fire starters, compasses, match tube holders, parashovels, fire starter gels, and more. These are must-have outdoor essentials that anyone who's looking to put together a safe and secure campsite will need.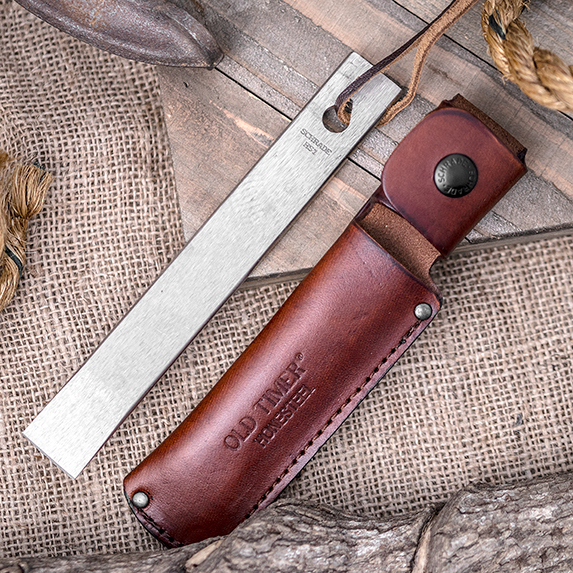 If you're looking for a lightweight honing steel to keep your edge ripple-free between sharpening sessions, pick up the Old Timer Honesteel. This is a tried and true honing steel with a chisel point, a lanyard hole with a leather lanyard, and a brown leather belt sheath. This honing steel has been a staple for many knife owners for decades, so it's about time you picked up your own.