This week, it's restocks and new knives galore, including a collaboration between LionSteel and Spyderco, another excellent (and affordable) CIVIVI, a superlative modern slipjoint from Real Steel, and a selection of new knives from Cheburkov Workshop, one of the best knifemakers in all of Russia. Let's go!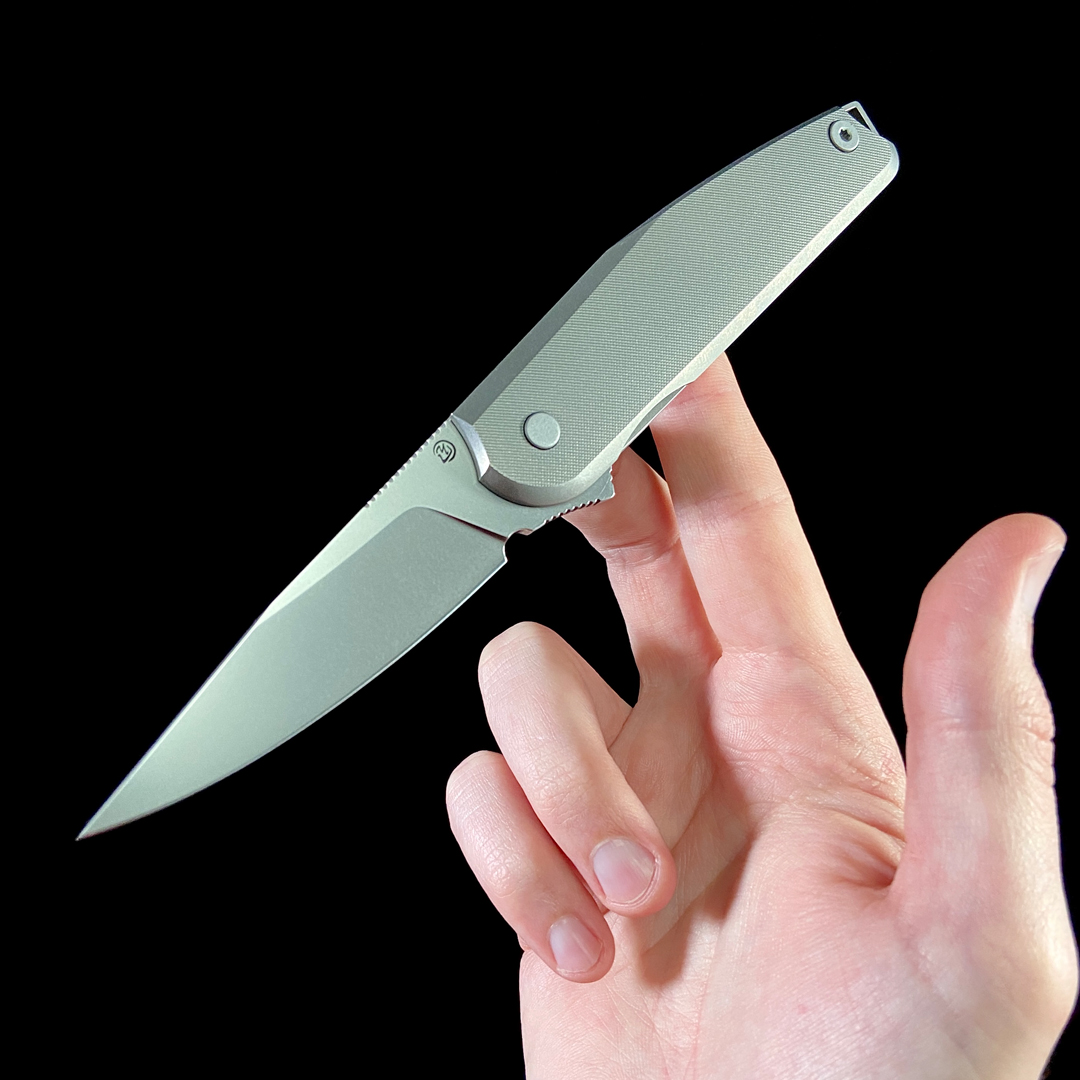 First up, we're happy to say that we finally secured a pretty diverse selection from Cheburkov Workshop, a Russian outfit manufacturing some of the best knives in the world. This one pictured here is the Hummingbird, a compact flipper built with a perfectionist's eye for detail. It has a keen M390 blade, finely textured handle, and a clean design that recalls the elegance of a fine Finnish Puukko.
If you're a fan of precision craftsmanship, refined design, and high performance, don't overlook Cheburkov Workshop. They may not be as well-known as some of their Russian compatriots in the knife industry (yet), but they share the same obsession with perfection.
Blade Length: 3.125″
Cutting Edge: 2.875″
Closed Length: 4.125″
Overall Length: 7.25″
Blade Material: M390 Stainless Steel
Blade Thickness: 0.125″
Blade Style: Drop Point
Blade Grind: Flat
Blade Finish: Matte Blasted
Handle Material: Checkered Titanium
Handle Thickness: 0.438″
Locking Mechanism: Frame Lock
Pivot Assembly: Bearings
Pocket Clip: Titanium (Tip-Up, Right Carry)
Weight: 3.17 oz.
Designer: Alexander Cheburkov
Titanium Backspacer
Made in Russia
---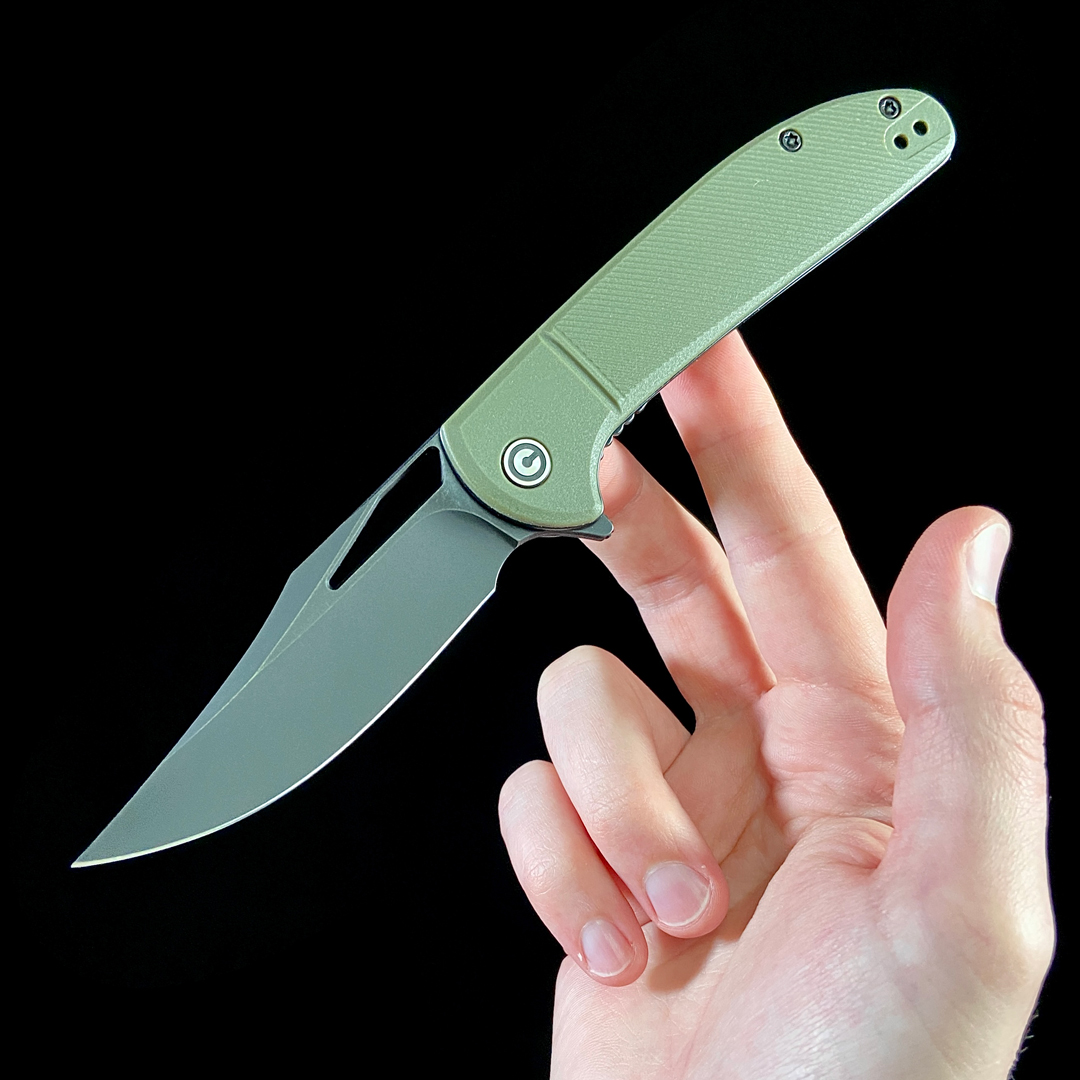 Civivi has had one heck of a year. Their growing lineup features some of the finest value knives in the industry, and the new Ortis is the latest—and maybe the most refined—one yet. Featuring 9Cr18MoV or Damascus steel paired with lightweight GFN or milled carbon fiber handles, these are seriously comfortable and come in at a seriously good price ($39.95).
Blade Length: 3.25″ (82.6 mm)
Closed Length: 4.23″ (107.4 mm)
Overall Length: 7.48″ (190.0 mm)
Blade Material: 9Cr18MoV Stainless Steel
Blade Thickness: 0.118″ (3.0 mm)
Blade Hardness: 58-60HRC
Blade Style: Clip Point
Blade Grind: Hollow
Handle Thickness: 0.47″ (12.0 mm)
Liner Material: Stainless Steel
Locking Mechanism: Liner Lock
Pivot Assembly: Caged Ceramic Bearings
Pocket Clip: Deep Carry Stainless Steel (Tip-Up, Left/Right Carry)
Weight: 2.87 oz. (81.5 g)
Made in China
---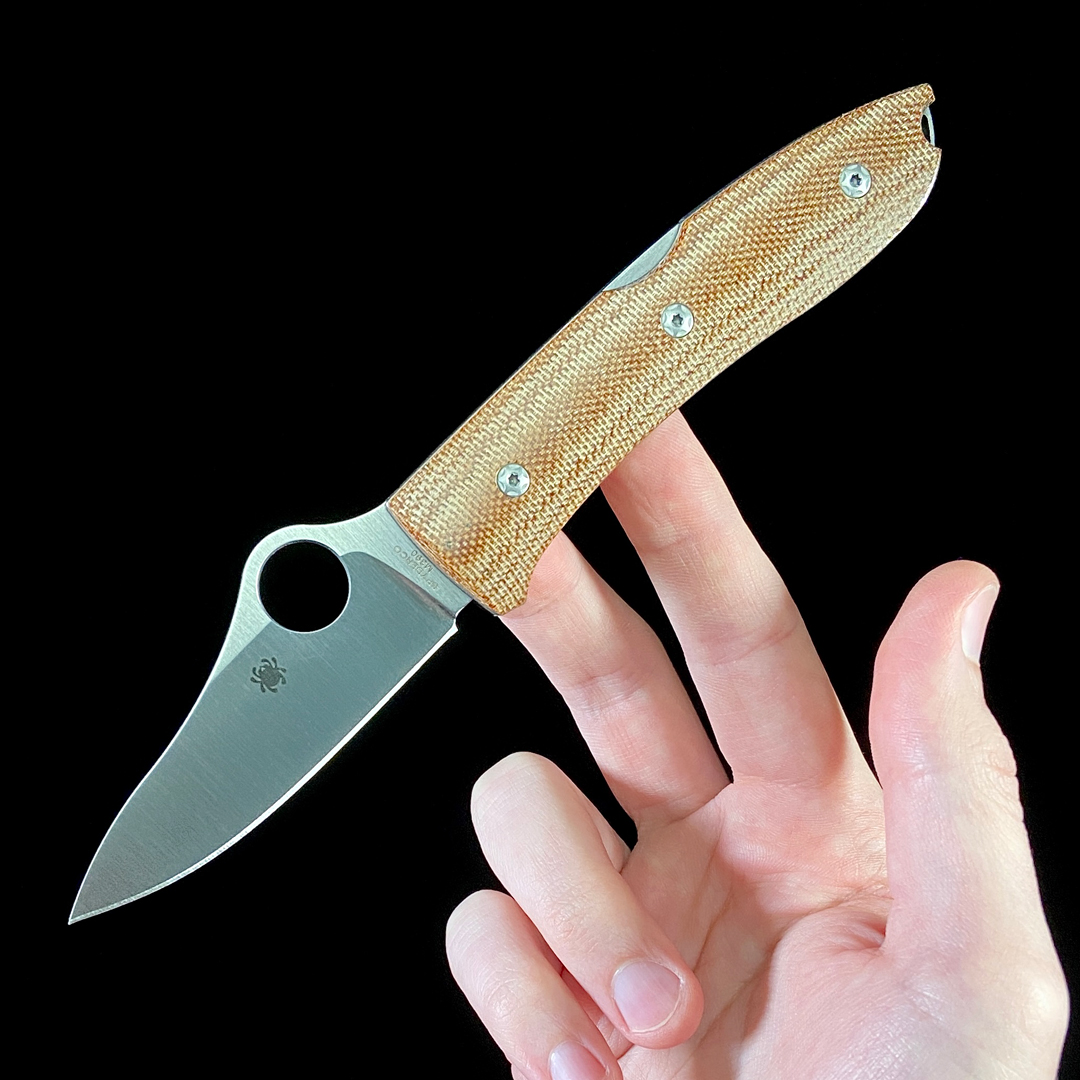 Made in Italy by LionSteel Knives, the SpyOpera is a premium EDC knife with Spyderco's characteristic flair. This design splits the difference between a dress knife and a work knife: it has a utilitarian blade shape and easy one-handed opening, yet it has a smooth, worry-stone feel that wouldn't feel out of place in a suit pocket.
The first batch of these came and went in a flash, so we can't be sure how long this restock will stick around. The 2.9" blade is made from M390, paired with lightweight titanium liners, smooth Micarta scales, and a deep-carry wire pocket clip.
Blade Length: 2.88″ (68 mm)
Closed Length: 4.02″ (102 mm)
Overall Length: 6.90″ (175 mm)
Cutting Edge: 2.67″ (68 mm)
Blade Thickness: 0.118″ (3.0 mm)
Blade Material: M390 Stainless Steel
Blade Style: Drop Point
Blade Grind: Full-Flat
Blade Finish: Satin
Blade Edge: Plain
Handle Material: Canvas Micarta
Handle Color: Brown
Liner Material: Titanium
Locking Mechanism: Lockback
Pocket Clip: Wire (Tip-Up, Right Carry)
Model Number: C255CMP
Model Name: SpyOpera
Designer: Max
Weight: 2.7 oz. (77 g)
Made in Italy
---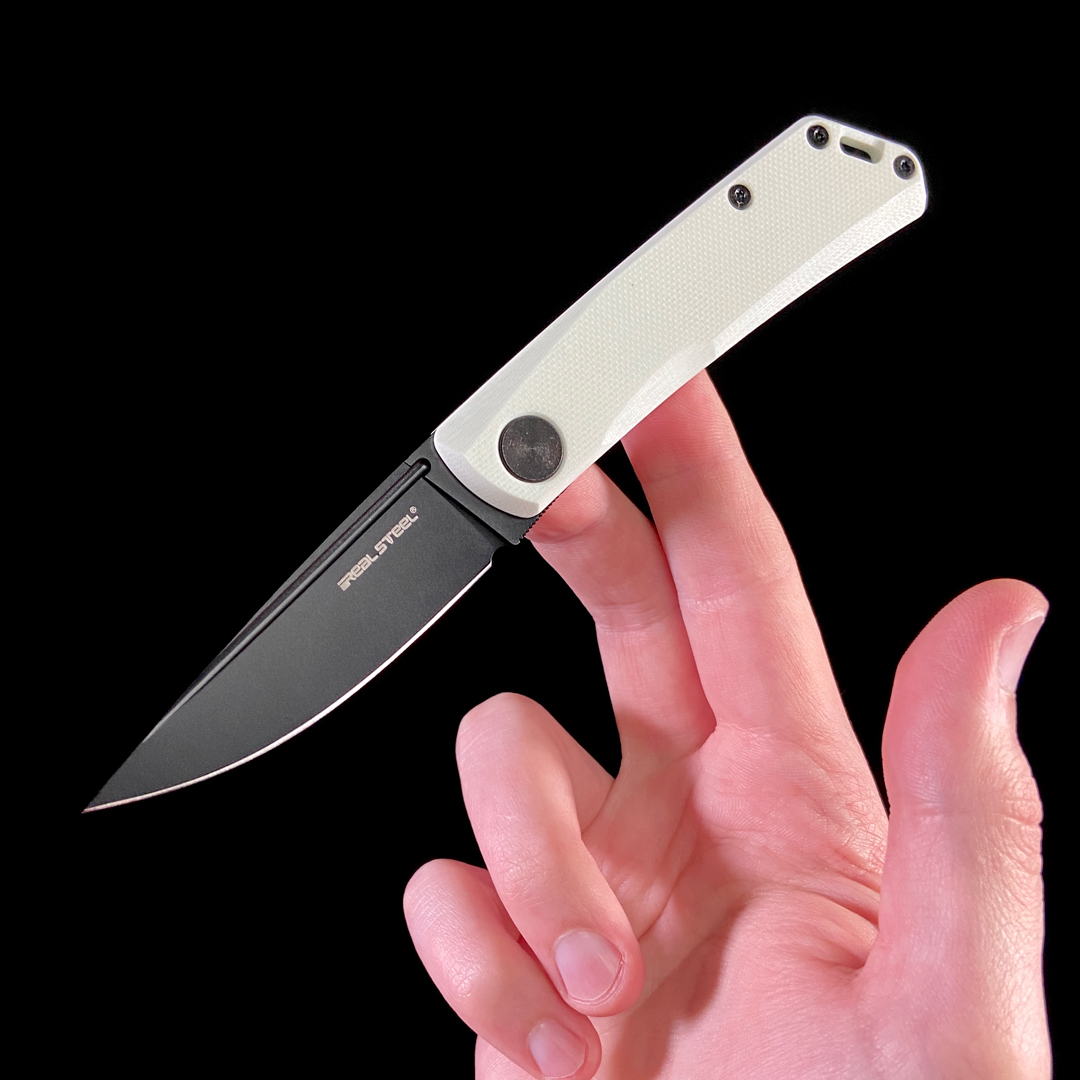 The Real Steel Luna—designed by Poltergeist Works—has been a smash hit with our customers. If you want or need a non-locking knife for your EDC, you owe it to yourself to check this one out: in addition to the striking "stormtrooper" colorway, it's a bargain for the $29.95 asking price!
The thin blade is a fearsome slicer, and the black coating helps protect the technically-not-stainless D2 steel. With a sleek pocket clip and easy two-handed opening, these slipjoints make no sacrifices to performance in the name of tradition.
Blade Length: 2.76″
Cutting Edge: 2.60″
Closed Length: 3.86″
Overall Length: 6.61″
Blade Material: D2 Tool Steel
Blade Thickness: 0.08″
Blade Style: Drop Point
Blade Finish: Black
Handle Material: White G10
Handle Thickness: 0.37″
Locking Mechanism: Slipjoint
Pocket Clip: Deep Right-Side Carry
Weight: 1.76 oz.
Designer: Jakub Wieczorkiewicz
Made in China