This weekend is your last chance to score some great Cyber Week deals at the KnifeCenter, including some great combat and tactical items. With discounts on big brands like Spyderco, Benchmade, Buck Knives, and more that don't come around too often, you won't want to wait too long to take advantage of the prices.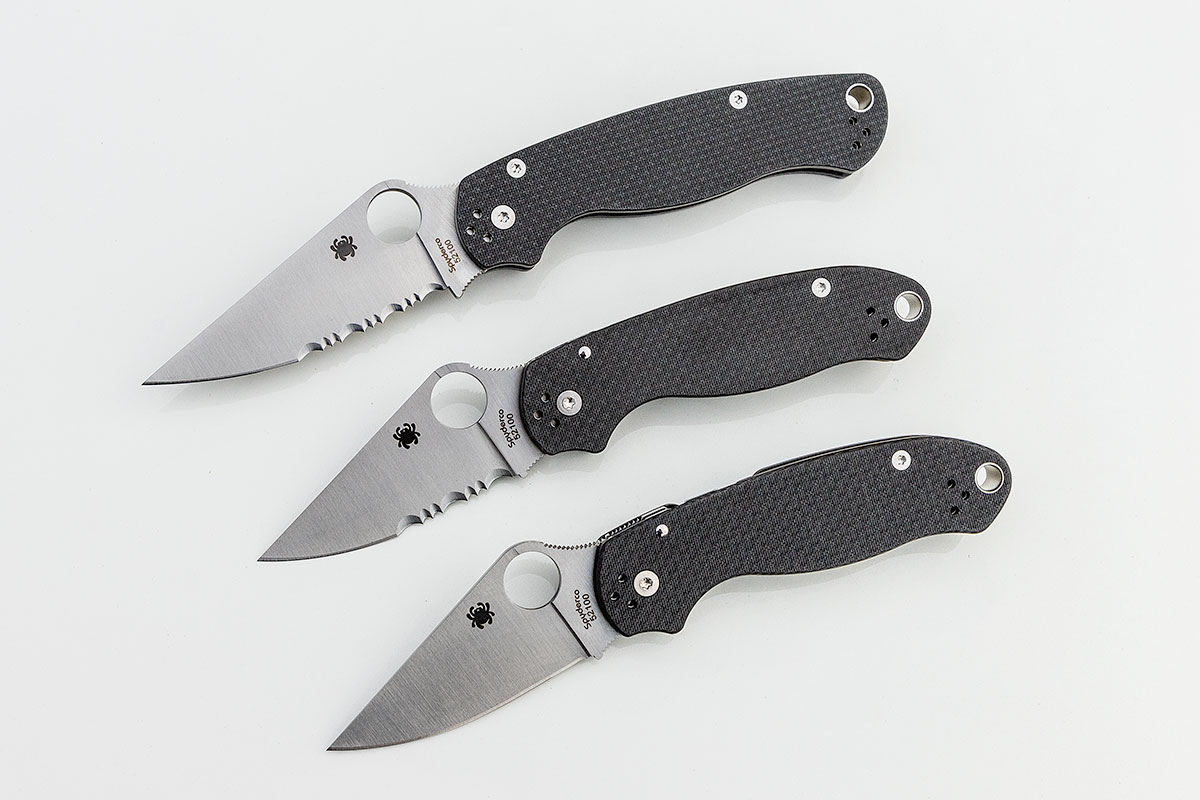 These special editions of Spyderco's popular Paramilitary family offer peel-ply carbon fiber handles and 52100 carbon steel for exceptional toughness and edge stability for the hardest jobs. The peel-ply also provides extra grip when you need it most. These premium materials combined with the patented Compression Lock mechanism make this a workhorse knife ready to be used, and our combo-edge versions are marked down for a limited time, so snag a great deal while you can!
Blade Length: 3.4375″ / 3.0″
Closed Length: 4.27″
Overall Length: 7.27″
Cutting Edge: 3.07″ / 2.63″
Blade Thickness: 0.15″
Blade Material: 52100 High Carbon Tool Steel
Blade Style: Clip Point
Blade Grind: Full Flat
Blade Finish: Satin
Handle Material: Peel-Ply Carbon Fiber
Handle Color: Black
Locking Mechanism: Compression
Pocket Clip: Tip-Up/Down, Left/Right Carry
Weight: 3.81 oz. / 3.0 oz.
Made in the USA
---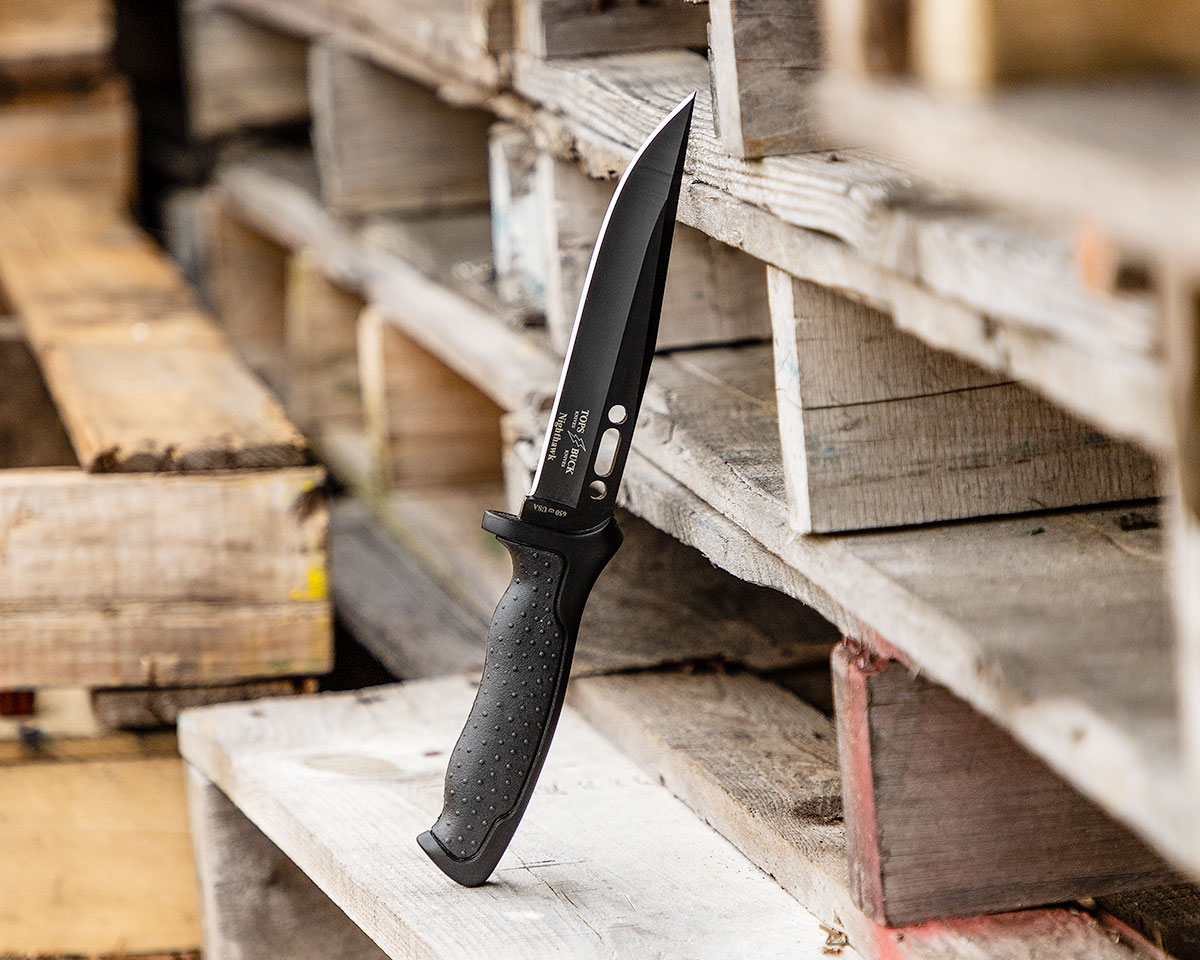 While not as famous as their hunting knives, the Buck Nighthawk has been an enduring and successful line: strong enough for front-line duty and affordable enough that even the budget-conscious can work it into their loadout. Available in several lengths and blade profiles, the handles feature shock-absorbing inserts and a thumb ramp perfectly placed for maximum power grips. To make them even sweeter, we currently have them on sale, making this the perfect time to give these blades a try.
Profile: Clip Point
Blade Steel: 420HC stainless
Blade Length: 6.50″ modified clip, full tang Black Oxide,
Thickness: 0.235″
Blade Finish: Black Oxide
Overall Length: 11.25″
Weight: 10.00 oz.
Handle: Black reinforced molded nylon, with a Dynaflex rubber grip
Sheath: Heavy-duty nylon, M.O.L.L.E. compatible with front carry pouch
Features: Oxygen wrench/utility notches
Made in USA
---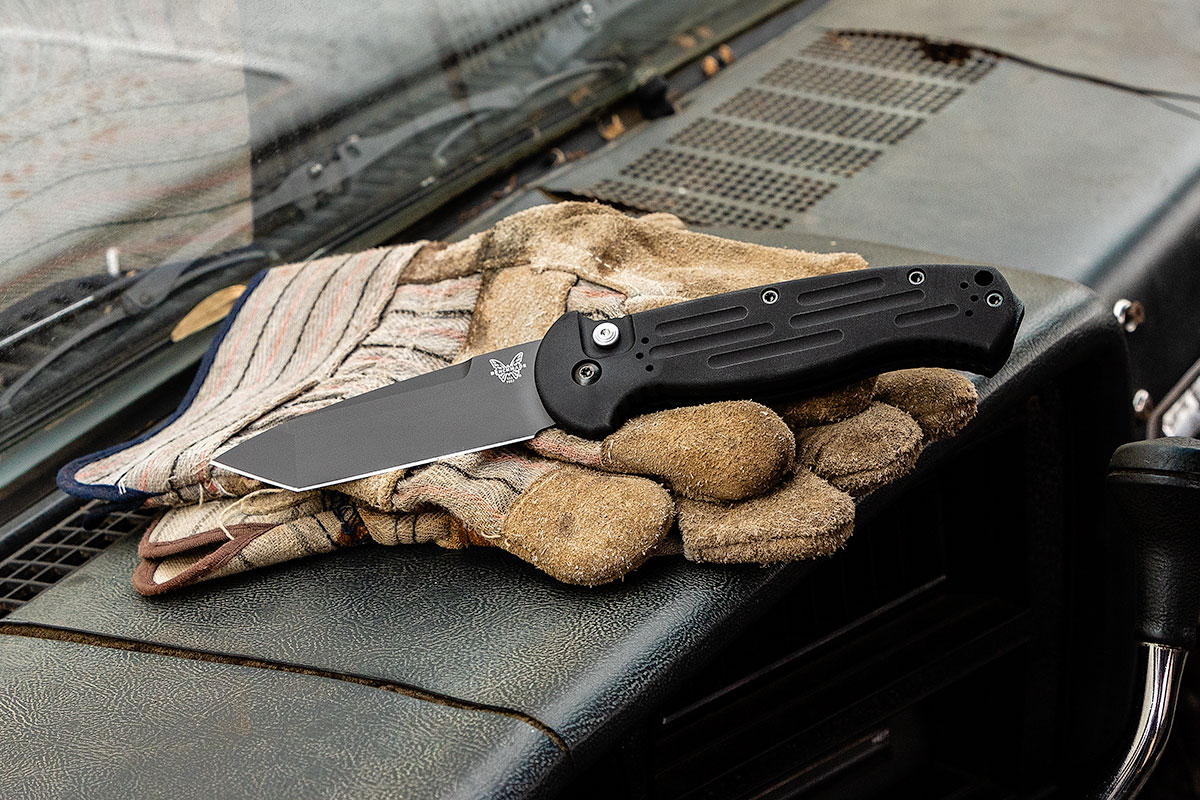 Some models of the AFO II are now discontinued, so grab one at a discount while you still can. Featuring rugged aluminum handles and fast action, these 154CM blades are ready to go with the press of a button. With a flared guard for your hands, you can really lay into things without worrying about your grip. For even more versatility, the knife also features a hardened steel glass breaker on the end.
Blade Length: 3.56″
Blade Thickness: 0.125″
Blade Material: BK1 Coated 154CM Stainless Steel
Blade Finish: Satin or BK1 Coated
Blade Hardness: 58-61HRC
Blade Style: Tanto or Drop Point
Weight: 5.80 oz.
Clip: Reversible Steel Carry Clip
Lock Mechanism: Button Auto with Integrated Safety
Handle Specs: 6061T6 Aluminum, Open Backspacer, Black Hard Anodized
Handle Thickness: 0.60″
Overall Length: 8.51″
Closed Length: 4.95″
Made in the USA
---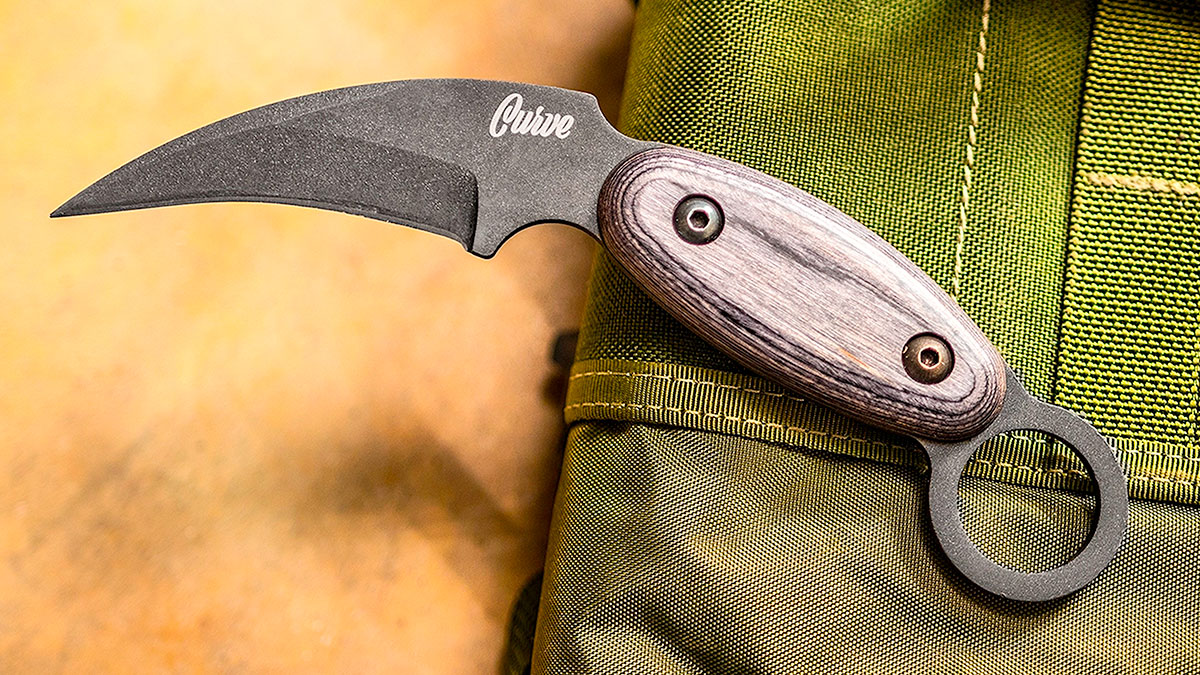 Made in America at a price anyone can afford, this is a piece you can be proud to make part of your everyday carry. The hawkbill blade is devastating, constructed of 1075 carbon steel with a black powder coat. Composite hardwood handles provide a grip free of hot spots and they look great. The cash to performance ratio is right on with the Curve, as this is an item that won't back down from a fight.
Blade Length: 3.9″
Cutting Edge: 3″
Handle Length: 3.25″
Overall Length: 7.8″
Blade Thickness: 0.19″
Blade Material: 1075 Carbon Steel
Blade Hardness: 55-57 HRC
Blade Style: Karambit
Blade Grind: Hollow
Blade Finish: Black Powder Coat
Handle Thickness: 0.69″
Handle Material: Composite Hardwood
Sheath: Black Nylon
Weight: 6.4 oz.
Made in the USA
---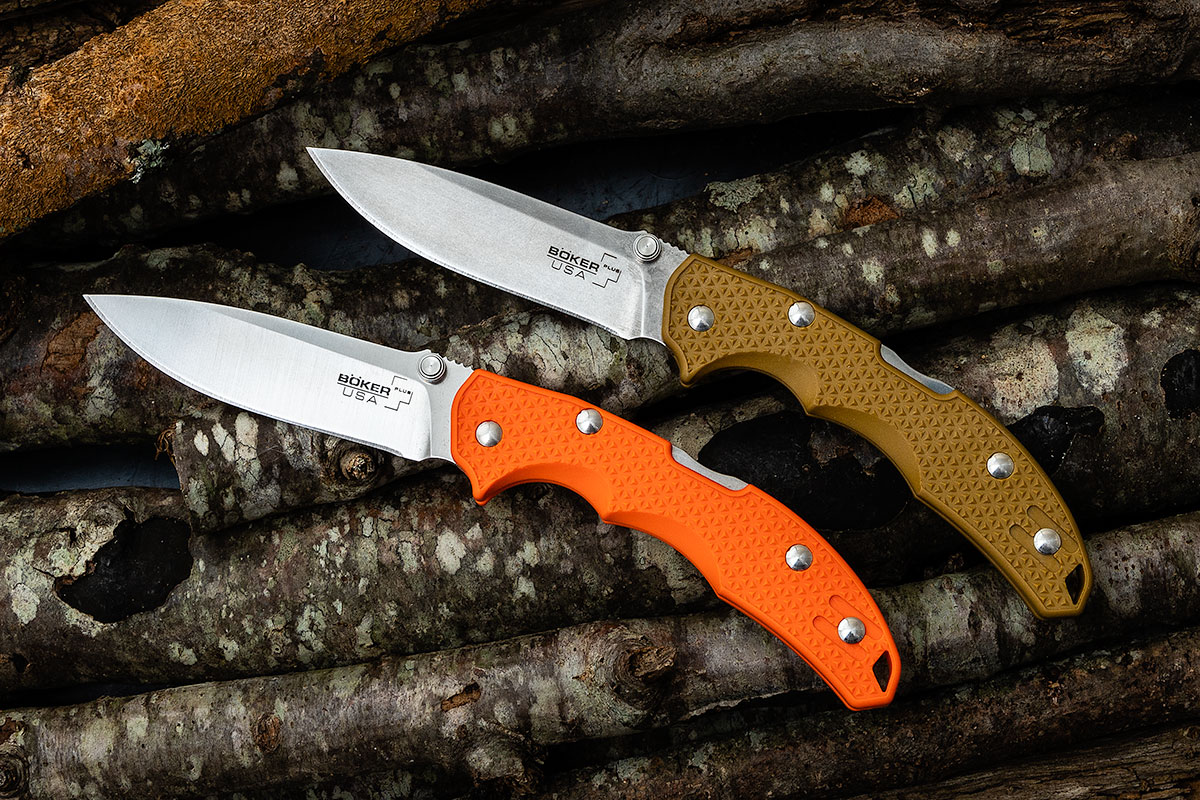 Simply titled, the "USA" by Boker Plus is made right here, and with these variants marked down to less than 50 bucks, they represent a heck of a bargain. 154CM stainless steel offers great performance in this price range, and the pistol-grip handles are angled perfectly to allow you to intuitively point the blade exactly where you need it to go. Back it up with a mid-mounted back lock and a strong pocket clip, these are a nice alternative to knives like the ever-popular Spyderco Delica – high praise indeed!
Blade Length: 3.375″
Overall Length: 7.5″
Blade Material: 154CM Stainless Steel
Blade Style: Drop Point
Blade Finish: Satin
Handle Material: Fiberglass Reinforced Nylon
Locking Mechanism: Lockback
Pocket Clip: Tip-Up, Left/Right Carry
Weight: 2.1 oz.
Made in the USA
---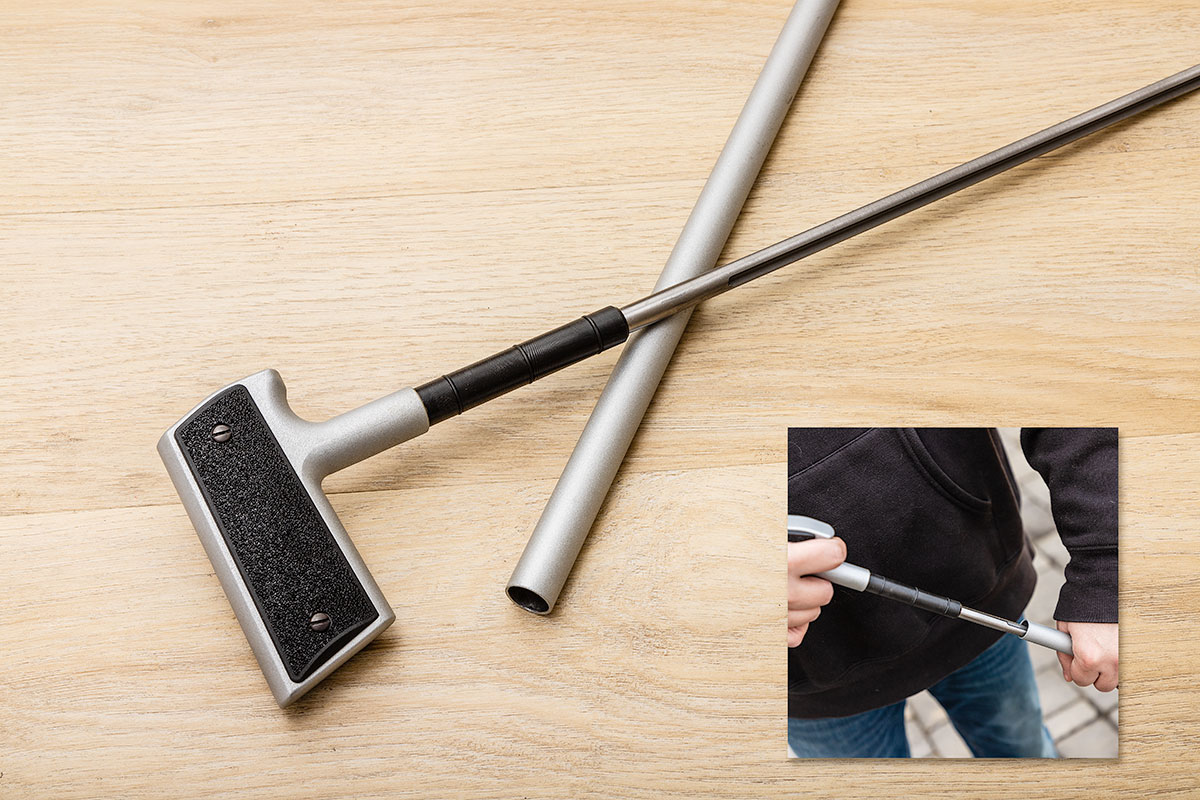 How do you make a sword cane even more badass? Give it handles that mimic the enduring 1911 pistol! A firm pull will reveal a stainless steel rod with a wickedly sharp point sure to provide the deterrence effect that you need. If you like the style but not the blade, you can get the Guardian in solid walking stick form and the aluminum handle can be shortened for a perfect fit.
Blade Length: 19.00″
Handle Length: 4.50″
Overall Length: 37.75″
Thickness: 0.40″
Blade Material: 4116 Stainless Steel
Shaft Material: 6065 Aluminum
Sword Weight: 34.6 oz.
Cane Weight: 24.4 oz.
Manufacturer Part Number: 88SCFH
Made in Taiwan
---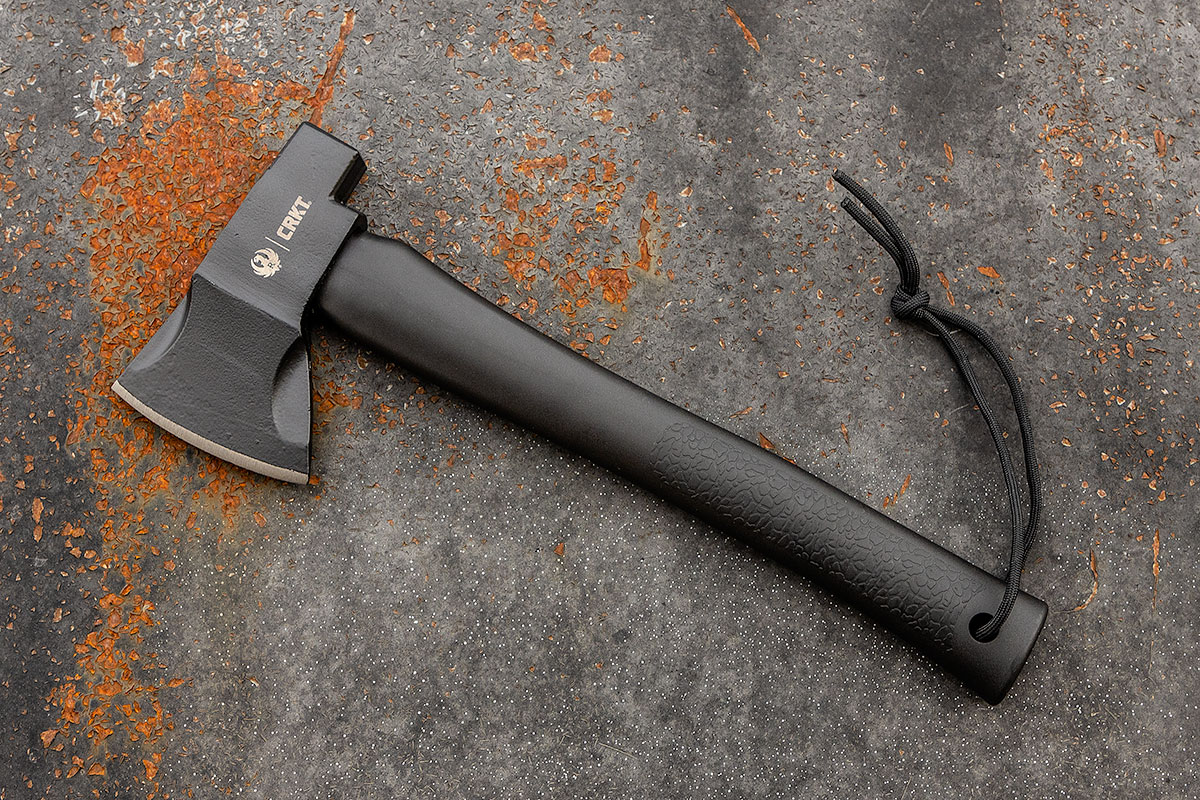 The Black Powder (a collaboration between Ruger, CRKT, and Ryan Johnson of RMJ Tactical) is fit for destruction with a hot-forged 1055 carbon steel head. The profile will have no problem busting through obstacles and a lightweight poly handle keeps the weight forward, right where you want it for maximum power.
Blade Length: 3.161″ (80.29 mm)
Overall Length: 13.188″ (334.98 mm)
Blade Thickness: 0.908″ (23.06 mm)
Blade Material: 1055 Carbon Steel
Blade Style: Hatchet
Blade Finish: Black Magnesium Phosphate Coating
Handle Material: Polypropylene with Glass Reinforced Nylon
Weight 1lb 10.8 oz.
Designer: Ryan Johnson
Made in Taiwan
---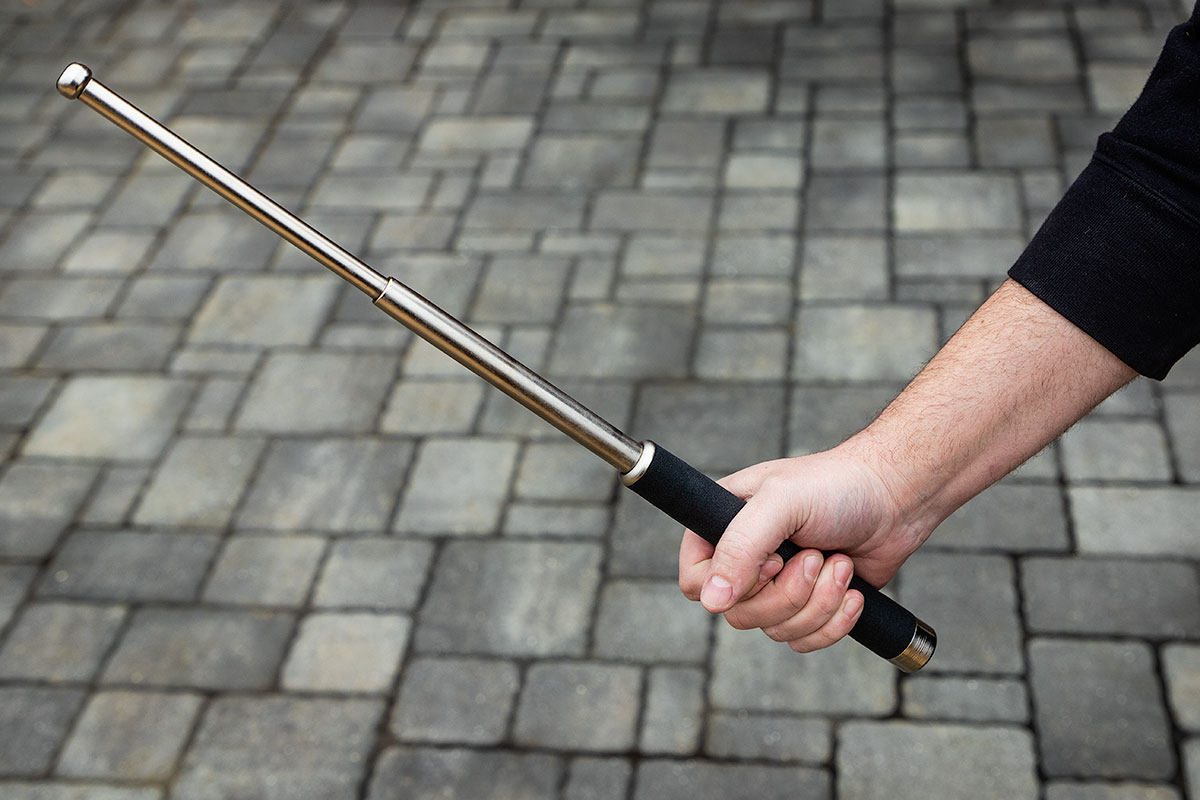 Quick handling, powerful, and oh-so-satisfying to use, these ASP batons are a great self-defense tool. With a quick flick of the wrist, the sections deploy with a substantial and satisfying "thwack!" You now have the reach you need and a rounded impact point to apply significant pressure without inflicting any cuts, perfect for keeping threats at arm's length.
Expandable: Yes
Locking Mechanism: Friction Loc
Expanded Overall Length: 21″-26″ (depending on model)
Baton Tip: Standard
Baton Finish: Chrome
Grip Style: Foam Grip
Made in USA