If you're looking for a pocket knife with an edge that won't quit, for a price that won't make your eyes sting, there's never been a better time to buy. Thanks to the wealth of pocketknives on the market with D2 steel available for under $50, you can get an everyday carry with solid edge retention without breaking the bank. We've gone through all the options and picked out a dozen outstanding choices that stand above the rest. Make sure to check out Part 1 of our list if you haven't already, and read on to see just how much knife you can get for under $50 these days.
The Knives: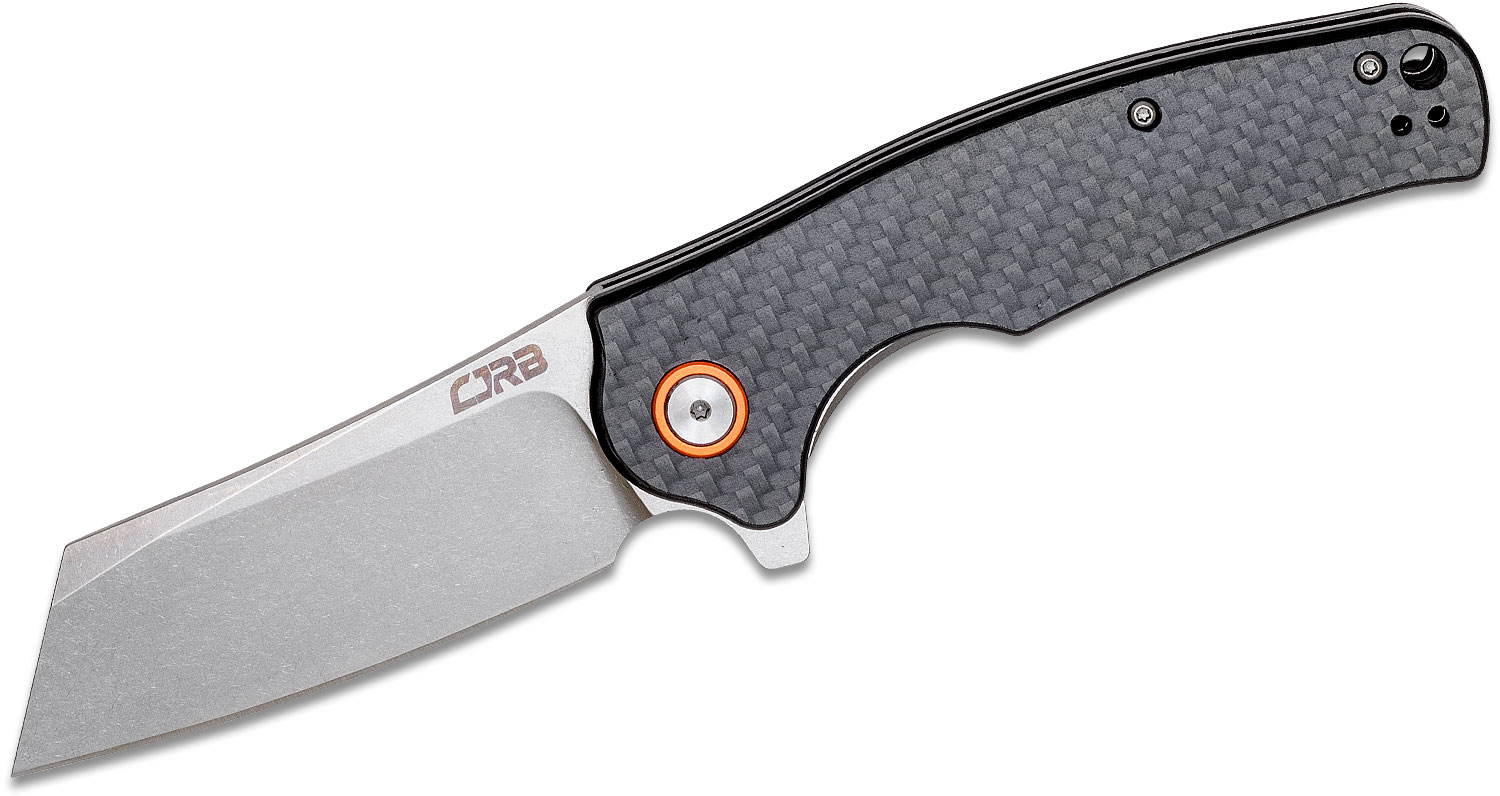 Chinese brands like CJRB are redefining what it means to be a "budget" knife. A subsidiary of ArtisanCutlery, CJRB knives are built on the same line by the same people. Really, they're setting a new standard at this price point. These knives save a few dollars on materials and simplicity of design, but they're every bit as well built as knives costing many times more.
The CJRB Crag is available with flat G10 handles or the carbon fiber you see here for a few dollars more. The 3.4 inch flat-ground blade is nice and broad without being unwieldy. It's been treated with a stonewashed finish, which does a good job of hiding scratches over time as you use the knife. Which is great, because as soon as you hold the Crag, you can tell that it just wants to cut.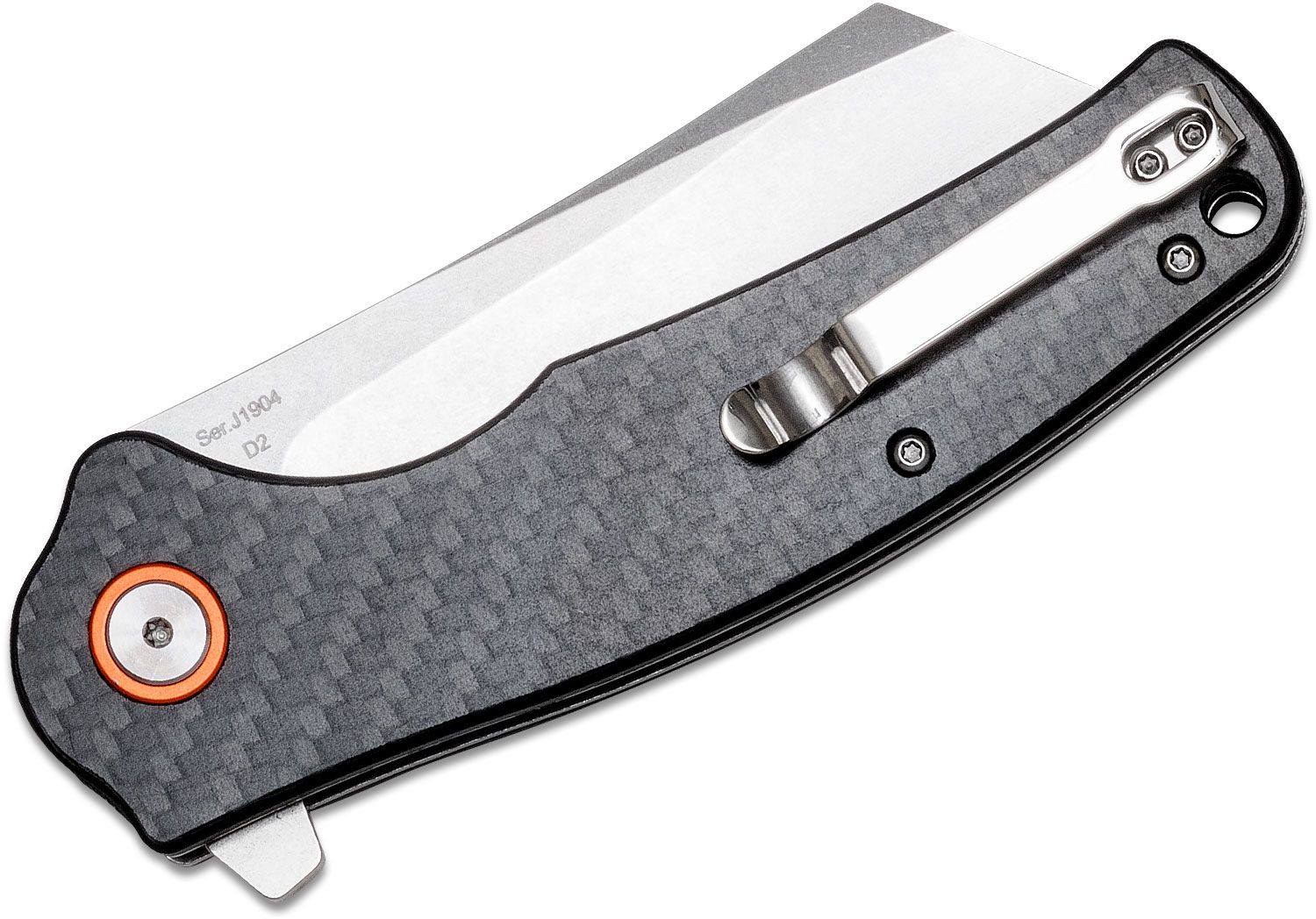 A deep-carry pocket clip keeps the burly Crag buried neatly in your pocket, and it flips open with authority, running on a smooth ball bearing pivot. For under $40, there's few knives that can compete with the value offered here.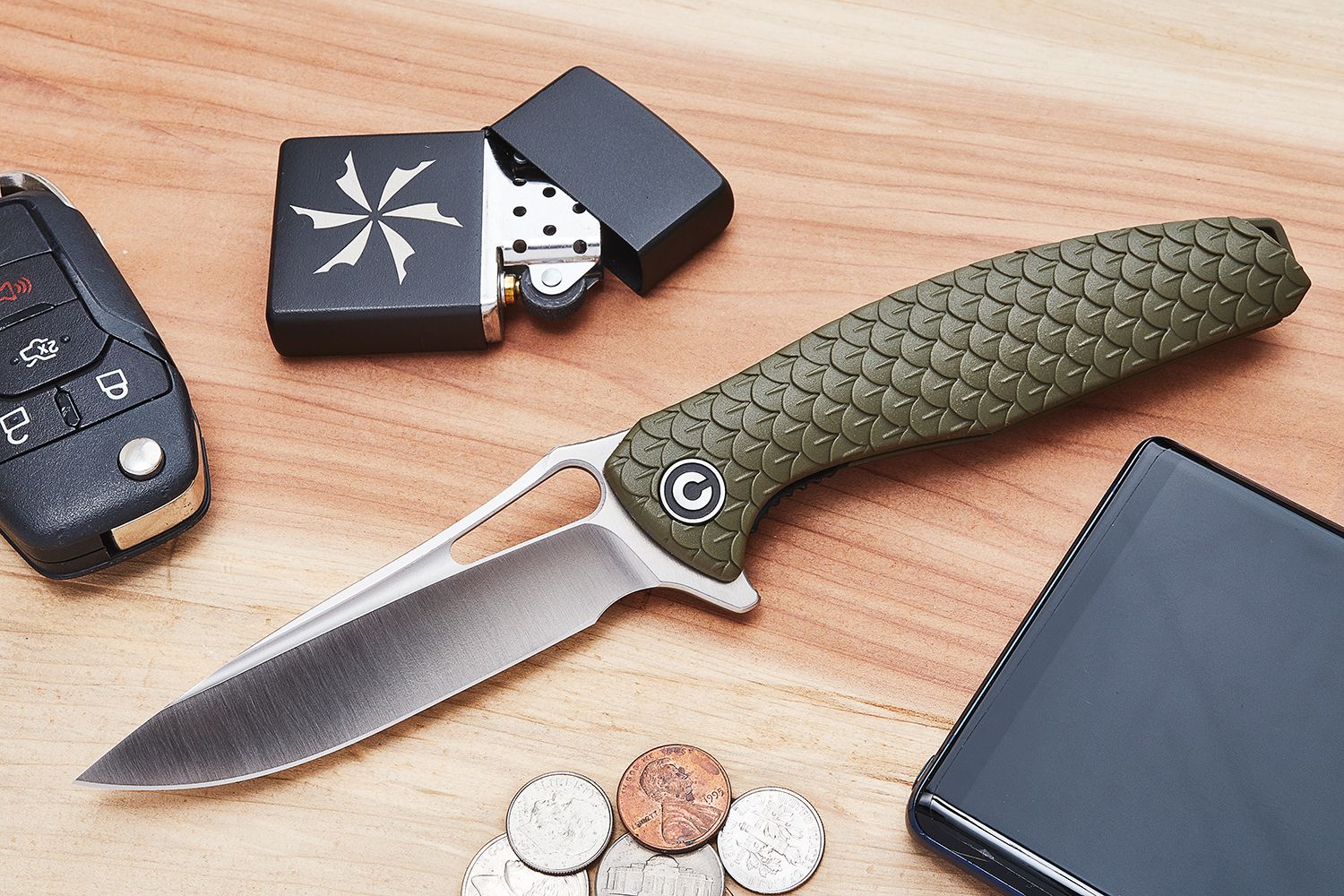 Next up is the CIVIVI Wyvern. Now, the same way that CJRB is the budget brand for ArtisanCutlery, CIVIVI is the take down line from WE Knife Company. They've exploded onto the scene in recent years thanks to their impressive materials and build quality. The Wyvern is actually based on the WE Knife Drakon, which is a significantly more expensive integral titanium frame lock. We think of the Wyvern as a great way to get all the style of that knife at a much more attainable price.
The FRN handles have an eye-catching dragon scale texture. In addition to the green model pictured here, there's several other colors including tan, black, orange, and blue. The blade itself flips open very nicely on ball bearings, and you also have a thumb cutout for more deliberate opening. Thanks to a lean a hollow grind the edge is nice and thin, which makes the Wyvern a very precise cutter.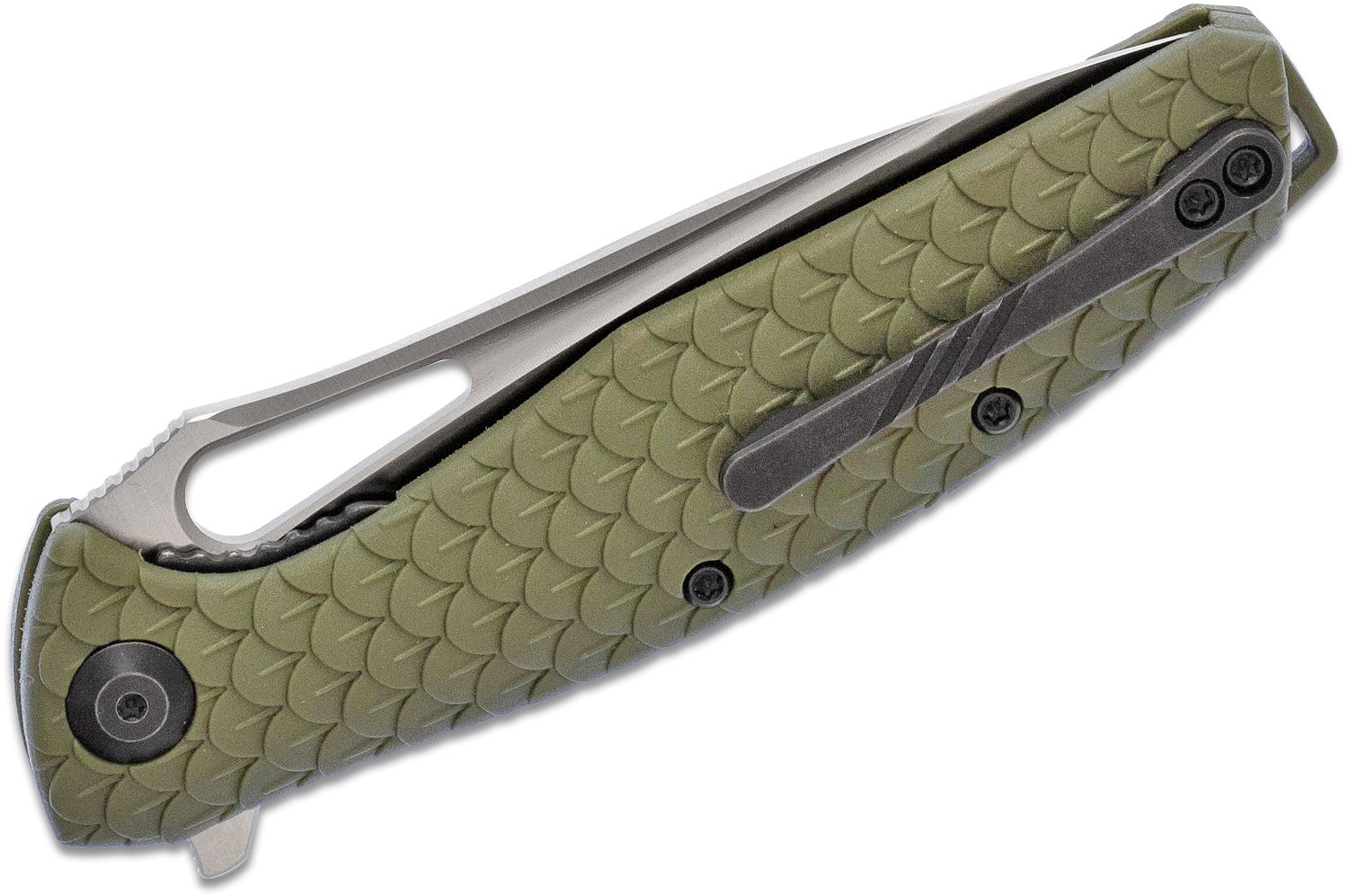 As compared to the rest of the knives on this list, the Wyvern also has a distinctly high-end touch: a milled titanium pocket clip for right side, tip-up carry. The CIVIVI Wyvern is very cool, very stylish, and very capable EDC pocket knife.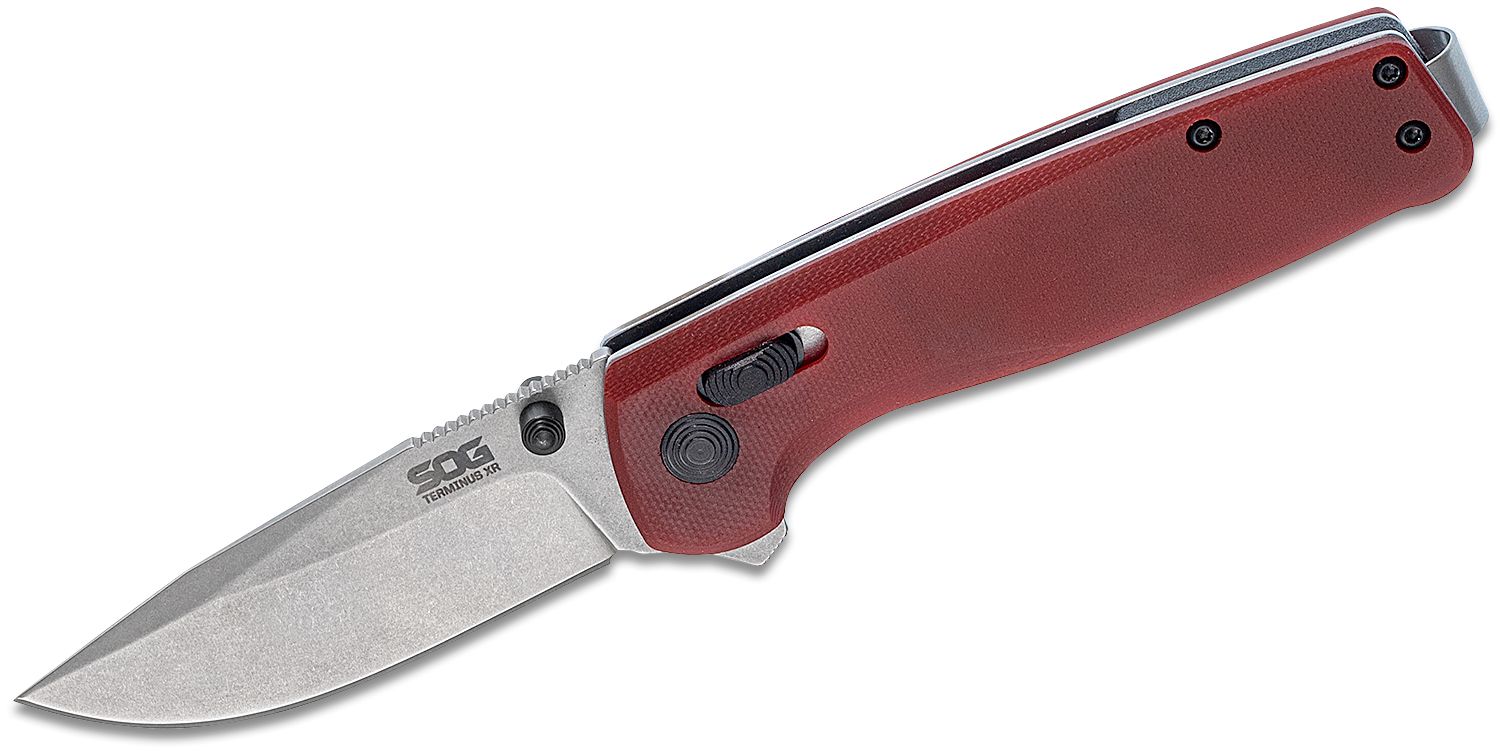 According to KnifeCenter staff, the SOG Terminus XR is in the running to be the best budget knife release of the year. It's got all the hallmarks of a great EDC: a sub-three inch blade, a useful blade shape, colorful G10 handles, and a reversible deep carry pocket clip for unobtrusive carry.
The real star of the story, though, is the XR lock which holds this knife together. It's not exactly like the Benchmade AXIS lock that inspired it, but it functions the same way, and keeps your hands away from the edge as you close the knife. It's also totally ambidextrous, and quite strong to boot.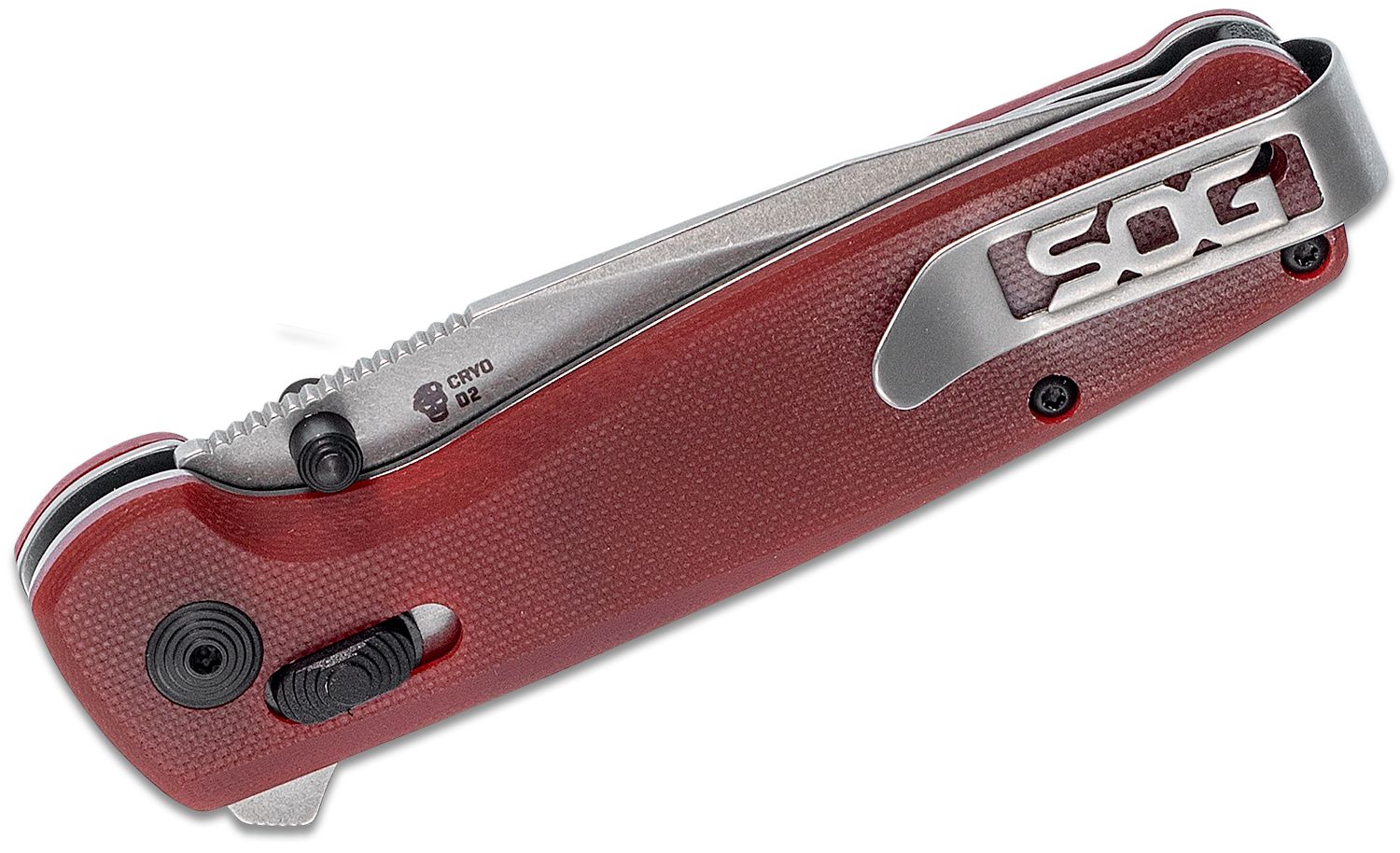 You can open the knife with the dual thumb studs, hit the flipper for a snappy deployment, or you can simply hold the lock bar back and flick it open and closed to your heart's content. Sleek, balanced and addictive to use, the SOG Terminus XR is a fantastic companion on your daily journey.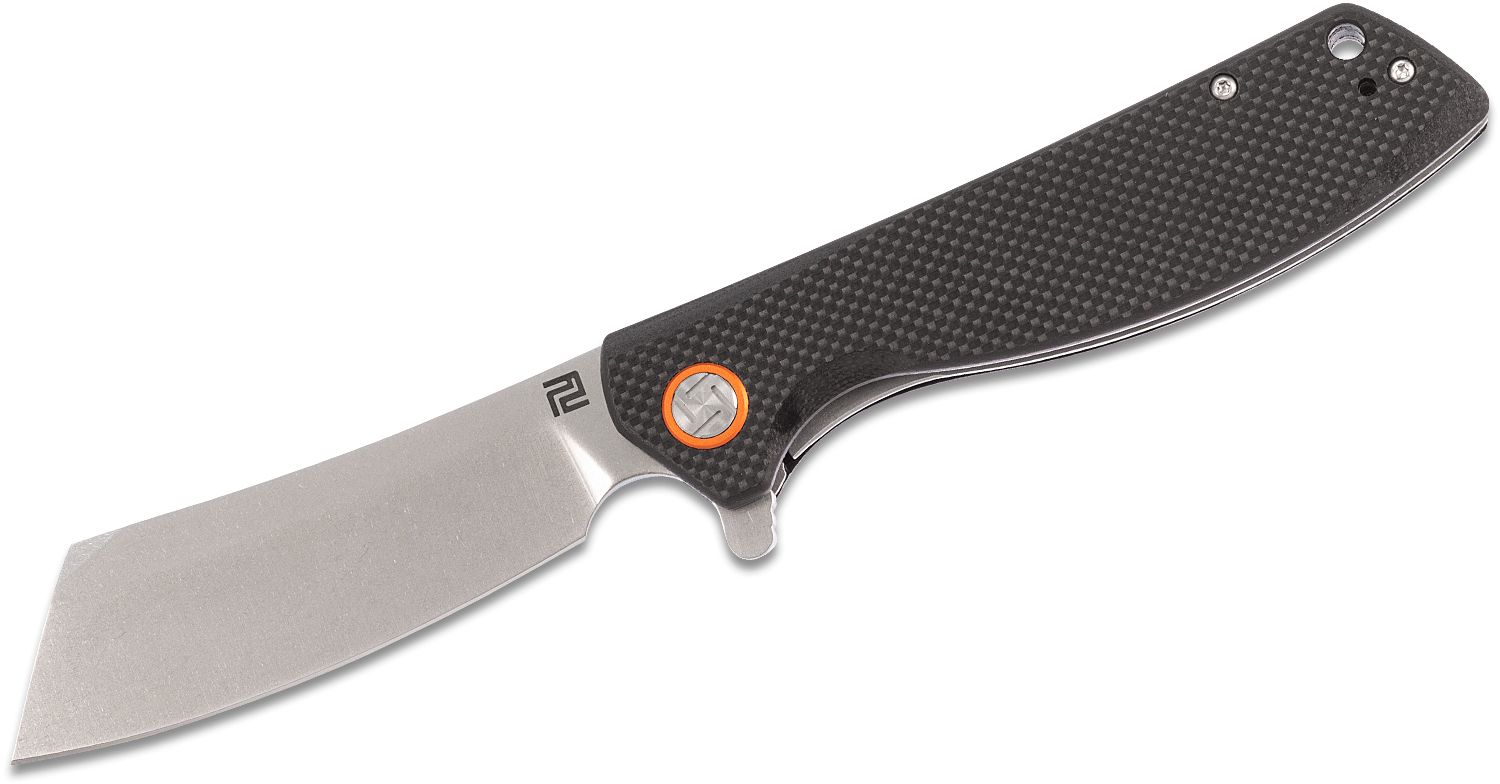 The last two picks on this list are priced juuuust just over the $50 mark, but are so good we had to include them. First is the ArtisanCutlery Tomahawk: a unique cleaver-style blade that almost looks like a straight razor. You can really see the family resemblance to their CJRB brand here: the same G10, liner lock, ball bearing pivot, stonewash finish, and deep carry pocket clip.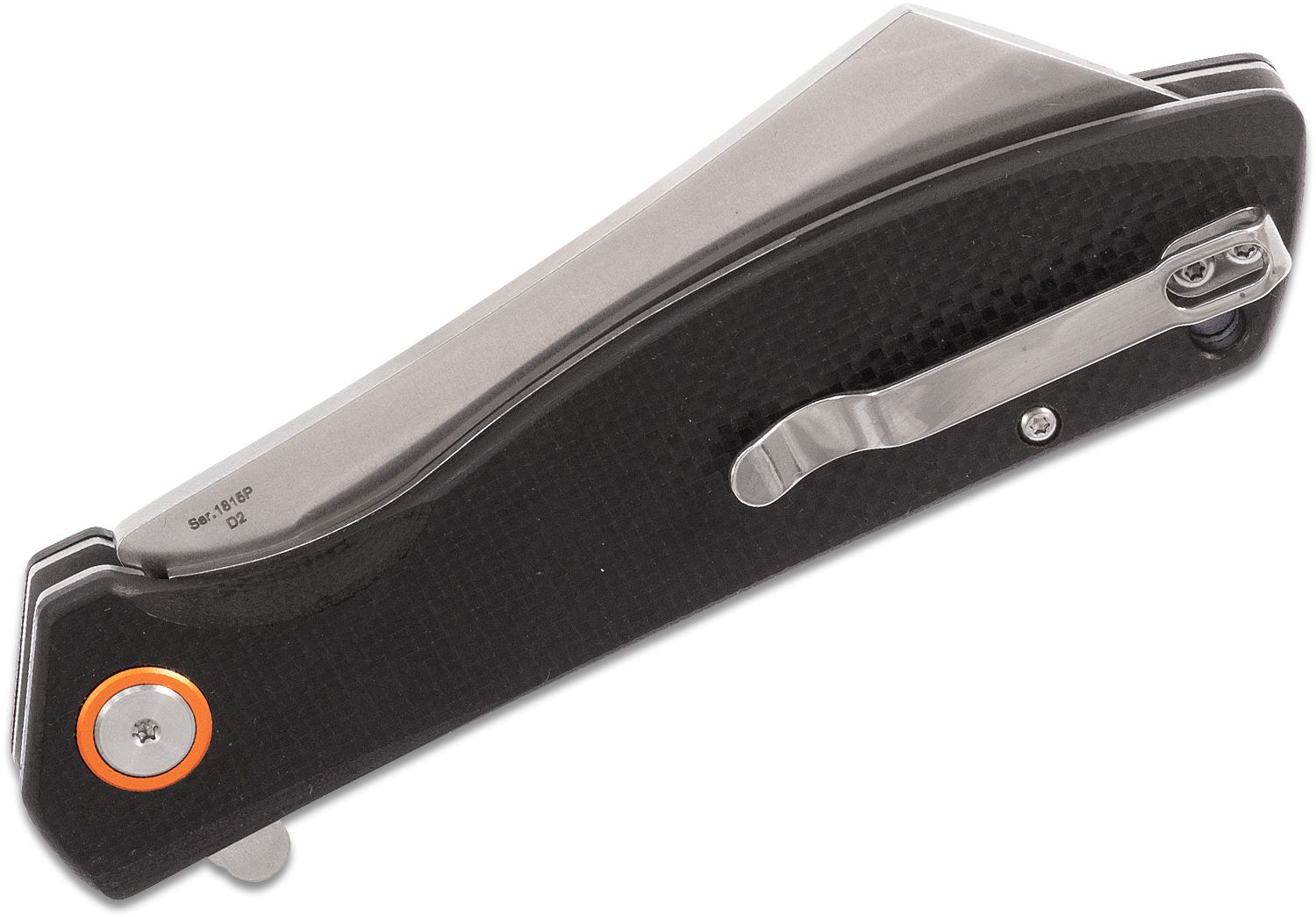 If you like the design but want something more distinctive, ArtisanCutlery does offer higher end versions, including full titanium options with S35VN or even Damascus steel. For those who would prefer to keep the cost down, you can still get this great design for just a hair over $50 – pretty nice for such a quality blade.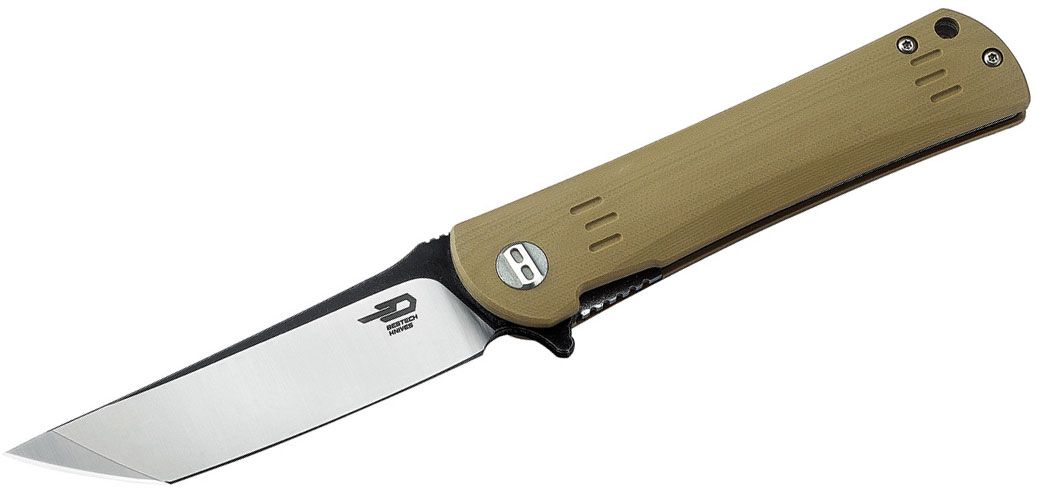 In some ways, we've saved the best for last. Normally, the Bestech Kendo sells for over $50, but as of the publishing of this blog all six variants are on sale for just $46.80!
For that price, you get a tanto style blade that flips open with truly fantastic action. Seriously, the Kendo has the best flipping action of any knife on this list. The blade is held open with a liner lock, and tucks away almost completely into the contoured G10 handle when closed.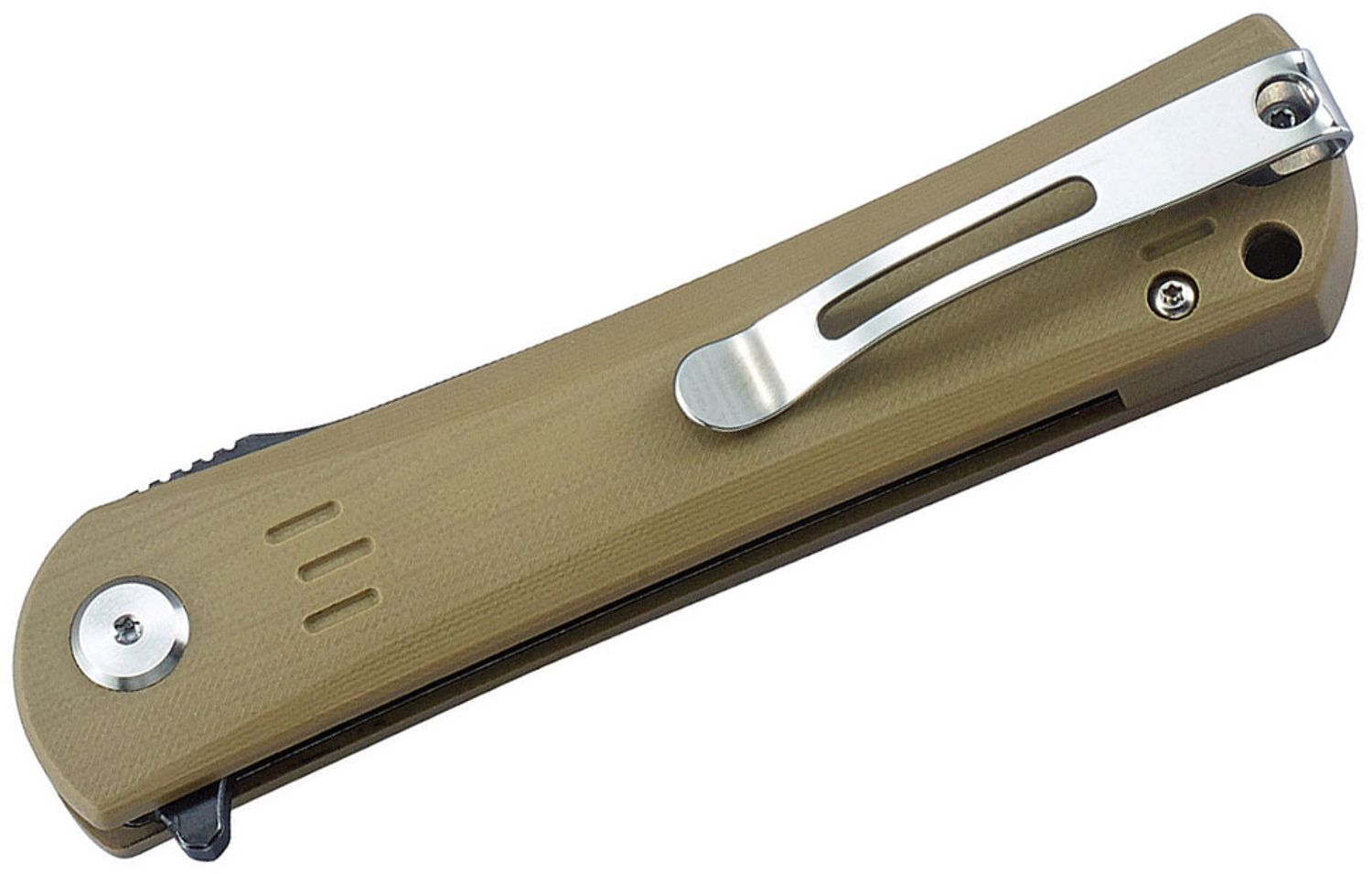 The details here are simple, yet elevated: the deep carry pocket clip matches the curve of the handle, and the decorated pivot hardware adds a touch of class. It's a compelling buy at regular price, and a bargain on sale.
What are your favorite knives under $50?
It really is a great time to be a knife nut: there's never been this much high performance for this little cost. So, what did you think of our list of the best D2 steel folders under $50? Be sure to let us know in the comments what your favorite knives under $50 are!