While it seems like it has been hot forever at this point, summer has only started – there's still plenty of time for hiking, camping, hunting, and bushcrafting before the weather turns on us. Then again, we're located in Virginia…'unpredictable' is an understatement when it comes to our weather. These eight outdoor essentials are ideal for survivalists from any region, including locations with seriously sweltering humidity.
Spyderco Sprint Run Delica 4 Wharncliffe Folder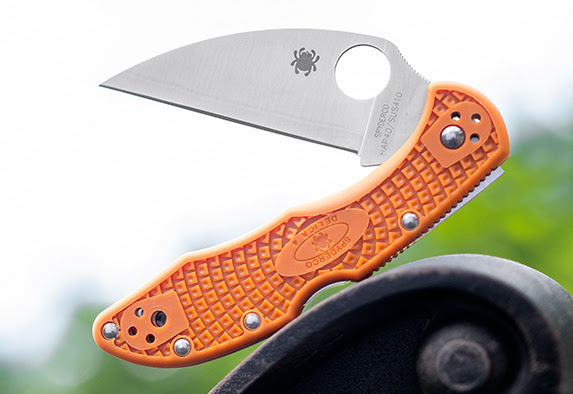 Inspired by a request from one of their customers, this variation of a Spyderco favorite features a flat-ground Wharncliffe-style blade crafted from high-performance HAP40 tool steel. You'll get all the standard Delica 4 Lightweight features paired with a thick, straight edge that specializes in controlled cuts. This workhorse lockback also sports unique burnt orange handles that make it a standout from the lineup. This knife is in such high demand that we're actually waiting on a new batch from Spyderco – so stay tuned for the next run!
Steel Will Roamer Outdoor Fixed Blades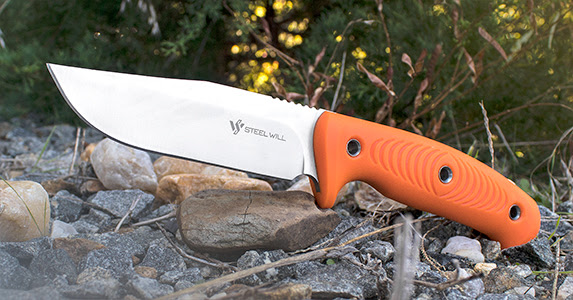 Tough, versatile, ergonomic – all characteristics embodied by the Roamer. These fixed blades come in a wide variety of blade shapes, some of which are forged from high quality D2 tool steel. The grippy handles are available in highly visible orange and attractive black, and their deep grooves ensure a firm hand purchase, even in wet conditions. If you're a hunter or a fisherman, you need a Roamer.
KA-BAR All American Tactical Spork 3 Pack Set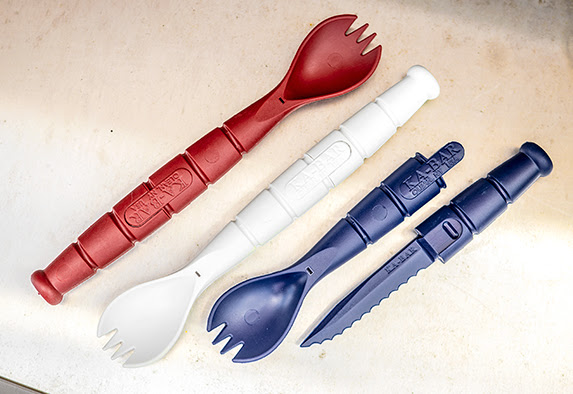 You may not think of a spork as a complete set of flatware, but KA-BAR's twist on this classic kitchen utensil is just that thanks to its hidden serrated knife. Made from foodsafe Grilamid, this USA-made fork/spoon combo tool is dishwasher safe and weighs in at only 3.9 ounces – a light load for any backpack, pocket or tool box.
Real Steel Knives Bushcraft D2 Folder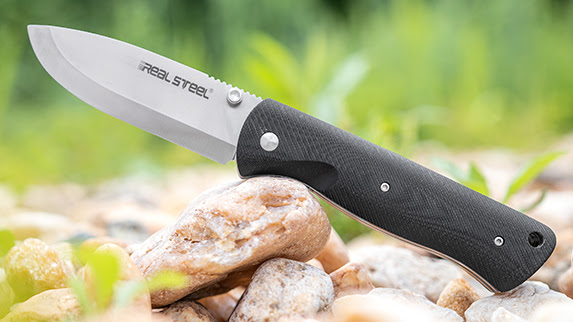 Real Steel was tasked with making a compact folding knife that performed like a bushcrafting fixed blade – and we can safely say they delivered. This folder has a tough D2 plain blade with a Scandi grind and a squared off spine that can be used with a fire steel. The G10 scales will stay grippy even in wet conditions, and the red stainless liners give it a touch of class you don't usually see with survival knives in this price range.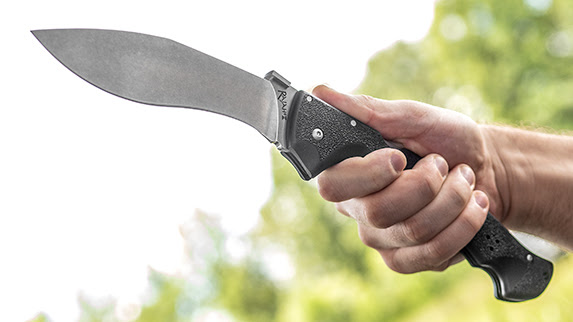 Any true outdoor enthusiast knows that having a kukri is a requirement, not an option. It's a multi-purpose tool that cuts, chops, slices, and shears through tough materials like butter. Cold Steel has come through with a folding kukri that comes equipped with their Tri-Ad locking mechanism, Griv-Ex handles, and your choice of CTS-BD1 or AUS-10A steel. We can tell you firsthand that holding this 14" monster folder makes us feel ready to take on anything.
Buck Knives Silver Creek Series Fillet Knives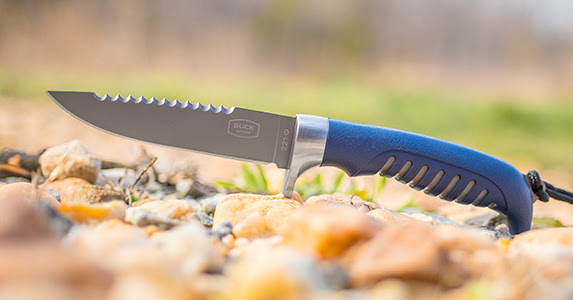 For the big fish hunters out there, these fillet knives are perfect for large catches. Made with flexible 420 Series steel that's highly corrosion resistant, these blades will bend and move easily through meat and scales to give you a perfectly sliced fillet. The blue rubber handles have anti-slip grips and stainless steel safety guards that feel great in the hand, making these a necessity for any angler.
Camping and Survival Fire Starters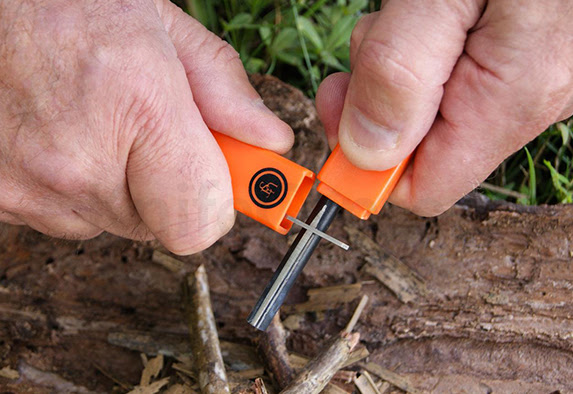 We have a wide variety of fire starters that are sure to shed some light on your next outdoor adventure. We've got fire steels, fire starters, compasses, match tube holders, parashovels, fire starter gels, and more! These are must-have outdoor essentials that anyone who's looking to put together a safe, secure, and festive campsite will need.
ESEE Knives Orange Survival Signal Tarp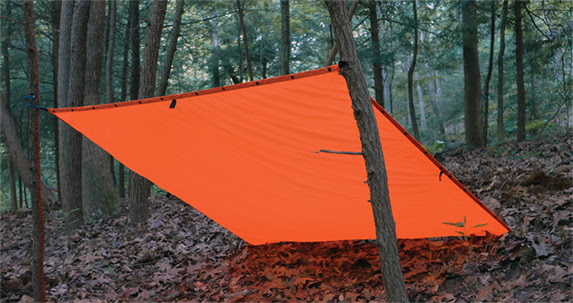 Made from 300 denier nylon, this 5'x5' signal tarp can be used for keeping things dry and can act as an improvised bag or hammock. For the bushcrafter or survivalist who wants to travel with as little gear as possible, this American-made tarp can perform a multitude of tasks – you can even build a makeshift shelter with it.