We're obviously more than excited about next week's upcoming BLADE Show, but luckily we were still sent in some pretty stellar custom and mid-tech pieces to show off before we get hit with the motherload.  Check them out below, and let us know what you're excited to see while we're at the show!
KnifeCenter is the original and largest online catalog of cutlery, and that includes the best custom knives from some of the most well known knifemakers in the world.
New Custom and Production Pro-Tech Automatics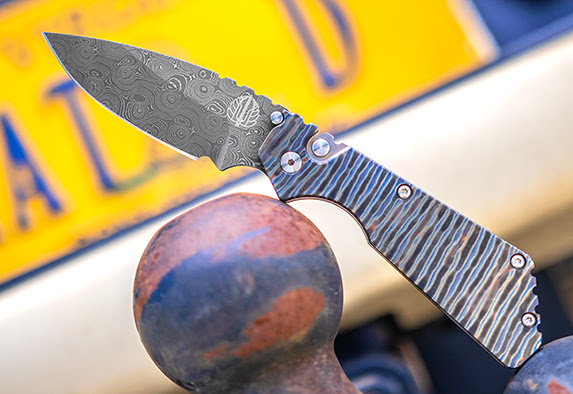 We just got in another shipment from Pro-Tech Knives – and we got quite a haul. From custom Strider PTs to the brand new TR-5 Tactical Response Auto, these are some of the best knives money can buy and are 100% American made.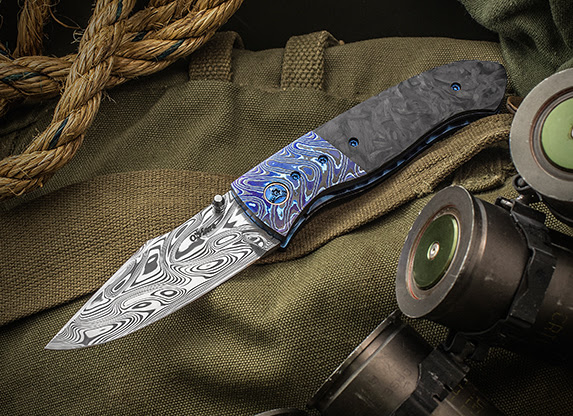 Sean O'Hare makes some of the most elegant tactical and utility knives around, and he's one of our favorite custom knifemakers to deal with. He's genuine, quiet, and unassuming – just like his knives. These flippers will outperform your expectations, and you'll have the satisfaction of being able to do some serious cutting.
Marfione Custom Knives Socom Elite Prototypes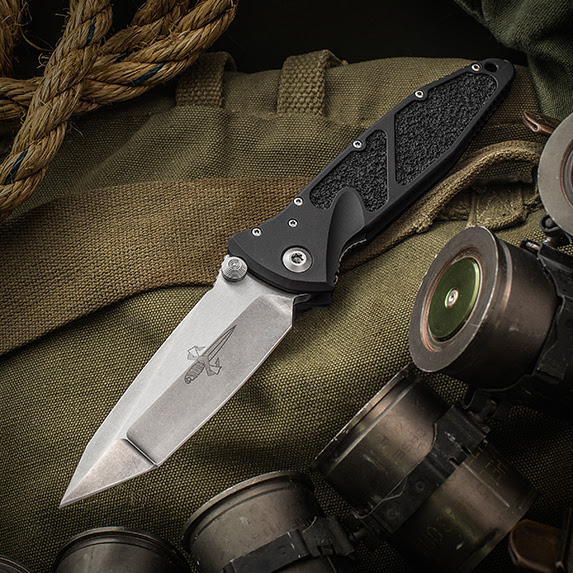 From prototypes to the newest copper and brass inlaid pieces, we have a number of different Socom Elite models for you to choose from. This is one of the premier folding knives on the market in terms of design, function, and following…and we absolutely love it.
Matthew Martin Custom Handmade Pens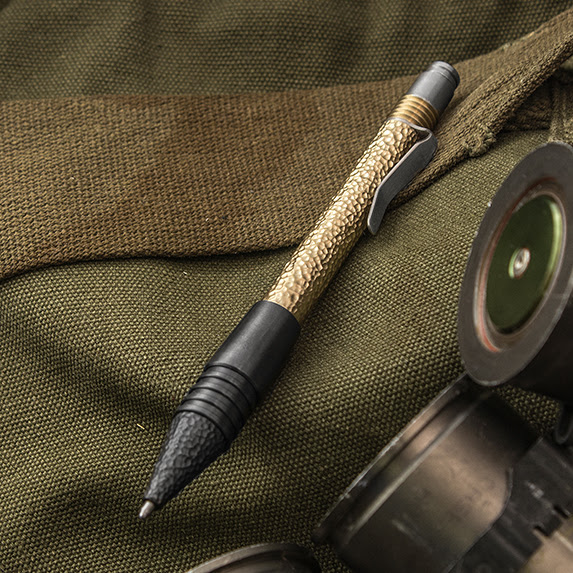 Matthew Martin, son of RJ, is as talented on his lathe as his father is on a grinder. These are without a doubt some of the finest handmade pens we've come across. They utilize top-notch materials and feature what may just be the nicest fit and finish you've seen in a writing instrument. Don't worry – they will be delivered in time for Father's Day.
Les George Custom FM-1 Damascus Folder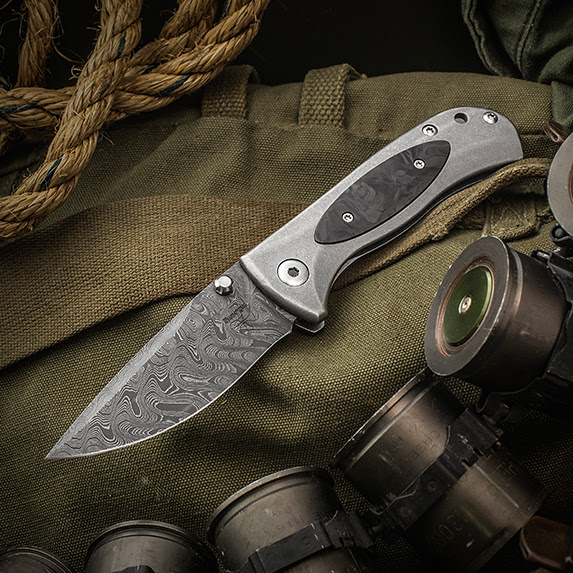 The FM-1 is one of Les George's first designs. It perfectly exhibits the graceful yet muscular, flashy yet practical style that has come to define his knifemaking career. With a Chad Nichols Stainless Boomerang Damascus blade, hand-sculpted titanium handles, and a marbled carbon fiber inlay, this half-dress FM-1 is just the right balance of beauty and beast.
Darrel Ralph Custom Fusion AOD Flipper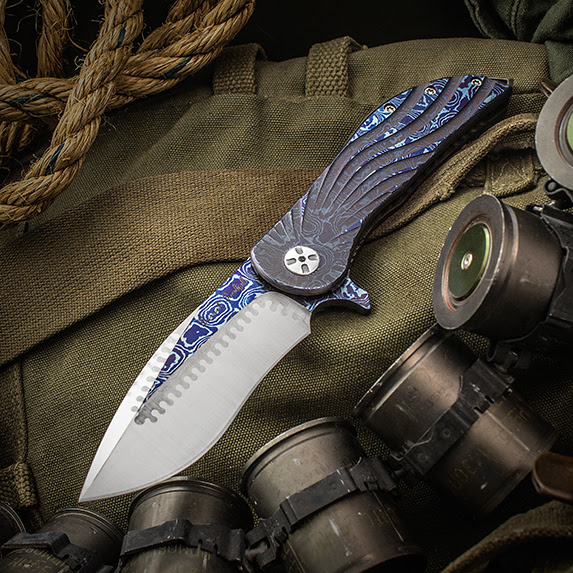 This knife might be one of the wildest and most ambitious knives ever to leave Darrel Ralph's workbench. The blade is made from two of the most exotic materials used in knifemaking today, interlocked and fused together in a pattern across the blade: a spine of raindrop Mokuti and an edge made from the nearly corrosion-proof Stellite 6K cobalt alloy. The Mokuti handles have been sculpted and then selectively blasted and polished to give them a striking two-tone look that pairs perfectly with this amazing blade.
Butch Ball Custom Damascus Flippers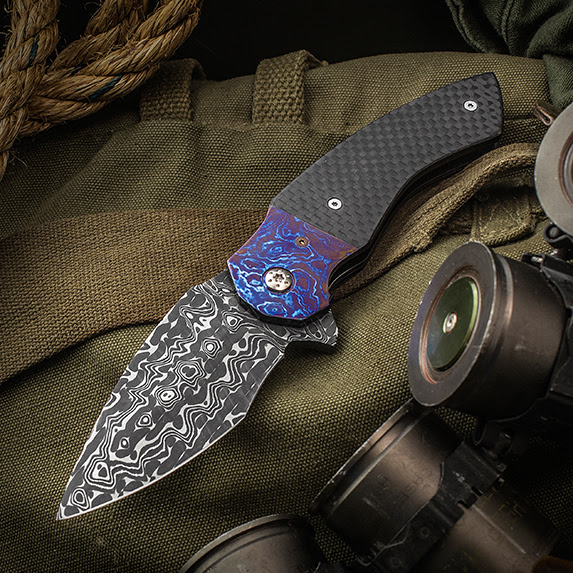 Butch Ball makes each of his one-of-a-kind knives by hand in his Virginia shop. He might be best known for his collaborations with Benchmade, but his custom work is where Butch lets his craftsmanship shine. These flippers are all made with high-performance stainless Damascus or Damasteel blades, and they flip open confidently on their ball-bearing pivots.
Tuff-Writer KC Exclusive Precision Press Pen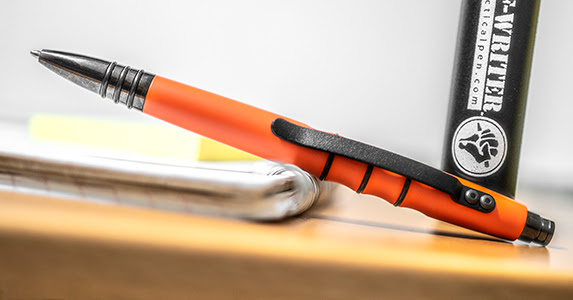 The Tuff-Writer pen was designed to be the toughest pen out there, and with years of reliable service in some of the most inhospitable environments on the planet, that claim has been fulfilled. This KnifeCenter Exclusive is precision-built with black DLC-coated steel and orange Cerakote aluminum, and includes several inserts to accept most major refills (Parker / Fisher / Foray).
Gerry McGinnis Custom and Pro Line Knives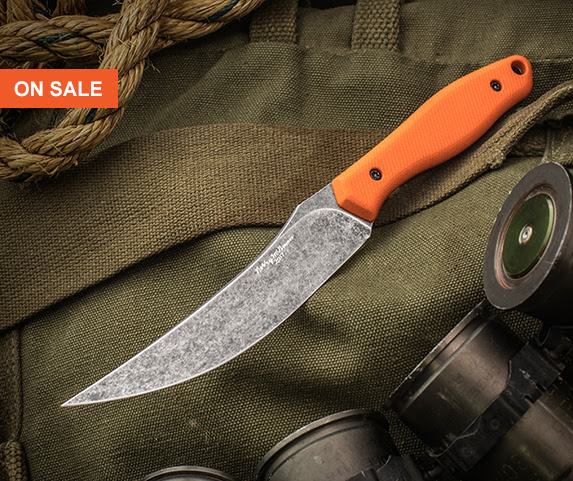 Whether you pick a full custom, hand ground fixed blade or a folder from his Pro Line Series, Jerry McGinnis' sinuous designs and obsessive eye for quality are apparent in every detail. From the crisp hand-set detents in his framelock flippers to the organic, ergonomic curves of his handles, these are some of the best and most collectible knives on the market.
Benchmade 319DLC-1801 Limited Edition Proper Slipjoint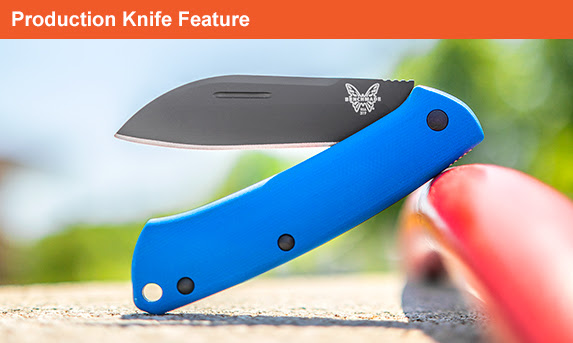 Benchmade revisits their smash hit gentleman's knife, the Proper, with this new limited-edition run with a black DLC S30V blade and "Benchmade Blue" G10 handles. Traditional in form, this non-locking folder is built with a modern construction, blade steel, and modified sheepsfoot blade shape that feel thoroughly new-age yet enjoyably nostalgic.
Coming soon: we'll have some beautiful pieces from Enrique Pena and the new Bastinelli Trigger. The countdown to BLADE Show has begun and we're only a week away. We'll be there in full force and expect to come back with a plethora of awesome stuff from the industry's best. We get new Customs and Mid-Techs in every day, so please email us at support@knifecenter.com with any inquiries.