Do any tactical knives work well in the outdoors? Steel Will has an option below. We've also got some sweet Vox-designed fixed blades, a new TOPS hatchet with an innovative handle, and much more.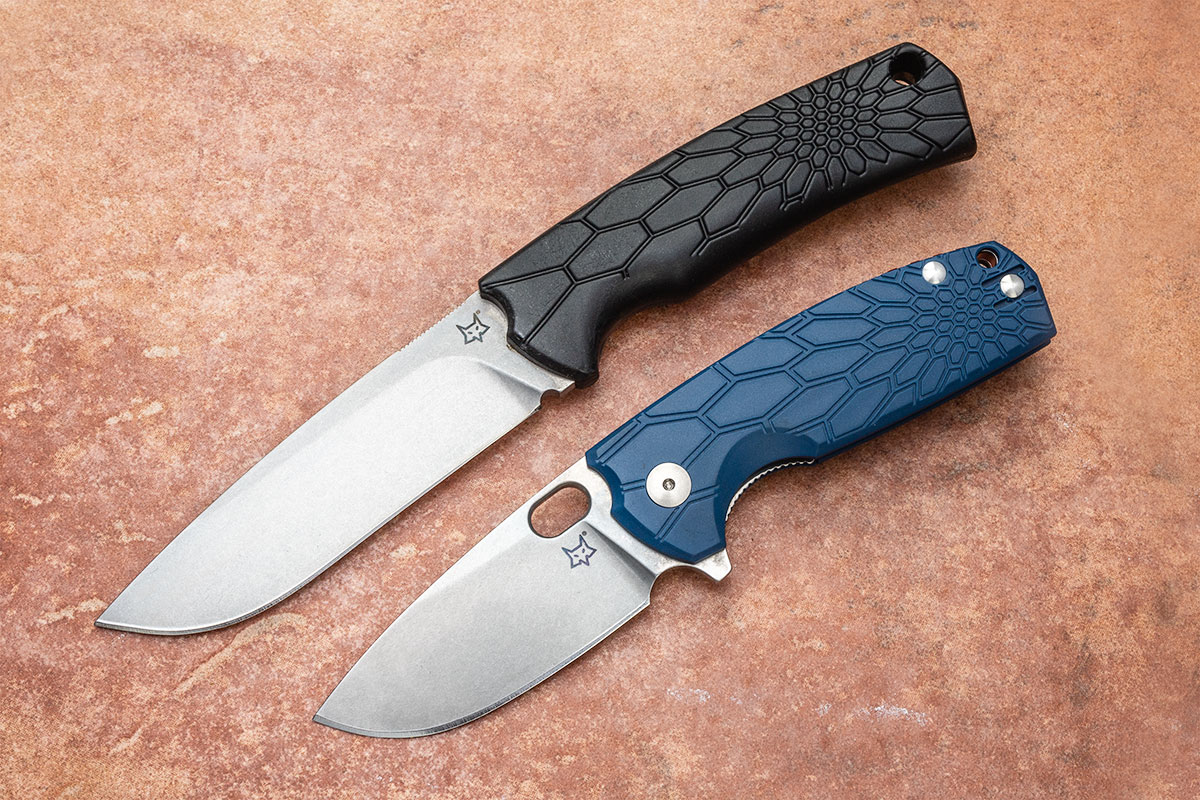 Hit the trail with the Core from Fox Knives, an Italian-made collection of fixed blades and pocket knives from the prolific Jesper Voxnaes. Underpinning them all is a comfortable and versatile synthetic handle that should fit hands large and small. The fixed blades are made with BECUT steel, providing tough, stainless performance at a very reasonable price, while the N690 steel on the folders will serve you well in any environment.
---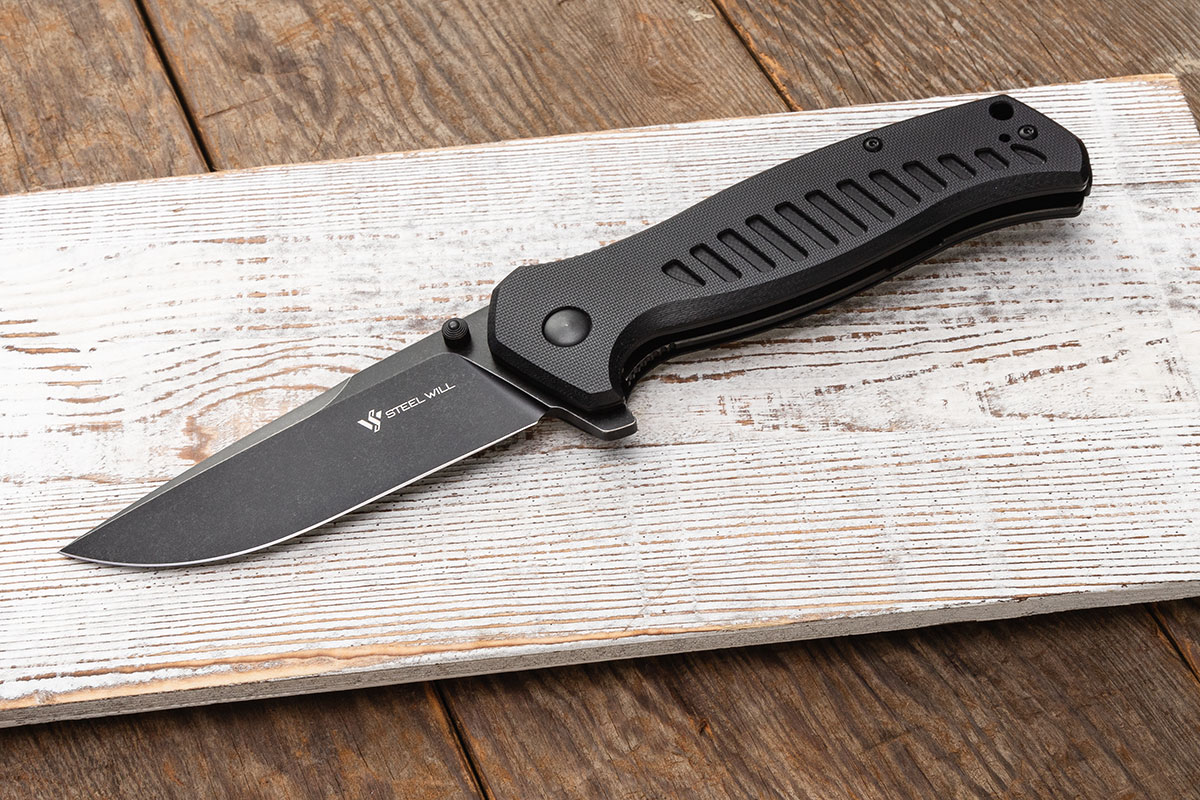 While Steel Will was conceived the Barghest as a tactical knife, the traits that make it good in that role also mean it is a great companion folder when you head to camp. Large, comfortable, reliable, and quick to open with one hand, durable bronze washers in the pivot mean the knife will still flip nicely even in dirty conditions. Take your pick of 3.5" or 4" drop point blades and the D2 steel will not let you down.
---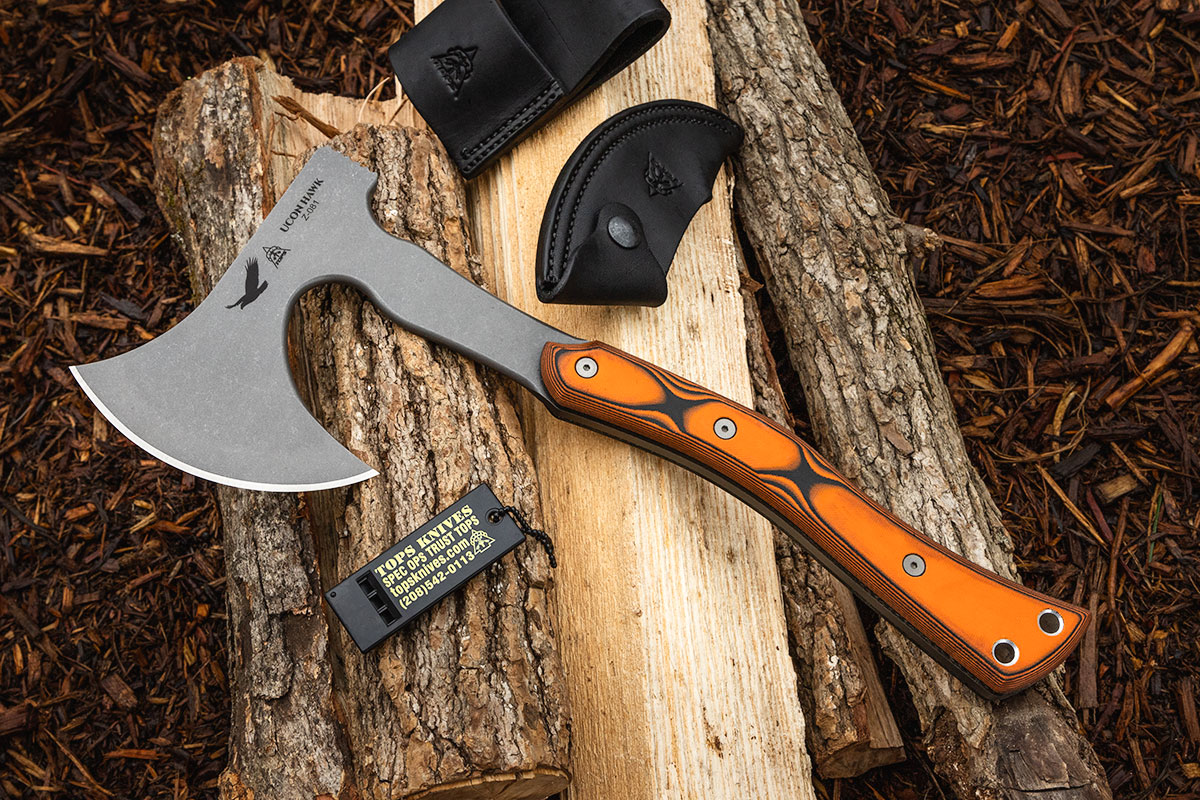 TOPS' latest battering ram of a hatchet has a trick up its sleeve. New Suretouch handles combine layers of G10 with black rubber, not only providing extra grip but also soaking up some of the shock when you are chopping away. The Ucon Hawk has everything else you need too. From the belt sleeve for easy carry to the tumble-finished 1095 construction with rounded edges on the haft for comfort, this may be their finest new axe to date.
---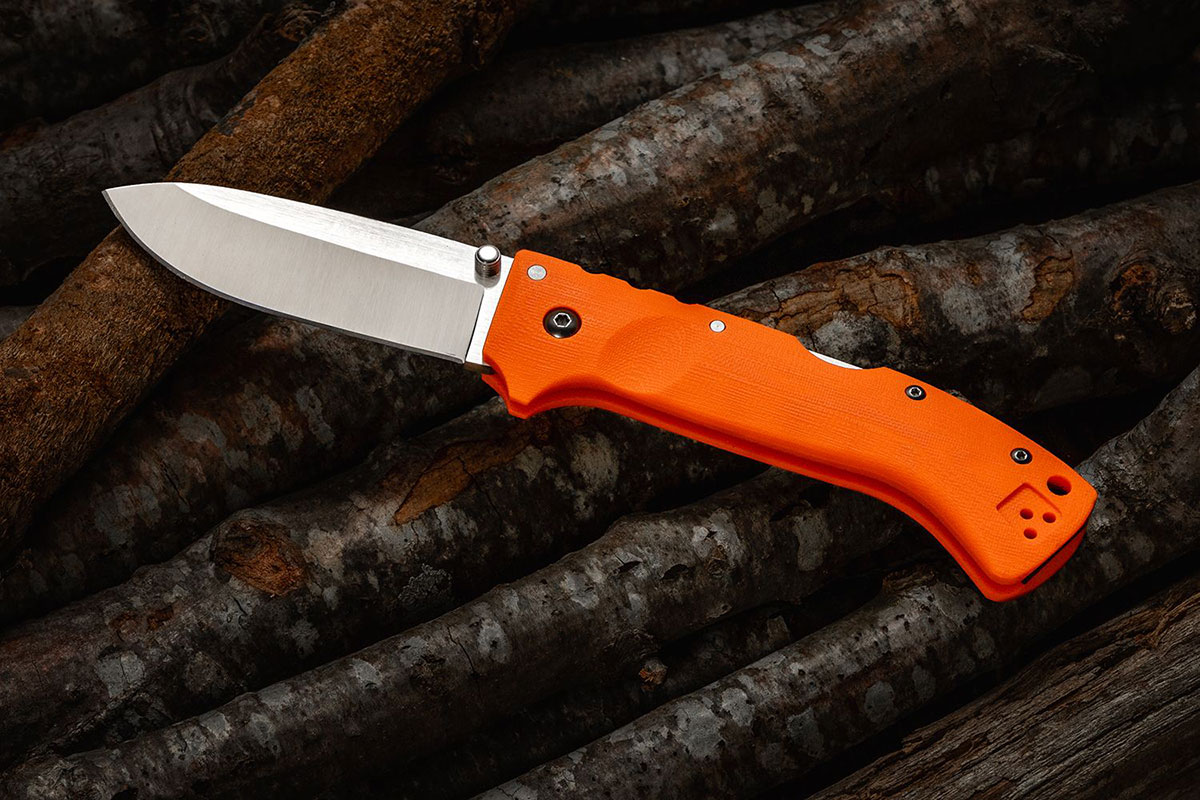 The Ultimate Hunter from Cold Steel is one of those rare folders with a very comfortable grip, thanks to the use of contoured G10. Don't let the name "hunter" dissuade you from this knife though, even if you don't hunt. The drop point blade is a time-proven shape and the S35VN steel provides edge retention to last you through your adventure. Plus, the strength of the Tri-Ad lock makes this the next best thing to a fixed blade for standing up to abuse.
---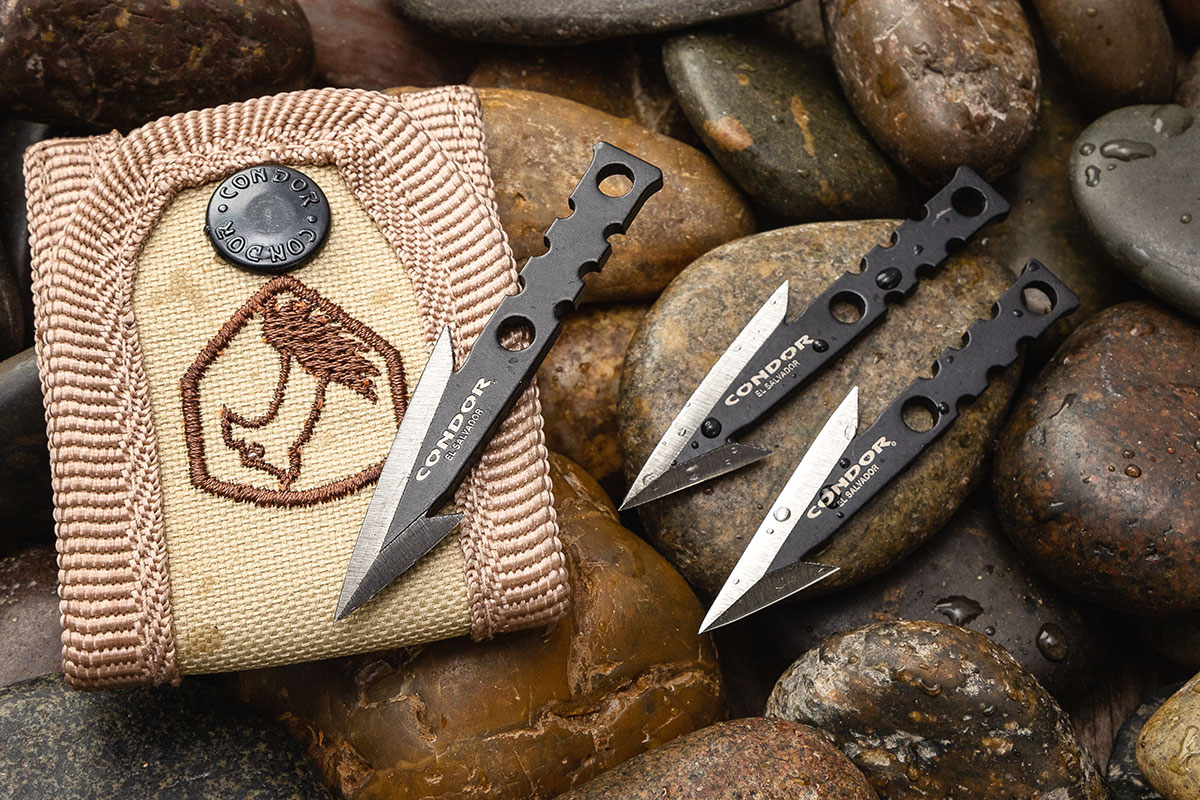 Nothing says "self-reliance" quite like spearing your own food! The perfect addition to your survival kit, these spear heads can help you procure wild game or fish in an emergency. The dual barbs are designed to work on a variety of game and have been tested in the jungles of Central America by Condor's main designer, Mr. Joe Flowers himself. Packing down into an included pouch, you will find them easy to stash and access when the need arises.
---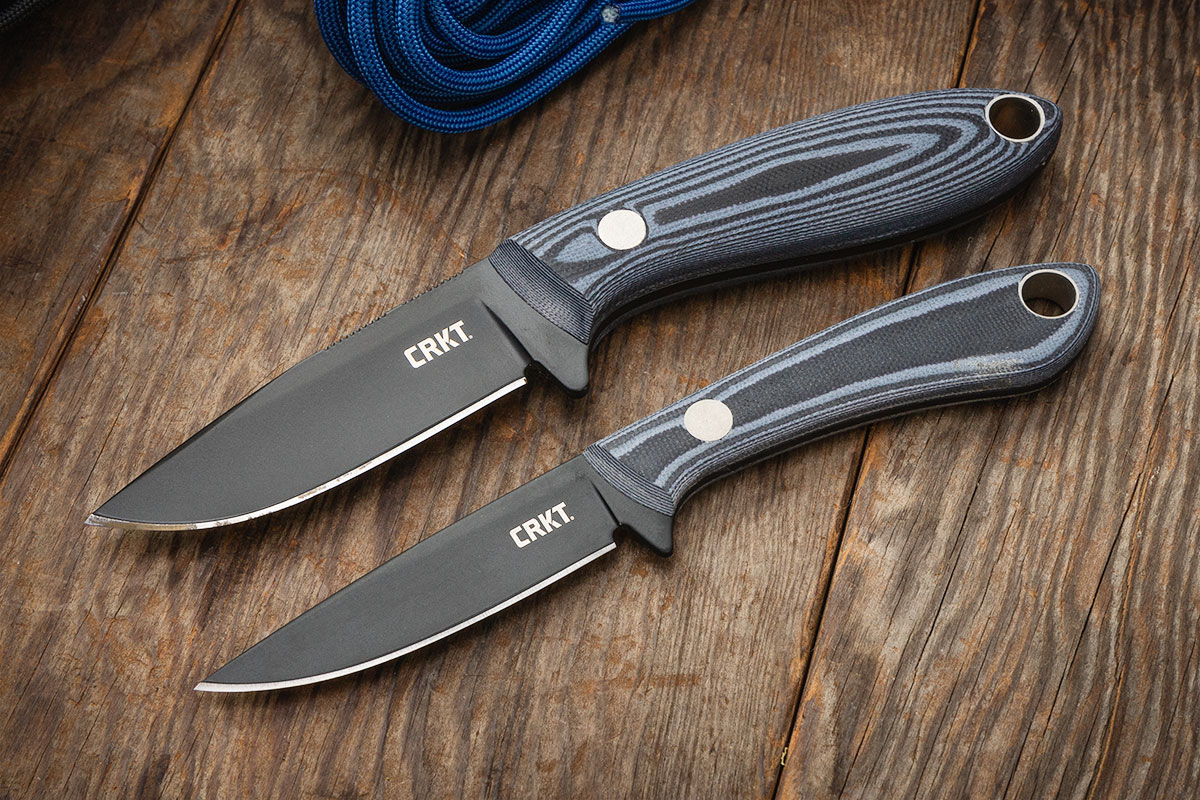 Searching for a great full tang fixed blade on a budget? These two knives from CRKT are an absolute bargain – a perfect gift for a young one – and will prove useful far beyond the low price would suggest. Tough SK5 carbon steel has the strength to endure while the G10 handles feel great whether your hands are big or small. The Bird and Trout is a great small utility knife for any purpose and the larger Hunter will prove a faithful companion on the belt for years to come.
---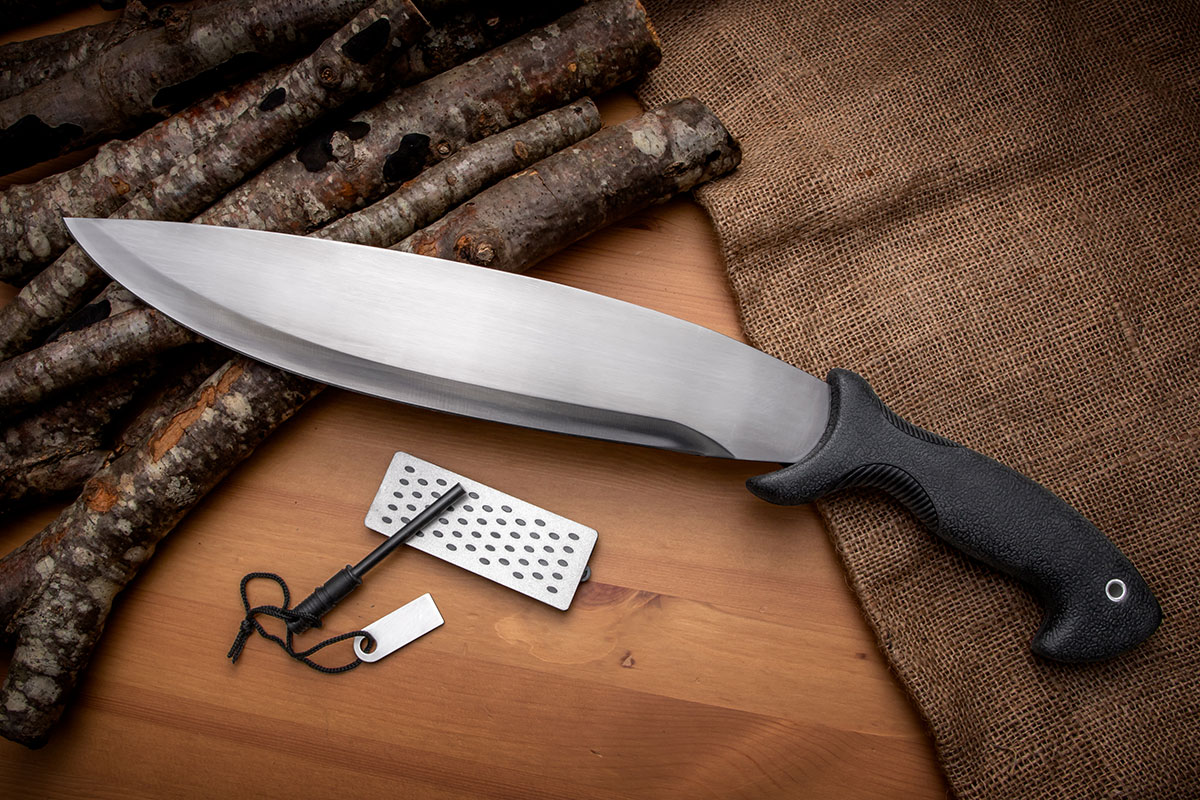 With a reassuring heft, this Bolo from Schrade is a hard-chopping machete that you will be eager to swing, and the rubberized handle will help minimize vibrations from heavy hits. The 14" blade provides plenty of reach, and the nylon sheath comes equipped with a sharpening stone to maintain the edge in the field, plus a ferro rod for emergency firstarting. Available on closeout right now, these make a great gift for the budding outdoor enthusiast.
---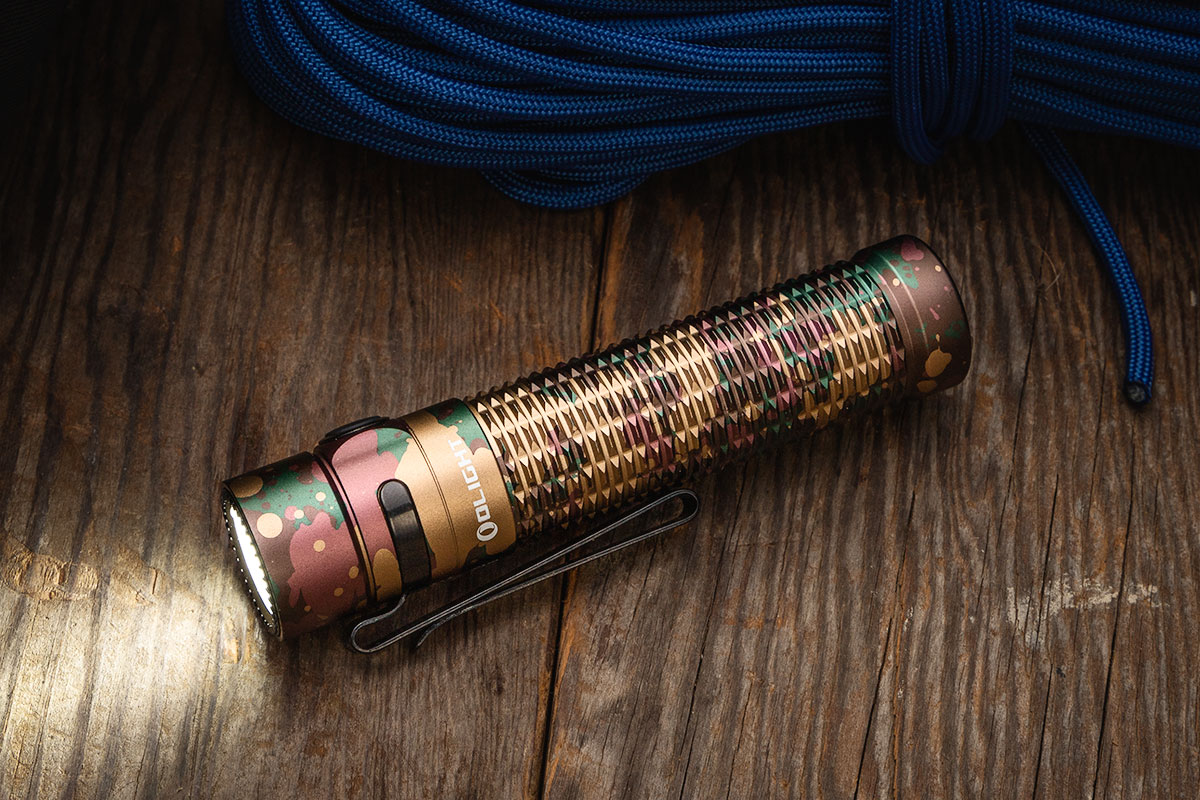 Now, more than ever, you need a good light at your side. Whether in their pockets, in a bag, vehicle, or at home, more of the KnifeCenter staff pick Olight than anything else. Why? Simply, they offer some of the best lights on the market with bright LED's and industry-leading fit and finish.