Last roundup of 2020! We've got some cool stuff as always, and this week we've got some examples of my favorite blade shape out there: the mighty Nessmuk! See them, and more, below.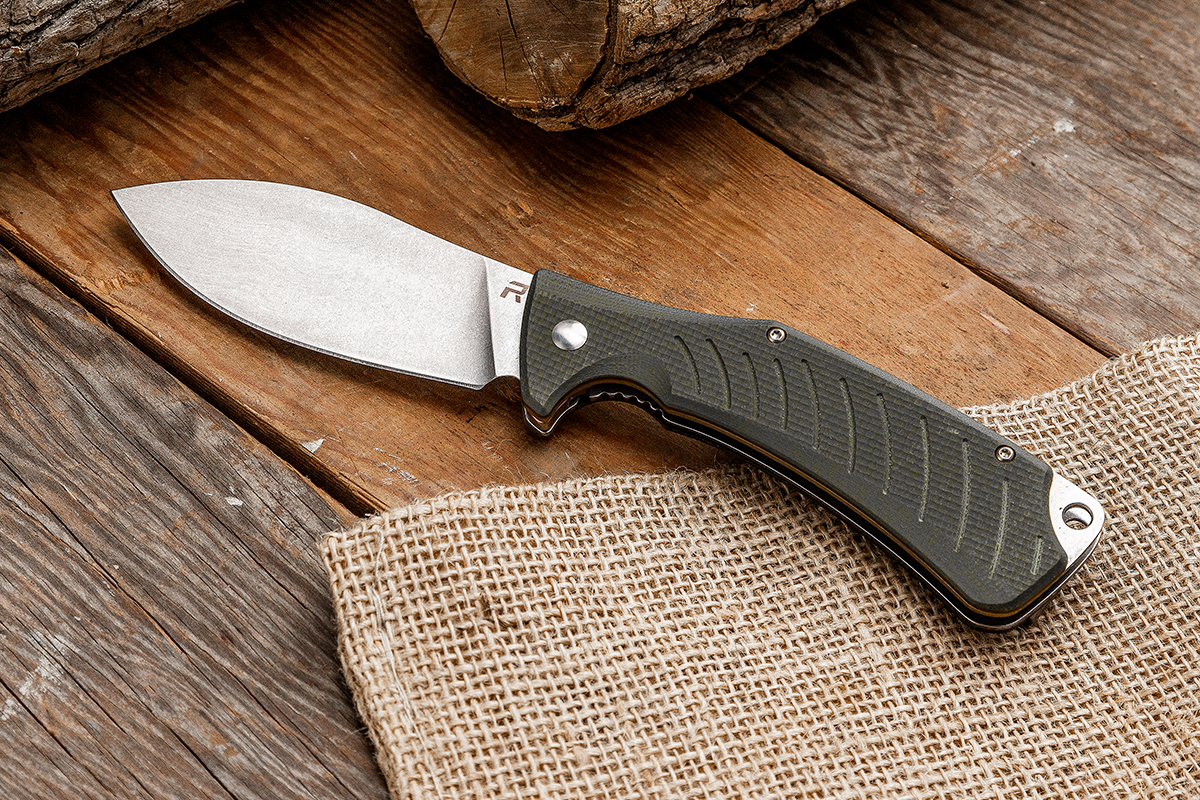 Folding Nessmuks are rare, and ones that look as good as this Revo are rarer still! The Ness offers a graceful shape that is perfect for slicing and offers a ton of performance for your dollar. D2 blade steel steps up for solid edge retention and the ball-bearing pivot ensures you can flip it open quickly and smoothly. Experience this blade on your next campout and you'll surely see it deserves a place in your EDC rotation as well!
---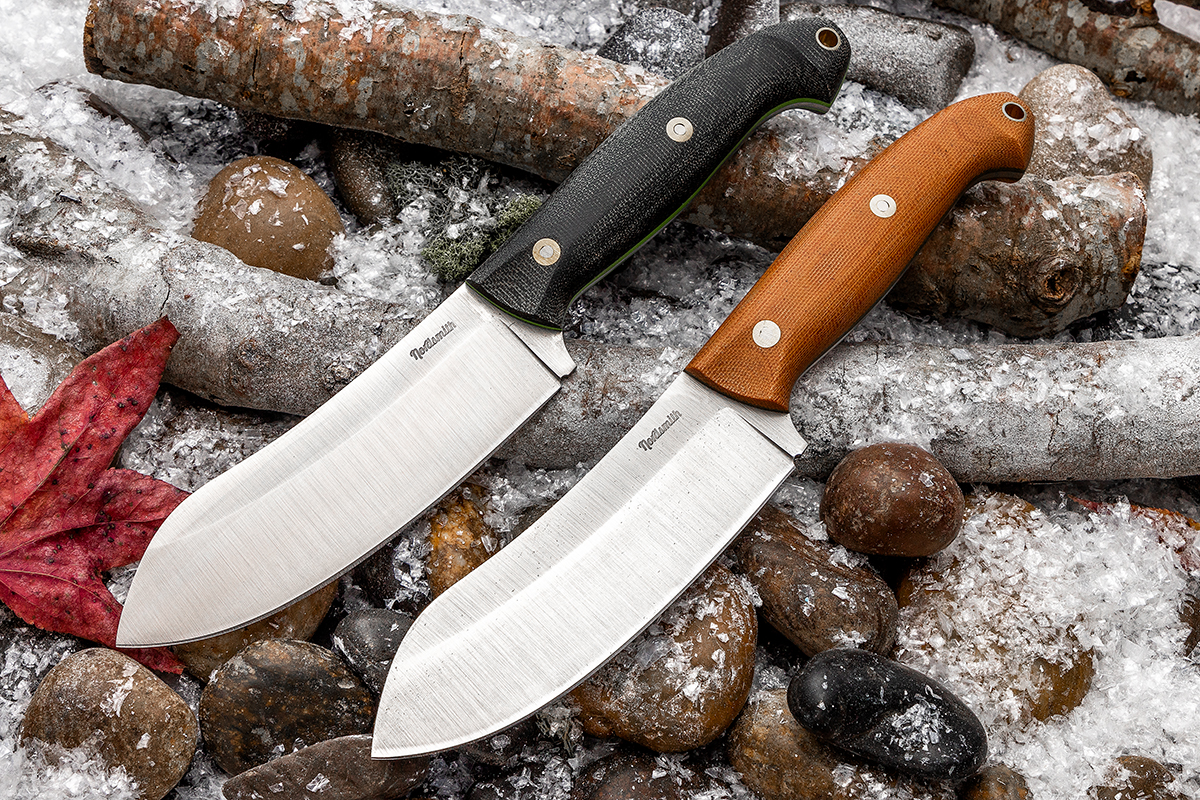 Designed by the KnifeCenter's own David C. Andersen, the Canteen Knife by Nordsmith Knives is the perfect blend of camp knife and kitchen knife, managing both environments with ease. This upsized Nessmuk can do it all: butchery, woodcarving, light chopping, even rocking cuts on a cutting board!
The latest batch is made with CPM-154 steel and comes with a new leather snap sheath so you can throw this on your hip and traverse the roughest terrain with ease. Made with pride in the USA by the fine folks at L.T. Wright Knives, the Canteen Knife is built to last a lifetime.
---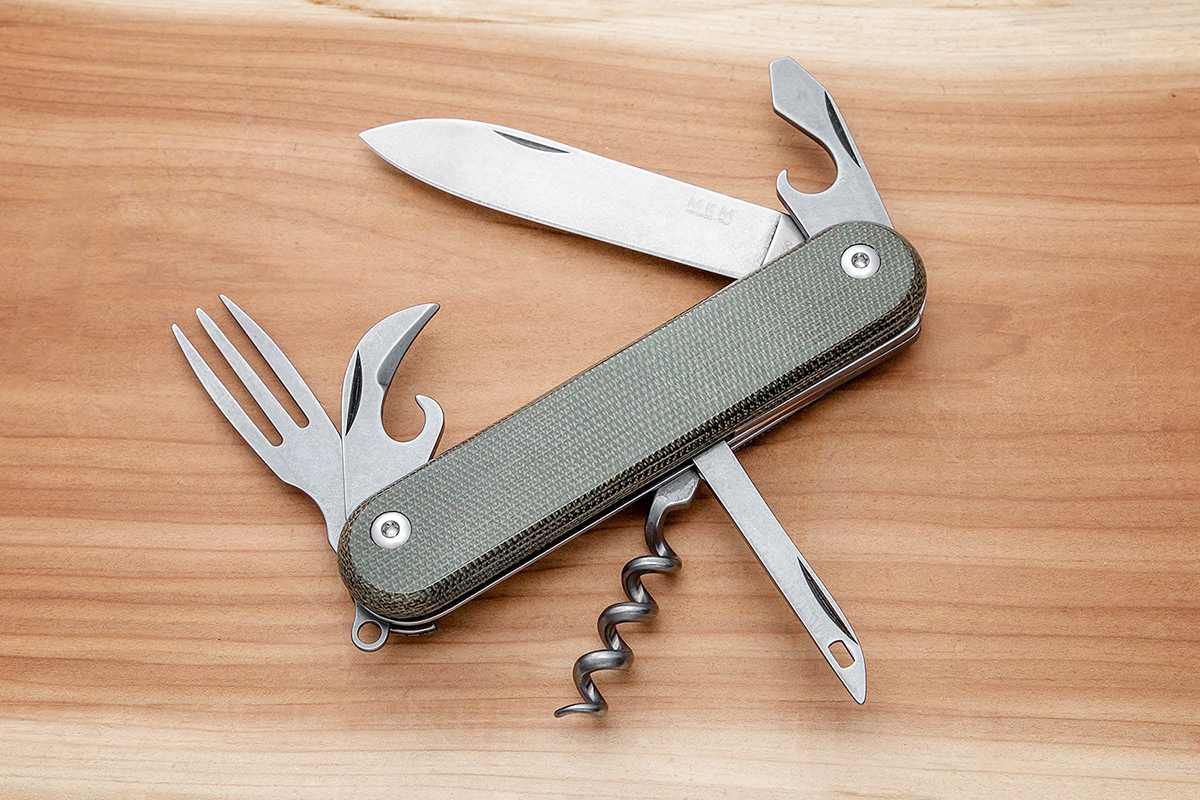 MKM has answered a lot of prayers with their Malga 6 — premium steel on a classic pocket multi-tool! The M390 blade can take an edge that just won't quit, and is flanked by grippy Micarta handles which can even be removed for cleaning or modding! With an awl, small fork, cap lifter, can opener, and corkscrew, this is the perfect companion for the campsite or eating on the go.
---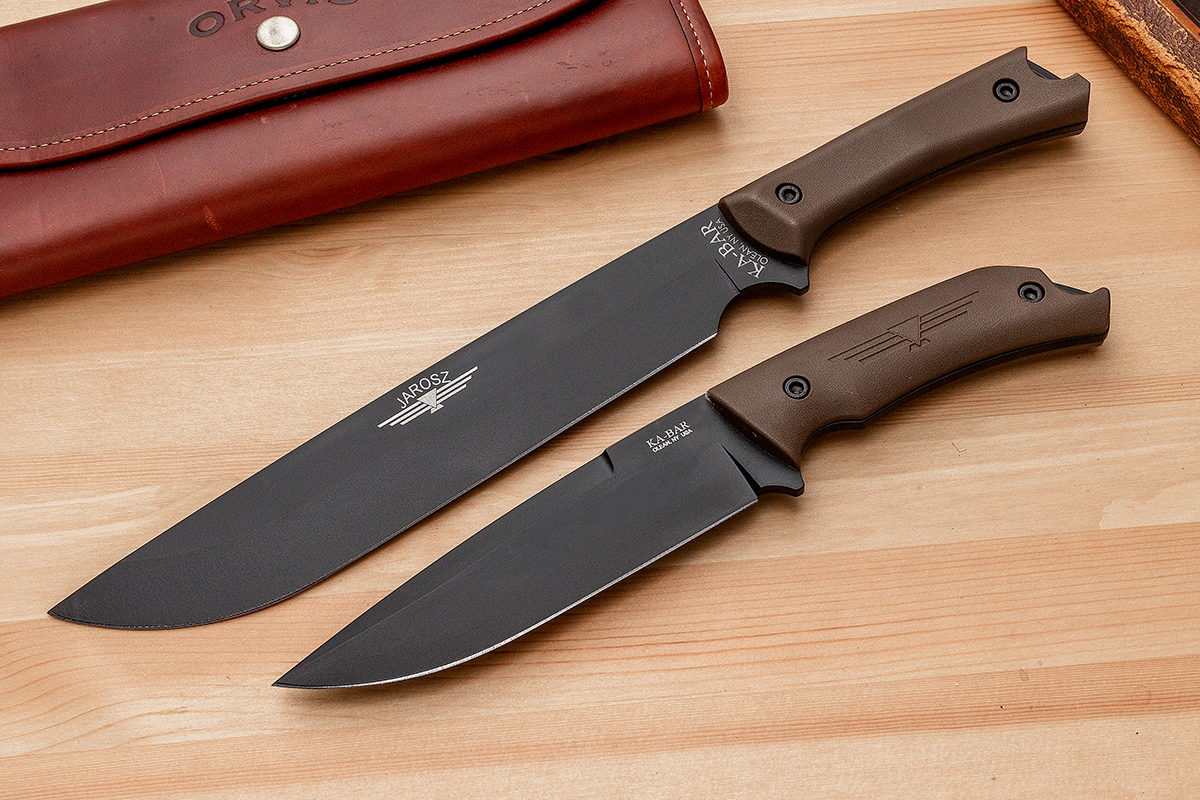 KA-BAR's series of Jesse Jarosz-designed fixed blades has a lot in common with their Becker Knife & Tool stablemates; they are an ideal blend of wilderness and tactical designs, making them ready to take on any challenge. Tough carbon steel forms the backbones for these agile designs, with bolt-on scales providing just enough grip and comfort for heavy use. And, for an American-made knife, they offer a ton of value too!
---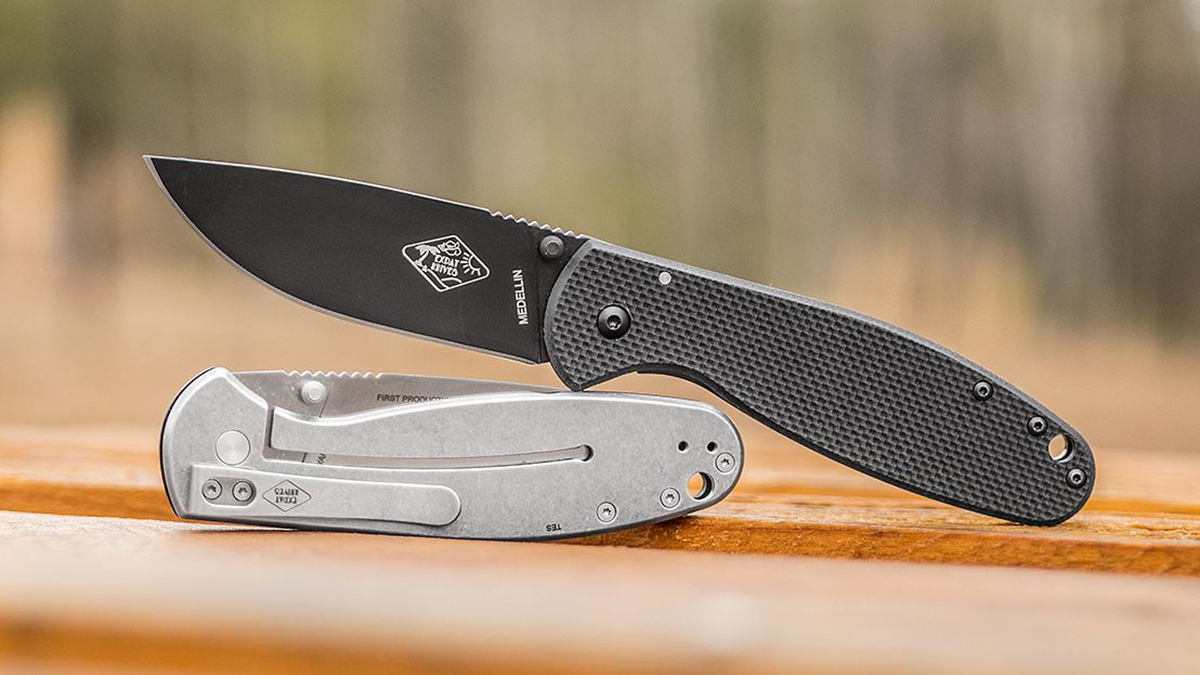 Much like ESEE's Avispa and Zancudo models, the Medellin features a sturdy stainless steel framelock, an AUS-8 stainless blade, and a G10 scale for grip. This folding survival knife has lived up to all of our expectations. The robust and versatile design makes it work well in the wilderness, on duty, and even back at home as your next EDC.
---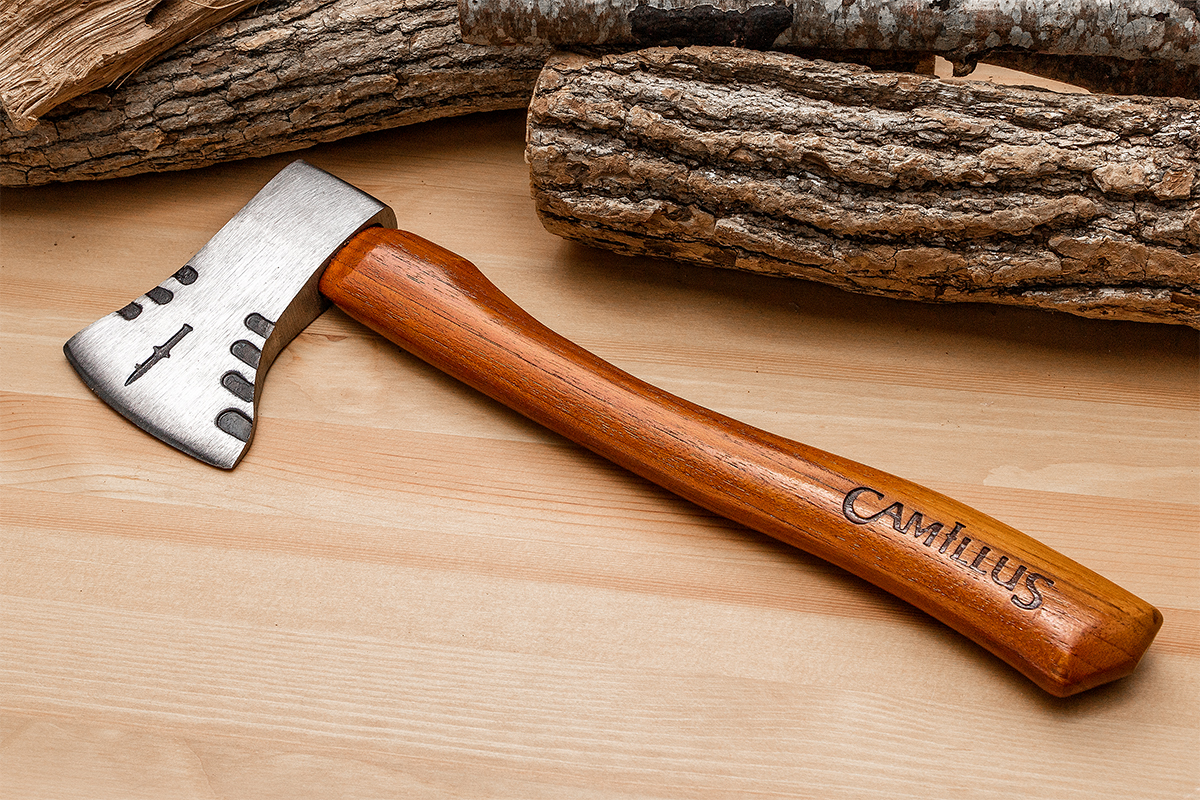 When roughing it in the outdoors, a reliable hatchet is a godsend to have around the camp. From splitting wood for kindling to hammering in tent stakes, you'll always appreciate having it around. The Teca Hatchet from Camillus is a simple, affordable option that will easily fulfill your needs. The axe head is made from tough carbon steel and features a large blade area for maximum effectiveness. The handle is made from tough teak wood shaped for comfort and with just enough texture for a rock-solid grip.
---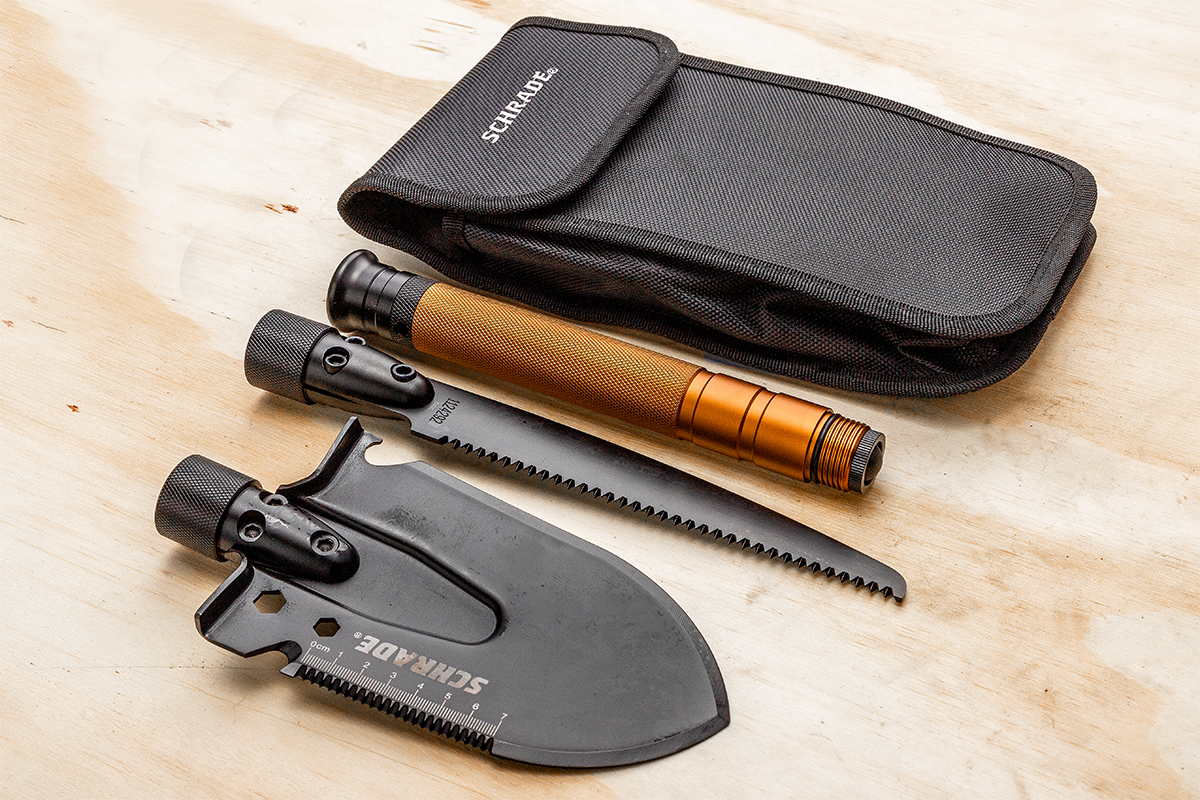 A shovel can be a valuable addition to your camping gear, but they aren't the most exciting things in the world, so you might as well get the most out of it! Schrade packed this Combo Kit with enough functionality to keep you entertained. Stainless shovel and sawblade attachments double the utility right off the bat and, thanks to the hollow aluminum handle, they were able to fit survival goodies inside with room for your own additions too.