We work very hard at Knife Center to provide you with everything you need to buy a knife, and our great customers often come through with additional information that makes choosing your next everyday carry easy. Check out our top ten highest reviewed folding knives, and then share your own reviews in the comments below!
Number Ten: Benchmade Hunt 15080-2 Crooked River Folding Knife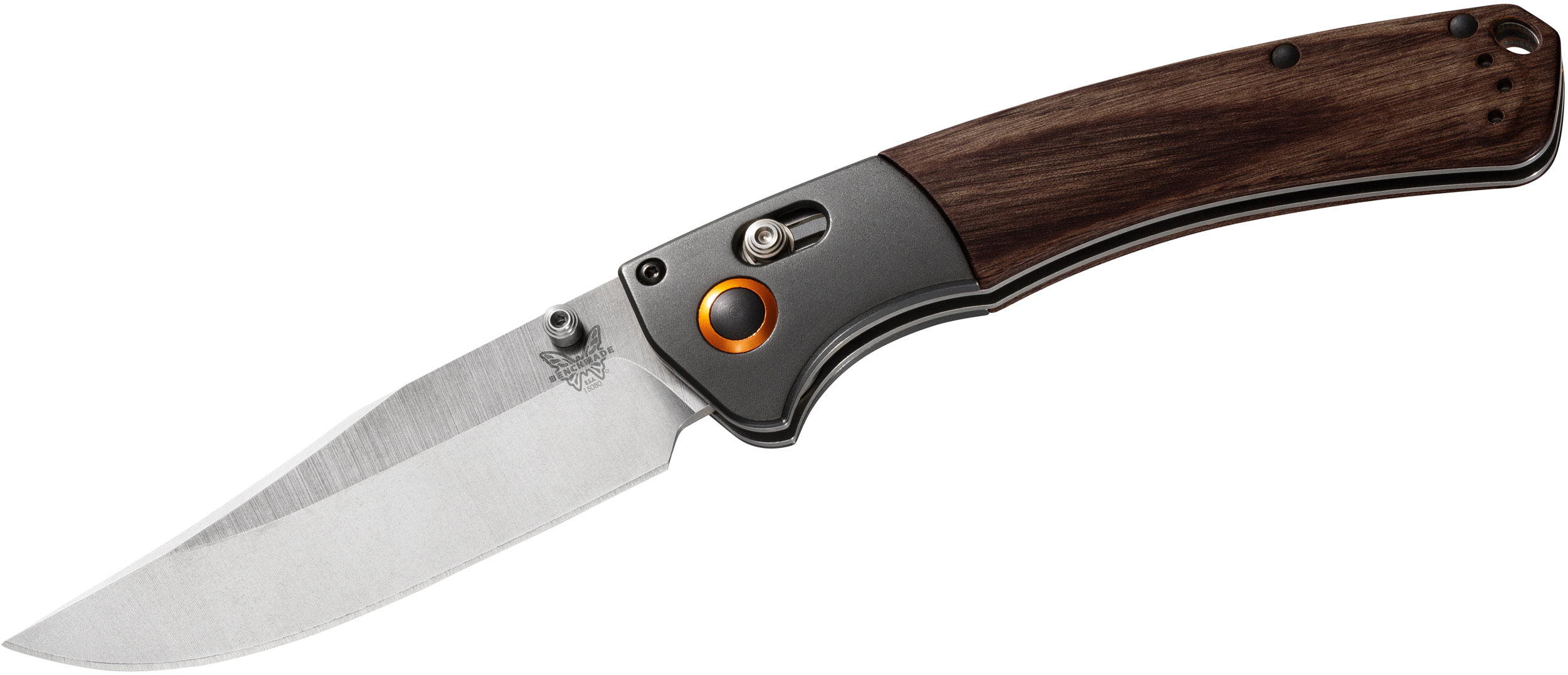 PROS: Sharpness, lock type, handle material, overall quality, pocket clip, ease of opening, handle feel, weight, lock ease of use, blade material
"One of the best big Benchmades of all time. THIS is what a 21st century Buck 110 should be. The awesome wood scales, huge bolsters, and a blade that looks like a really wide 110 blade. Build quality is perfect. The action out of the box is perfect, it's only the second knife I have ever bought that I have been able to say that about. The big 4-inch blade effortlessly swings out into lock up. This thing is SHARP! No need to pay to have someone bring the edge up to snuff, it's already there. Even on both sides. AXIS locks up with no blade play, which surprised me since the blade is so big. This is the best Benchmade I have seen in a couple years. It's an instant classic." – Celticcross74
Number Nine: Zero Tolerance 0350TSST Assisted Flipper Knife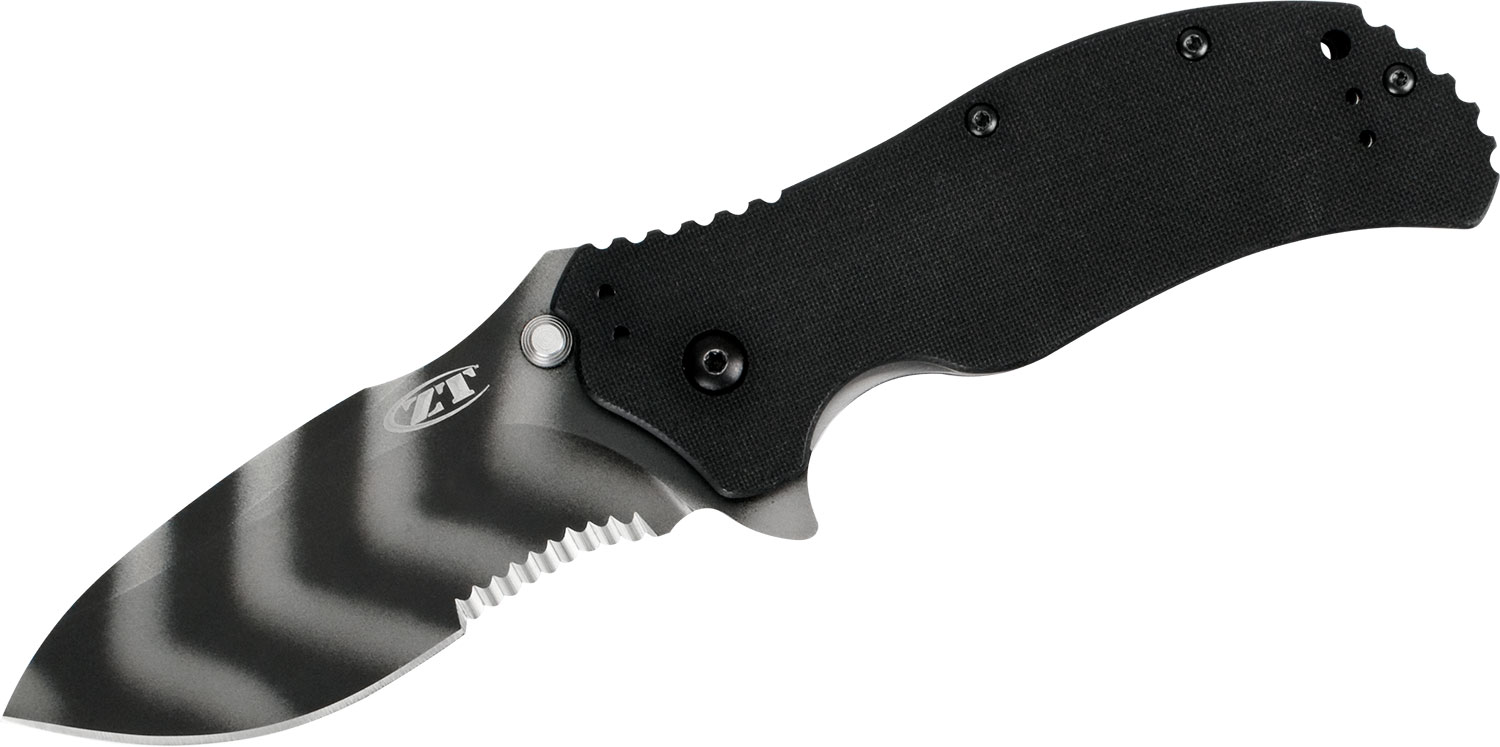 PROS: Ease of opening, blade material, weight, handle material
"I've had this knife for a few months now, and it has become my absolute favorite folder. It is very solid, well-built, strong, and still the weight is comfortable for EDC. This is my third ZT knife, and with each purchase, I become more and more of a fan. Already had the 0100 and 0200, and this one followed their strong lead."
Number Eight: Spyderco's Ladybug 3 Salt Folding Knife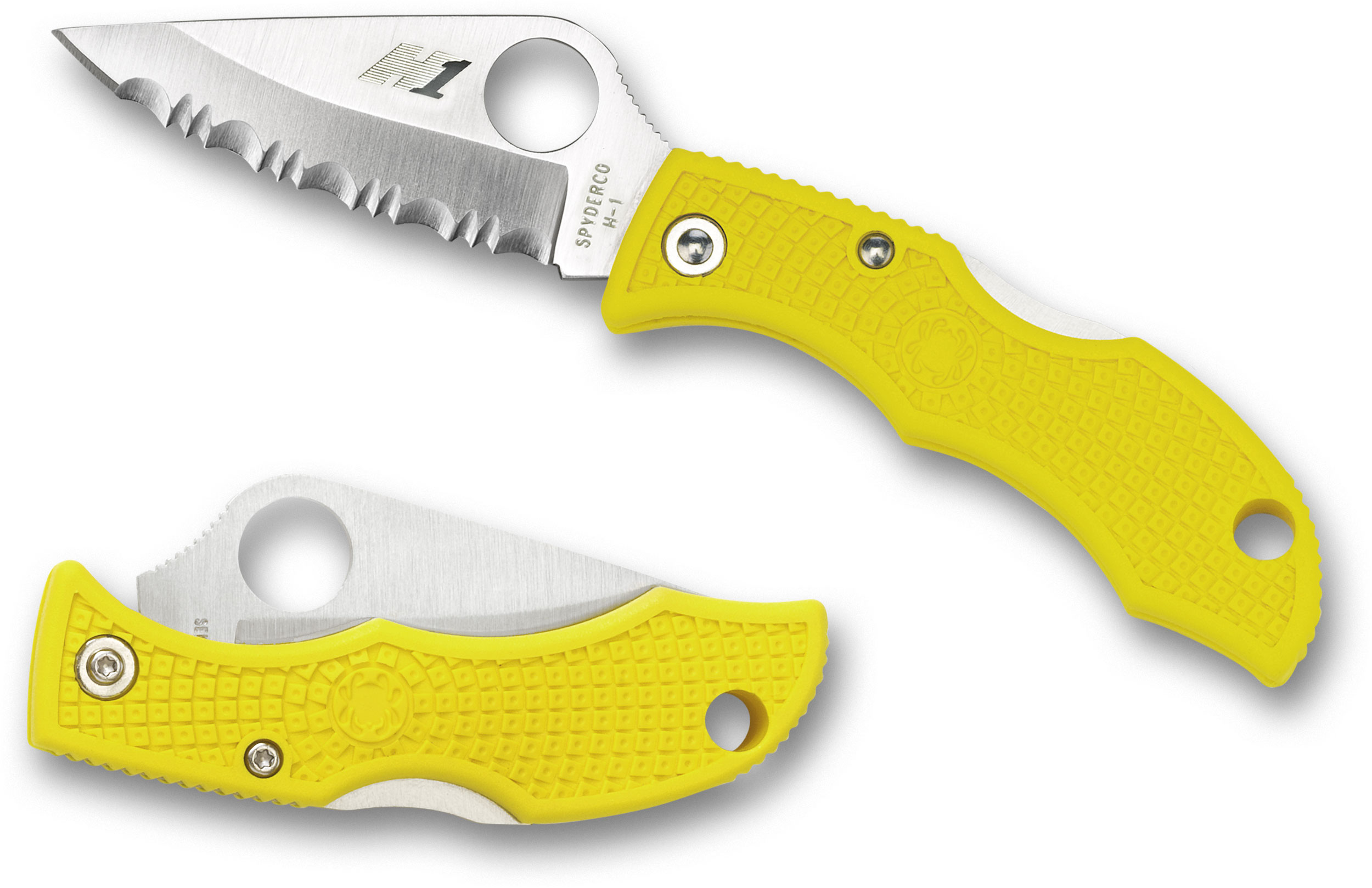 PROS: Lock type, handle material, handle feel, blade sharpness, blade material, ease of opening, weight, lock ease of use, and overall quality
"Great pocket knife! I've got lots of pocket knives, but don't always want to carry around a big knife. This little knife can go everywhere with you, and you won't even know you have it until you need it. It's a little knife, but it will do just about anything you need it to do! Great knife – I love it!" – Buddy
Number Seven: Spyderco Ladybug 3 Key Ring Knife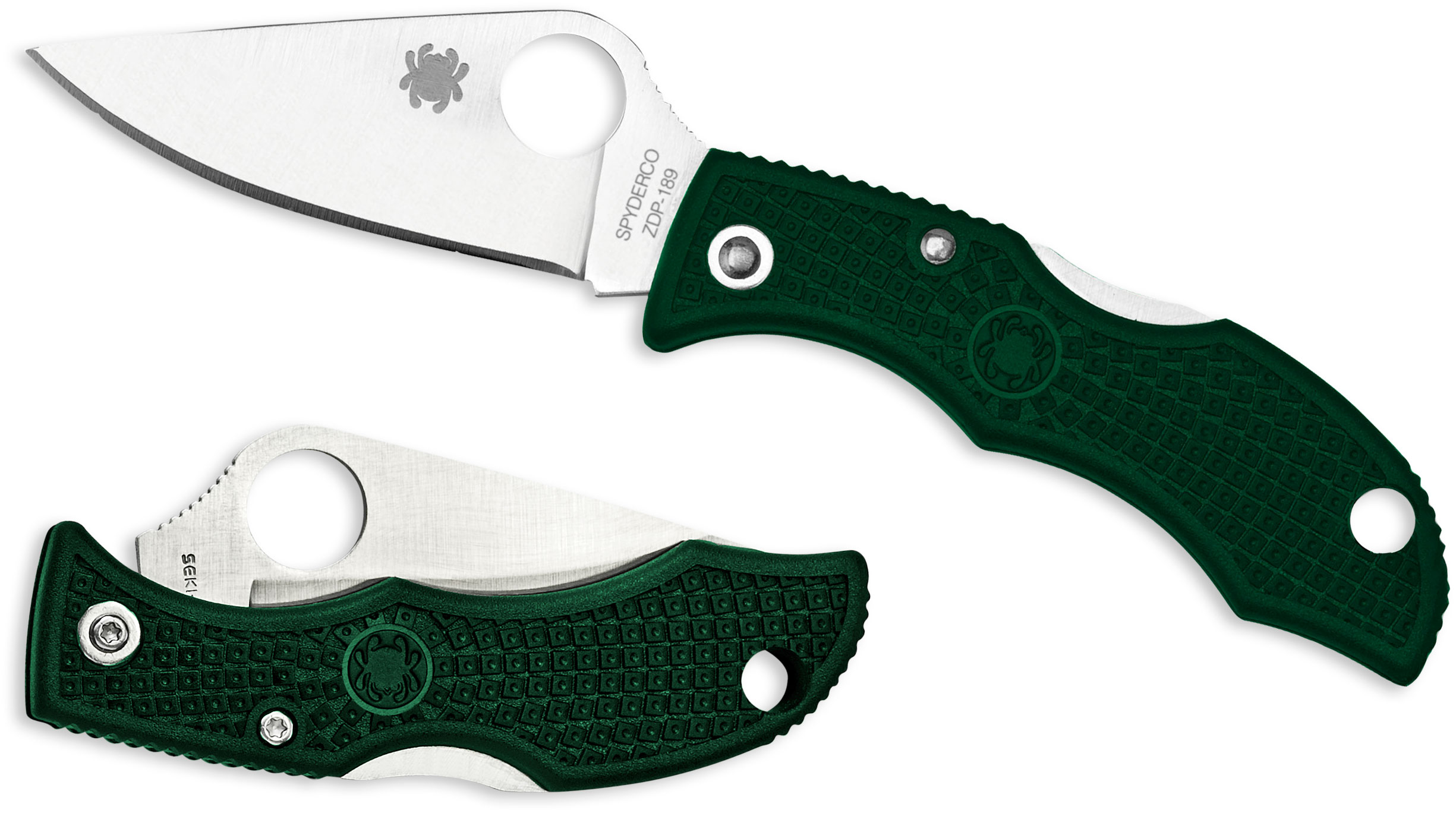 PROS: Overall quality, blade sharpness, handle material, weight, blade material, lock type
"Best knife I ever owned! It has permanently knocked all my other EDCs out of rotation. If you want a practical tool knife with a reliable lock and world-class steel that disappears in your pocket and doesn't break the bank, this knife has no competition. If you want to impress your "tacticool" friends, this is probably not the knife for you. It weighs less than an ounce, but it does 99% of the tasks I need it to do. Having carried it for a month, I look at all my other larger and heavier EDC knives and wonder 'what was I thinking?'" – Nick
Number Six: Havalon Piranta-Z Pro Trophy Skinning Knife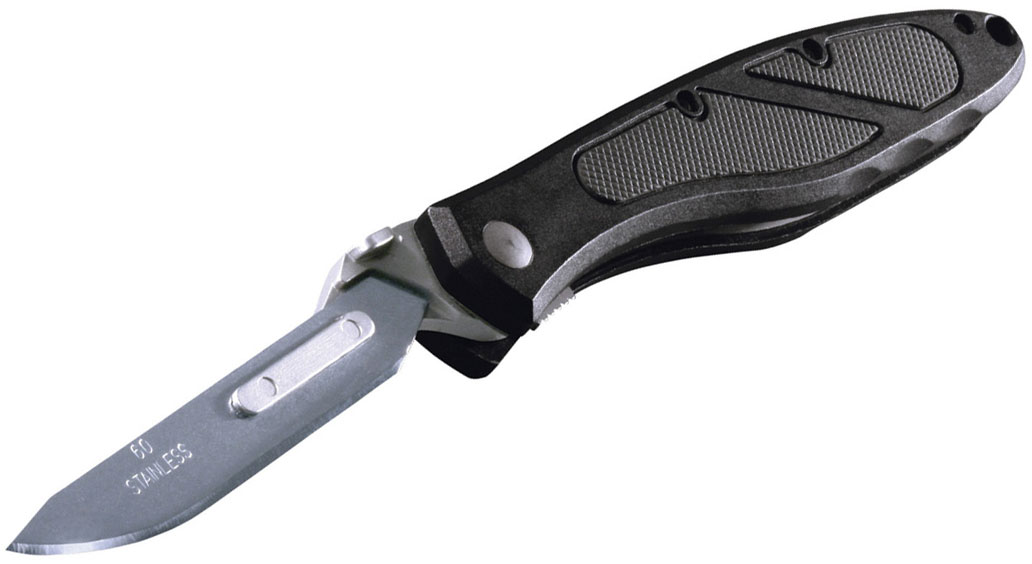 PROS: Overall quality, blade sharpness, pocket clip, handle feel, blade material
"Perfect for field dressing. This knife has the sharpest edge I have ever seen. It is definitely not made for cutting anything hard like bone, but is the perfect field dressing knife. I use a heavier knife for the rough stuff and this knife for all the delicate stuff you don't want to pierce. All my friends are ordering them." – C.K.
Number Five: Spyderco Military Folding Knife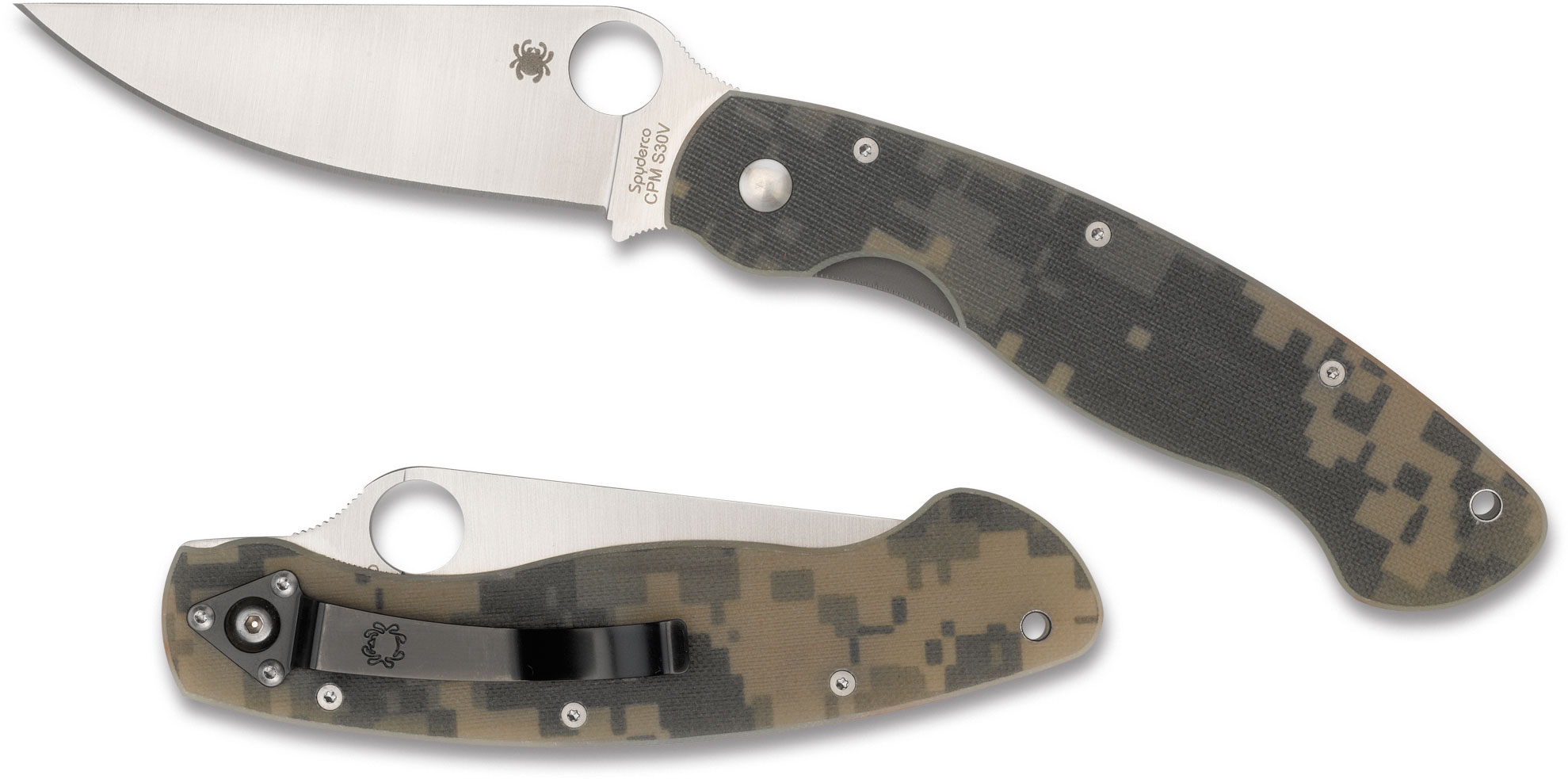 PROS: Blade sharpness, lock type, handle material, overall quality, pocket clip, ease of opening, handle feel, weight, lock ease of use, blade material
"This knife should be a GI item. I bought this knife to use on drill weekends when I am with my National Guard Combat Engineer Unit. I am always opening packaging for something or cutting 550 cord or webbing. It comes super sharp out of the box. The thick stock flat ground blade is perfect for any cutting chore. S30V blade steel is not going to get dulled easily by mundane cutting chores. The handle ergonomics are great and the texture of the G10 is 'grippy' and the digital pattern is an exact match for the Army ACU uniform and most load bearing gear. The deployment action is smooth and the blade has no side-to-side wobble when locked into place. The tip-down carry works well on the knife because there's enough surface exposed during pocket carry that grabbing the knife and getting it into play is easily done. This knife is a great 'working' knife for any soldier, airman, or marine. Just don't loan it to your battle buddy or you may not get it back." – Sergeant D.
Number Four: Case 189 Folding Hunter 5.25" Jigged Brown Staminawood Handles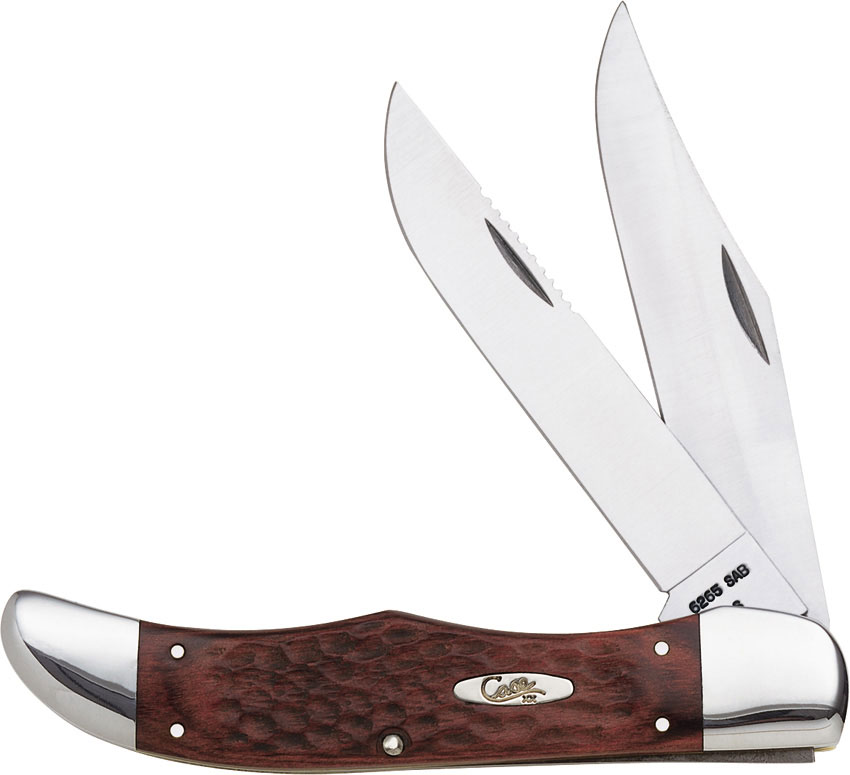 PROS: Blade sharpness, lock type, ease of opening, overall quality, handle material, lock ease of use, weight, sheath, handle feel, blade material
"Nice knife. I bought this knife as a replacement for the same knife I bought in 1972. The original knife is still perfect, I just wanted a new one and to retire the old one. This is truly a great folding knife. It is so beautiful you may not want to use it. What I like the most is that you have two really nice knives to field dress your animal. It holds an excellent edge. Buy two, one to look at and one to use." – Stan98532
Number Three: Spyderco Delica 4 Folding Knife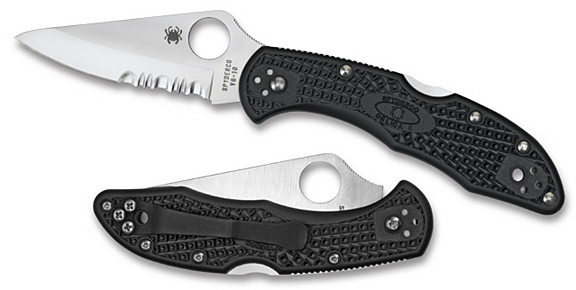 PROS: Handle material, blade sharpness, handle feel, pocket clip, overall quality, ease of opening, lock type, weight, lock ease of use, blade material
"Best folder I have ever owned. Great folder – just the right size for EDC. Drop in a pocket and forget it's there 'til you need it. Lightweight, great feel in hand, razor sharp out of the box – all of this has been said before and it's nothing new, but it's the truth. Get one, try it, you'll love it. Knife Center turn around time was 3 days. Great service." – David
Number Two: Spyderco Manix 2 XL Folding Knife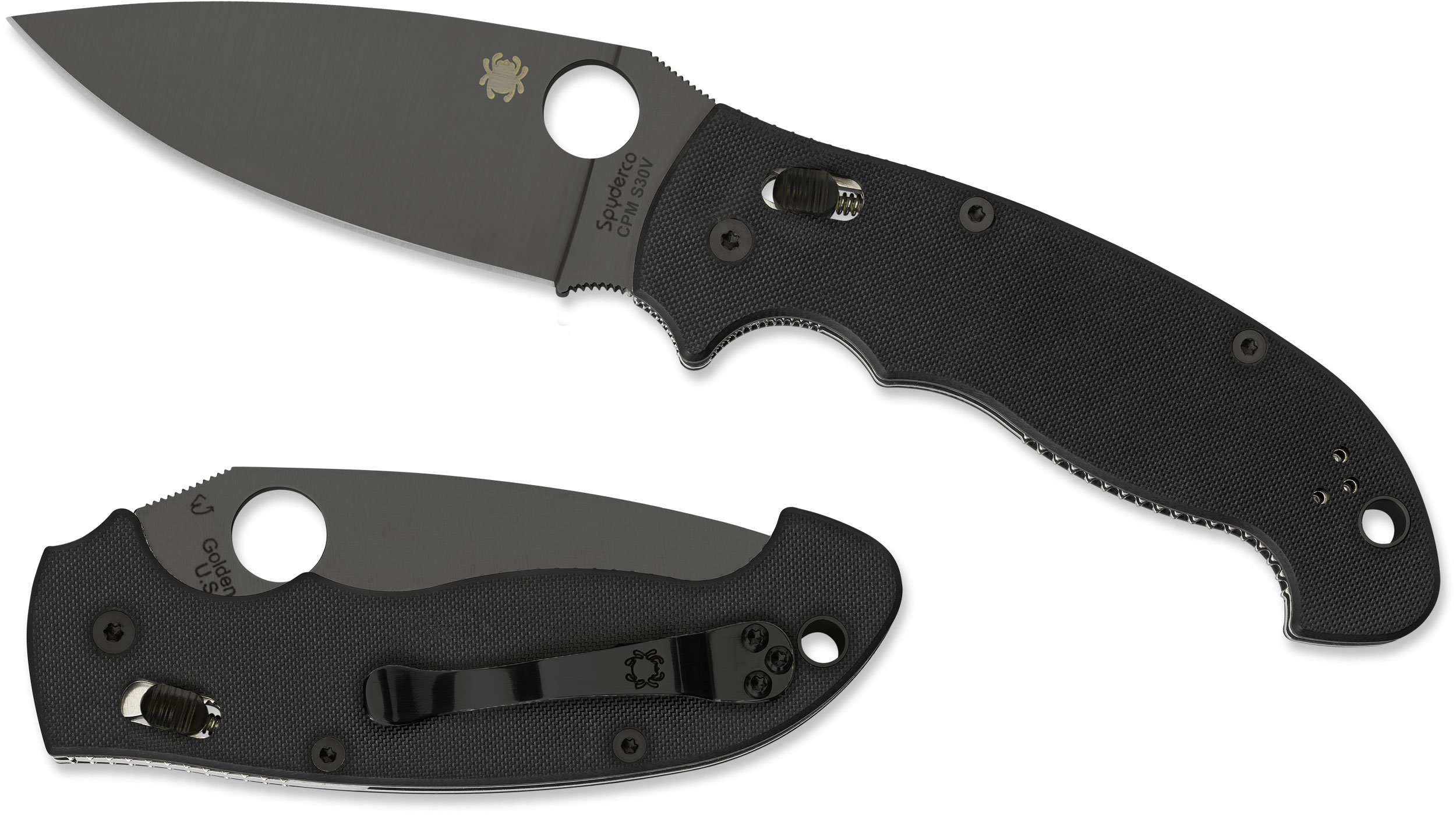 PROS: Lock type, handle material, weight, blade sharpness, blade material, lock ease of use, sheath, handle feel, overall quality
"Quality. The knife came incredibly sharp out of the box. More sharp than my ZT300. The knife is light for its size. It carries much easier than my ZT. The locking mechanism is solid. There is no play in the blade when the knife is open. The handle fits my hand perfectly. I am extremely impressed with this knife. KnifeCenter was incredible again with shipping and customer service. Great company!" – Brian
Number One: Kershaw 1555G10 Cryo Assisted Flipper Knife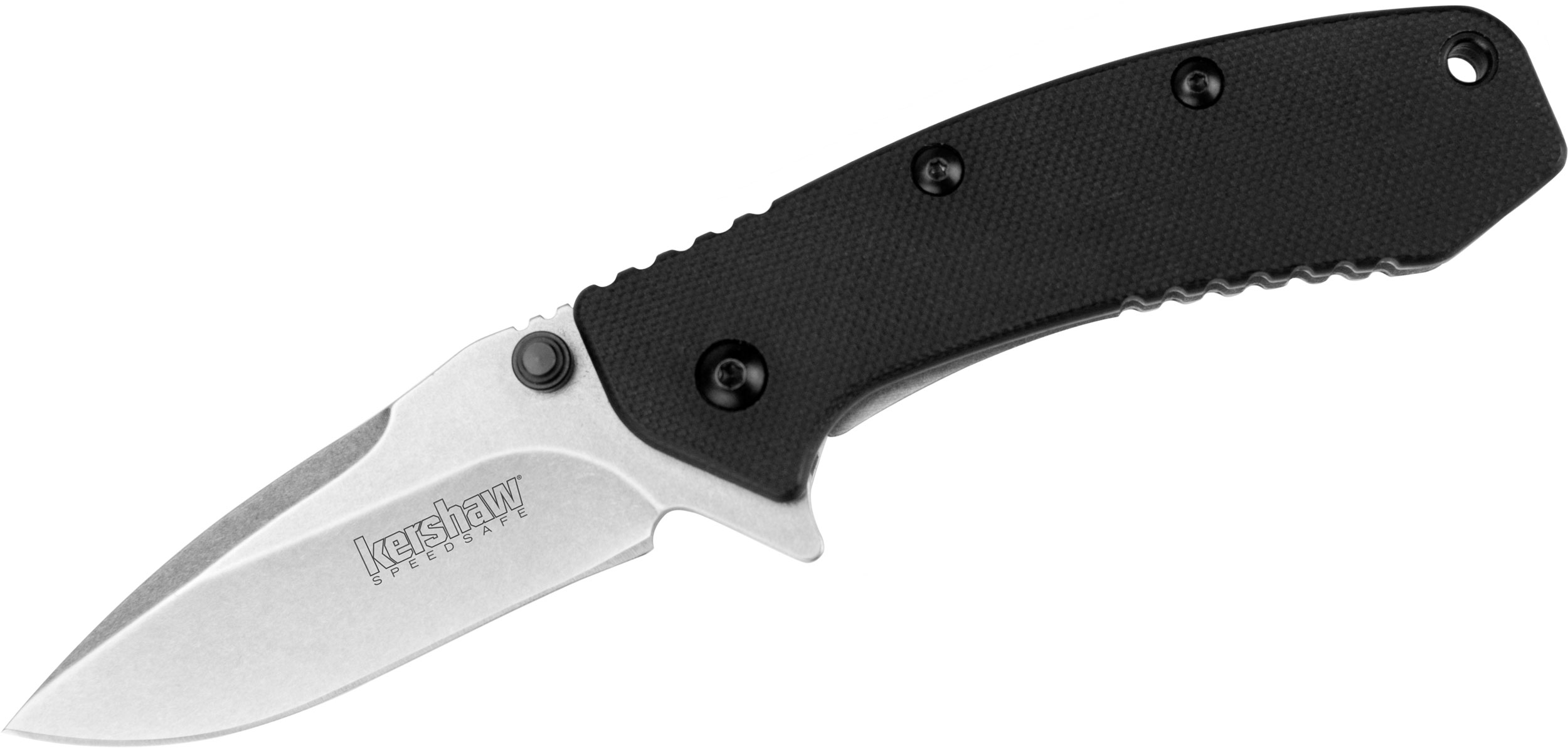 PROS: Pocket clip, lock ease of use, lock type, overall quality, handle material, weight, ease of opening, blade sharpness
"I give it a five-star review for construction and quality when balanced with price. That said, this is a small knife with a small handle that fits nicely under three fingers. A perfect Sunday-carry blade." – Tony