Sometimes it feels like we focus so much on the bladed portion of our EDC that we take for granted all of the awesome gear that should be added to any rotation – and that includes a capable flashlight. Dropping a ton of cash on a flashlight may seem silly, but its utility can't be debated. A flashlight is a lot like a knife, you never know when you may need one, but it's always best to have one on hand.
But first, let's address the obvious: what the heck is a lumen? To put it into perspective, a 60 watt incandescent light bulb is equal to about 900 lumens. While a watt is technically the amount of energy it takes to power a light, it's the lumen count that describes how bright it shines. Here's our ranking:

Now that we're all much wiser about a flashlight's lumenosity (get it?), there are many different styles of flashlights – and one size doesn't fit all. We've broken these flashlights down by their specific utility so you'll be able to find the right fit for you.

Olight i3E-CU Copper Keychain LED Flashlight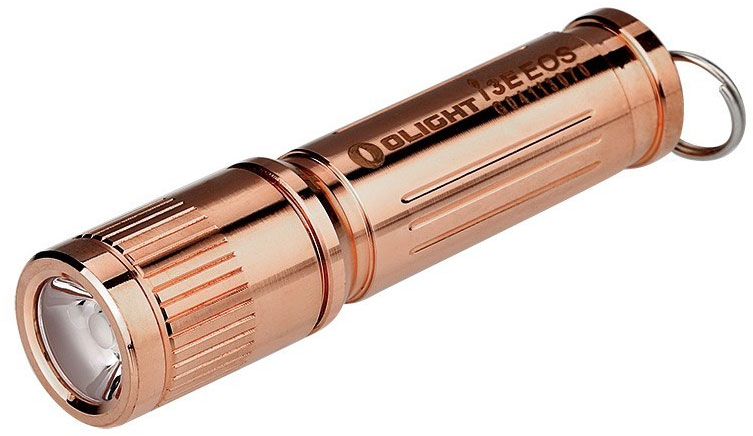 The i3E-Cu is an extremely compact keychain flashlight that can put out a maximum of 120 lumens – all thanks to a single AAA battery. With its high-performance LED light and lens, you'll get a beam distance of 48 meters on this solid copper model. The LED has a lifespan of 60,000 hours, so keeping this on your keychain long-term will cover you for a good while.  
Fenix UC02 Rechargeable Keychain LED Flashlight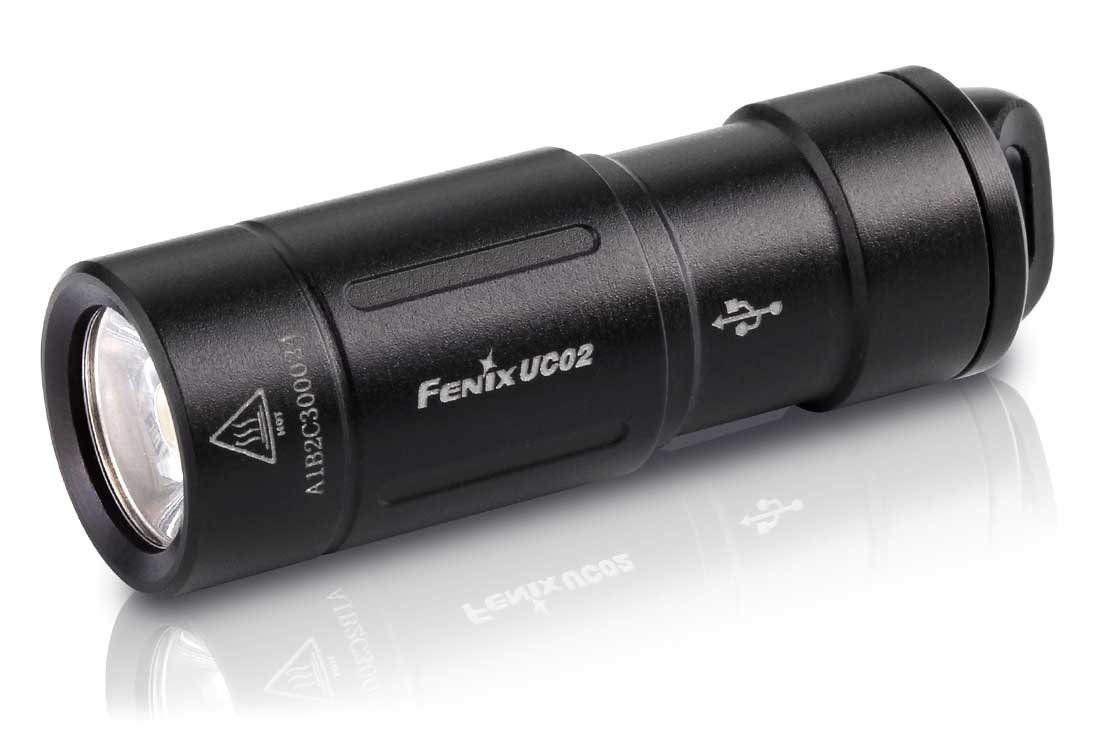 For the eco-friendly consumers out there who don't like the idea of throwing away drained batteries, you're in luck – the Fenix UC02 is powered by a single rechargeable one. You'll get a few more lumens than the Olight i3E, about 10,000 fewer hours on your LED, and instead of a solid copper body, you'll get durable aircraft-grade aluminum. The UC02's hard-anodized, anti-abrasive finish is going to keep it looking scratch-free for longer, even if you're frequently tossing your keys in a backpack or pocket.

NITECORE Multi-Task MT10A AA LED Flashlight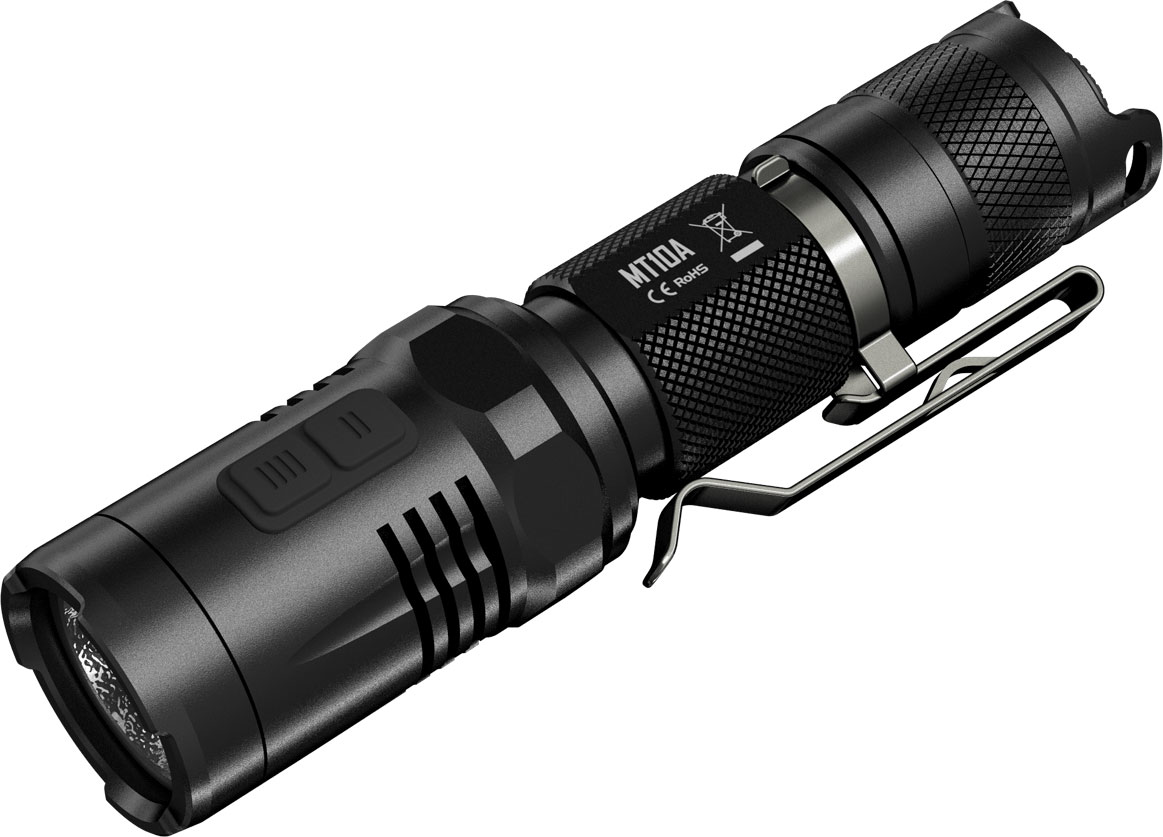 This flashlight is a great EDC option and has features that make it a great tactical backup, including its tail switch design and military-grade, anti-abrasive finish. With a max lumen output of 920 and a runtime of 102 hours, the MT10A comes with a lanyard, spare tailcap, holster, and spare O-ring. There are even red LED constant and strobe light options that you can access directly in case you need to use it as an emergency signaling tool. With a throw distance up to 170 meters, it's more than up for it.
Olight S1R II Rechargeable Baton Cree XM-L2 LED Flashlight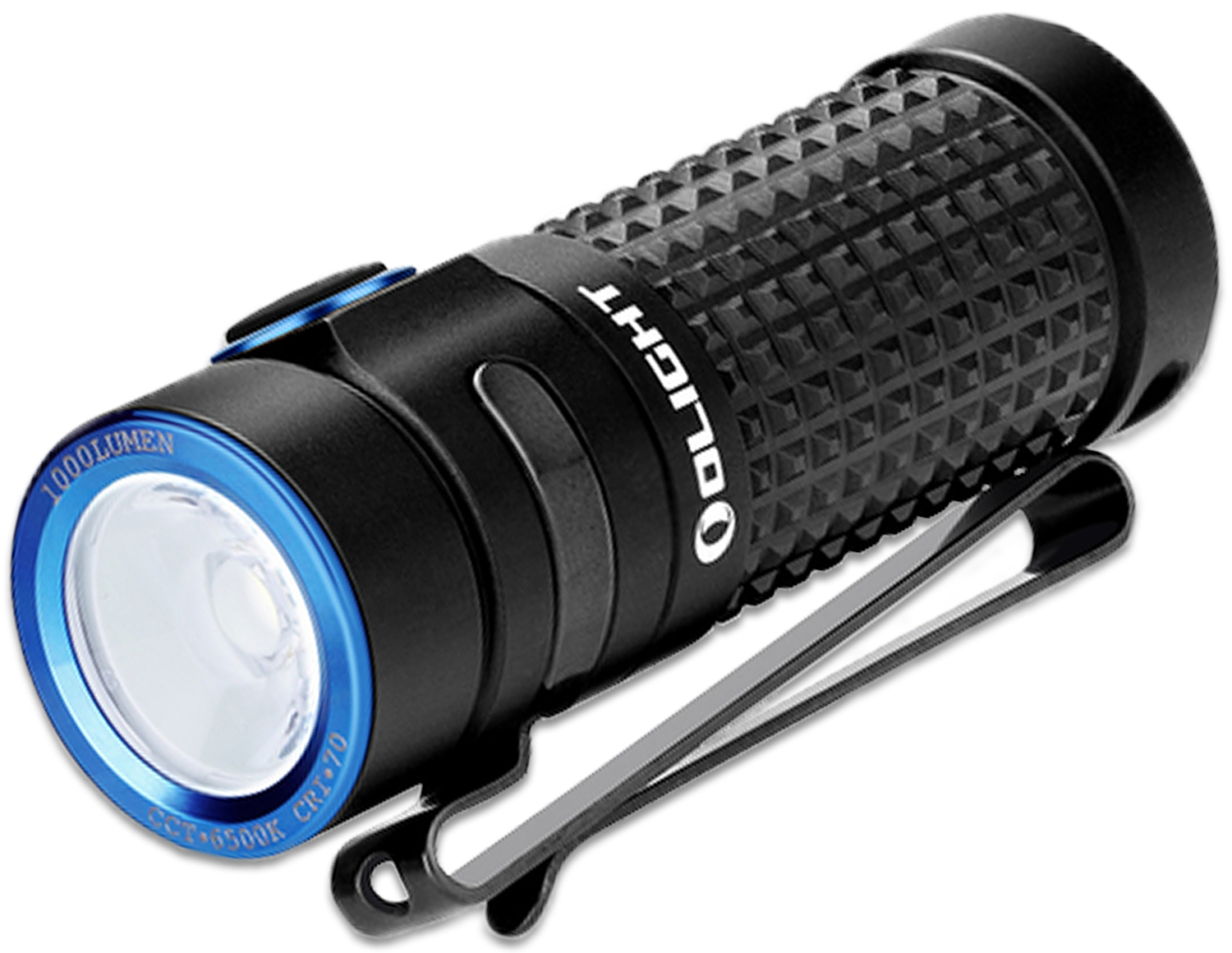 Again, we want to provide an environmentally-friendly alternative that you can recharge. This model from Olight reaches the 'insanely bright' end of our flashlight spectrum with an incredible max output of 1,000 lumens – all thanks to the high discharge rate battery. The S1R is one of the best pocket lights based on its performance and convenient carry, not to mention the great grip and hand feel you'll get from the texturized body pattern. This is also a great option if you're anticipating being in some wet or snowy environments because it's waterproof up to two meters. It even comes with a lanyard if you want to skip using the pocket clip.  

Fenix TK15UE Tactical LED Flashlight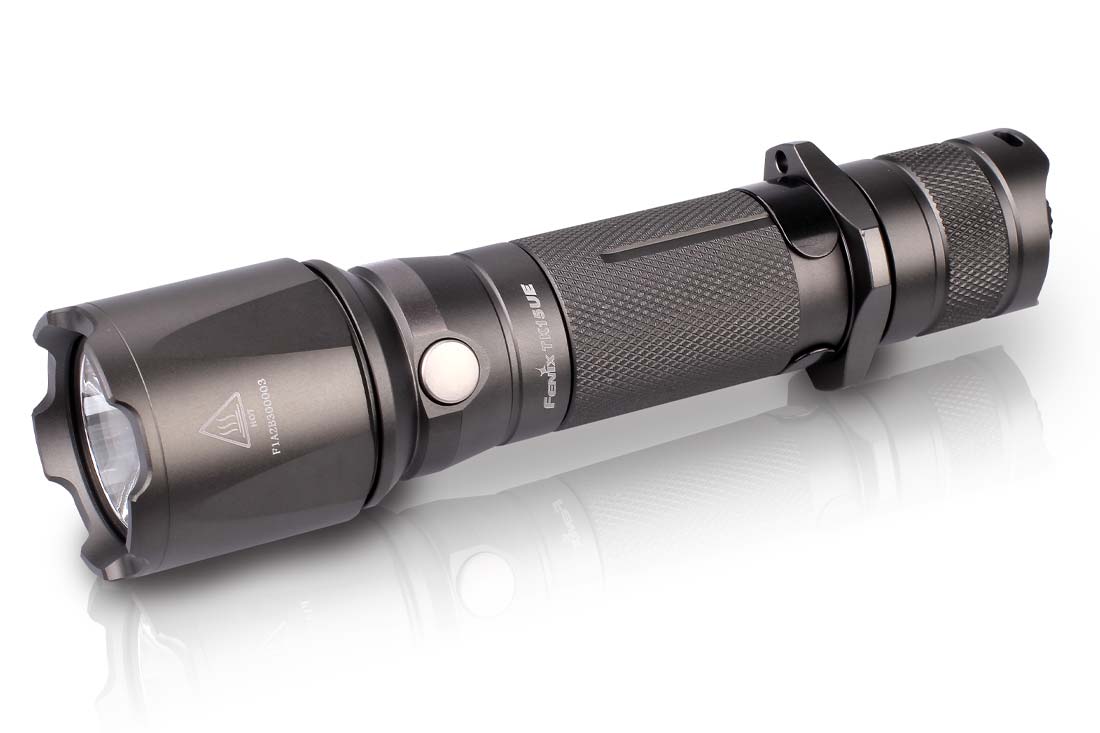 All right, now we're looking at some truly rugged flashlight options – starting with one of the best tactical lights from Fenix. The TK15UE utilizes LED technology that allows the light to throw an impressive beam distance of over 1,000 feet! With its impact-resistant strike face bezel and durable aluminum frame, this flashlight is ready for some serious heavy-duty action. The digitally regulated output maintains constant brightness, which is only one of several reasons why this tactical light is built to assist law enforcement, search and rescue, and the military.
Fenix FD45 Focus LED Flashlight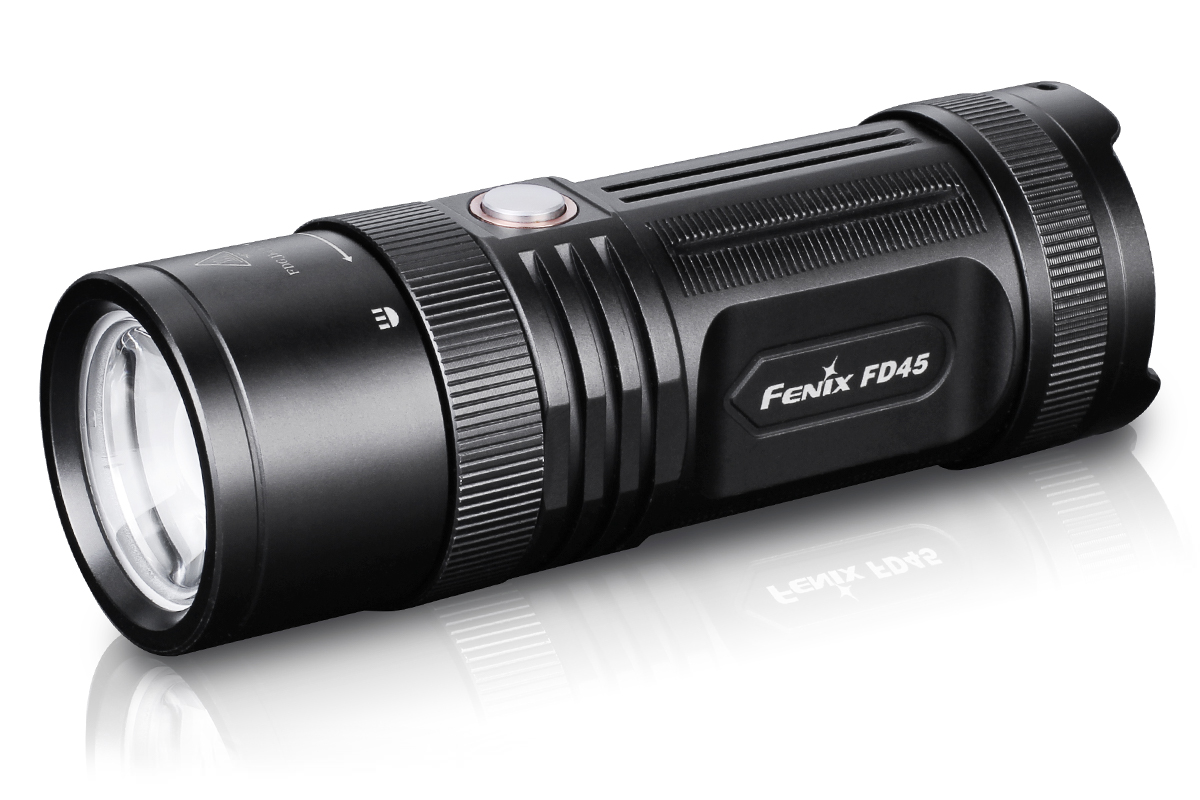 With its super bright Cree XM-L2 U2 LED light and titanium-plated two-way clip, the FD45 is a super versatile tactical flashlight. The digitally regulated output will maintain constant brightness, even when you set it on its 900-lumen maximum output setting. This flashlight is waterproof, dustproof, and powered by only four AA batteries. With seven modes and a highly efficient focusing lens, you're going to have fun with the 50,000-hour lifespan of your LED. Hard to beat a deal like that for quality of this level.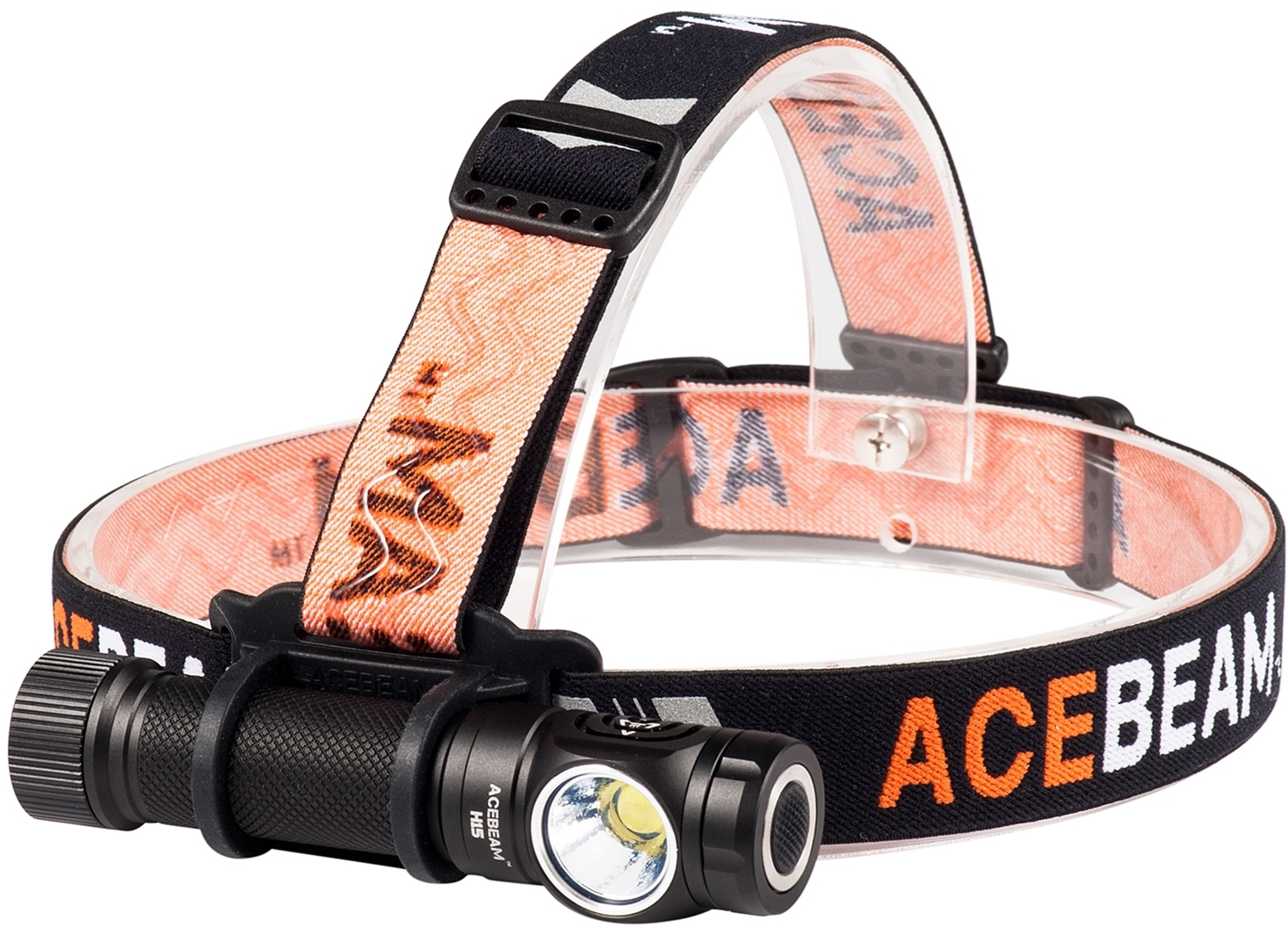 Whether you're off-roading at night, squeezing your way through a small crawlspace or doing a project that requires the use of both hands, a headlamp is essential for any toolbox. The H15 is capable of multiple outputs – from 10 lumens to a whopping 2,500! The magnetic ring rotates to four different modes, depending on how bright you want that light to shine. In the unlikely event the lamp slides off your head while you're working up a sweat, it's impact-resistant and waterproof up to one meter.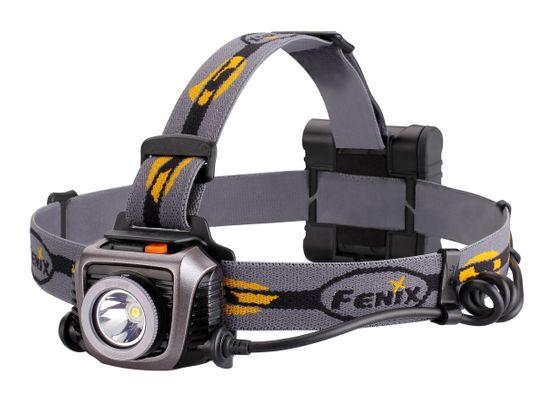 If you're looking for something a little less expensive, the HP15UE is a great option. Sure, you're not going to reach the same max lumen output, but 900 lumens is still impressive – and that 50,000-hour lifespan on the XM-L2 LED is a real bonus. This model comes with a 60° tilt mechanism, an anti-abrasive finish, a toughened, ultra-clear glass lens with an anti-reflective coating, and a lockout function that keeps you from turning it on by accident.

Olight X9R Marauder Variable-Output Rechargeable LED Flashlight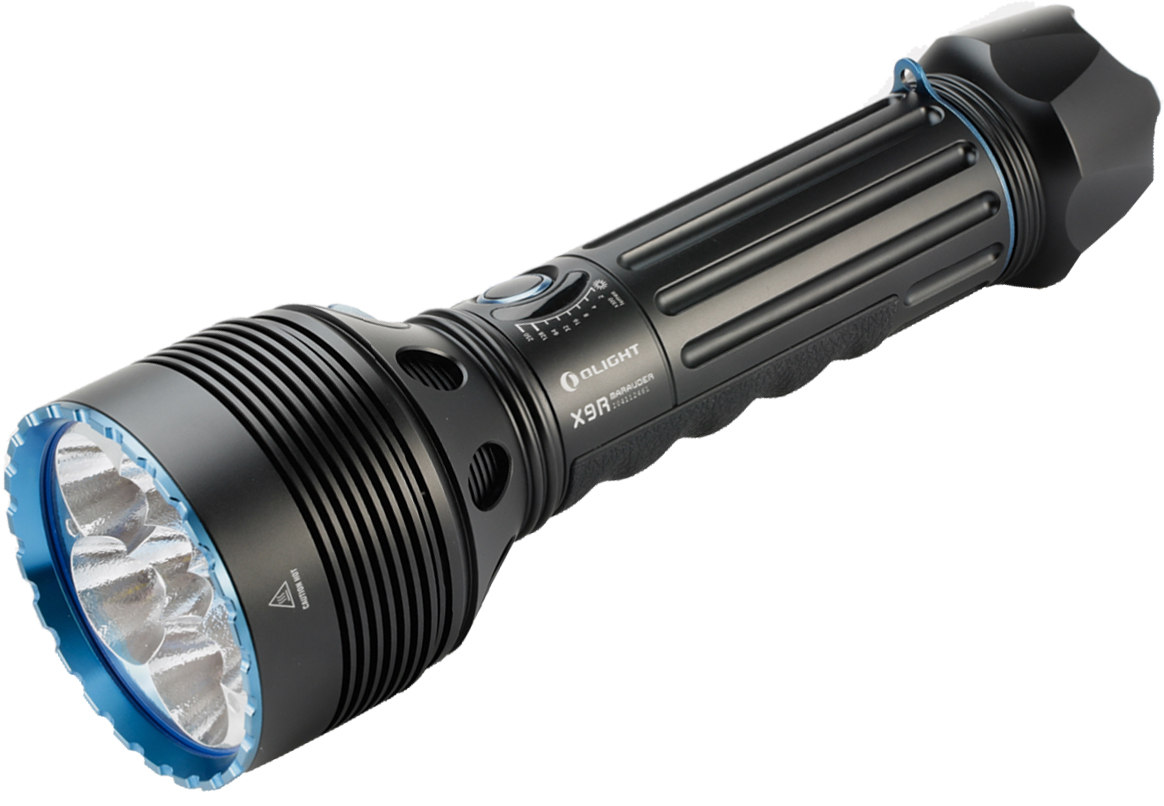 The X9R is Olight's largest and highest output flashlight, offering up an incredible 25,000 lumens! Yes, you read that correctly. Now you know why this one's under the 'crazy' category – that kind of lumen dump is literally insane. Don't worry about overheating due to that high brightness, though – the smart output control's proximity sensors drop the output automatically when the flashlight's head comes near another object. Plus, an improved built-in heat dissipation system design effectively cools the entire flashlight body. You'll be able to keep that lumen output high with the included car charger and wall power adapter, too, making this a great search and rescue or emergency flashlight to have on hand.
Fenix RC40 Rechargeable LED Flashlight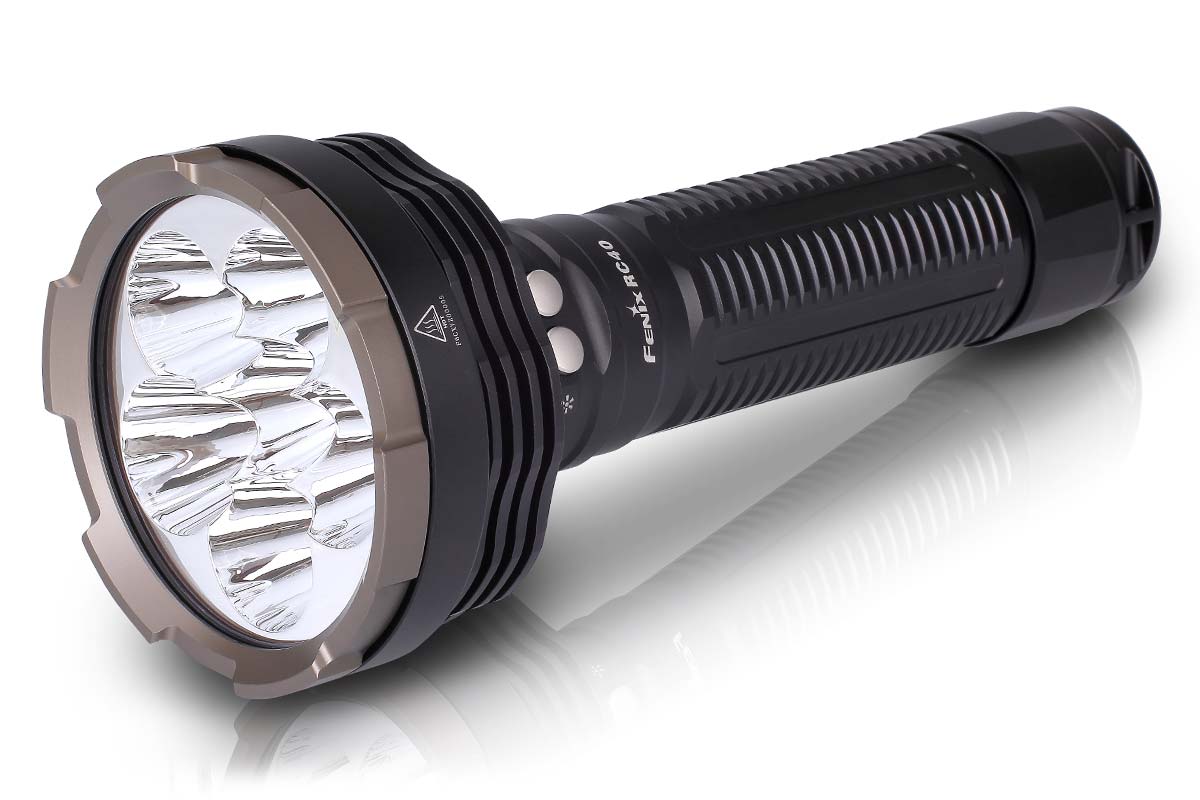 The RC40 may not get up to 25,000 lumens, but it does get you a mighty 6,000. The real star of the show is the throw distance, which is a whopping 2,395 feet! This model has dual side switches that control the five available output modes and its strobe and SOS settings. The built-in rechargeable Li-ion battery pack, charging/discharging port, and protective circuit keep the battery charging as efficiently as possible – enough that you can use it to power other digital devices in the event you're without power.
For those scoffing at some of these prices, we totally understand where most knife enthusiasts want the lion's share of their spare money to go – *cough*knives*cough*. We've pulled together our favorite sub-$50 flashlights for you so you can still put your hard-earned dollars toward your knife obsession.

JETBeam MS-R25 Rechargeable Tactical Military LED Flashlight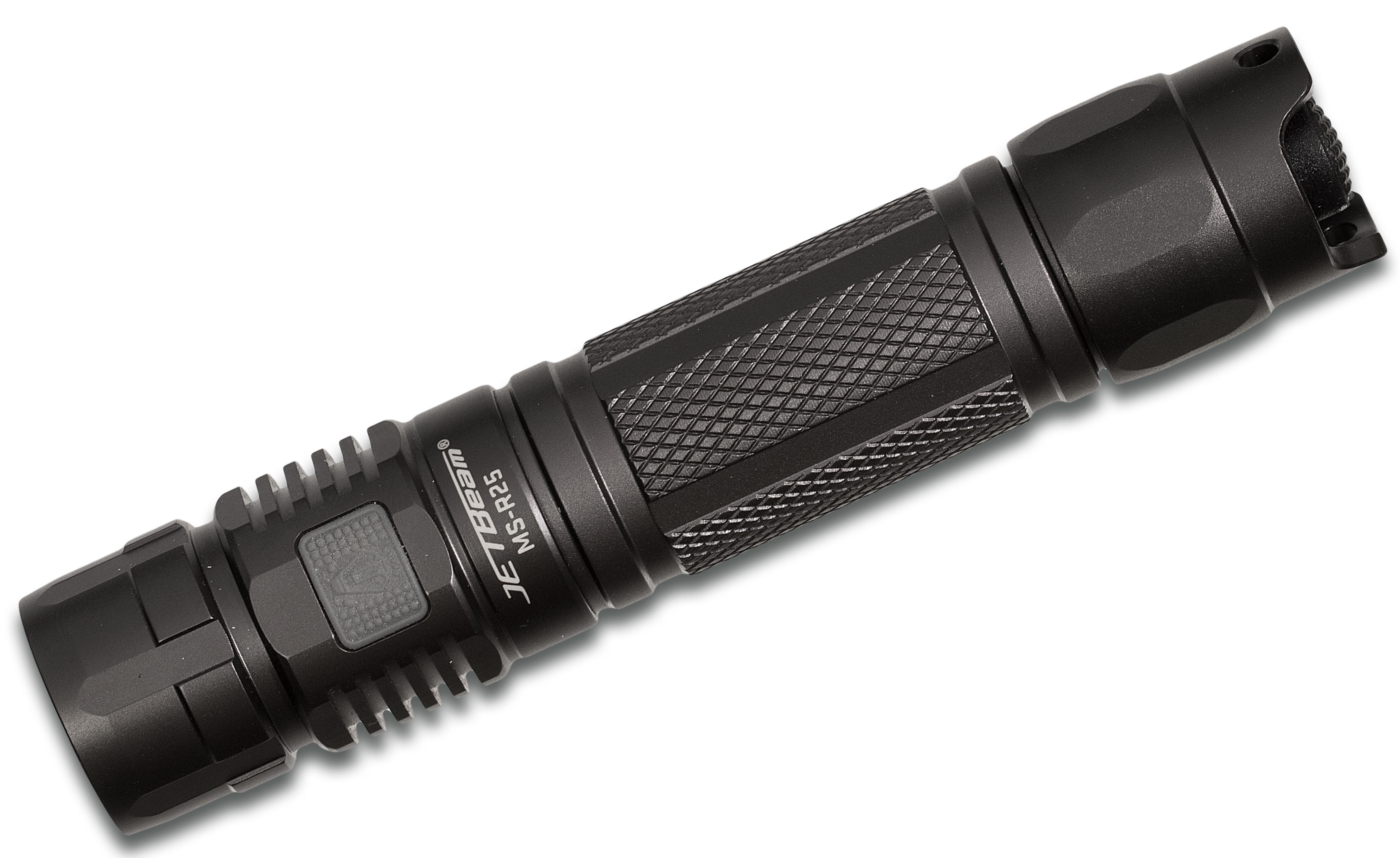 JETBeam's primary focus has always been on making high-performance LED flashlights, and the MS-R25 has the same excellent execution and outstanding workmanship that we've come to expect from the brand. If you're looking for an affordable tactical flashlight that outperforms its price, you'll probably be pleased by the MS-R25's custom-built reflector and body. Not only is it strongly water and impact-resistant, but you're actually getting more than the 1,000 lumens we promised you – you'll get a max of 1,200 with a maximum runtime of about 250 hours.
AceBeam UC15 Mini Keychain LED Light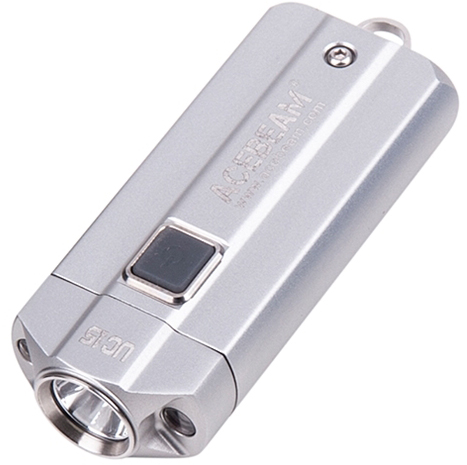 On the high setting, the UC15 delivers a healthy 250 lumens using only two AAA batteries, or you could load up two rechargeable 10440 Li-ion cells and get to 1,000. It might be small, but it's an awesome keychain tool for reading street signs in the dark or for checking out a suspicious noise in the yard thanks to its 107-meter throw distance. The simple and intuitive operation, low-battery indicator, rubber switch, and decent water resistance make this a great backup light.
Olight M1X Striker Tactical LED Flashlight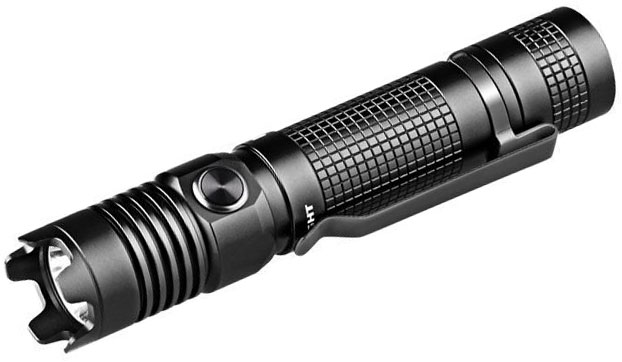 While this model is a little over the $50 limit, it's worth the extra scratch – this is a tactical flashlight that will function under the most extreme conditions and doubles as an awesome EDC. The M1X features five brightness levels that range from a mere 0.5 lumens to 1,000 lumens – plus you get a strobe mode. With its strike bezel and dual-switch for tactical applications, this flashlight is ideal for self-defense. Plus, with a maximum runtime of 360 hours, you're getting stellar performance that will last for a good long while.   
Comment below with your favorite flashlight on this list, or school us on a new one we need to try to get our picks in order. What do you want to see us write about next?