From famous pocket knife designs like the Leek to revolutionary assisted opening technologies, Kershaw is known for delivering some of the most groundbreaking innovations in the knife industry. Incredible knives like the Tyrade, Speedform, Tilt, and Cryo have earned Kershaw recognition with awards like Overall Knife of the Year and Best Buy of the Year. It's not a stretch to say that Kershaw offers up some of the best pocket knives and sporting knives on the market (especially for the price!) but we want to help narrow that scope a little bit. We've picked the top five Kershaw knives for you so that you can spend less time shopping and more time cutting.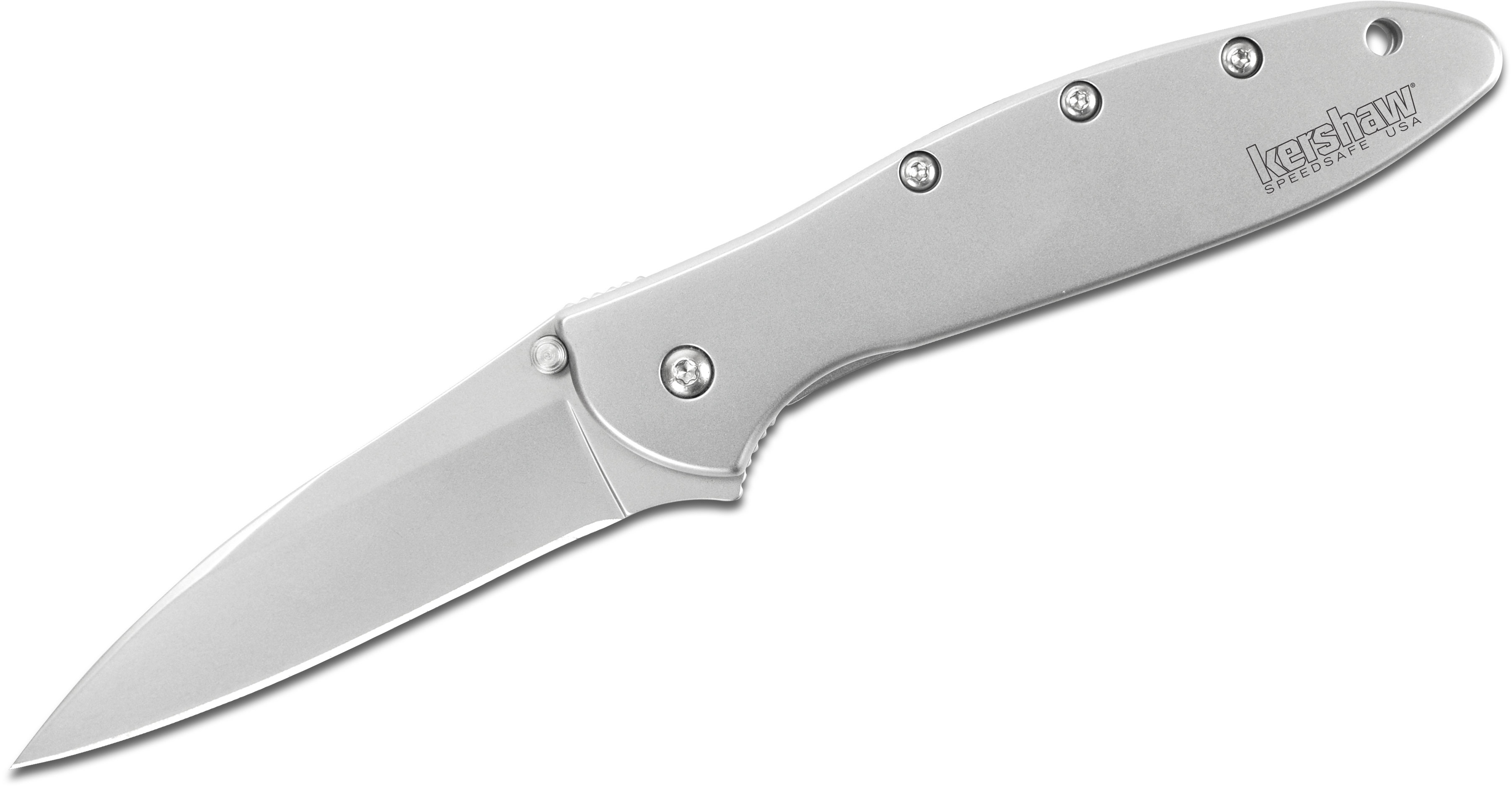 The Kershaw Leek is one of the company's most enduring and popular pocketknife series. Designed by famous knife designer Ken Onion, this classic folding knife features the SpeedSafe assisted opening mechanism Ken Onion, himself, invented. The Kershaw Leek's small profile allows this top pocketknife to be carried comfortably, and it comes in a variety of colors so you'll have options depending on your taste. Despite all the iterations within this series of classic pocketknives that we've seen over the years, our favorite is undoubtedly the original model Kershaw Leek with stainless steel handles and Sandvik blade steel.
Since this great knife boasts the Onion-designed assisted opening mechanism, both lefties and righties can work this into their EDC rotation. The Kershaw Leek also offers secure lockup when the blade is folded thanks to its Tip-Lock slider. The lanyard hole in the knife handle is seamlessly integrated to look like a fourth rivet, which is a pretty cool touch that drives home the level of detail that went into the overall design of a truly great knife.
Check out the entire Leek Series at KnifeCenter!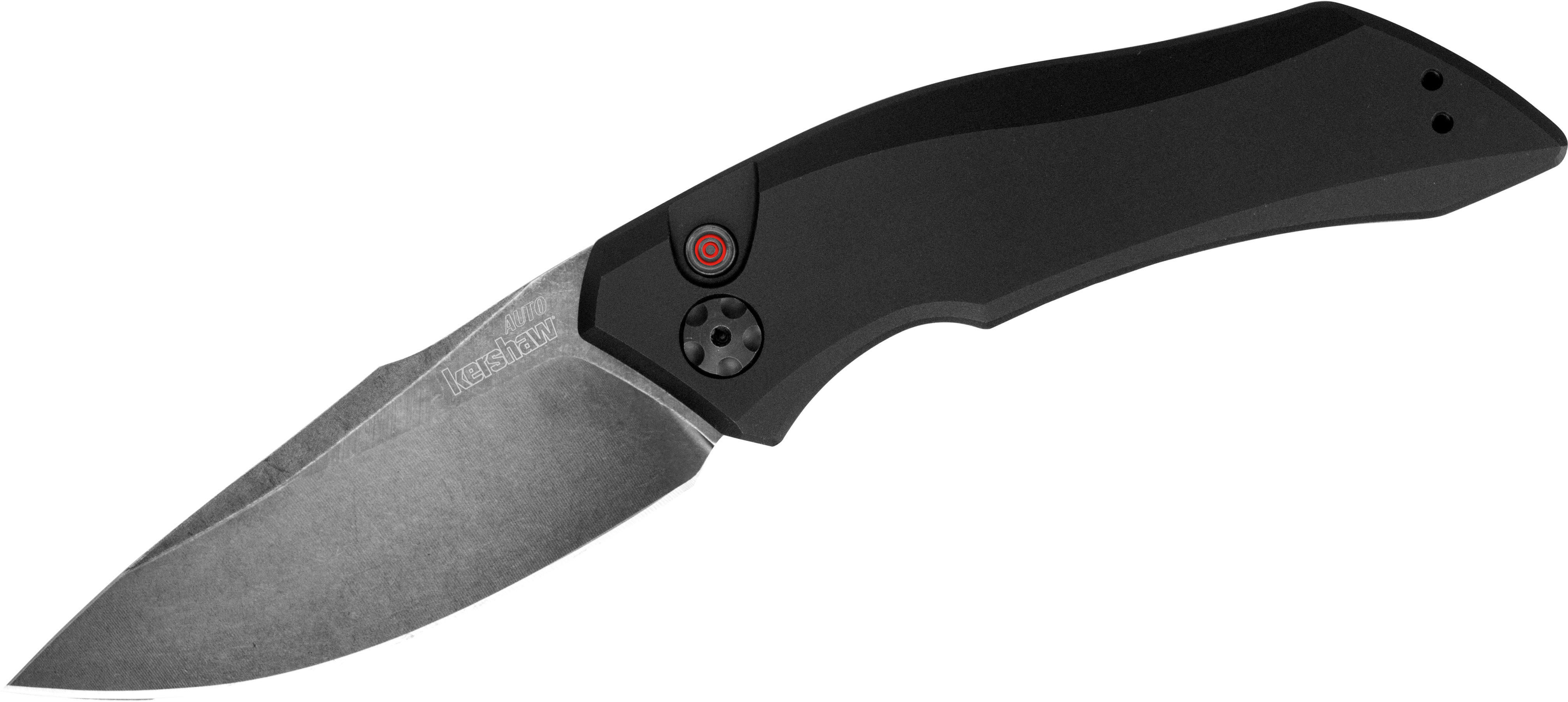 Kershaw set the knife world on fire with the introduction of the Launch series of affordable, high-quality, USA-made automatic knives. The Launch 1 is at the forefront of that knife line, and it's still one of the most affordable automatic knives that we've ever seen reach this level of quality. Push the button on the side of this switchblade knife and the blackwashed CPM-154 blade fires with incredible speed. Multiple colors of anodized aluminum handles add some nice variety. The best part about this auto knife isn't the low cost or the excellent build, it's that there are literally no gimmicks. The proof is in the pudding with this one – its high flat grind and premium blade steel make this a great EDC automatic knife.
Check out the entire Launch Series at KnifeCenter!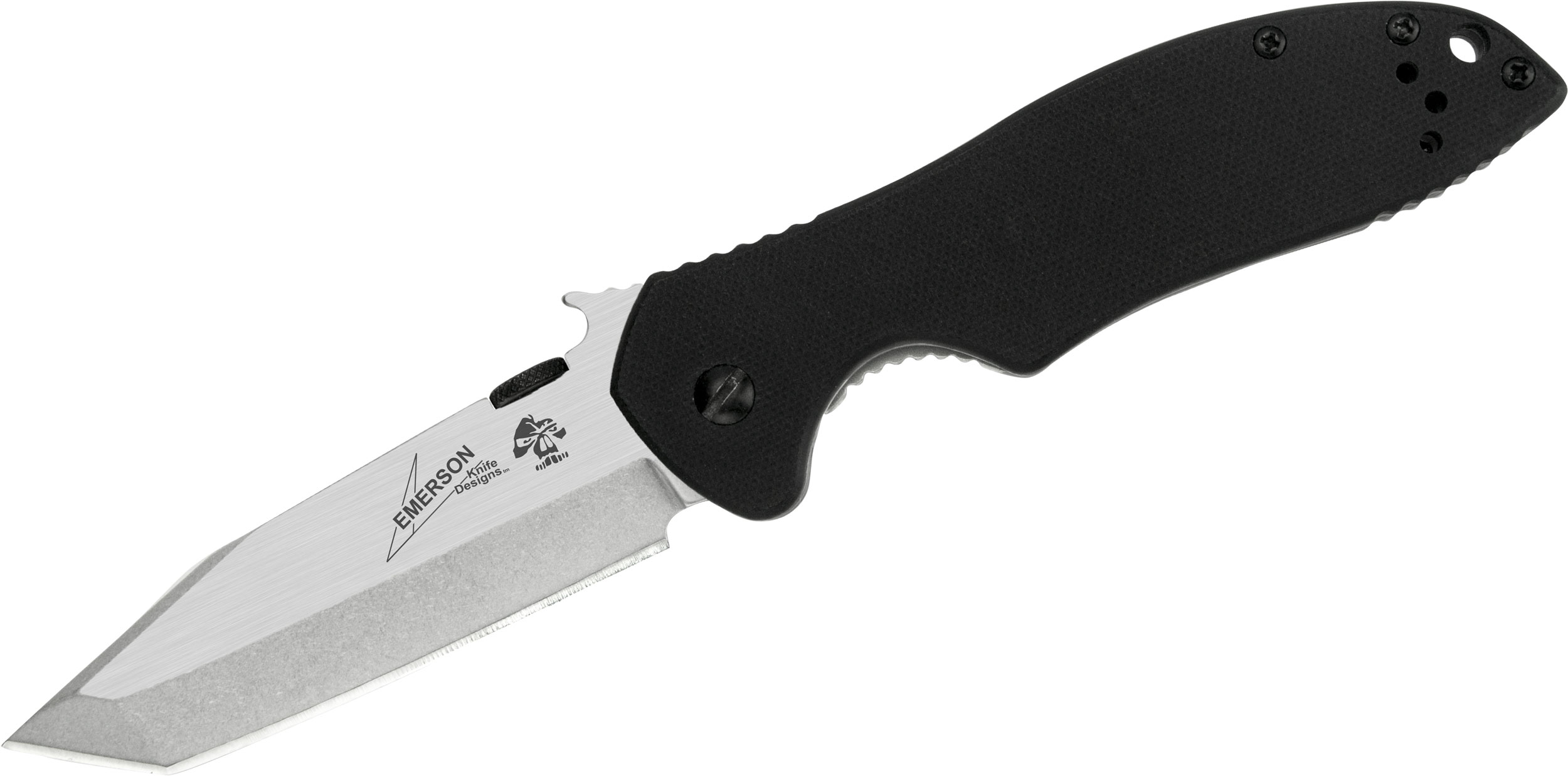 Kershaw's CQC folding knife series is the result of a collaboration with Emerson Knives. You're looking at the 2014 BLADE Show Best Buy Knife of the Year award winner. While we hate to play favorites, this one definitely has an edge over the others (we couldn't resist). This pocketknife comes with Emerson's patented Wave Feature for quick deployment, which allows you to open the knife as it's removed from your pocket. With Emerson's tactical flair and Kershaw's manufacturing prowess, this EDC offers a great knife design that won't break the bank.
Check out the entire CQC Series at KnifeCenter!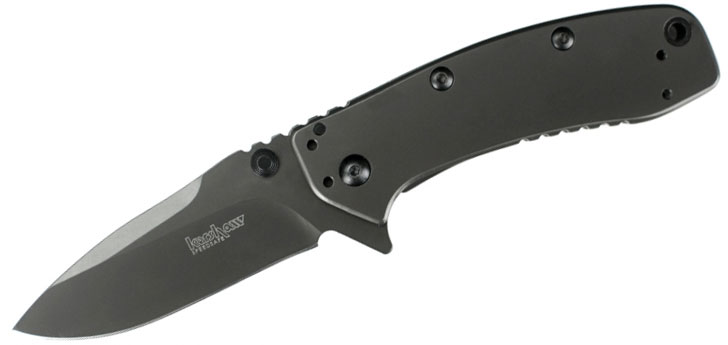 Kershaw Knives' Cryo II is 20% larger than their original, award-winning Cryo pocketknife model, and the grip on this folder is much improved. Buying this knife is also the easiest way to own a Rick Hinderer design without shelling out big bucks. The SpeedSafe assisted opening and flipper tab mean the stainless steel blade is going to be ready at a moment's notice.
If you're a Kershaw Cryo Knife fan but are worried about this knife's larger build, fear not – the design is slim and its deep-carry clip lets it ride comfortably in your pocket.
Check out the entire Cryo Series at KnifeCenter!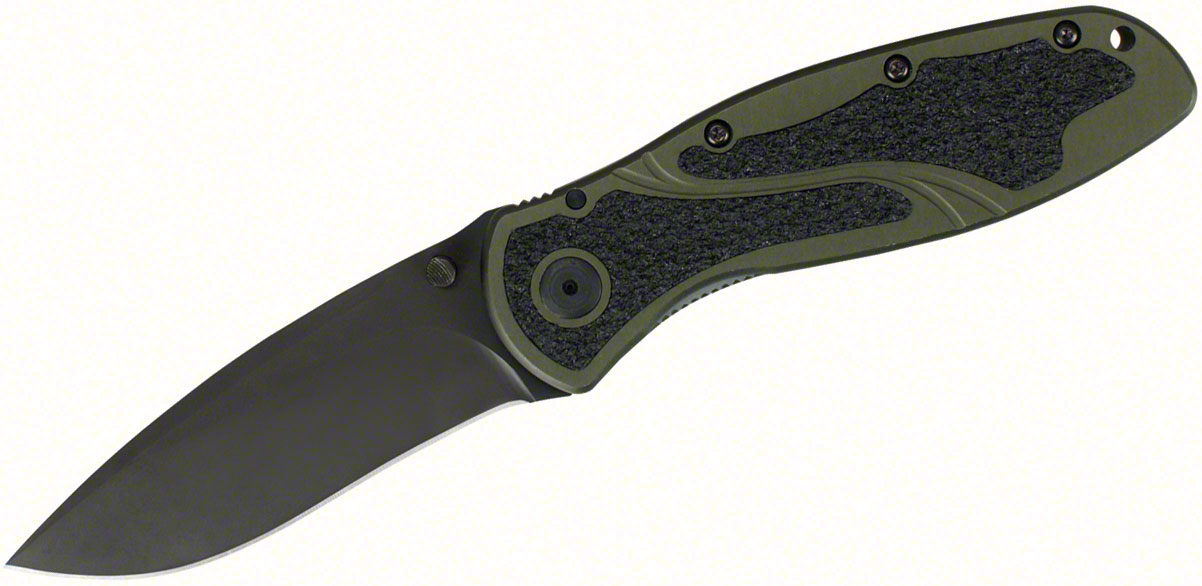 The USA-made Kershaw Blur is another perennial favorite Ken Onion design. This great knife packs a lot of cutting performance into its SpeedSafe-equipped aluminum frame, which comes complete with non-slip inserts. It has an excellent knife handle to blade ratio, and the slight blade recurve on some models gives you a little more sharpened edge to use. It's available in a multitude of blade shapes, steels and handle options, and we especially like this version with the OD green aluminum handles and diamond-like carbon coated 14C28N steel. For all you Person of Interest fans out there, you may recognize the Kershaw Blur as John Reece's EDC. Who can blame him?
Check out the entire Blur Series at KnifeCenter! 
It's no small task to choose the five best knives from Kershaw's pretty stellar collection, but we feel like we nailed it. What Kershaw favorites should have ranked in our top five? Who out there EDCs one of these beauties? Head over to our Instagram, Facebook, and Twitter to share your favorite Kershaw knives with us!