An integral frame lock differs in its construction from most other modern pocket knives which usually have two sides that are connected somehow either with a back spacer or standoffs. However an integral features a handle made from a single piece of metal this piece is milled out leaving behind a u-shaped handle making space for the hardware blade and locking mechanism. Italy's LionSteel has been making integral titanium frame lock since 2010 and their TiSpine is one of their long-running models featuring an elegant profile perfect for a gentleman's knife. WE Knife Company is a relative newcomer to the knife scene but they've wasted no time making a splash with high-end and remarkable quality blades and these are skills that they've honed after years of making production knives for other brands. Their integral framed Drakon sports a distinctly Asian Flair and is one of the nicest production integrals out there today let's dive in and see how these two knives compare.
The Handles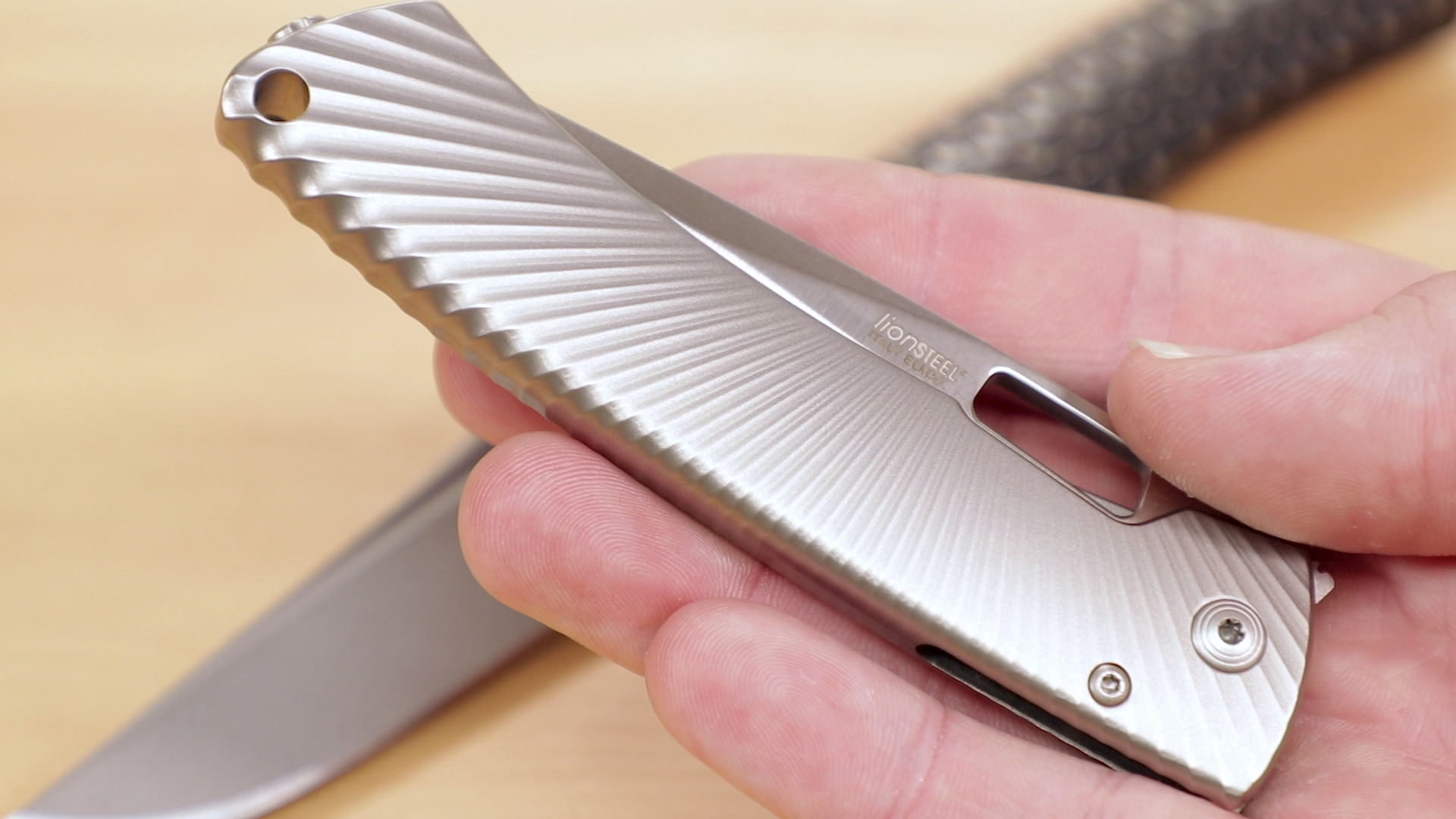 Both of these knives feature intricate machining on their handles and they can be had in a few different colors and finishes they also each feature a frame lock with a hardened lock bar insert for added longevity. The TiSpine features a fluted sunburst pattern that spreads out and wraps around the spine to the other side.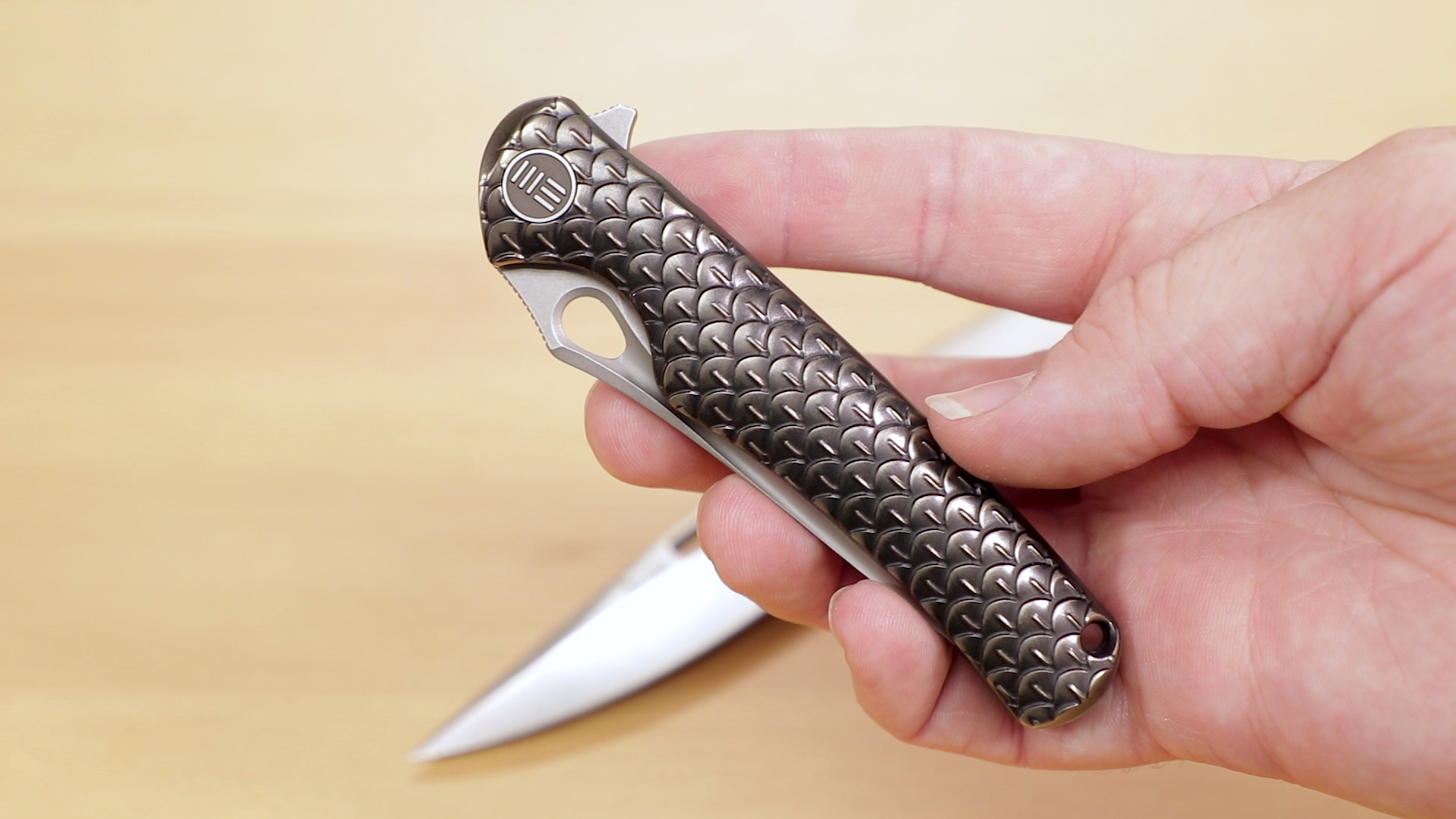 The Drakon features milled dragon scales with no wrap around on the spine and has a classic oriental look. They've even carried that scaled look onto the lock bar insert itself and the pattern matches perfect. Both of these knives are long enough for a full forefinger grip in my hands but the Drakon is a little bit fatter than the TiSpine. It feels good in the hand but it won't carry quite as flatley as the Lionsteel. This is furthered by the flatter and deeper carry clip that the TiSpine is equipped with, while the Drakon features an arguably nicer but slightly bulkier milled pocket clip in either case these are set up for right-side carry with the tip up blade orientation.
The Blades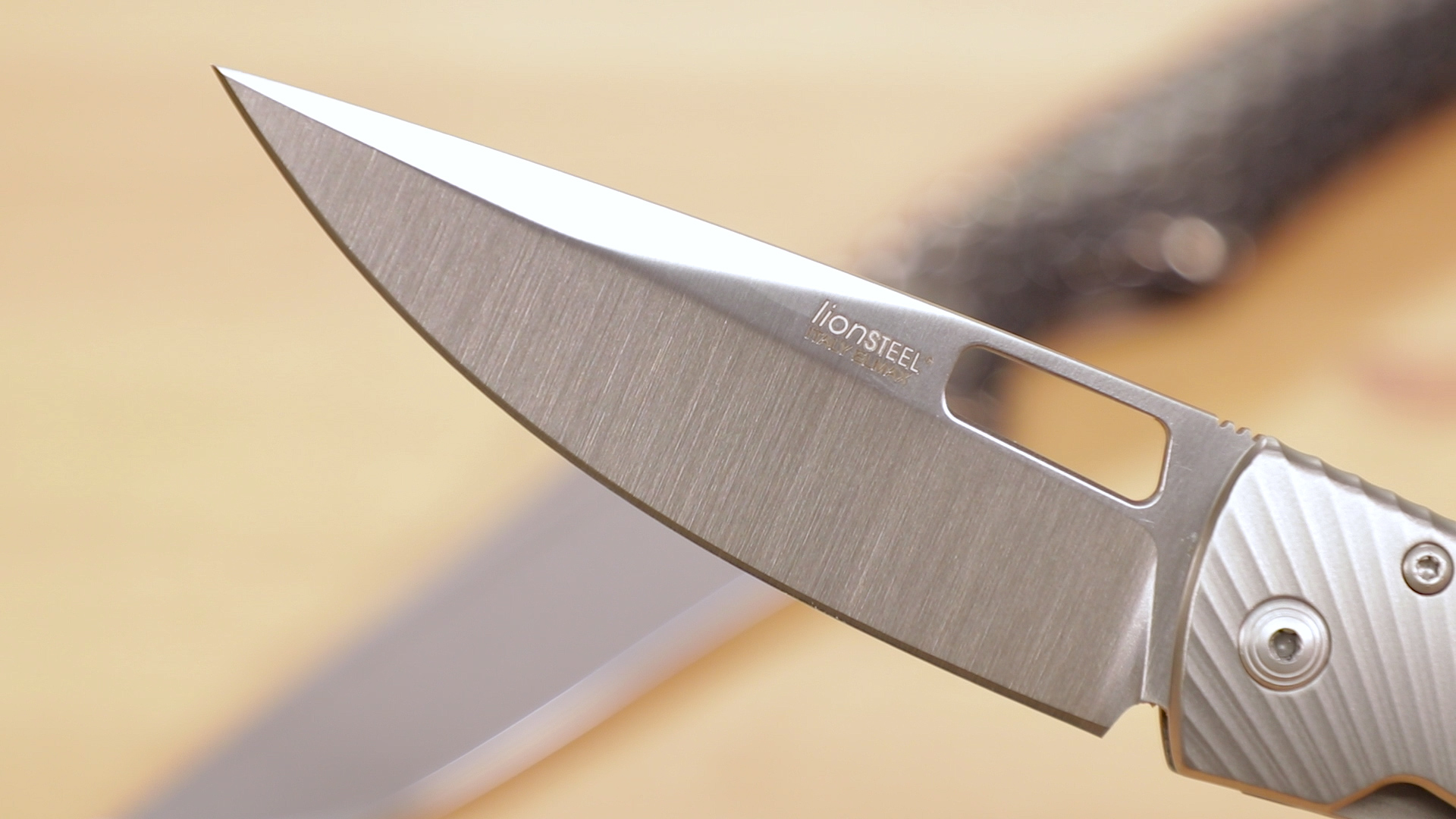 Getting to the blades the TiSpine features a blade cut out for either one or two-handed opening. You do get washers with this pivot which makes it a little bit slower than some competitors. However it opens up to an elegant flat ground blade made from Elmax steel with a gentle curve for efficient slicing. It also features a LionSteel signature element which is a crowned  spine which makes it very comfortable when pressing down with your thumb and doing heavier cuts. While the TiSpine doesn't flip open like the Drakon the advantage is a graceful outline that's uninterrupted by a flipper tab.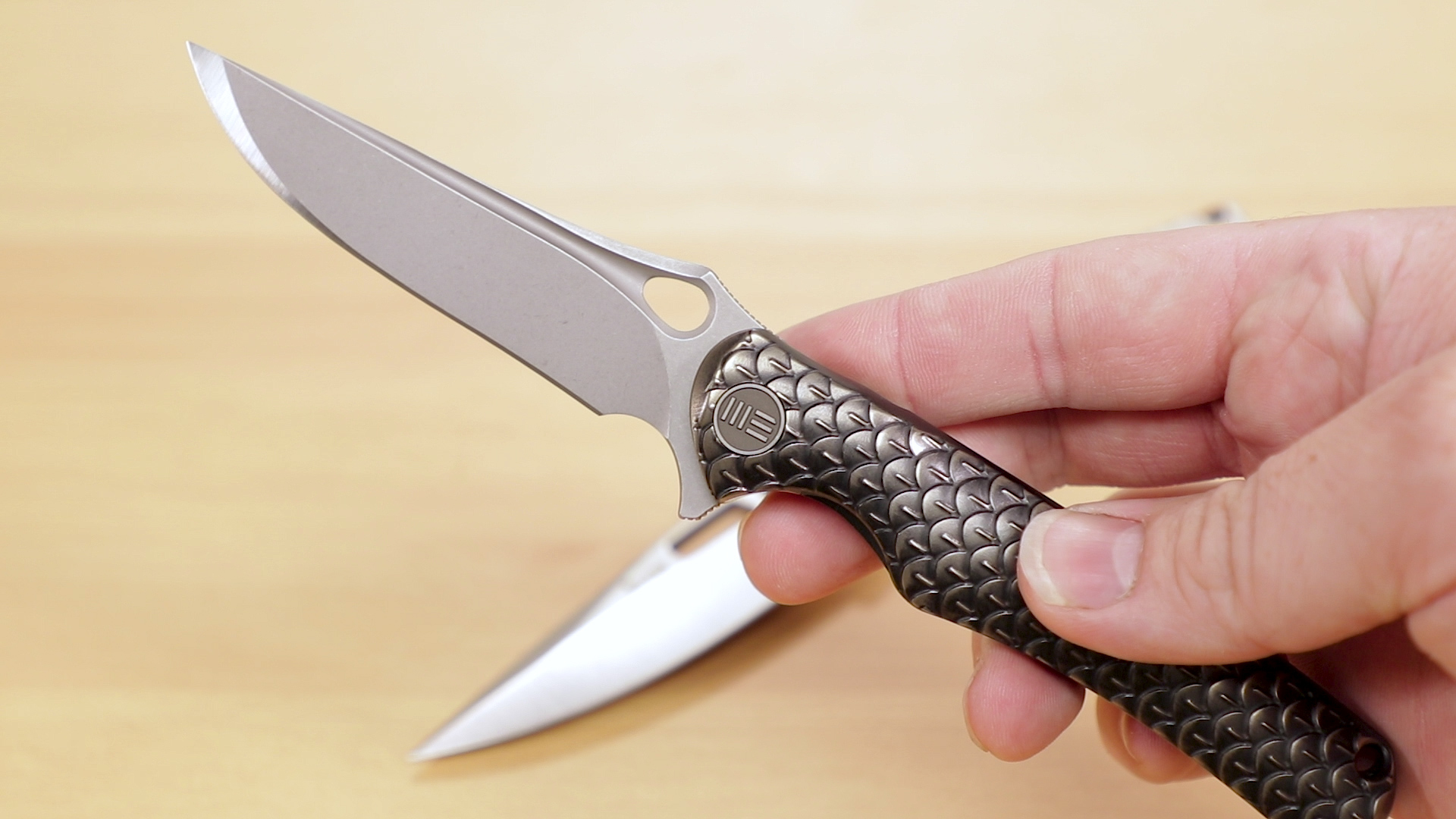 The Drakon also has a blade cutout but for me I've never been able to get it open with just my thumb you can get it started by using your thumb and forefinger to get it started. In reality you'll just want to use the excellent flipper because the ball bearing pivot and perfectly tuned detent work together to create crisp satisfying action. The blade steel is m390 and it's also flat ground but they took a few more risks with the execution and I think it paid off greatly. The first is a deep fuller that runs the length of the blade and then envelops the blade cut out here at the back and this shape interacts very nicely with the small jimped thumb ramp here. You'll also notice that the sharpened edge gets significantly larger as it climbs up the belly towards the tip this is because they've left the steel a little bit thicker here making it a little more robust for those times you need to pierce with your blade. Even with that thickness in play they've still achieved a slight distal taper which is a really nice detail.
Which is the Best Knife?
As for which one of these knives is the winner we'll leave that to you make sure to let us know in the comments which you prefer. Do you love the elegant lines of the Lionsteel TiSpine or is the execution of the WE Knife Drakon more your flavor?
To get your hands on either of these great knives click here to head over to KnifeCenter.com